This bead bracelet blog brings a little fall inspiration starring The Palace of Amber Equinox & Stardust.
Fall is definitely here and yesterday we actually saw the first of the winter season previews courtesy of Trollbeads. This evening I'm sharing a little inspiration for our two most recent exclusives from The Palace of Amber; Stardust and Equinox.
Both of these designs were heavily inspired by the fall season so it feels apt we show some ideas for styling them.
Equinox was actually inspired quite specifically by the fall equinox. This is generally considered the start of the autumn season but is also the point where day and night are of exactly equal length.
One side of Equinox has a sunburst, incorporating vines in full leaf. The opposite side has a crescent moon and the vines are bare of leaves, replaced by stars.
The stone in the center of Equinox is an aqua terra jasper, meaning the variation is enormous. It's also worth noting that the stones often have patches or bands of color within themselves. So a stone that is predominantly cream, may have teal bands through it. It's a very organic stone carefully chosen for the fall season.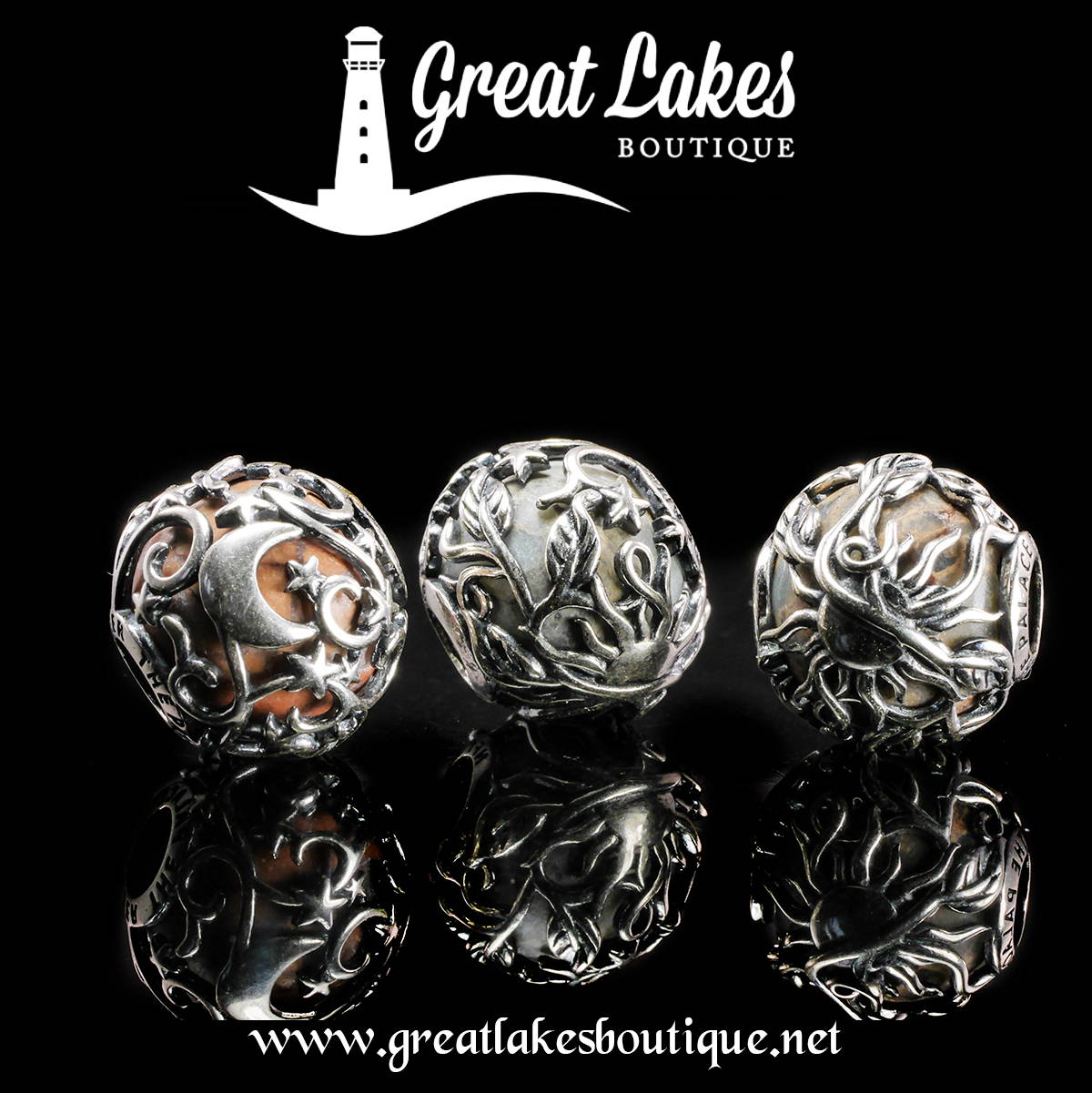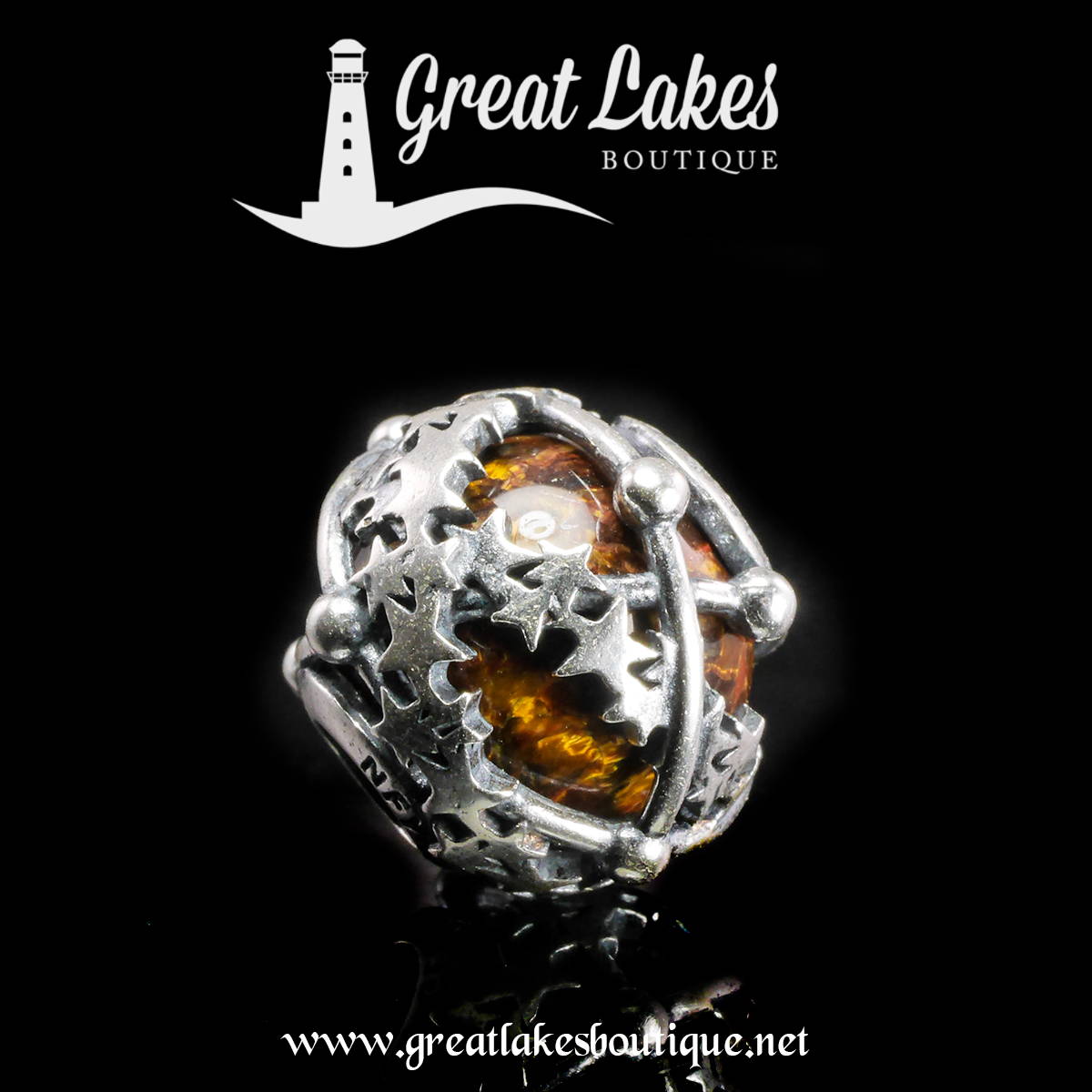 Stardust was also inspired by the fall but with the added magic of the holidays.
The center stone is pietersite which though it does vary, generally has a very rich, warm, copper hue.
The silver detailing meanwhile is a trail of stars, both for those clear, starry fall nights and again, the certain magic that surrounds the holidays, most especially Halloween of course!
These beads are of very similar size so they do work well together.