This charm bracelet blog brings a little inspiration starring the Thomas Sabo Sunshine Karma Bead, perfect for those yearning for the warmer months.
Thomas Sabo Karma Beads are very much one of our new obsessions here at GLB right now. They're so very different to our other bead lines and that's precisely what we love about our current selection of brands; they all bring their own vibe.
I'll be the first to admit I was late developing an appreciation of yellow gold. I always loved it's rose colored cousin but never so much yellow. It was only a couple of years ago that my tastes began to change.
Thomas Sabo use 18k gold plating over their Sterling silver to create an accessible line of gold beads and as with everything from Karma Beads, they're dazzling.
The focal here is one of my personal favorites from their gold line; the Thomas Sabo Karma Beads Sunshine. It makes a perfect focal for either a bracelet or a bangle and is accented with clear cubic zirconia.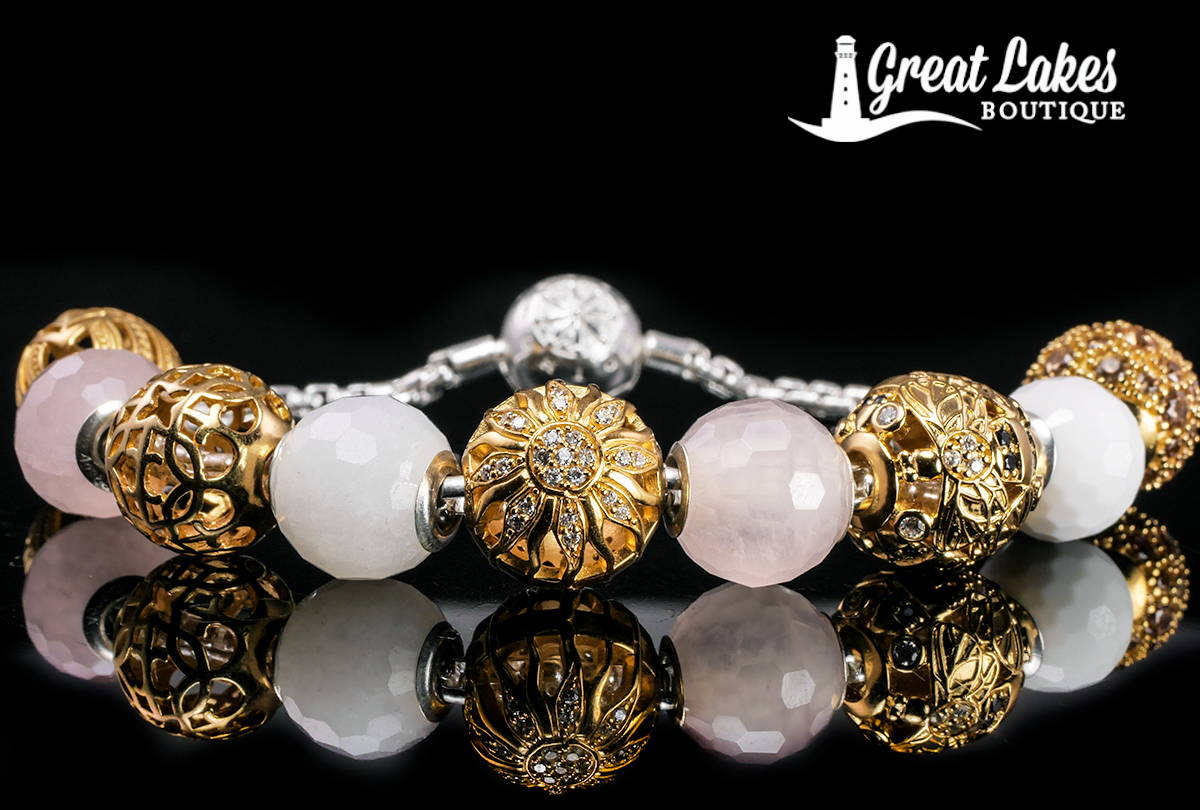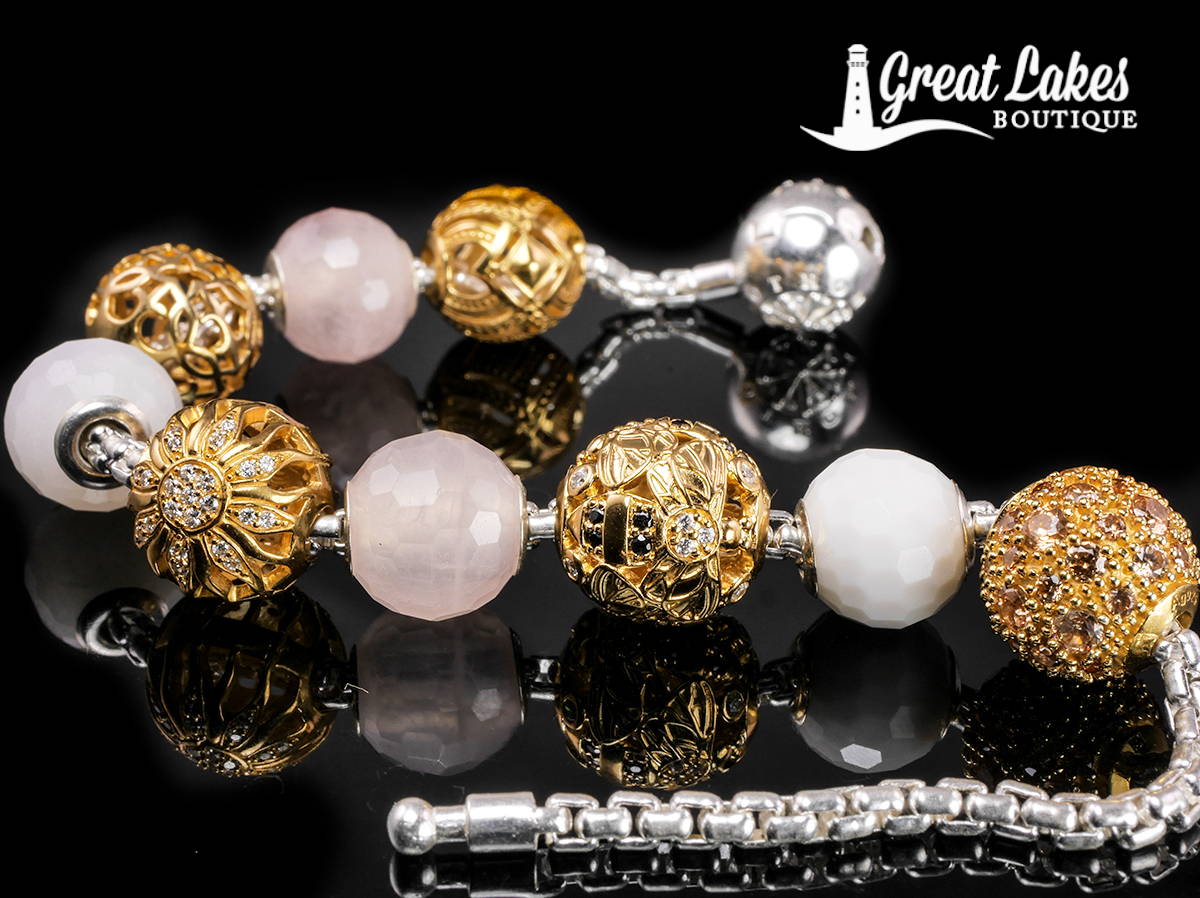 I've styled it with an assortment of other gold Karma Beads including yet another favourite, the Bee.
The Bee looks lovely as a focal with warmer honey tones too, such as the Thomas Sabo Karma Beads Natural Agate or Daisy Jaspers which vary so much! You can shop live images of most of the gemstones below.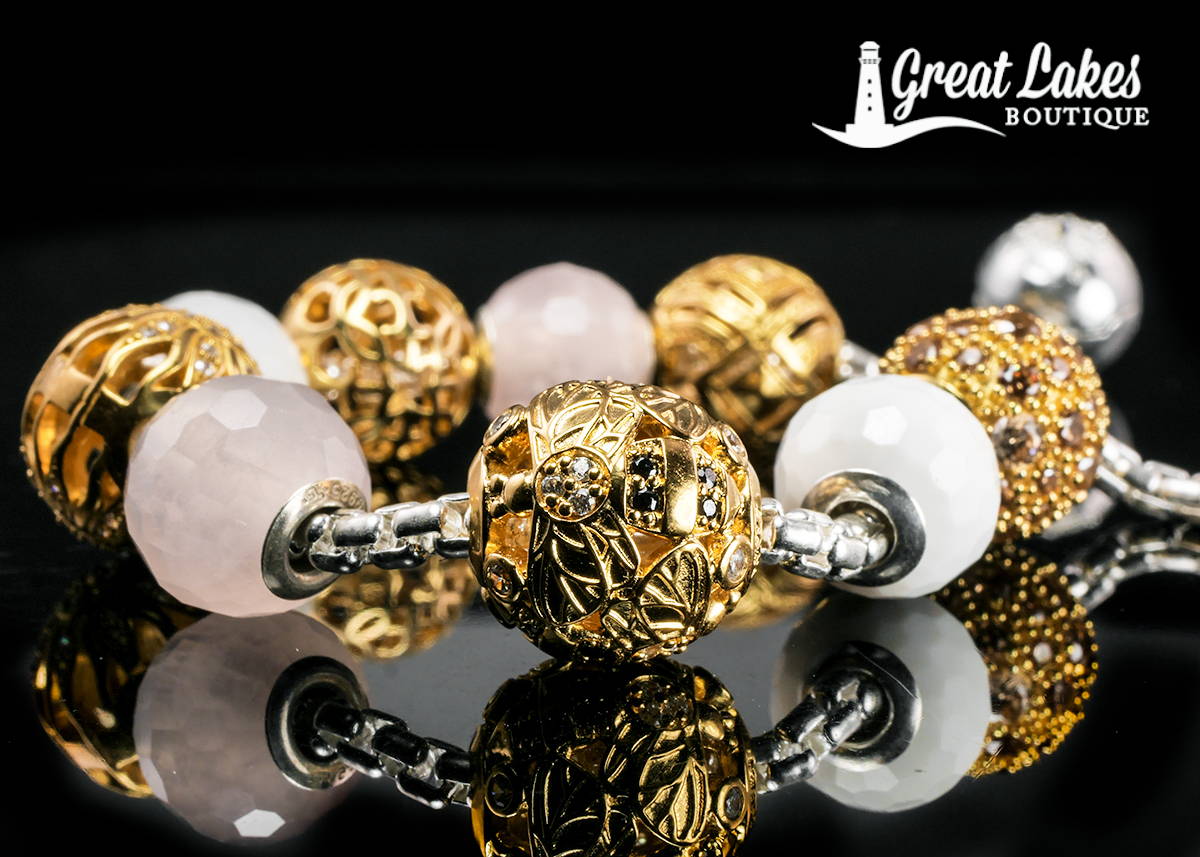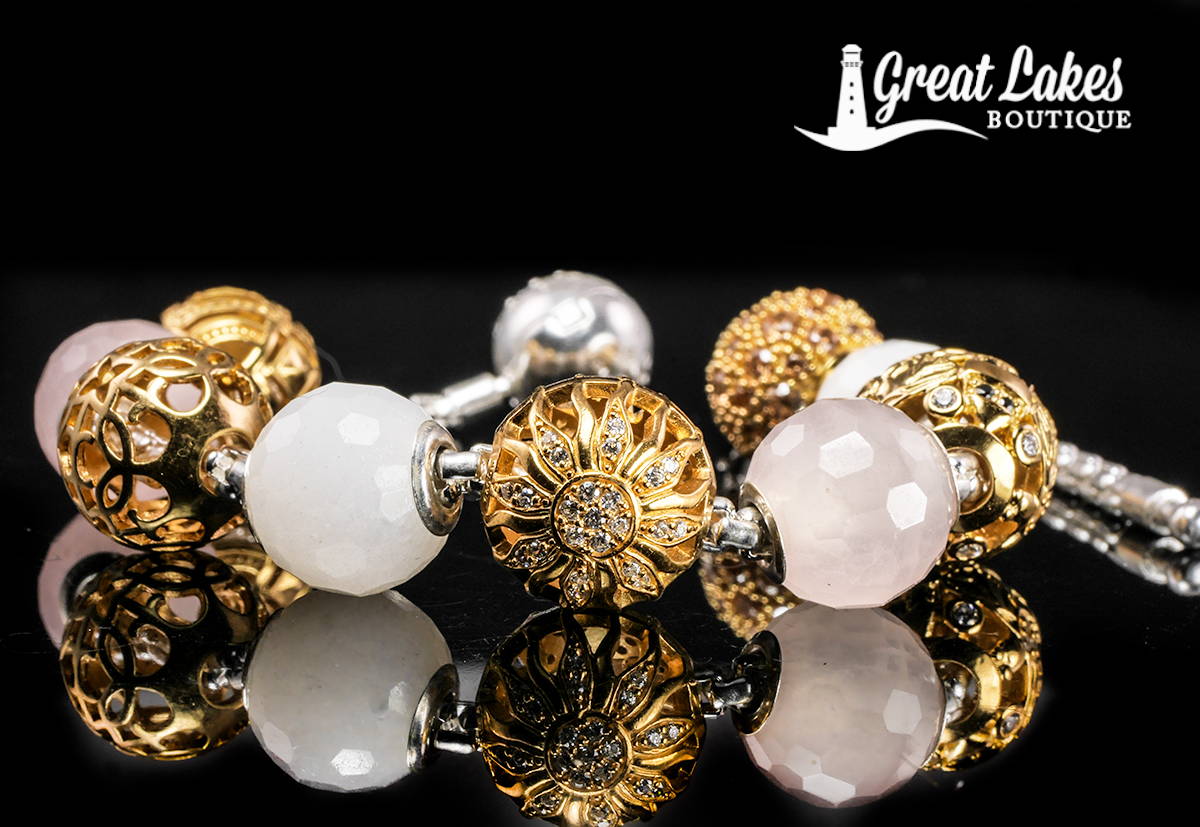 The stones I actually opted for are the rose quartz, white agate and white jade. The difference between the latter two is translucency. The white agate is entirely opaque where as the white jade has just the slightest milky feel to the surface.
This bracelet is so eye catching and warming while we wait for the actual spring season to take hold.