This Trollbeads blog brings a little spring inspiration starring the new and limited edition Trollbeads Flutter By Bracelet.
Last week saw the launch of the limited edition Trollbeads Flutter By Bracelet and last night we listed the last of our live image stock. This bracelet is so pretty for the spring.
I keep the Trollbeads designer or starter bracelets together as they are, so they become a series of ready to wear mini bracelets. In a few instances I have them in twos, primarily so I could get those glass beads in pairs.
I do appreciate most people add to their starter bracelets however, so today I'm sharing a floral spring themed bracelet.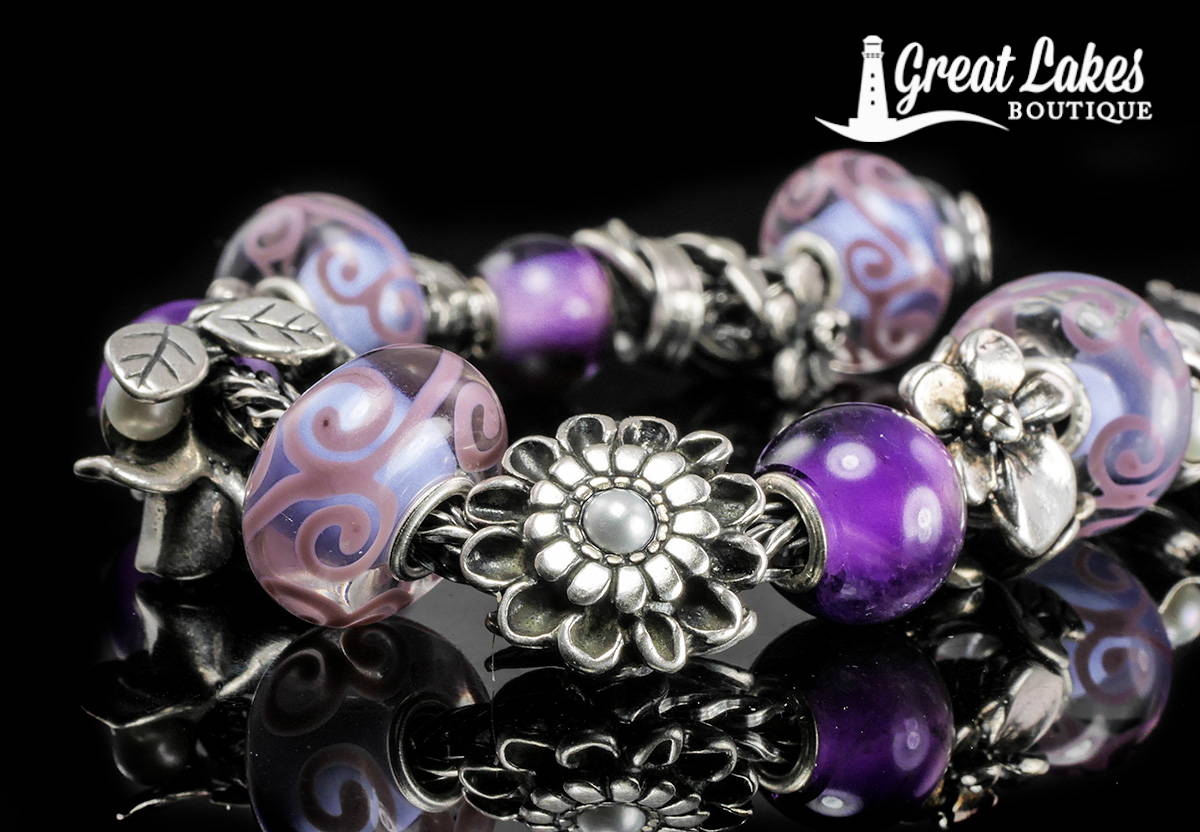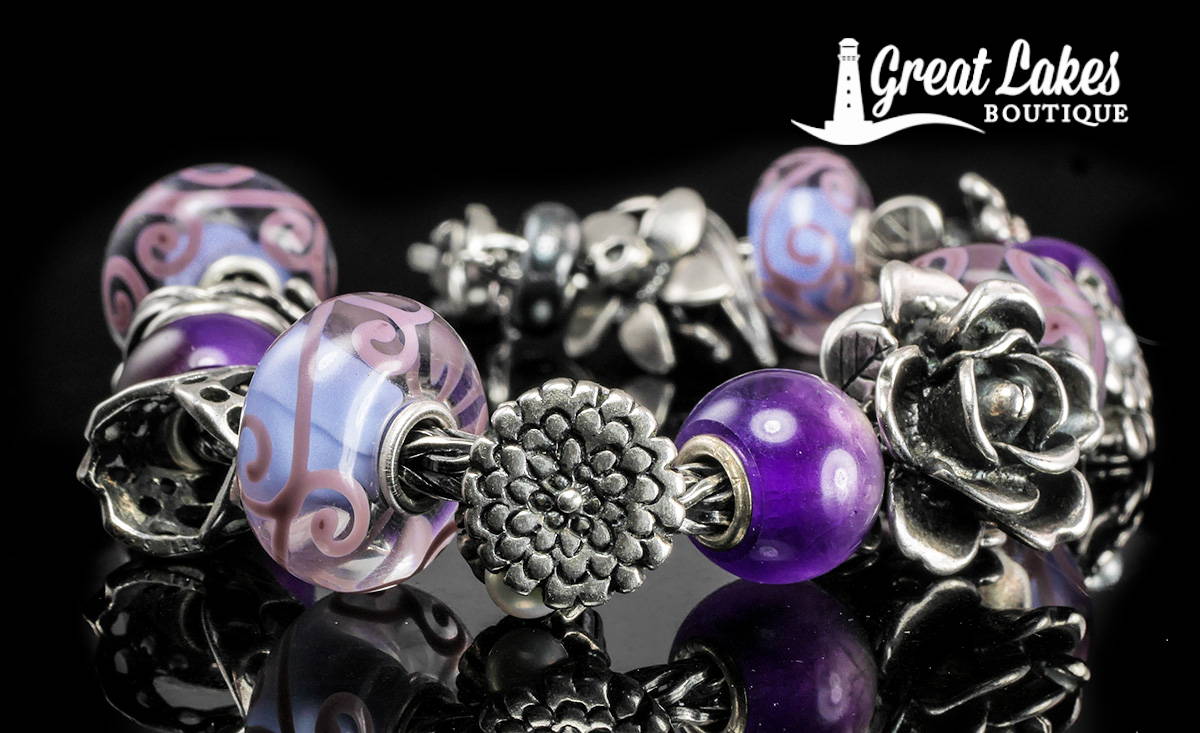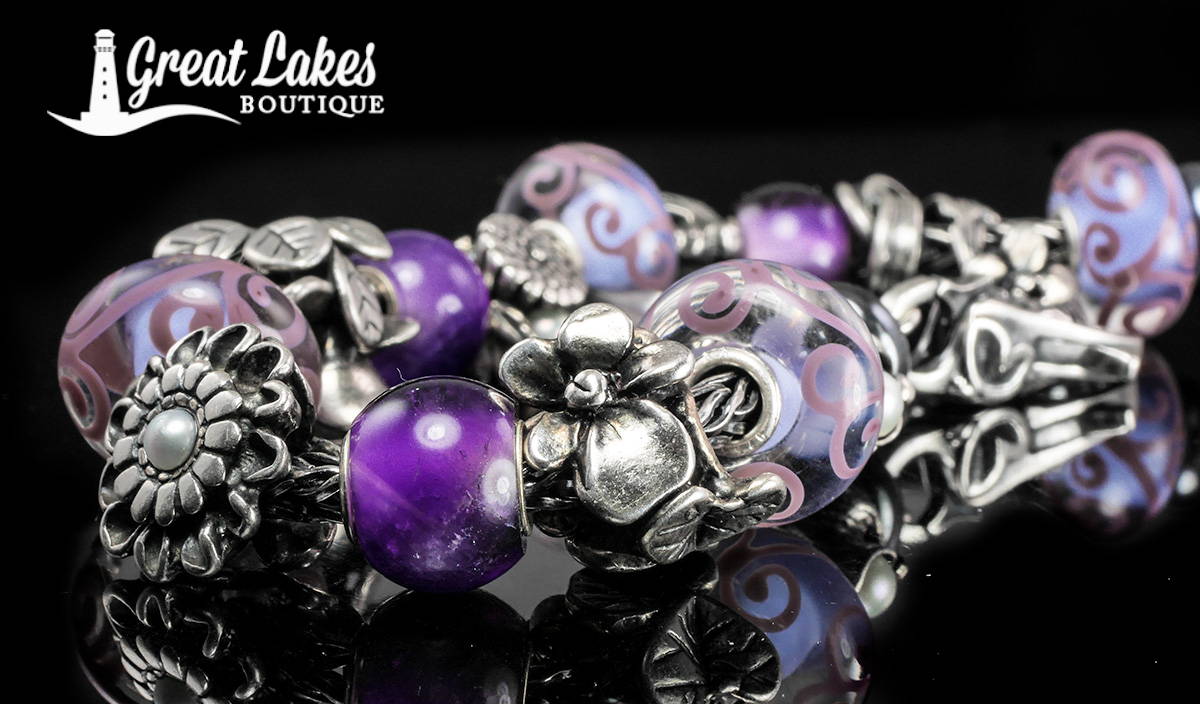 The glass beads are all of the Trollbeads Flutter By design and it really is such a pretty bead in terms of it's colors. It feels very pre-spring too me. That base blue just has a slightly moody, stormy sky vibe to it.
The stones are of course the Trollbeads Round Amethysts which has been so popular since their launch last year. You can still shop live images of those via the link below.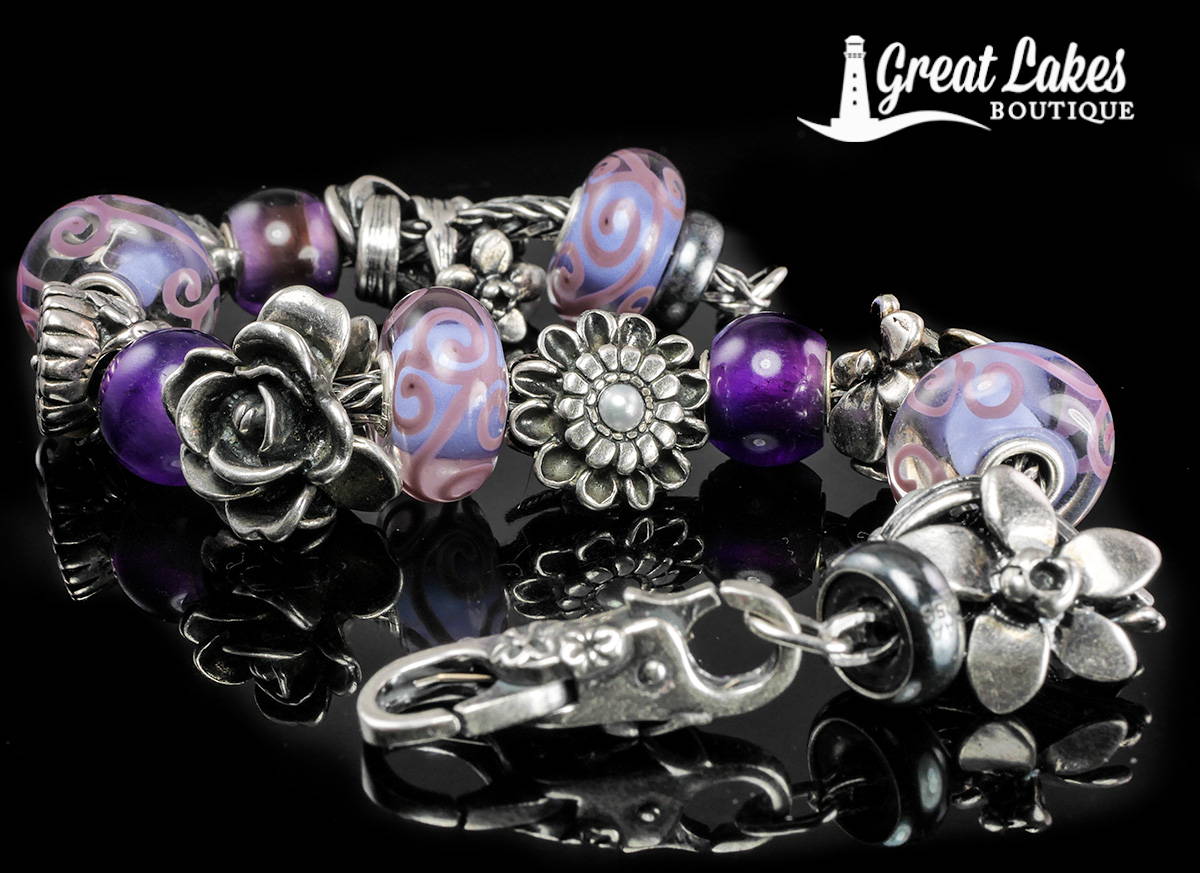 The single silver bead I used that isn't floral is the Trollbeads Dancing Butterfly, chosen to complement the exclusive Flutter By Lock. Finally the two stoppers on either end are the Trollbeads Oxidized Plain Stoppers as their darker look helps add to that stormier feel of the glass.