This Trollbeads blog takes a look at the brand new Trollbeads Collector Case.
Today sees the release of the brand new Trollbeads Collector Case and it's just in time for Christmas!
These are available in two colors; anthracite and cerulean but please note we have been told the cerulean shade is strictly limited edition.
These new cases have a lovely feeling leatherette finish, over a wooden case and these are the largest storage option Trollbeads currently offer.
The two shades complement each other really beautifully and they stack together neatly. This means that those who need really large storage options could easily buy multiples, alternate the colors and create a really beautiful looking storage system.
The really good news with these cases is the price. They are retailing at just $100 which versus the older cases, is really good value for money.
Please note that we're not shipping these boxes outside of the USA. They're large and heavy and the cost for shipping would be extremely high.
Bead storage is always problematic and most collectors love to organize and rearrange. If you're looking to treat yourself for the festive season, I'd definitely recommend these. With colder weather and darker nights, rearranging your beads can be a good way to relax.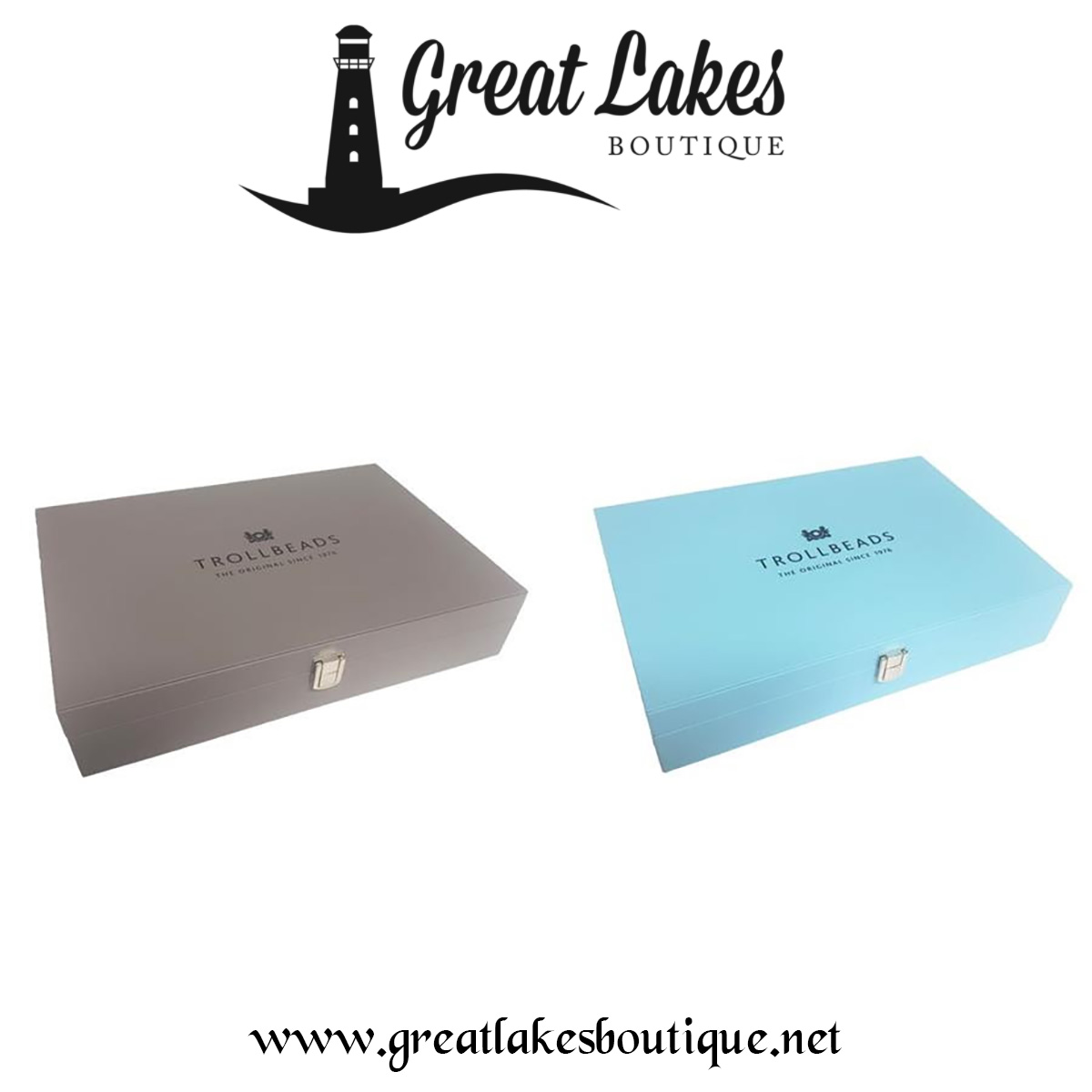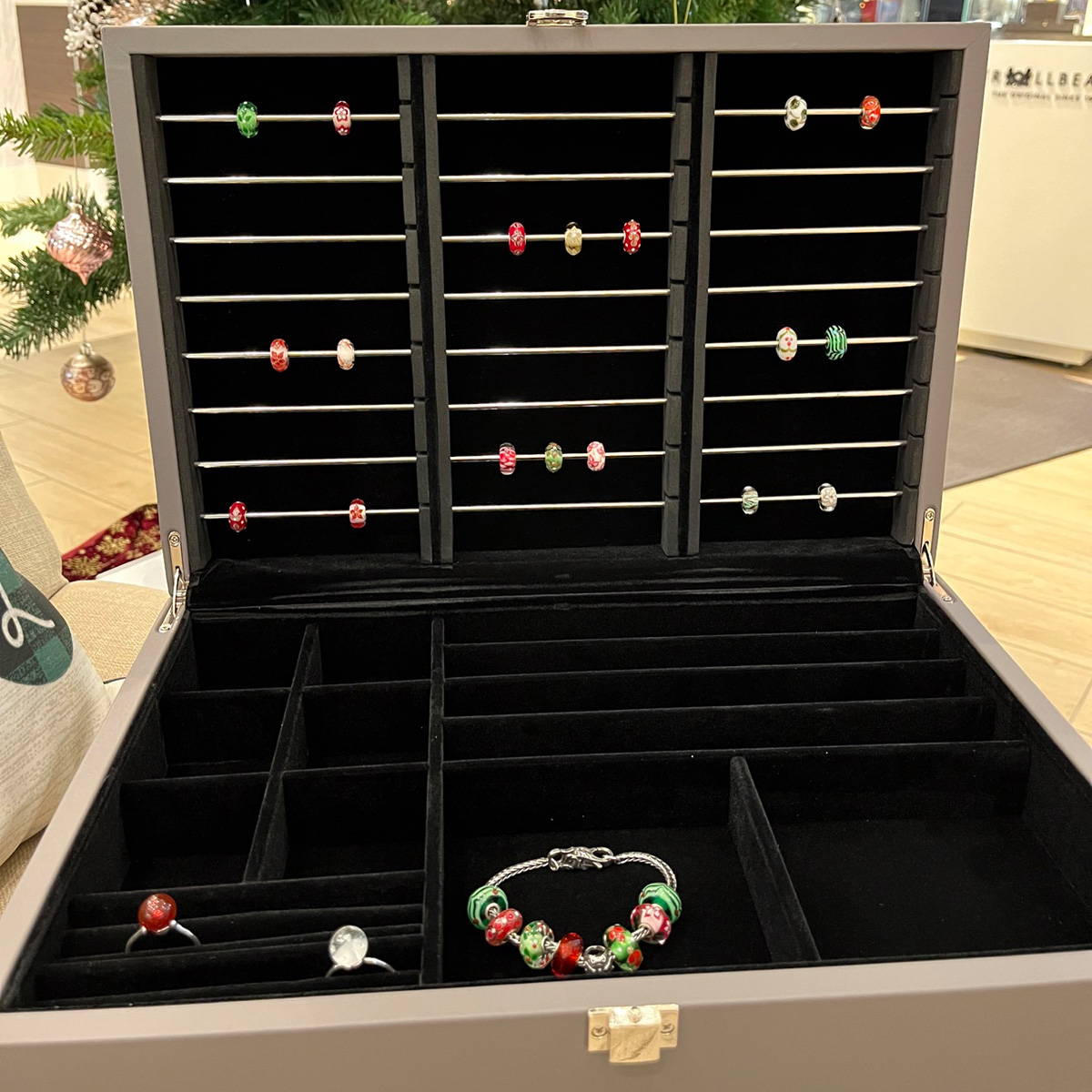 Though the outside of the boxes is really attractive, it's the inside that provides the all important functionality.
Much like the earlier version, the top portion of these cases features three individual rows of bead rods. This has been carefully considered for collectors as single rods running the full width of the case makes the beads in the center far more difficult to reach. Shorter rods are easier to manage and you can also sort your beads by themes, colors or even bracelets. Roughly speaking you should find the rods store around 330 beads, which is a decent quantity.
The bottom of the base is a velvet covered foam and has sections to store full bracelets, spare chains, bangles, accessories and rings too. There's a good amount of room here, depending on how much you're willing to squeeze in. The squres to the left can be used to hold complete kits but if you want to really make maximum use of the space, you can cut bamboo rods to size and use those to keep beads snug and tidy.
For those of you wanting to compare this case with the earlier one, do note that the brackets in each corner holding the case open have had an upgrade too. They're now high shine metal and much sturdier with a better aesthetic.
You can check out a couple more images below.