This jewelry blog alerts readers to our final event of the year with our Trollbeads Christmas Event Weekend.
Welcome to December and we're definitely hurtling towards the end of 2021 now. For those of you that missed the sales and offers during Black Friday weekend, we're squeezing in one final online event.
Please remember that as always, we do not accept returns on orders placed during sales & promotions.
Beginning at midnight on Friday December the 3rd (so that's as Thursday turns to Friday,) the full array of Trollbeads promotions will be available for you to enjoy. As always though, exclusions do apply so please do read through those carefully to avoid any confusion during the event.
Buy 3 Get 1 Free (exclusions apply*)
Buy 1 Get 1 50% Off on Gemstones (exclusions apply**)
Free Bracelet Promotion ***
Free Spacer Promotion ****
25% off Trollbeads Gold*****
Necklace & Pendant Promotion******
*Excludes the Red Chalcedony with Hematite, winter 2021, Poinsettia Bracelets, Woodland Bracelets & fall 2021 collections
** Excludes the Red Chalcedony with Hematite.
*** Buy a lock & get a free bracelet (additional shipping charges will apply.)
**** Buy a bangle & get a free pair of coordinating plain spacers.
***** Excludes the new Mistletoe in gold.
****** Buy a pendant & save 25% on a necklace.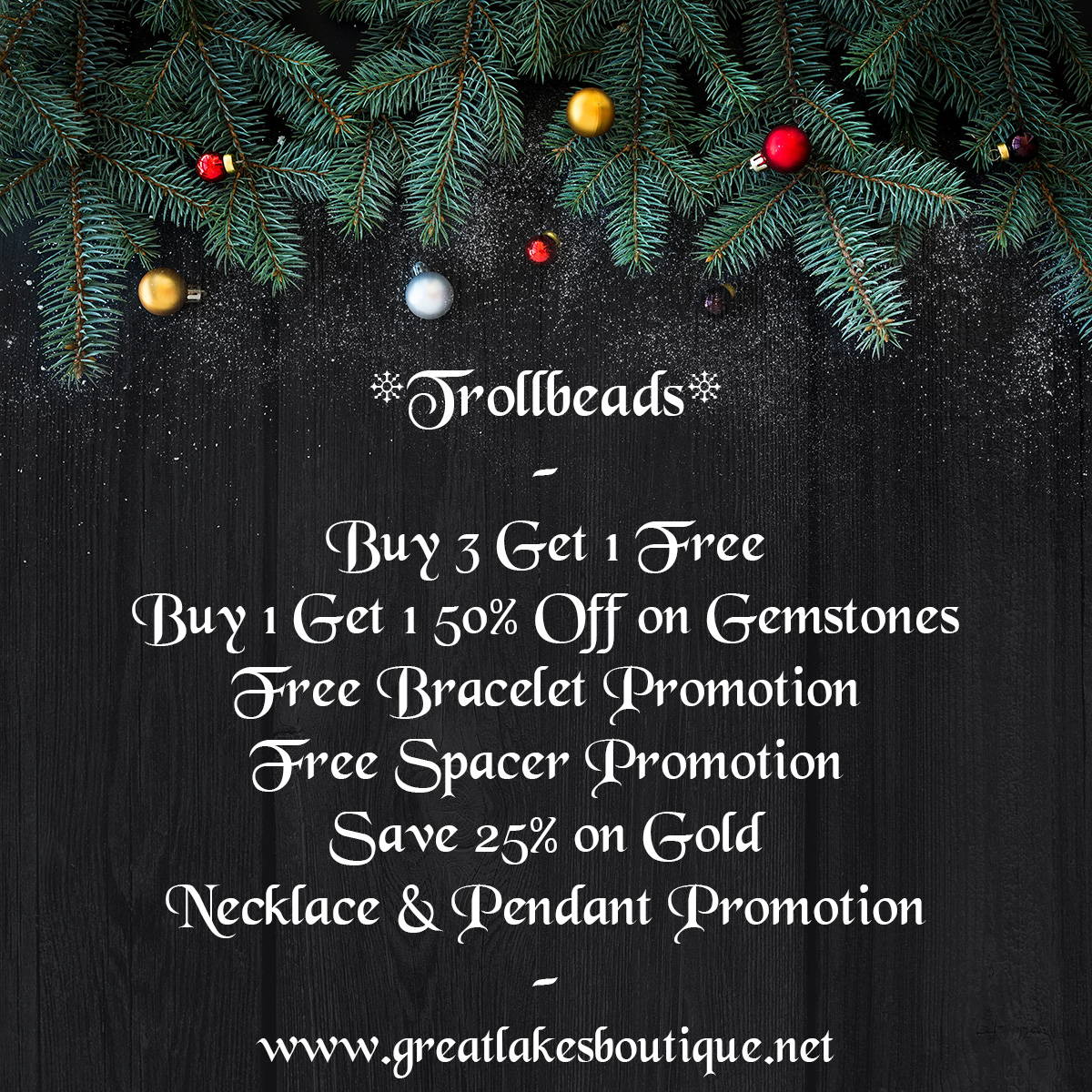 As mentioned above additional shipping charges will apply to all Trollbeads free bracelet promotions. Those of you shopping other promotions will receive a shipping refund when your order is processed.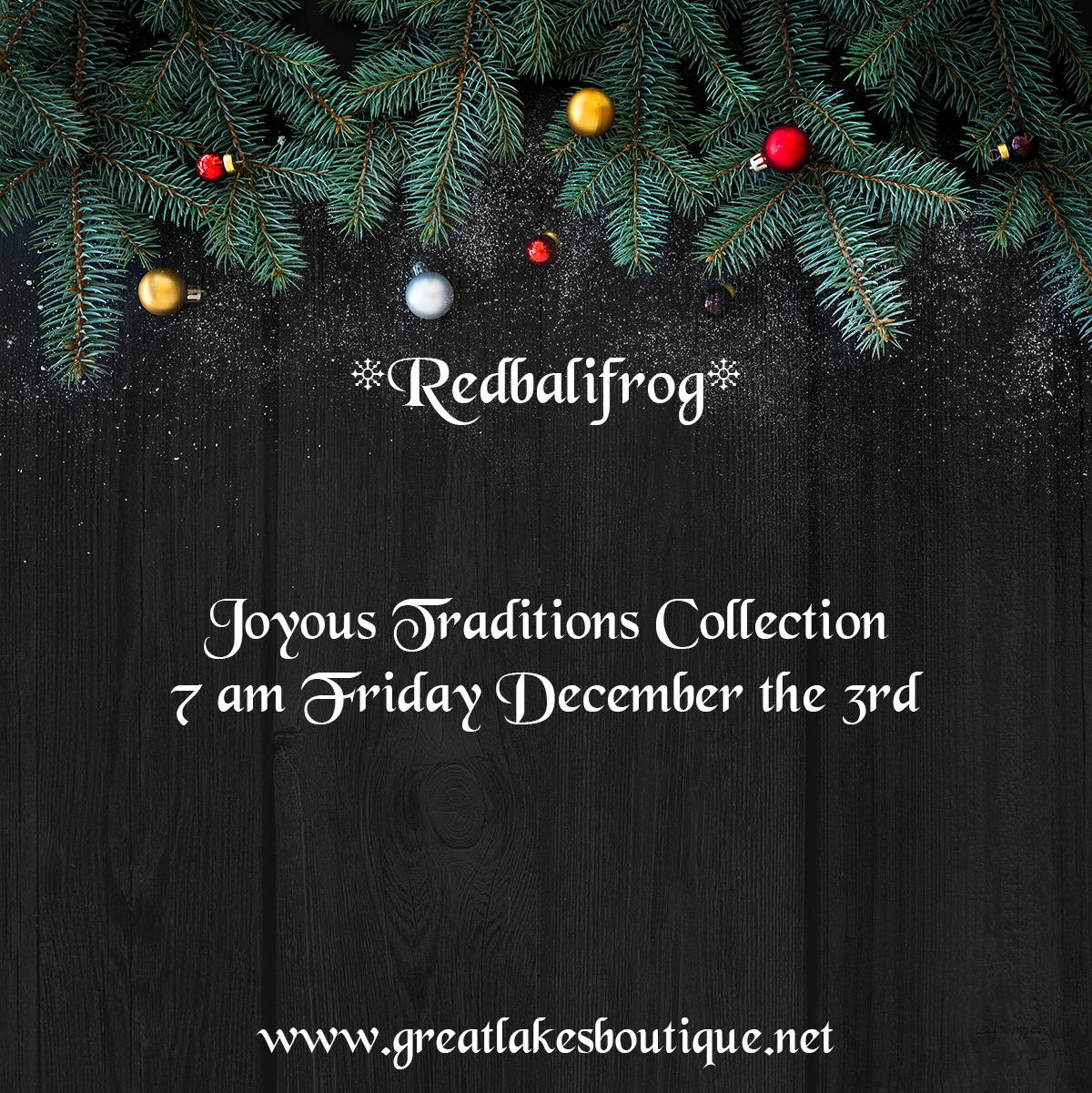 At 7 am on Friday morning, the Redbalifrog Joyous Traditions collection will launch for Christmas 2021. It's just a shade later this year due to ongoing complications with shipping during the pandemic.
Related to the latter comes a somewhat stark warning. We do have very limited stock of the new release. Further to that our Redbalifrog inventory is very depleted in general following the hugely popular Black Friday sale.
Redbalifrog never offer advanced previews of their new releases so your first glimpse of them will be on Friday morning. Joyous Traditions consists of five new decorative silver beads and of course they're full of the more traditional spirit of the season.
MeditationRings made it's debut on our website just last week and since then the brand has already garnered a lot of new fans. Available immediately and all through our event weekend is a gift with purchase offer. Spend $179 or more on MeditationRings and receive this limited edition pair of Sparkle Wishbone Earrings for free.
These are sterling silver, beautifully accented with cubic zirconia and thanks to their low profile design, you'll be able to make them new everyday favorites.
Please be aware that we don't hold every single design from this brand, in every possible size, in stock. With that in mind if we have to order your ring, your order will be dispatched once it arrives with us.
For those of you wishing to participate in this offer, please be sure to add the earrings to your qualifying basket and use the code EARRINGS at checkout.
The website will be processing promotions automatically and discounted prices - or in this case free beads too - show in your cart. Please keep in mind that if you use Paypal Express Checkout or the / Buy Now button on the website, you will be taken away from our website and this is why you may experience problems with discounts not showing. The payment providers have no way of knowing what our offers are (nor do they care,) so the order total will revert to full retail price.
We manually refund all money owing for missing promotions when orders are processed as some of you just prefer to use express checkouts regardless.