This Trollbeads blog brings a sneak peeks at some of the Trollbeads Faceted Uniques for Bead Bash on the Lake.
This time in just four weeks Bead Bash on the Lake will be underway! Last week we unveiled the first of the event beads as the Redbalifrog Seashell Stopper. The Seashell Stopper is our latest exclusive collaboration with Redbalifrog and will make it's debut during the event weekend.
Today we're sharing a sneak peek at some of the new Trollbeads Faceted Uniques that will also be available during the weekend.
Trollbeads Faceted Uniques! These are a relatively new concept that made their initial appearance during the spring of last year.
There are a few key points to remember about Faceted Uniques. Firstly they're only available during larger scale events. For us that means our two Bead Bask on the Lake events; one in spring and one in fall. Smaller trunk show style occasions don't qualify for these very special beads.
The second thing to note is that while some styles have been seen before in regular uniques, many have not. The designs do change as well and there are many for spring that we've not seen during the past year. Those designs seem to be gone now so it's a reminder to never assume something will be back.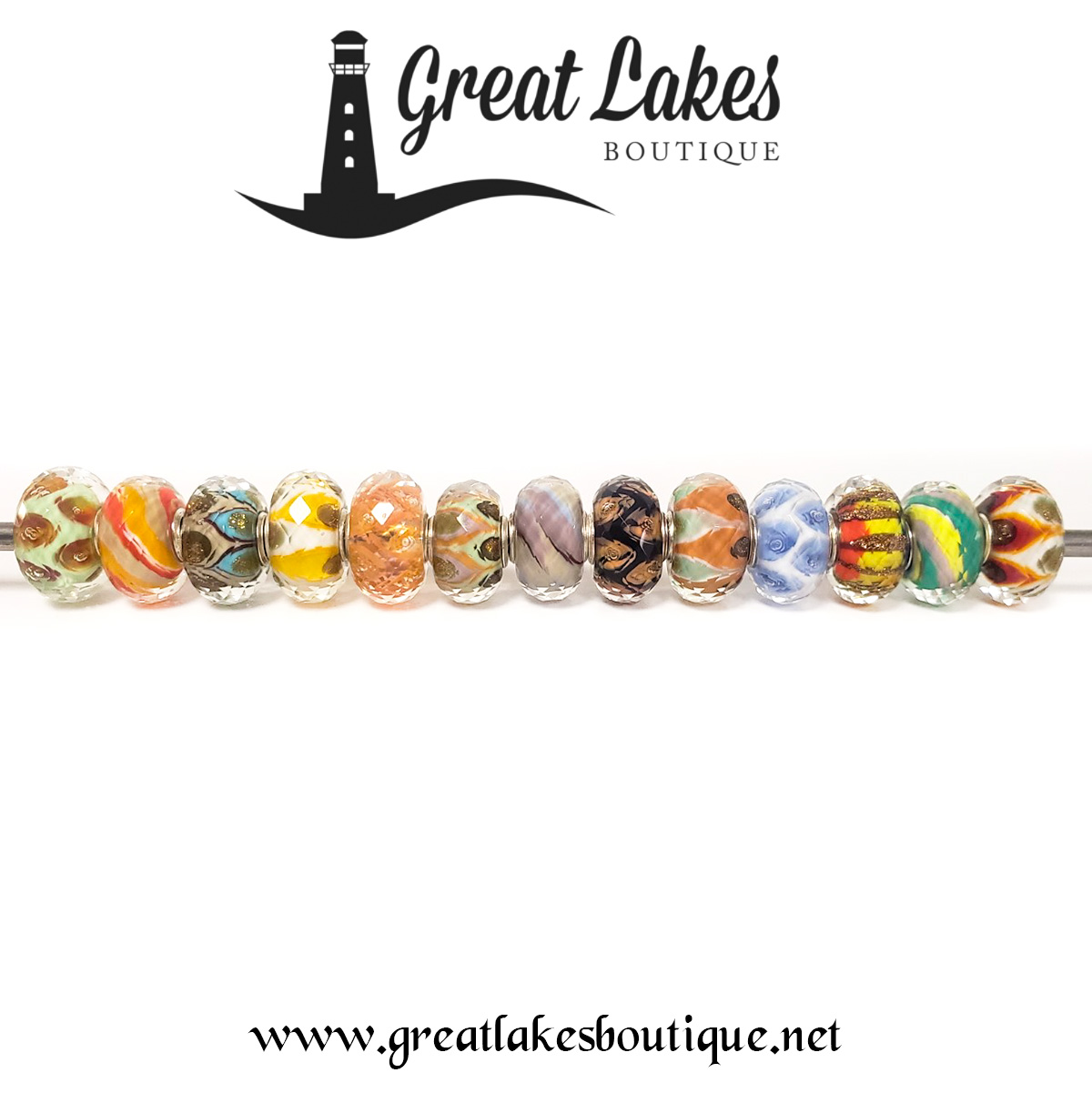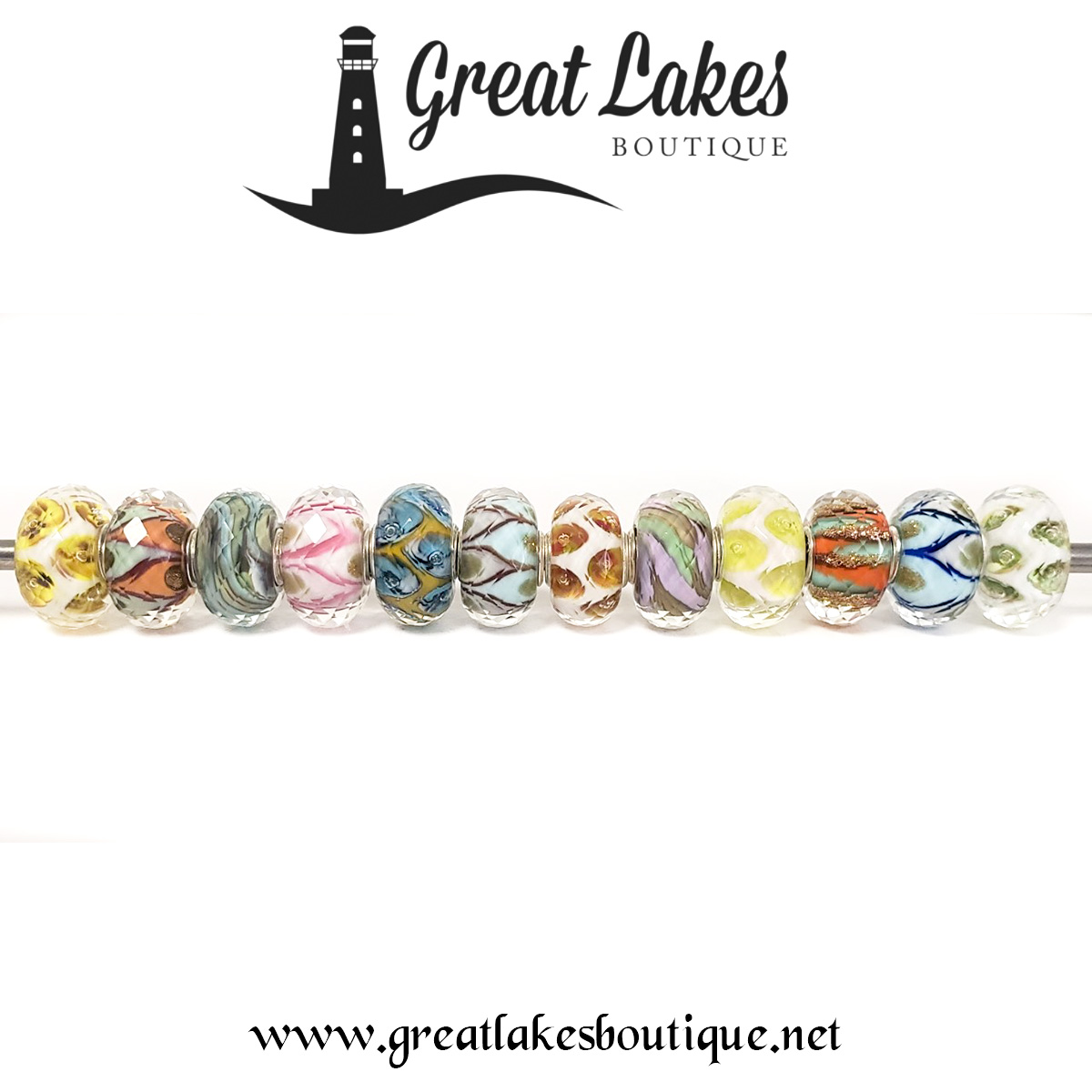 We should also mention that Faceted Uniques (and other special event stock) are exempt from the promotions and offers that will be available during the weekend. Those apply to regular stock rather than the very special pieces we only have access to during the events.
There are many designs pictured here that we have not seen before (and who knows what others are lurking as this is just a teaser after all.)
The beads will only be available during the event weekend itself. The online schedule will be published the week before the event but you can expect three listings of Faceted Uniques during the weekend; one on each of the days.
One last thing to note is that we cannot ship special event stock outside of the USA & Canada. This is per Trollbeads own rules for US events.
Below you'll find some reminders of some of the amazing Trollbeads Faceted Uniques we've seen over the past year.