This Trollbeads blog brings live images and a little inspiration for the new and limited edition Trollbeads Flutter By Bracelet.
Today has seen the launch of the new and limited edition Trollbeads Flutter By Bracelet. So this is the season's designer bracelet in lovey soft and feminine shades for the spring.
For those of you new to the brand, designer bracelets feature an exclusive lock, silver bead, glass bead and your choice of bracelet size at a reduced or promotional price. In this case the set is just $120.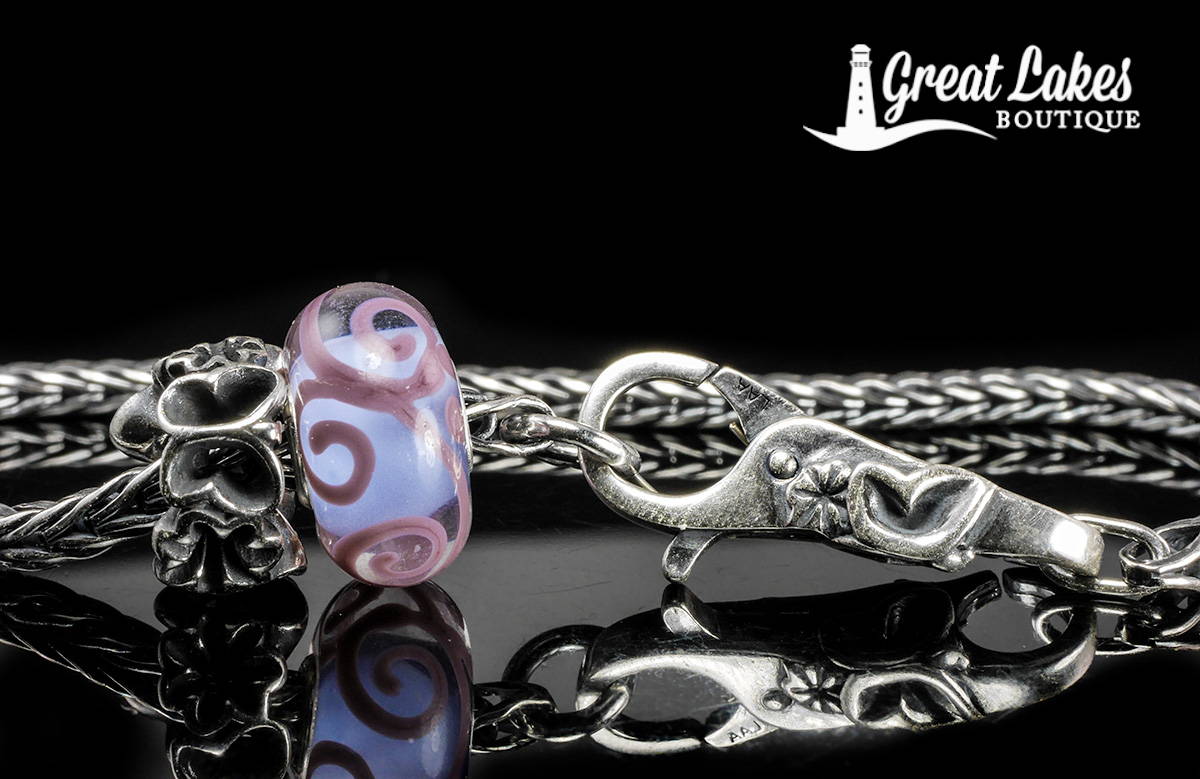 As the name implies you'll find butterfly motifs on this bracelet, though they're quite subtle. The silver bead has this openwork butterfly design, alongside a small flower. The glass itself is a periwinkle blue base with a grape colored ornament design on the surface.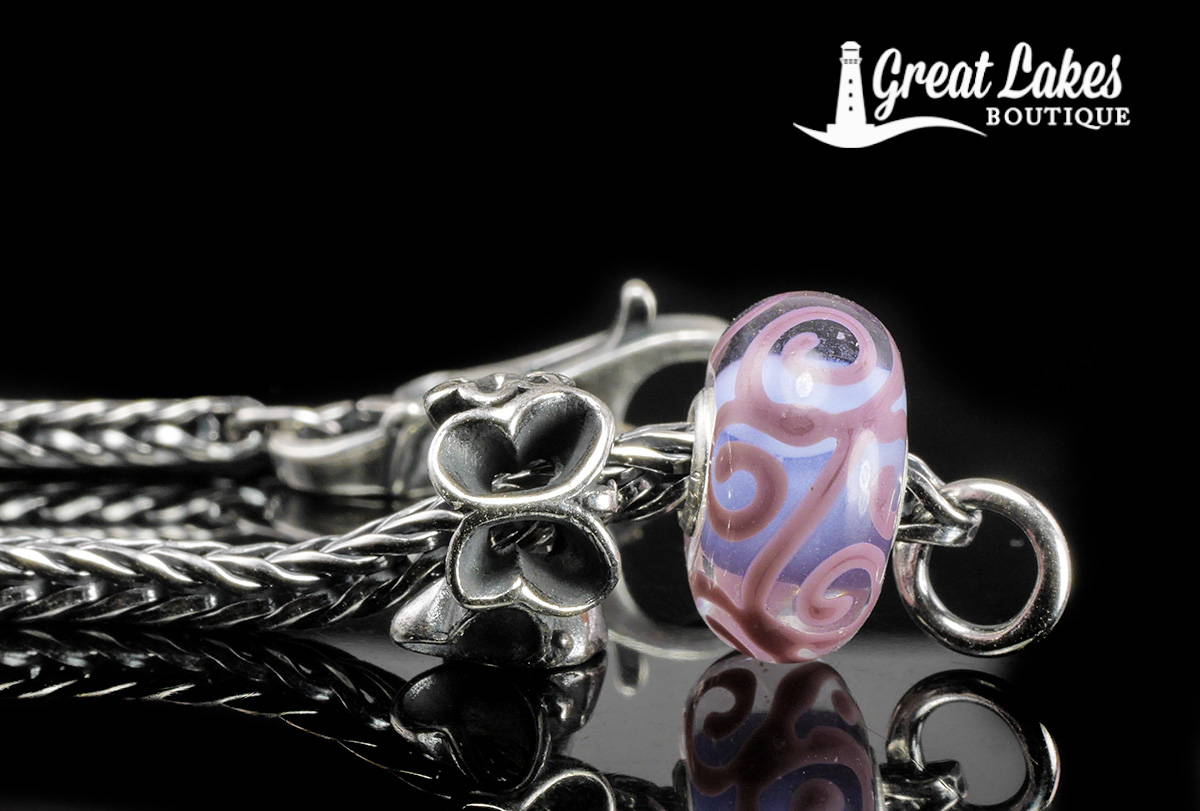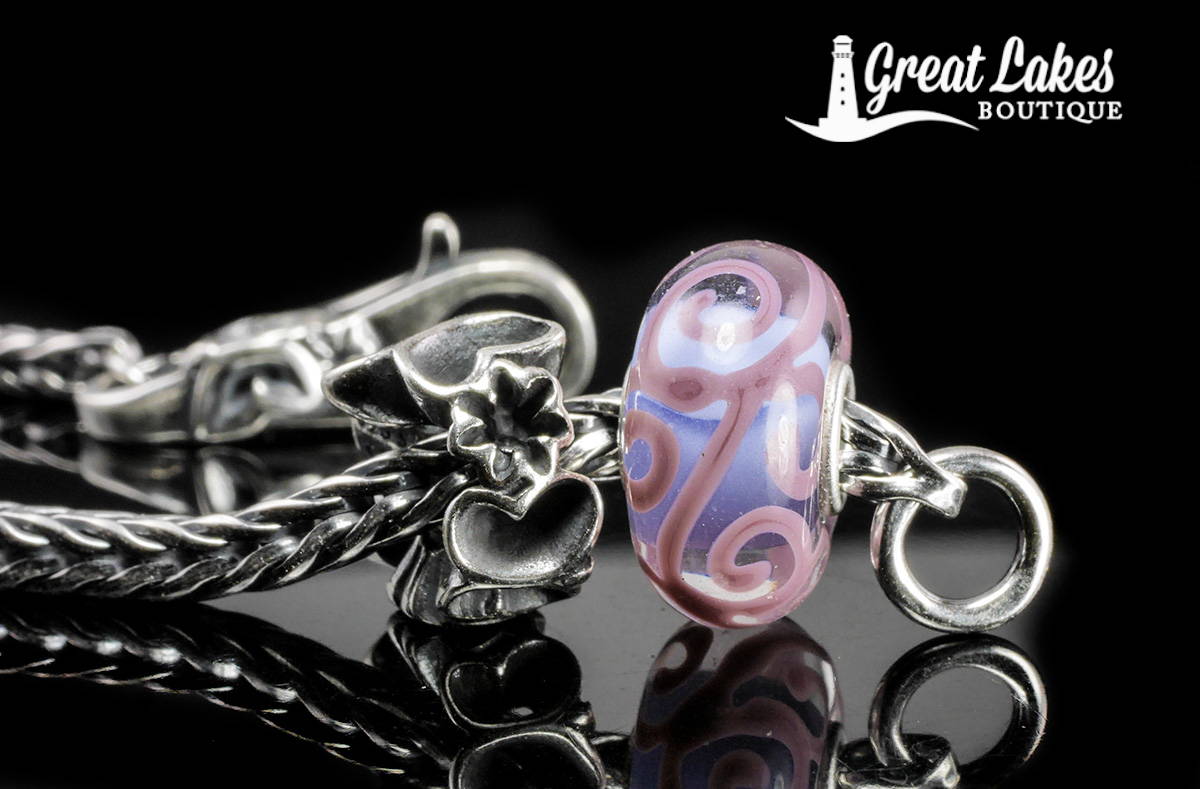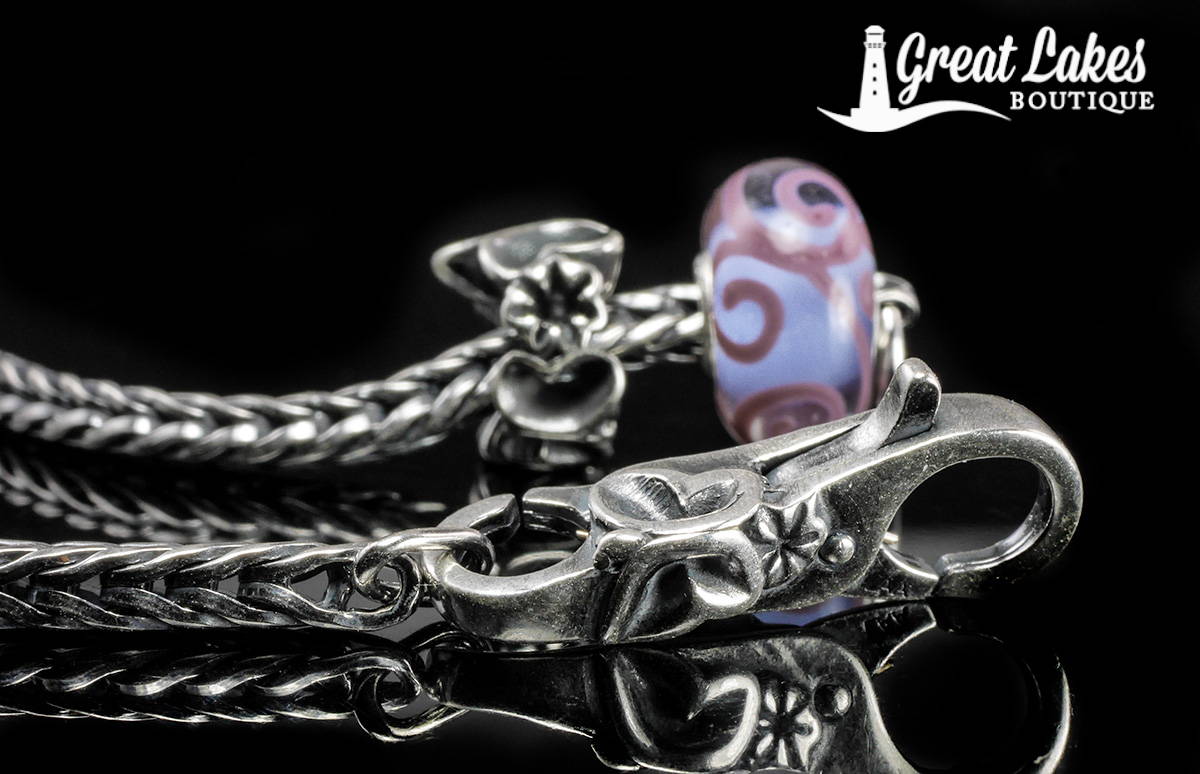 The lock is again quite subtle and very user friendly. The butterfly motif folds around the edge and the same floral design also appears.
Take note of the good length of that lever plus the fact the lock is free of raised details around it. That ensures it's very easy to open and close.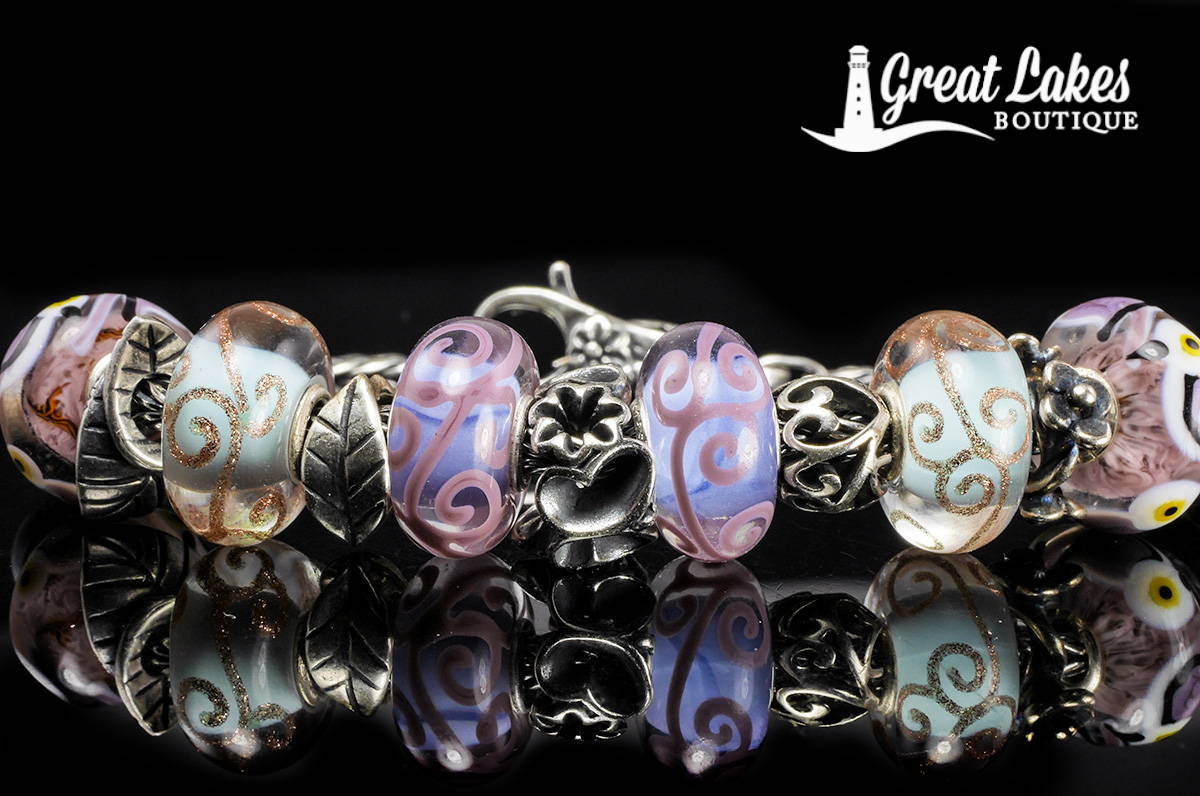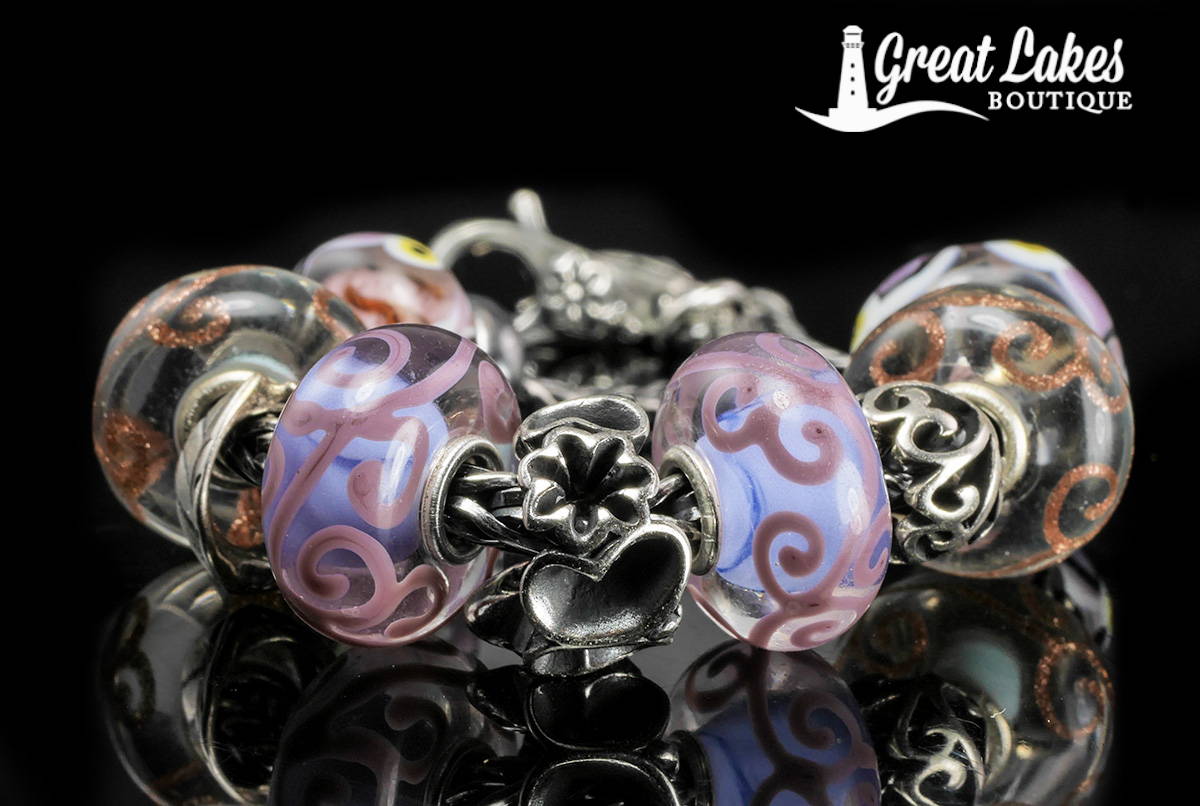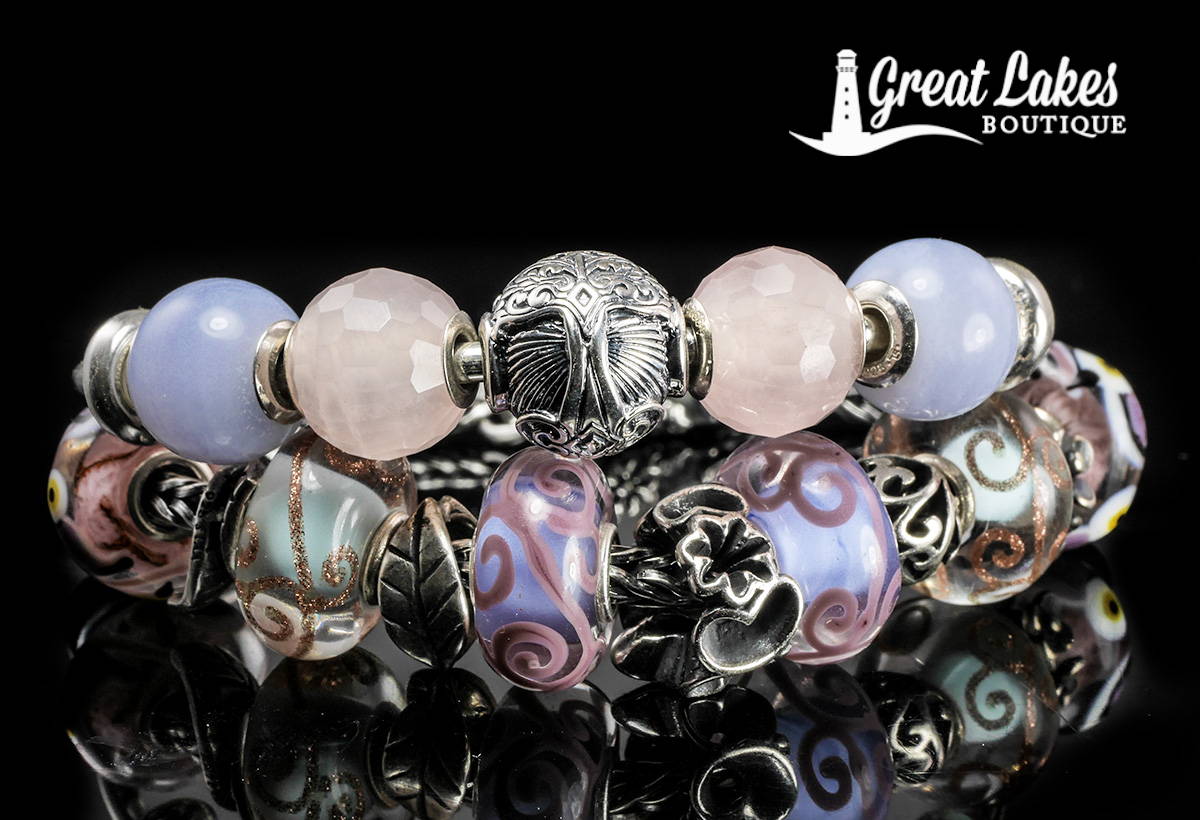 Finally here's the bracelet stacked with a new Thomas Sabo Karma Beads bangle combination.
I chose the color scheme for both of these pieces to be reminiscent of rainy spring days. Mild yet wet with the amazing noise of rain in the background.
Do be sure to choose your Flutter By Bracelet from the live images.