This charm bracelet blog brings a little Thomas Sabo Karma Beads inspiration with a green, spring bracelet.
Thomas Sabo Karma Beads is one of our new lines for the season and we're all totally in love with it. Everything from the detail in their beads to the neat, cohesive sizing and their lovely stones have all impressed so far. For those of you attending Bead Bash on the Lake Spring 2020 in person, we'll even be gifting you a bracelet to get you started with the line.
Though I'm definitely a fall weather person, there's something I like about those early spring days; mild with those characteristic April showers.
This bracelet is forest themed with owls and frogs, feathers and leaves and a lot of malachites.
The focal is the brand new Thomas Sabo Karma Beads Leaves with Malachite. This bead has CZ accents on part and is plain silver on the other side, all elegantly wrapped around a malachite.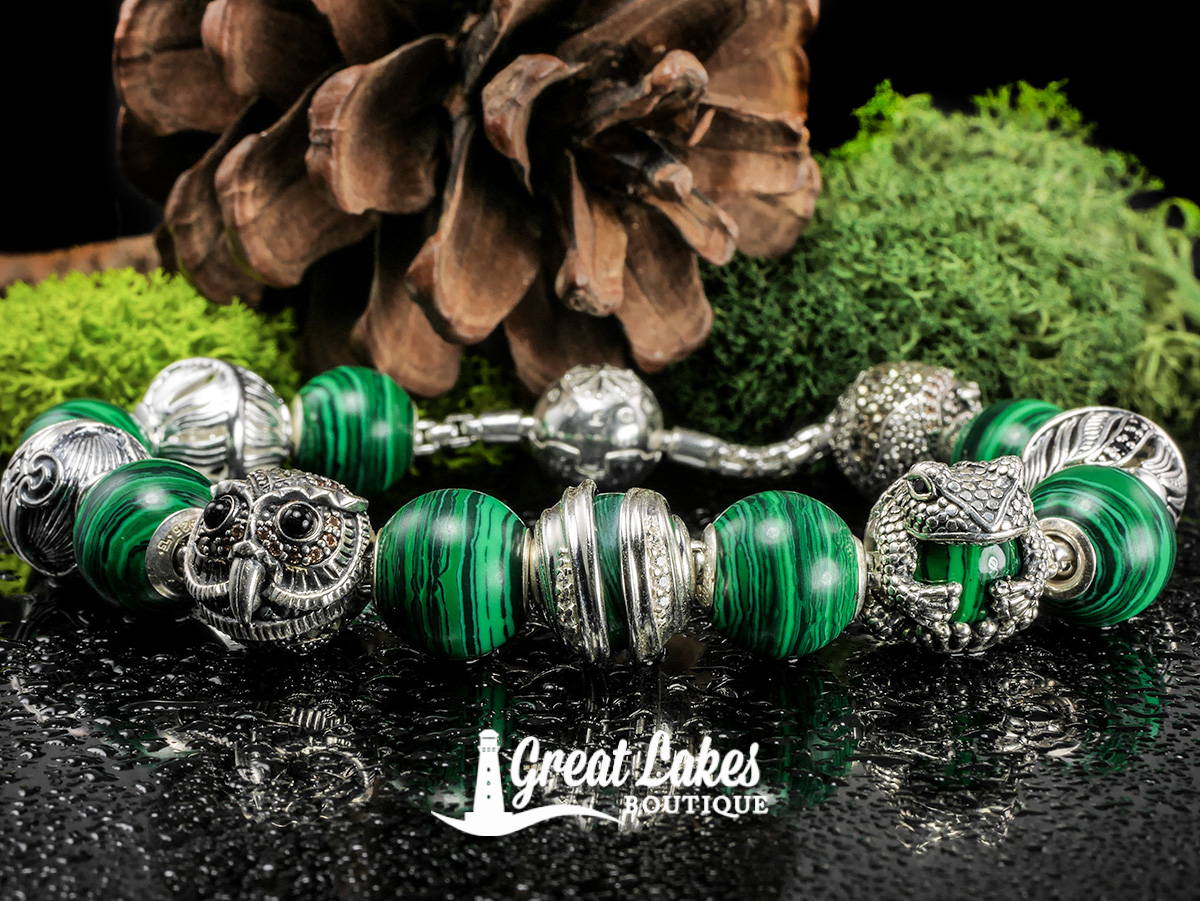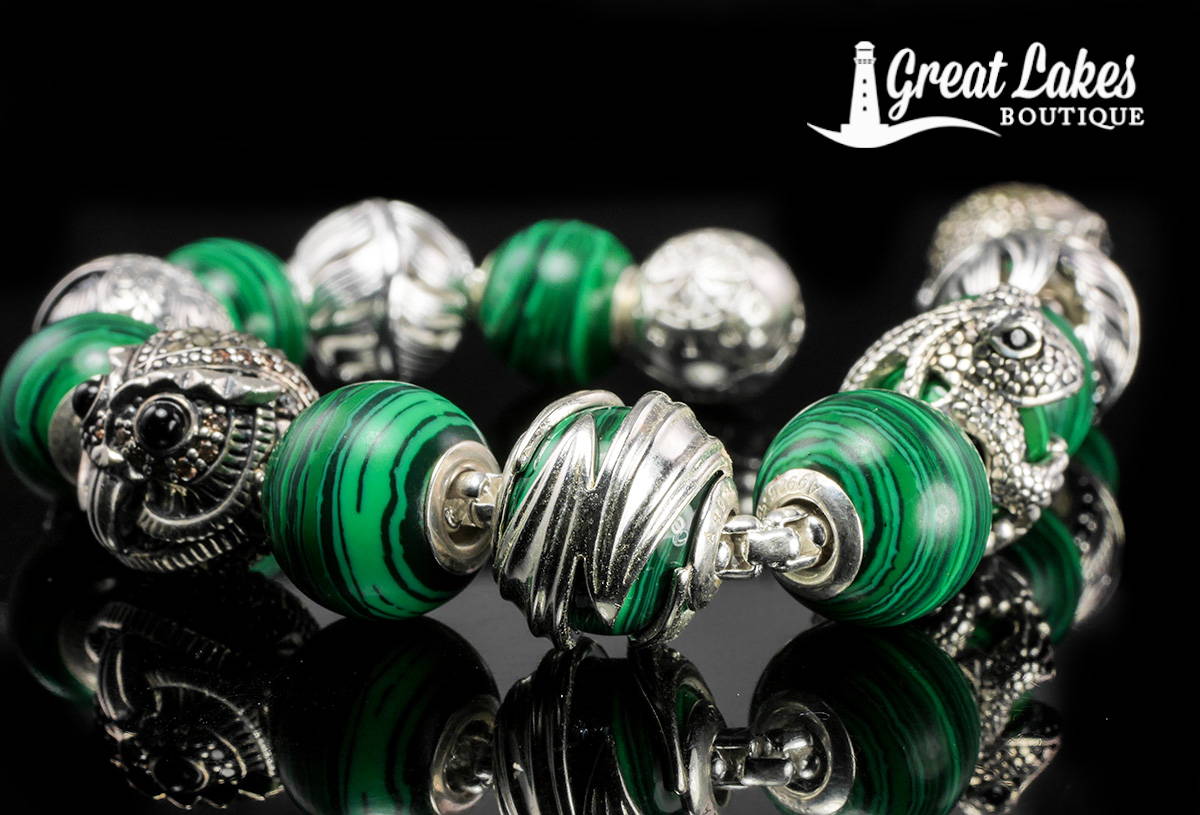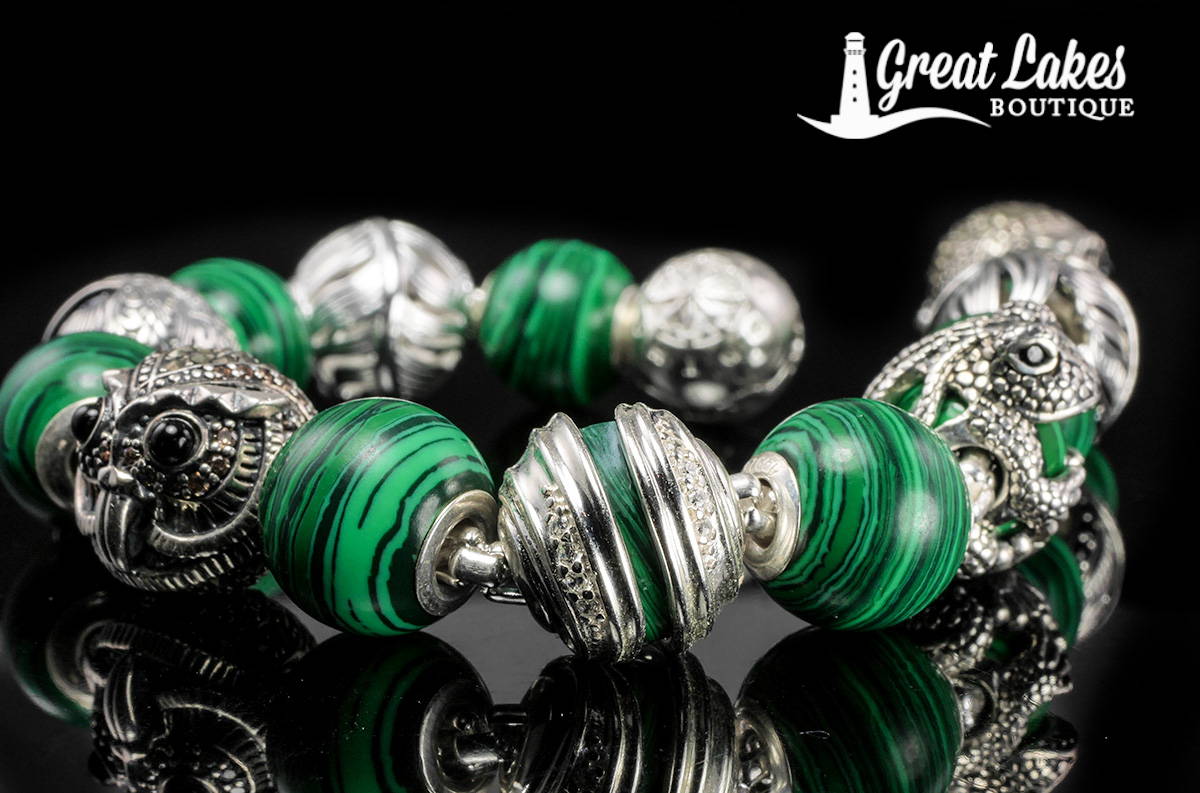 The Thomas Sabo Karma Beads Frog has been a best seller so far and again the silver is built around the malachite. The detailing on this bead is a perfect example of this brand.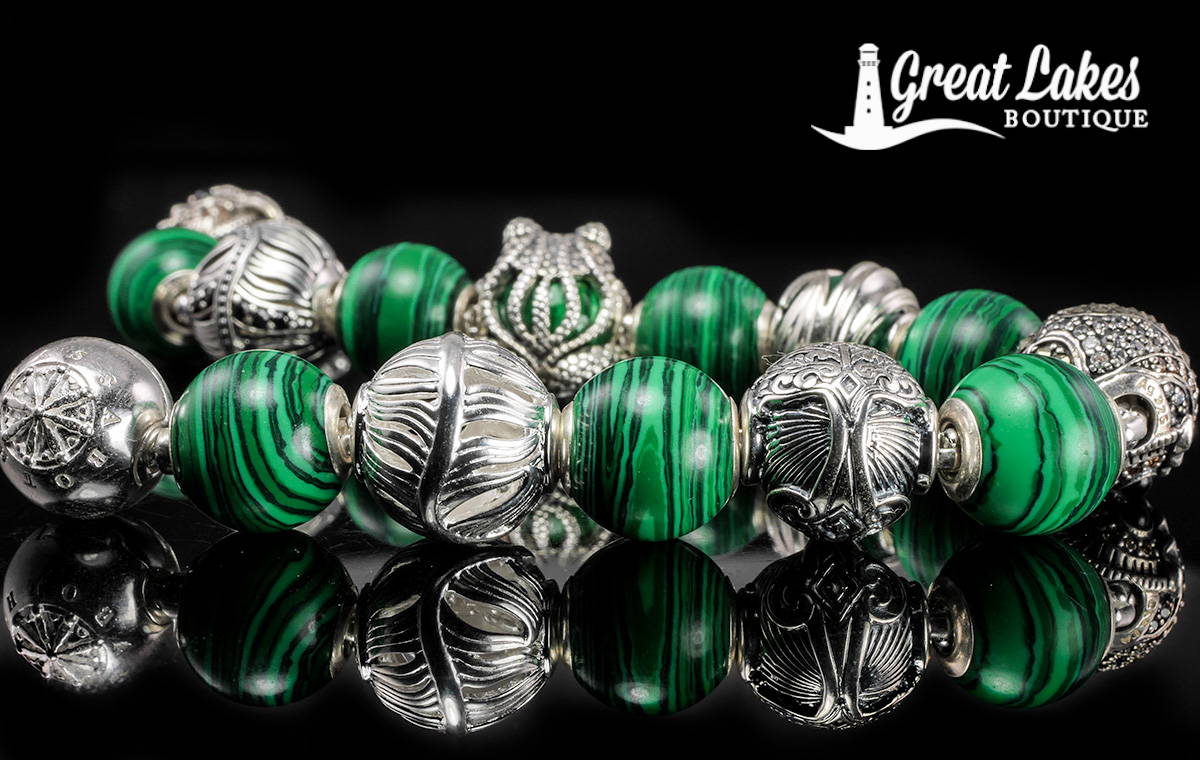 Another popular design has of course been the Thomas Sabo Karma Beads Owl. Not a new design by any means but one that originally really captured my own attention for this brand many years ago. This owl has lovely brown and khaki CZ accents with black onyx eyes.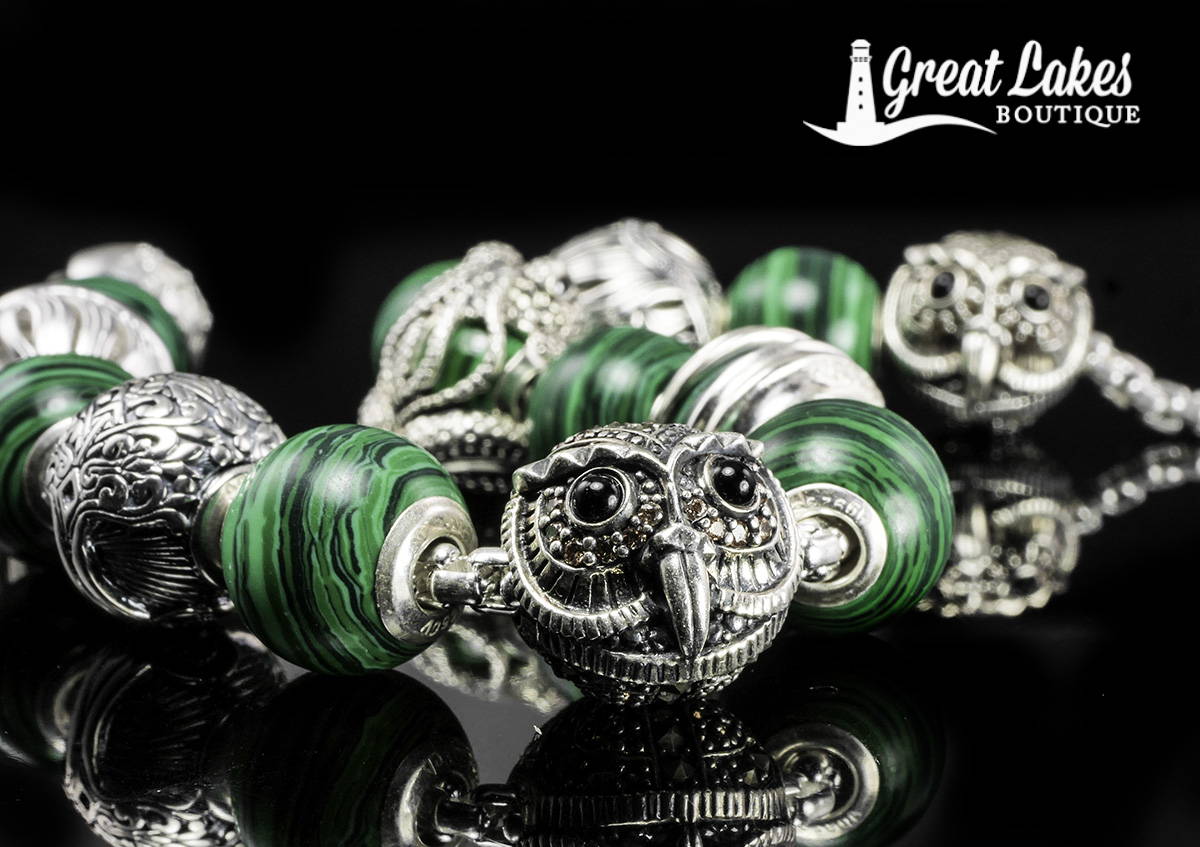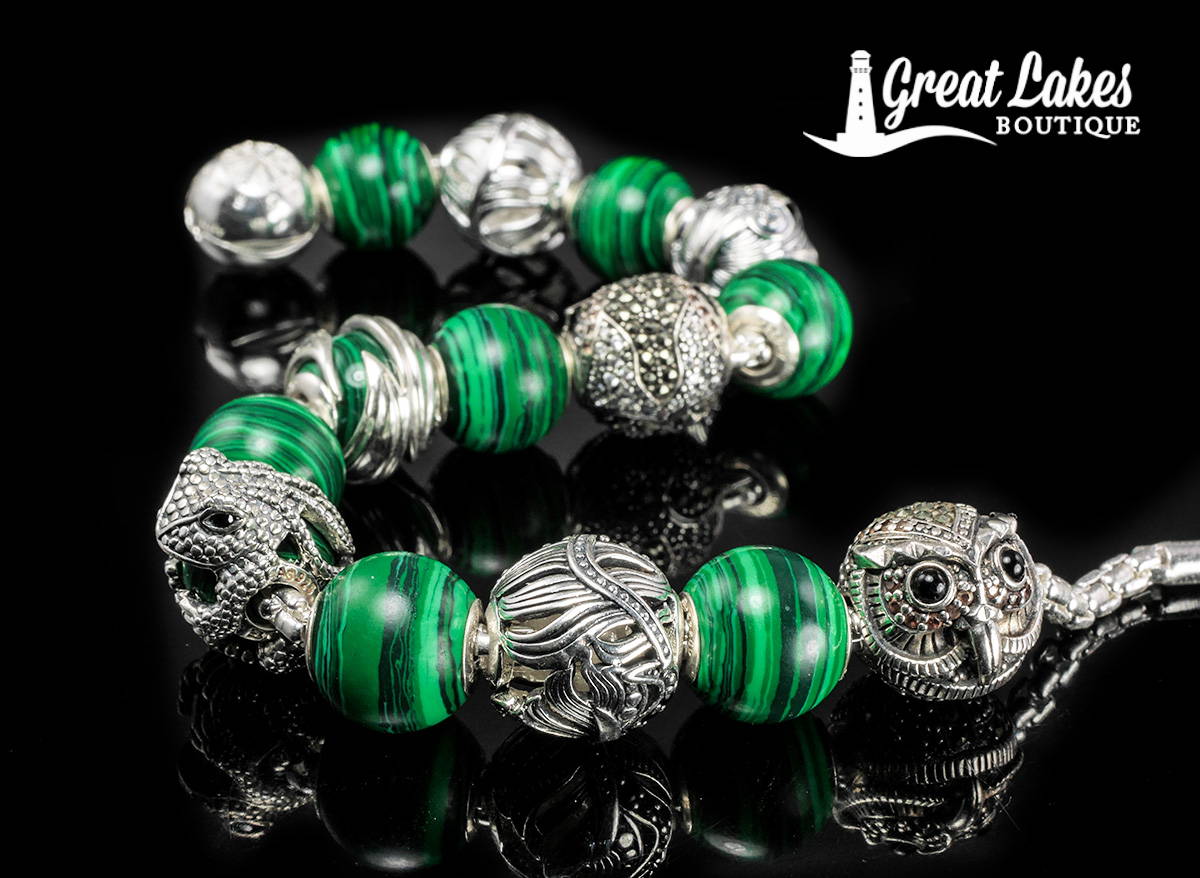 Finally here's the completed bracelet! It's so fresh and striking for the spring season and I just adore the animal themed beads.
I've always appreciated that Karma Beads tend to keep everything so cohesive in size and shape and it gives a very contemporary feel.