The limited edition Trollbeads From the Heart set is the season's designer bracelet. These bracelet sets offer amazing value for money as you receive a chain, exclusive lock, silver bead and glass for a vastly reduced price. This time it's $120. This Trollbeads blog brings a little inspiration for the Trollbeads from the Heart Bracelet.
I've always been a huge fan of the Trollbeads designer (or starter) bracelets and for the most part, I keep them together exactly as they were designed. I now have a small collection of ready to wear pieces that are light and comfortable to wear.
Right now spends of $200 or more on Trollbeads qualify for a free Soft Wind of Change Orb worth $50 and the design fits the From the Heart Set well.
The promotion ends on the 31st though.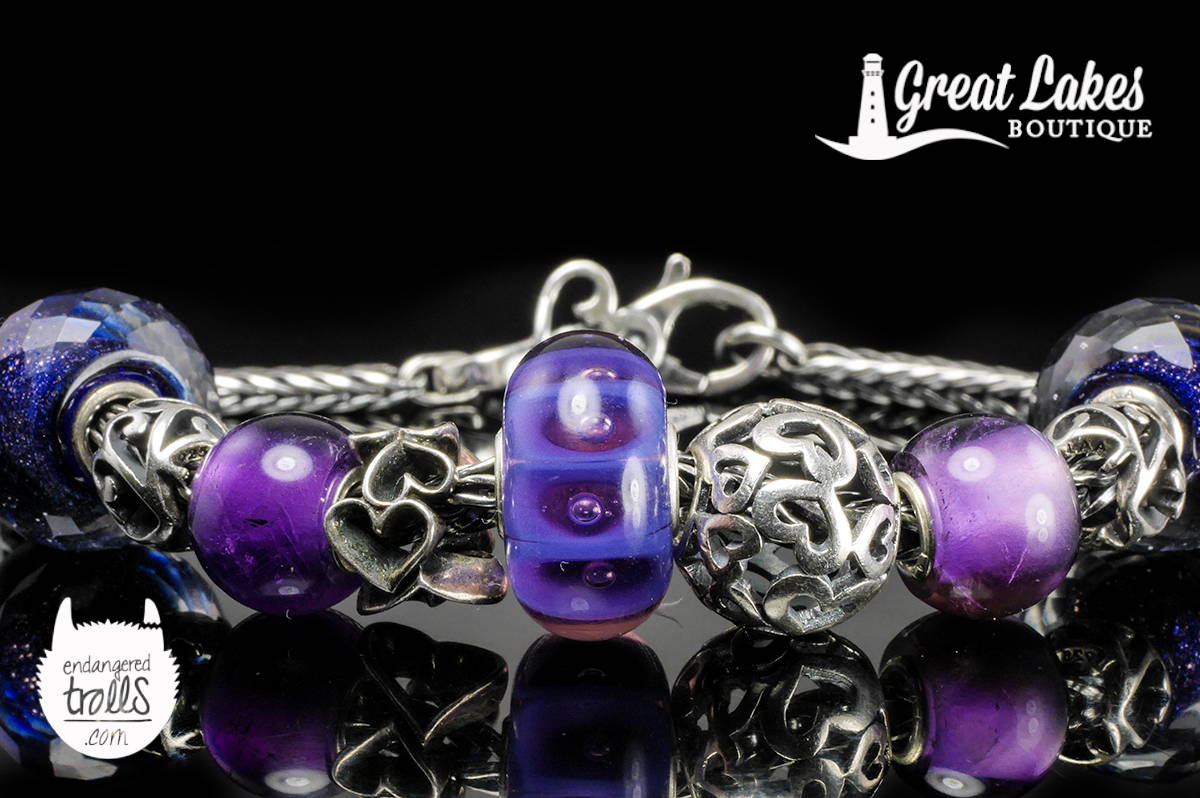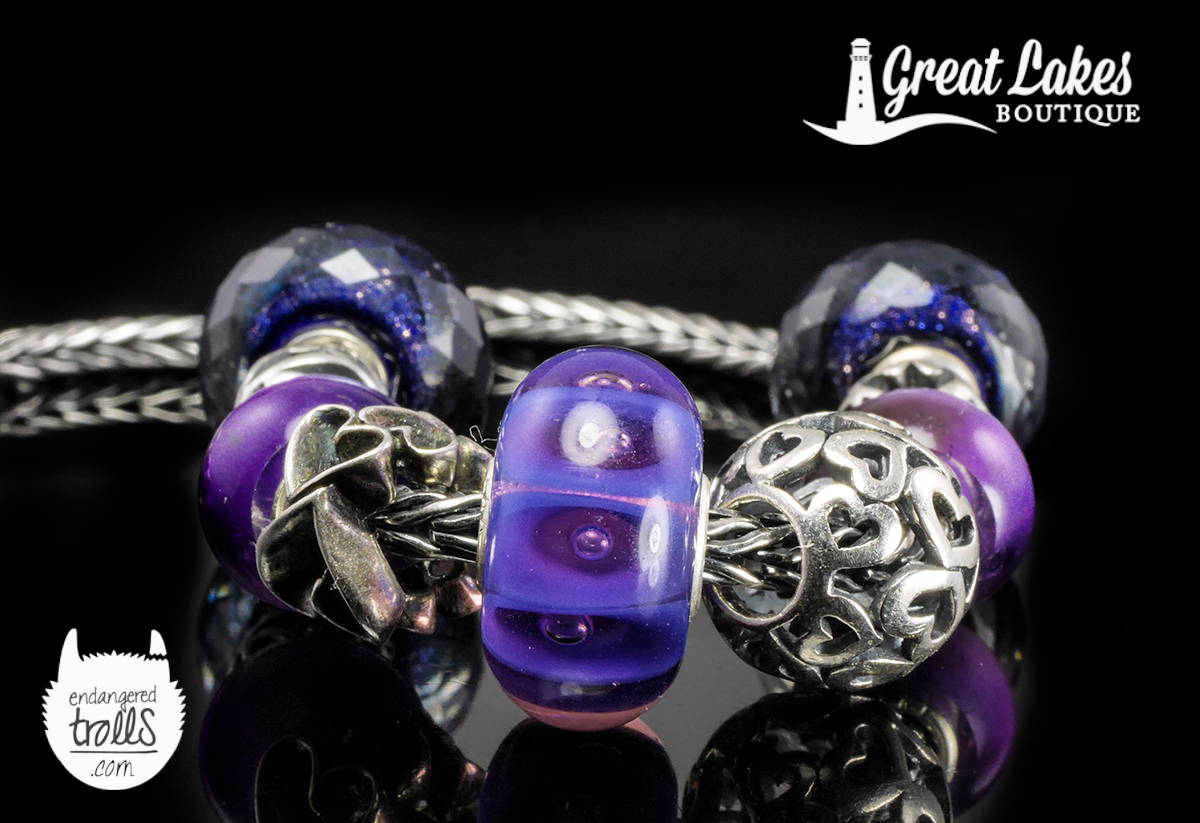 With the bracelet costing $120, it's worth making up the extra $80 to qualify for the promotion. That way you get a heavily discounted bracelet plus a free bead too.
This in mind I wanted to share some inspiration for how I've extended my bracelet a little, though it's still a mini combination as I much prefer that in order to keep it a little lighter.
I added two of the new Trollbeads Round Amethysts as I'm a huge fan of this new style of stone. The variation in the current stock is really good and you'll find examples ranging from very deep shades through to super pale. I particularly love the versions that have mixed coloring, like the brown or grey flashes you'll see in a couple of beads below.
I also added two of the limited edition Trollbeads Shimmer Royal, the 2017 Black Friday bead. This has always been such a customer favorite and it's a classic for the winter season. Do remember that it is a limited edition and though many of these are available for a long time, others such as Wishful Sky disappear quite suddenly. It works beautifully with From the Heart to bring a little sparkle for the upcoming holiday season.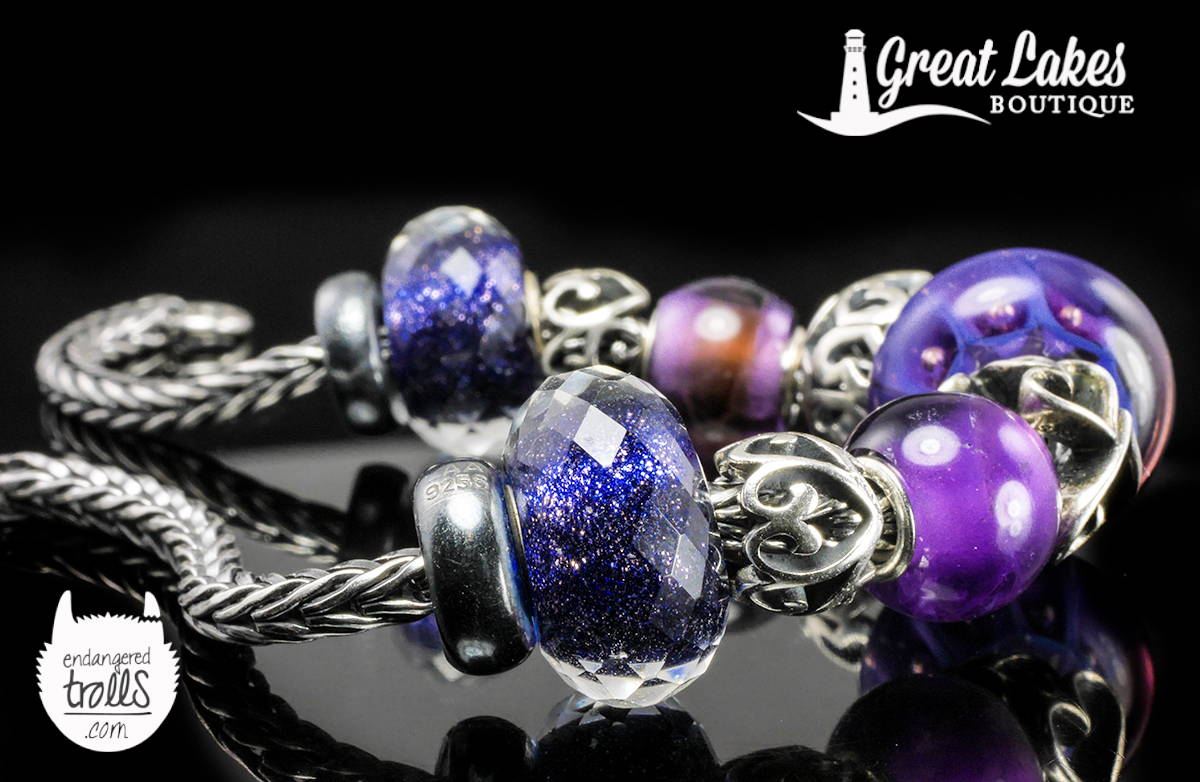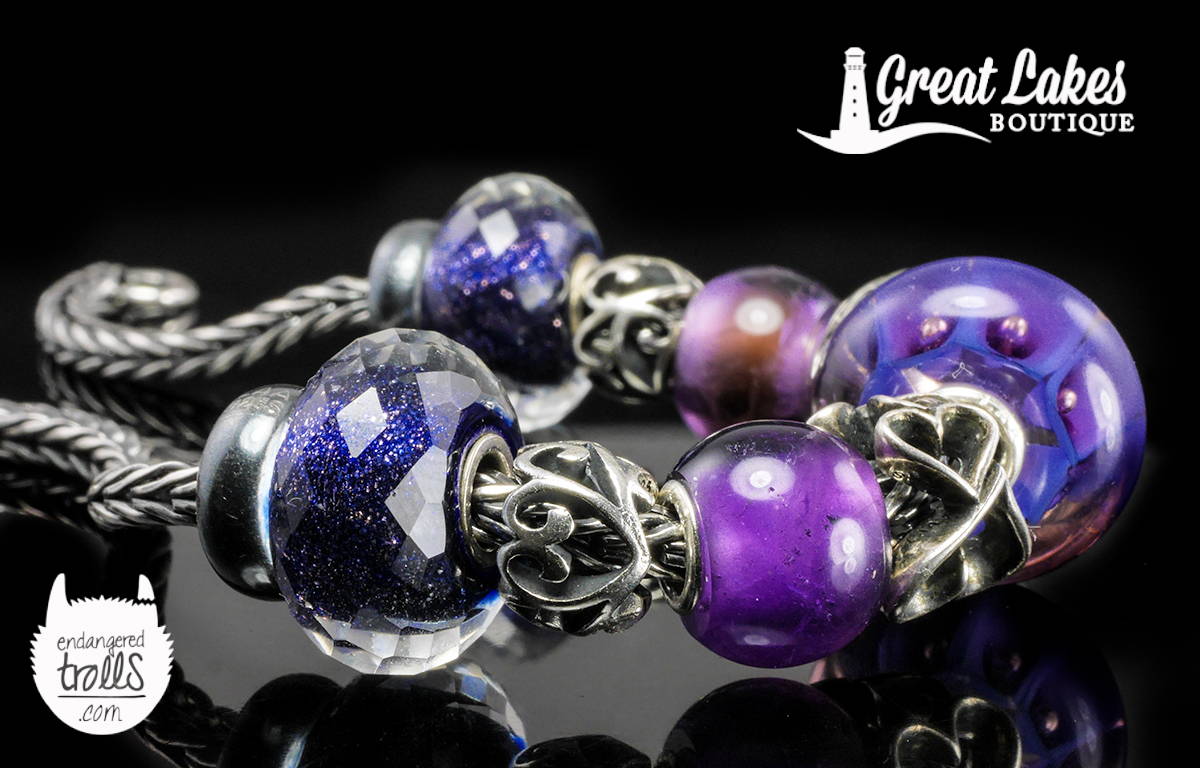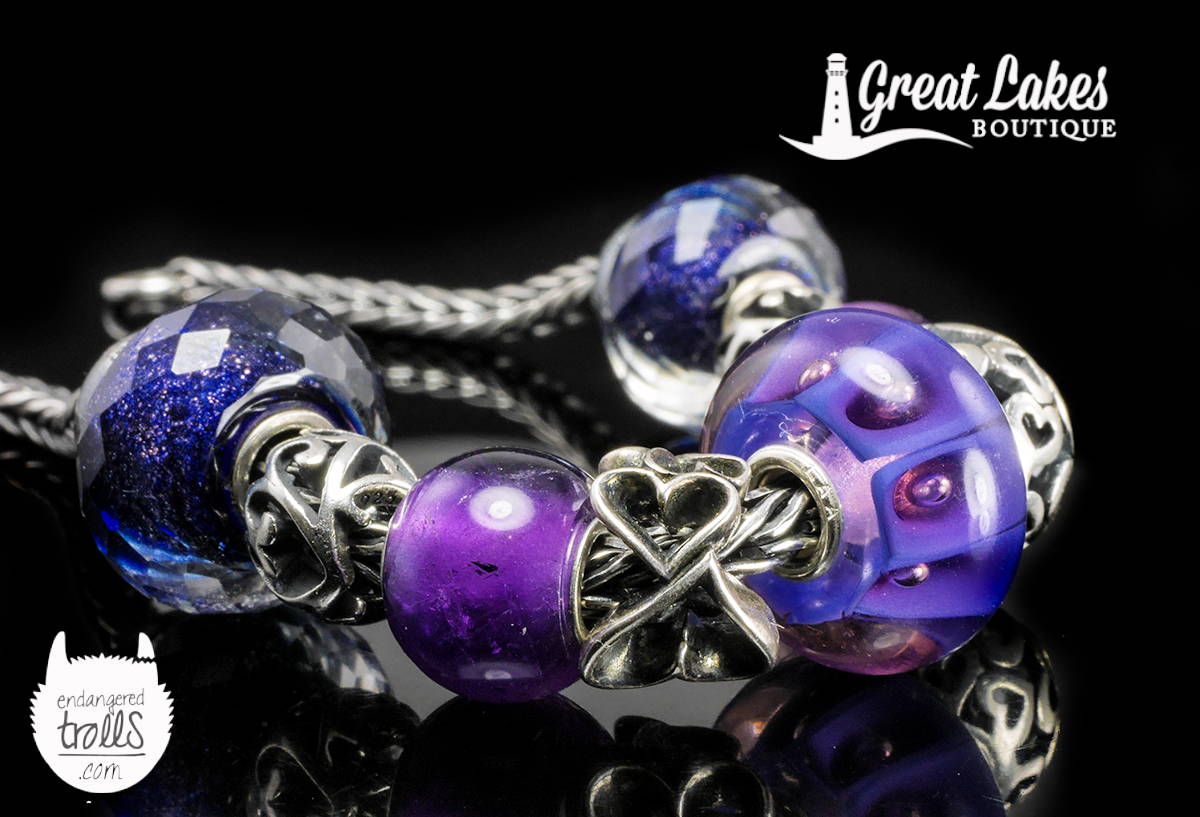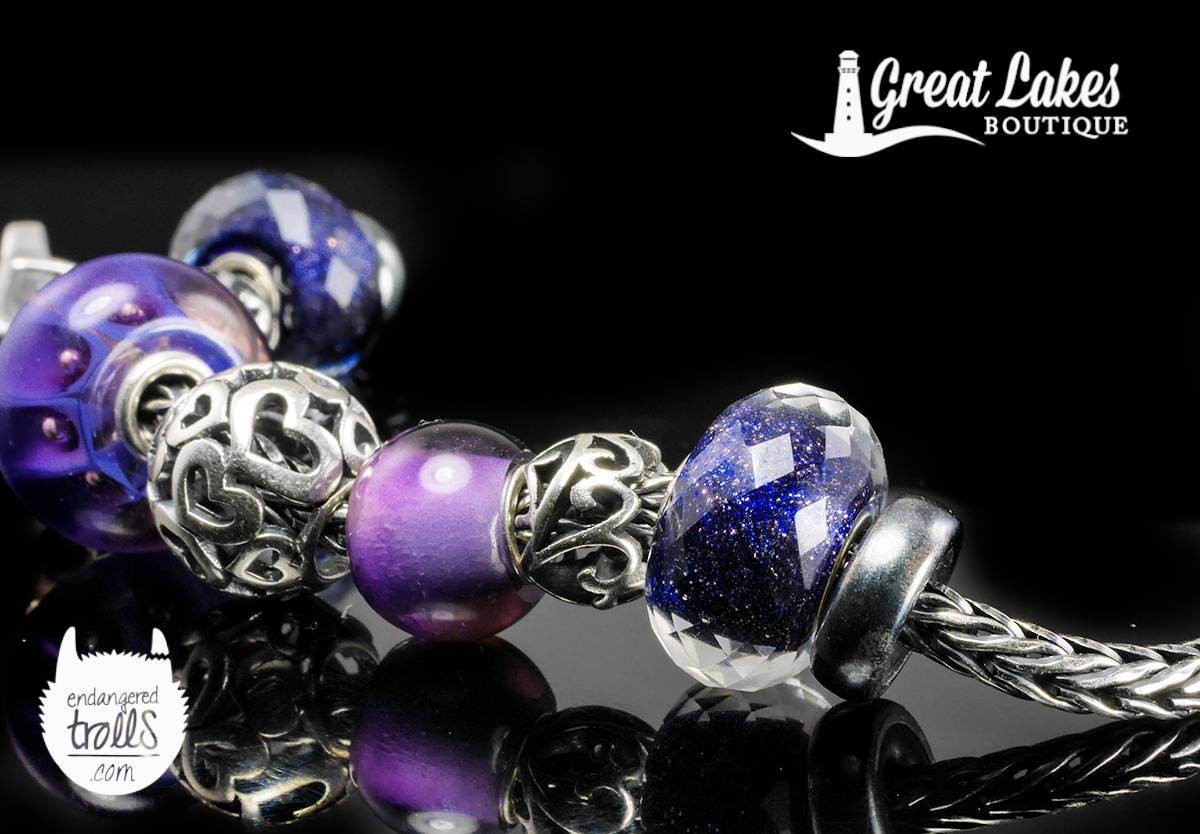 The Bella Fascini Open Hearts Ball is the final silver added as it's openwork design fits the bracelet well.
The small heart themed silver above is from the limited edition Vine of Dreams Bracelet.
For now you can still shop live images of the From the Heart Bracelet and these glass beads do vary.