This Trollbeads blog brings a little inspiration for the limited edition Trollbeads Golden Buds, part of the winter 2019 collection.
The glass in the Trollbeads Winter 2019 Collection was all limited edition so it's worth considering carefully if you want any of them for your jewelry box. Yesterday I shared a little inspiration here on the blog for a winter inspired bracelet and today is part two of that series. Most of the silver beads used here are the same as yesterday but I was really keen to incorporate the Trollbeads Golden Buds. To coincide with this article, we've just listed new stock too.
I really like this glass as a kind of late winter, pre-spring bracelet option. The reason for this being that green overlay. There's not a whole lot of green to be found in nature at this time of year and some of it is buried under fallen leaves.
This bead reminds me of those first spring shoots when you just begin to see the leaves peeking out from under the blanket of brown leaves.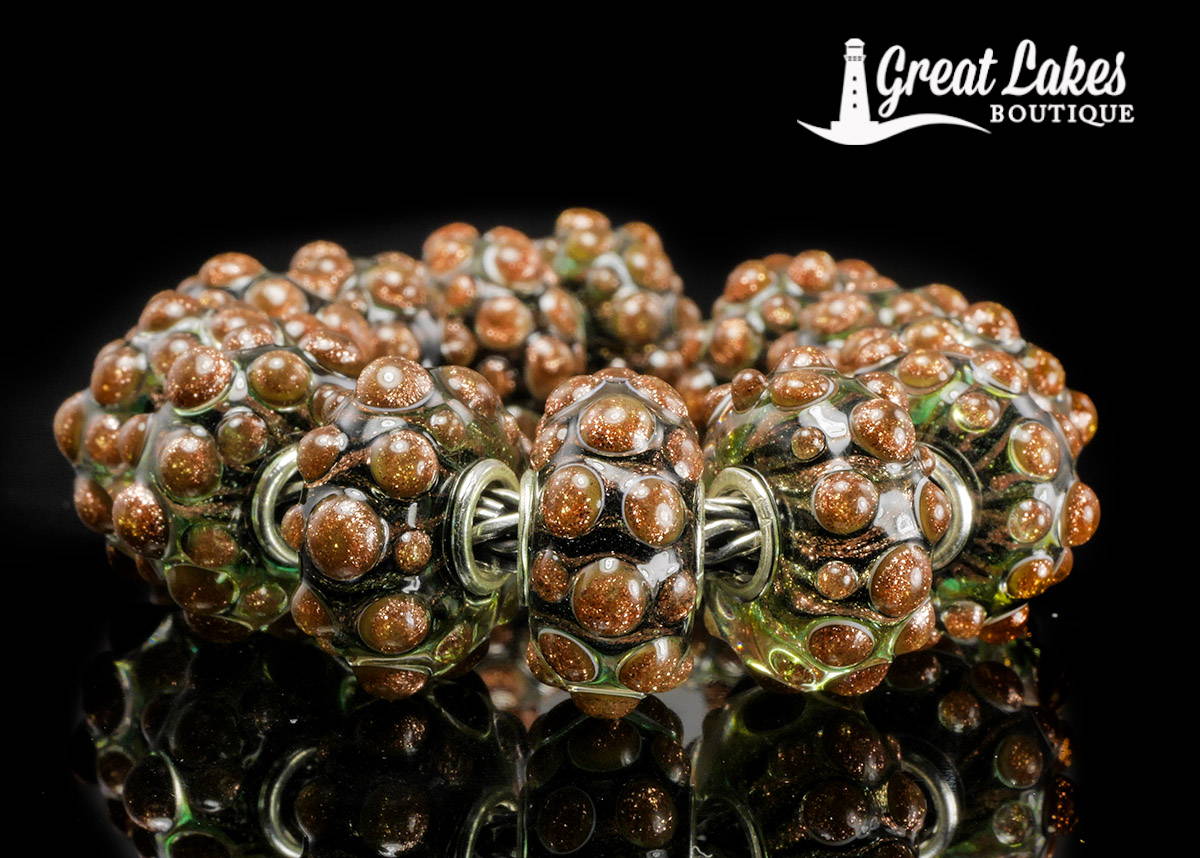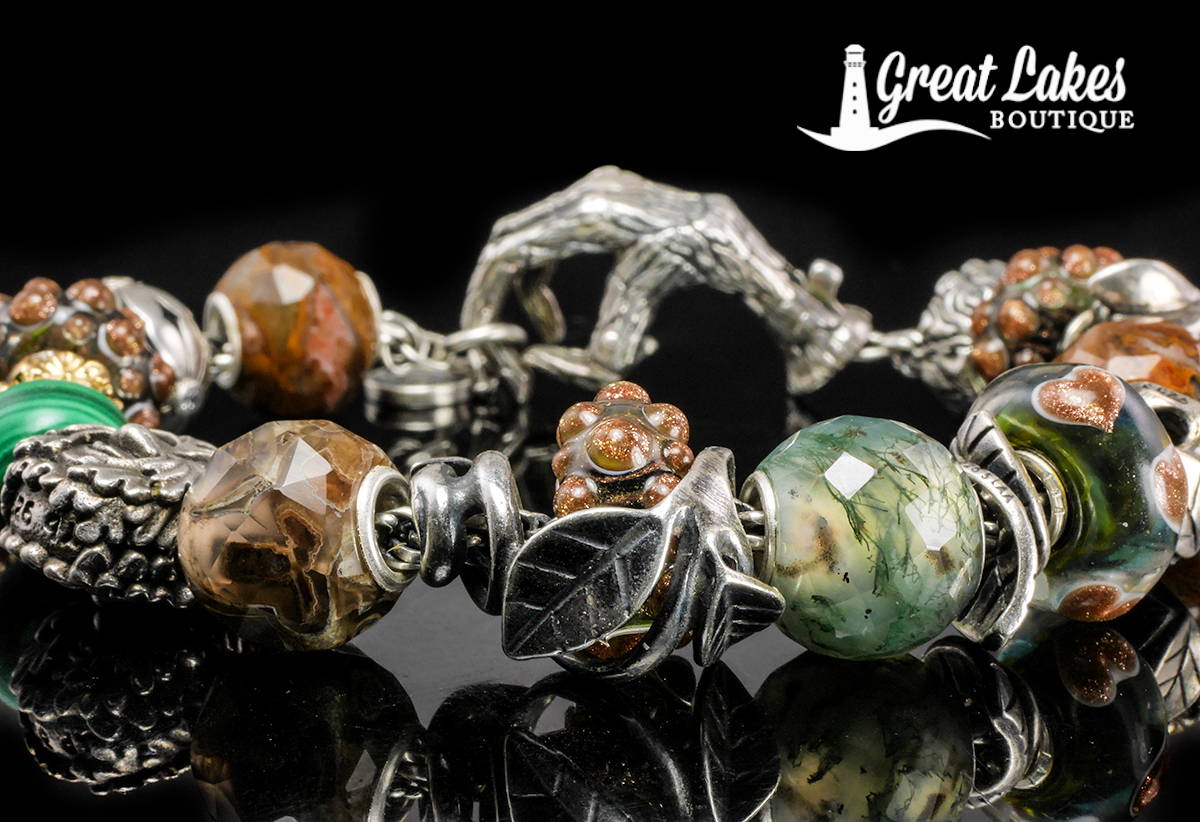 There are multiple Golden Buds on this bracelet, including as the focal bead. I've used the Trollbeads Framed by Nature around it and I do love this style of decorative silver and hope we see more in the future. You'll spot a few of The Palace of Amber Pseudomorph Agates and one of their Round Moss Agates too. Gemstones are a near constant for me.
I've included also the Trollbeads Hearts of Hope from winter. I'm not usually a huge fan of hearts but I love the color combination here.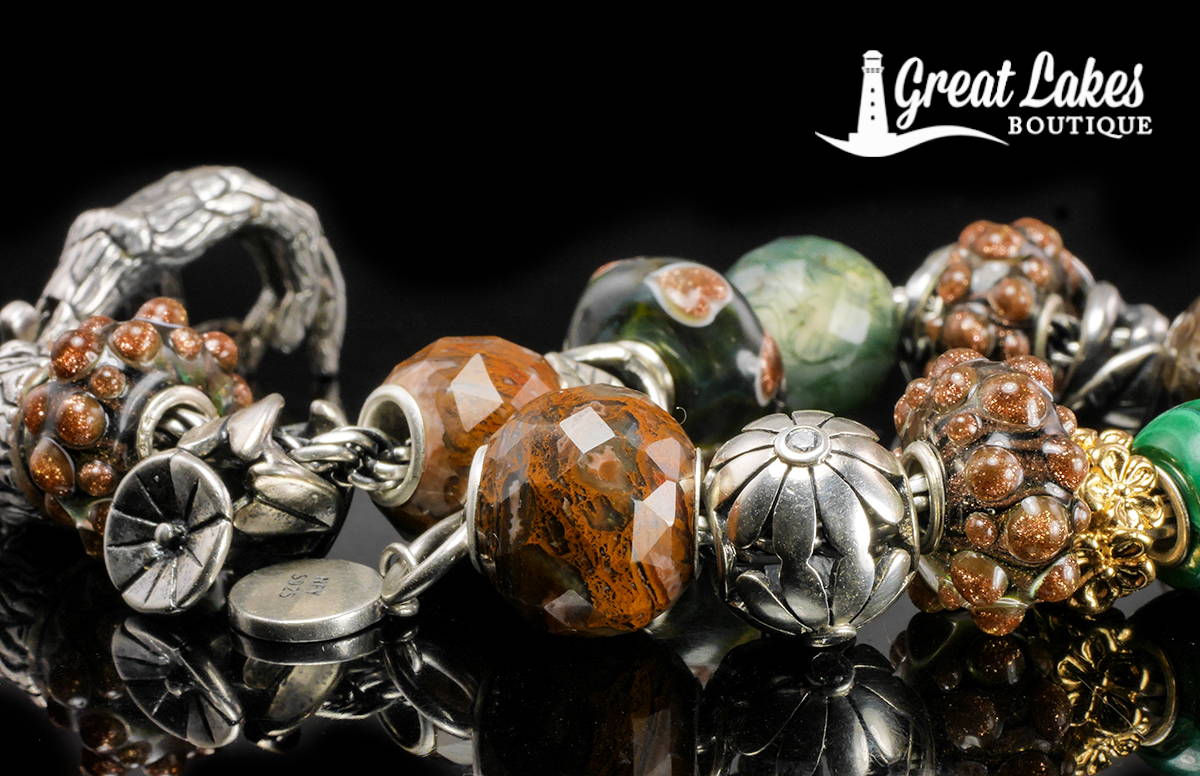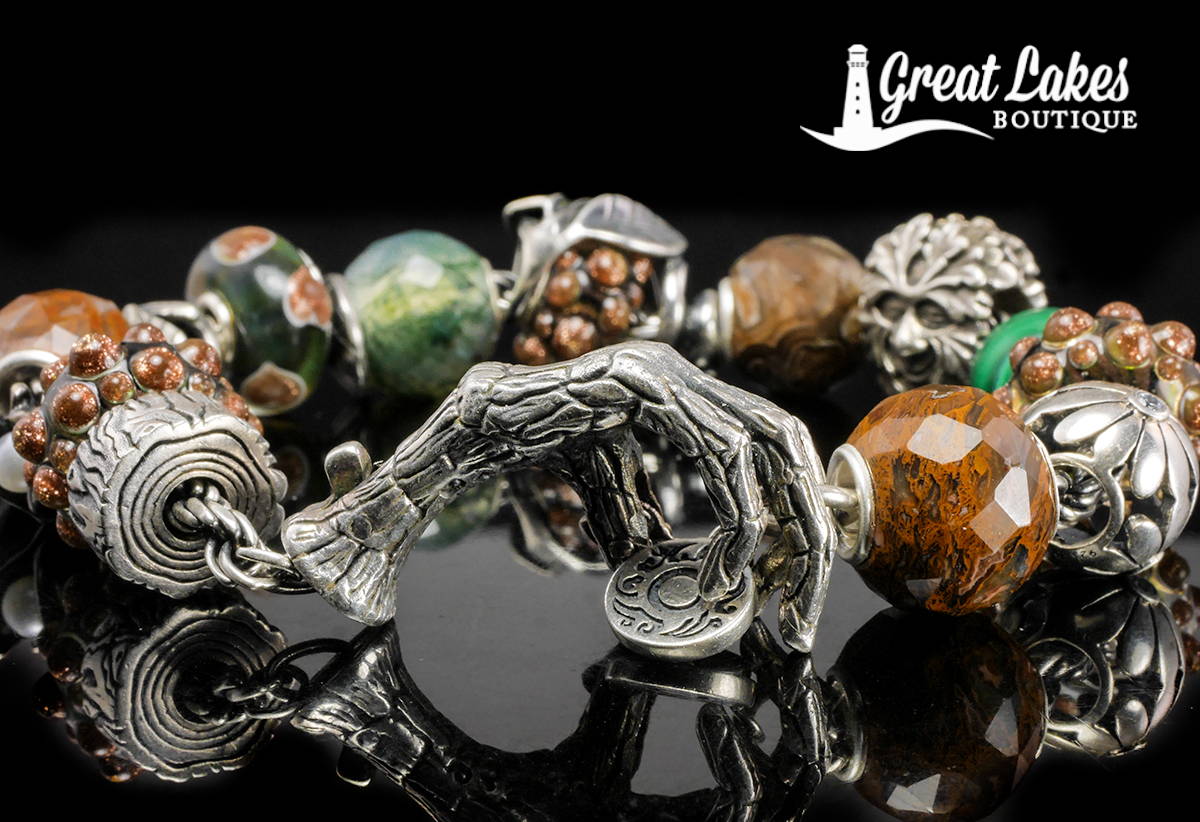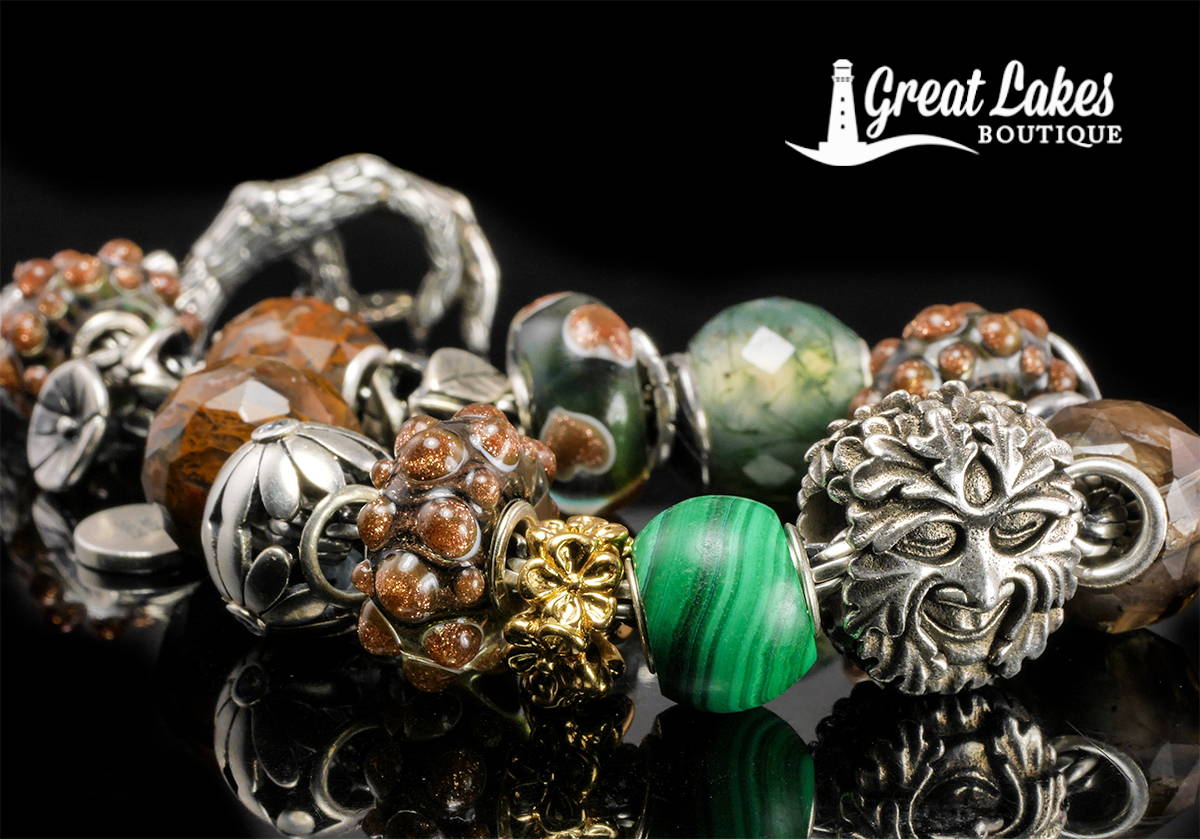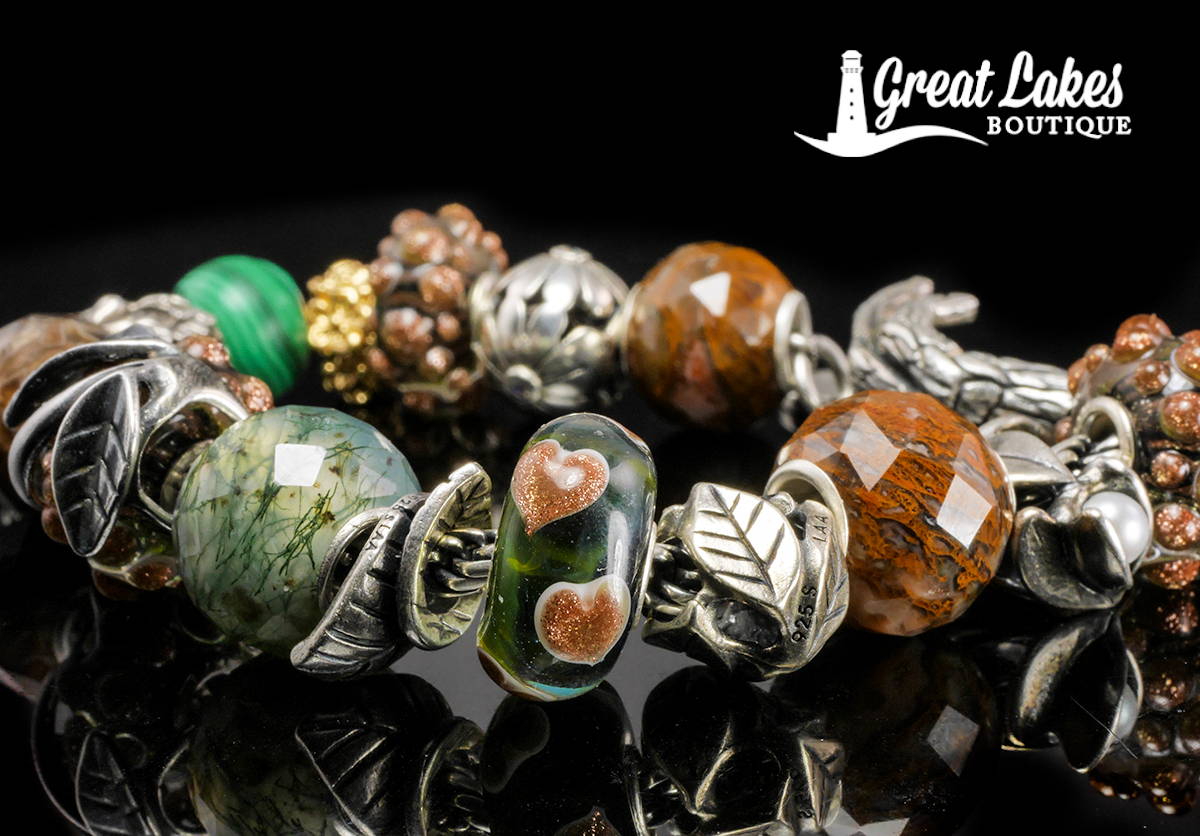 I also like the idea of Hearts of Hope as an alternative Valentine's bead for those who aren't really fans of pink. Beyond that there's also St Patrick's to consider as well.