This charm bracelet blog brings a little inspiration starring The Palace of Amber Round Pseudomorph Agates on a winter themed combination.
We've entered into that somewhat awkward time of year when it comes to making seasonal bracelets. Previews are brimming with new season colors but are we quite ready for pastels?
A new batch of The Palace of Amber Pseudomorph Agates has just arrived with us and this time they're in our exclusive round, faceted cut. We love this size and shape. They're around 11mm making them larger than the Trollbeads round gemstones but smaller than the traditional cut from The Palace of Amber. They're very neat to wear.
There's a lot of variation in these stones. Some are translucent or semi translucent. Others have the very characteristic wood grain effect this stone is known for.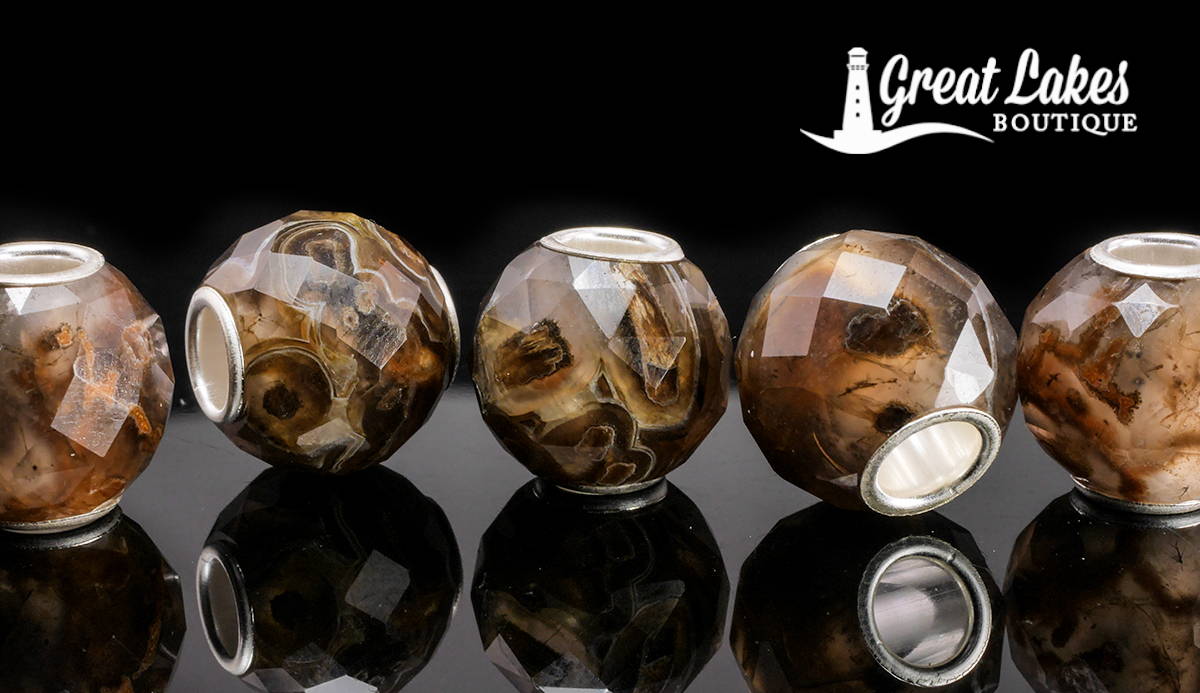 Yet another style are opaque with this lovely mix of russet and golden shades.
With such huge variety these are a lot of fun to choose from live images.
I wanted to create a very seasonal feeling bead. There's not a huge amount of color to be found in nature right now and the green that remains is often to be found under layers of brown. Still it won't be long until those first new shoots start to appear. The color on this bracelet comes solely from gemstones and specifically The Palace of Amber Pseudomorph Agates, moss agates and both red and green rutilated quartz.
The silvers are a mix of Trollbeads, Bella Fascini and The Palace of Amber.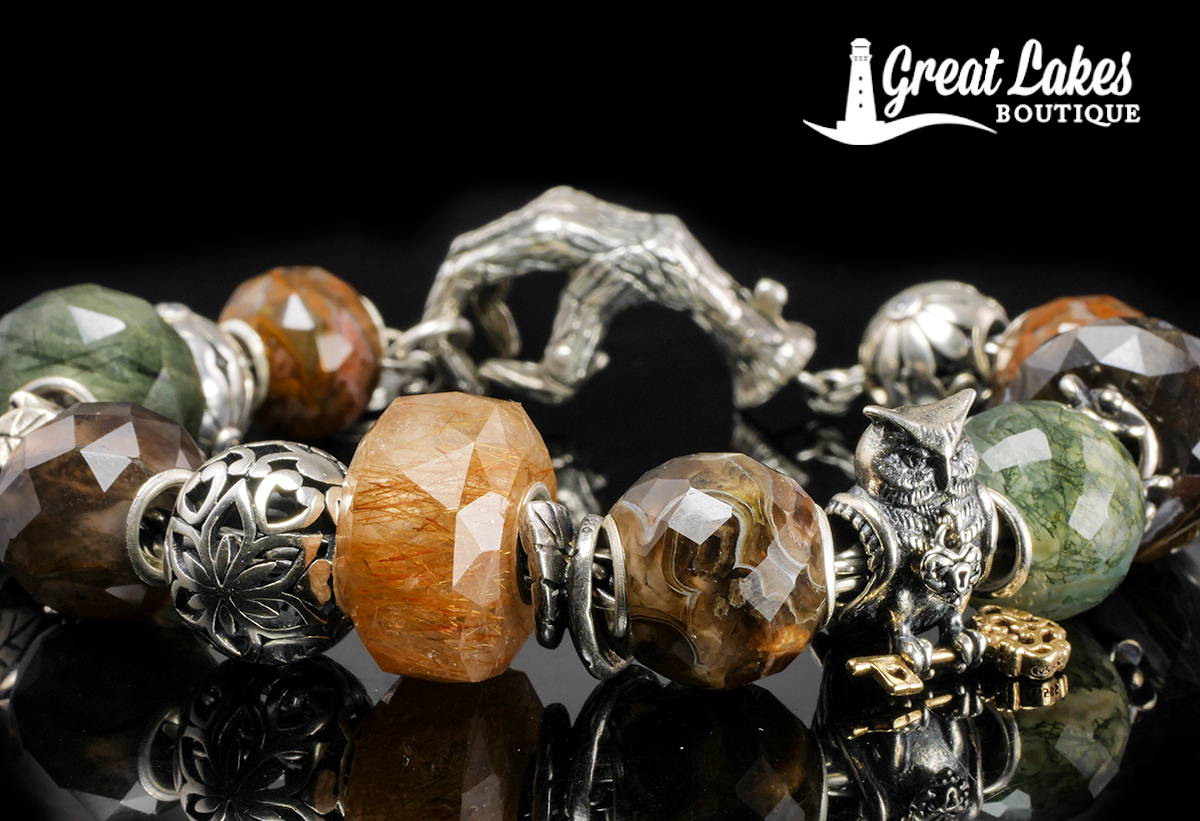 Meanwhile the Redbalifrog Tree Branch Lock has been a personal favorite since it's launch a few years ago now. Do keep in mind if you want to treat yourself to this lock, you'll need to size down one bracelet size. It's such a feature in it's own right though and is the perfect finishing touch to any nature inspired combination.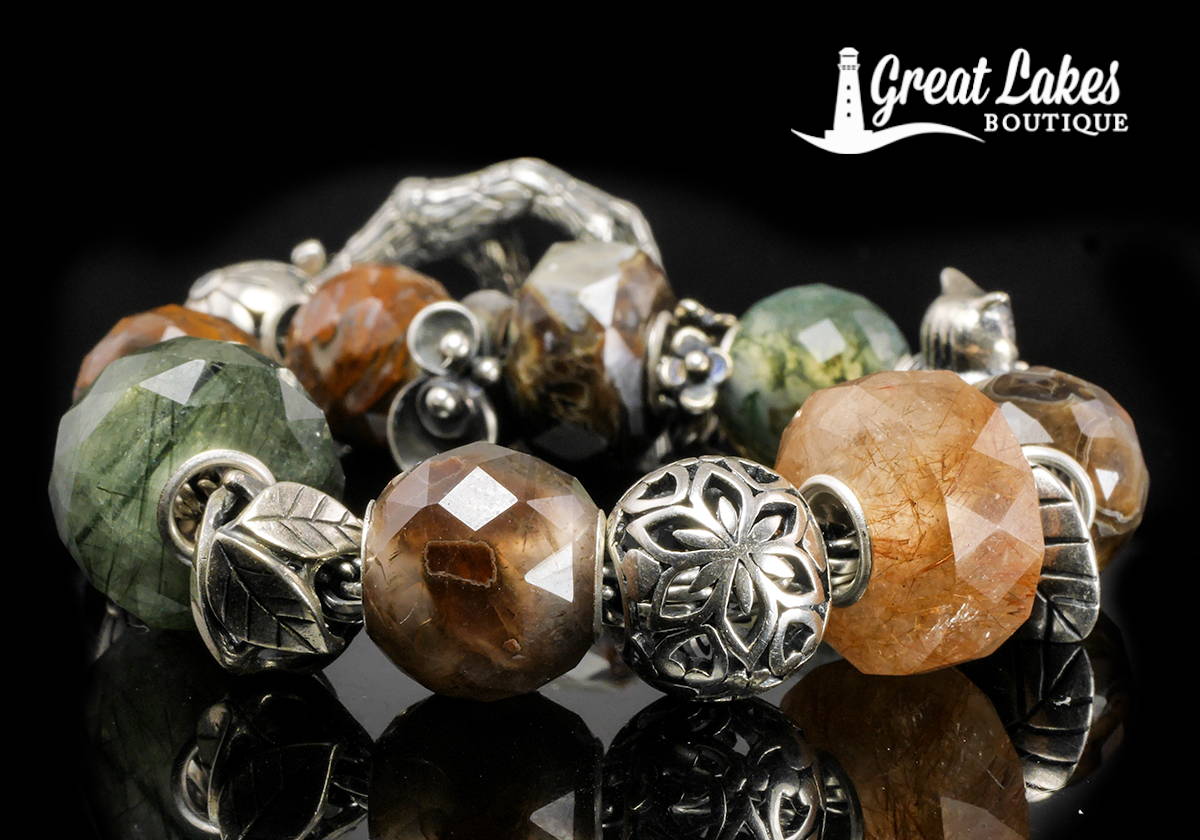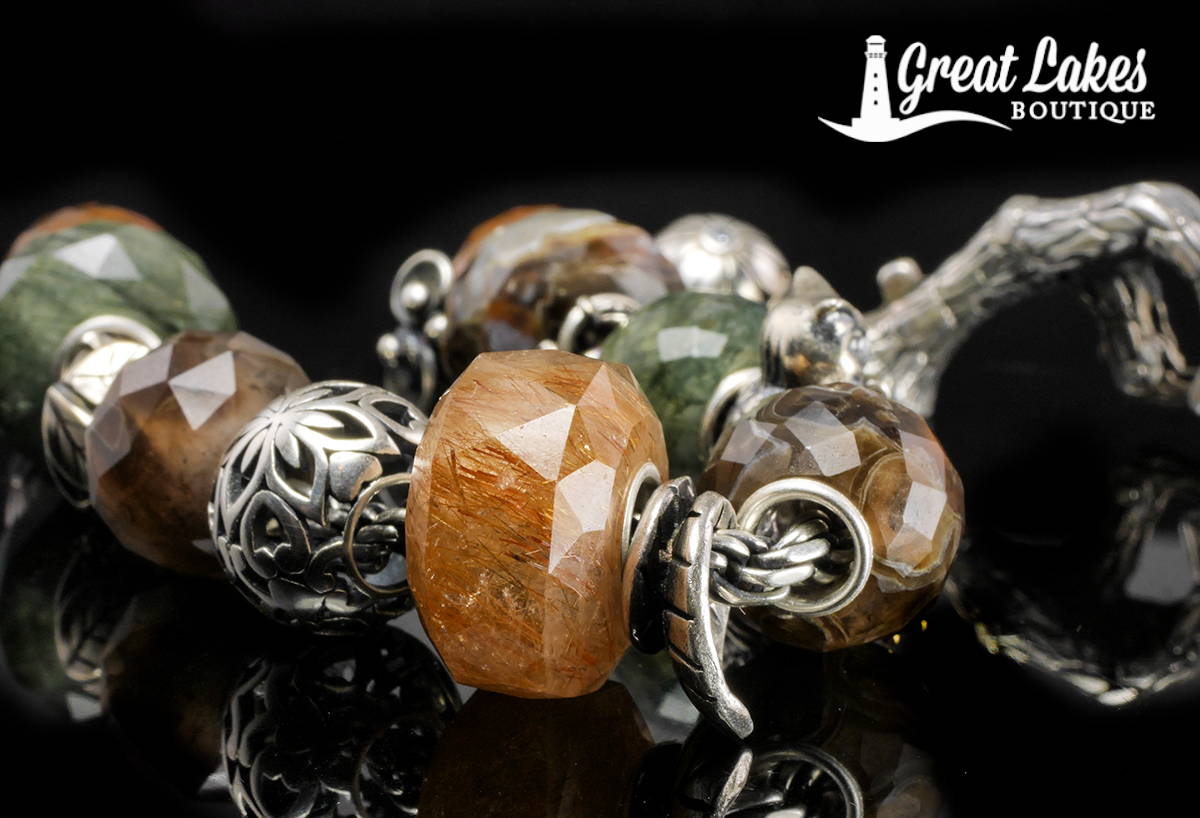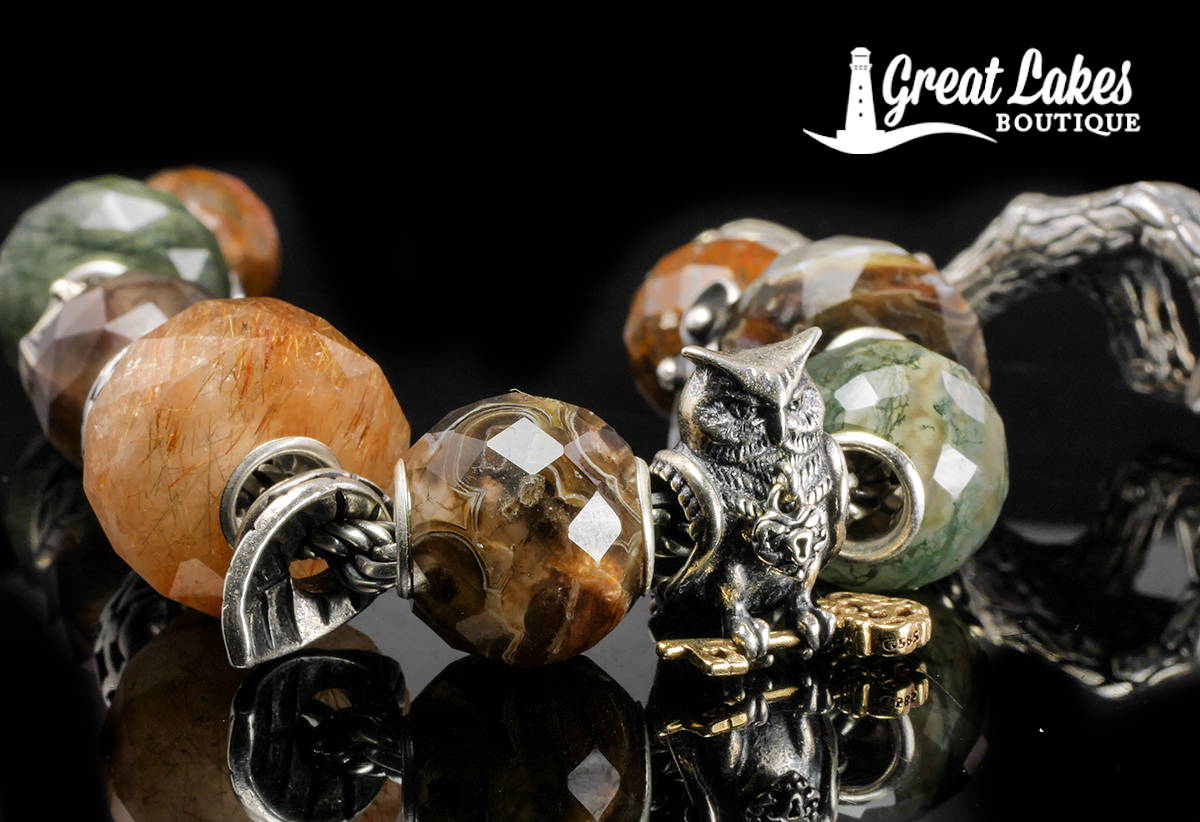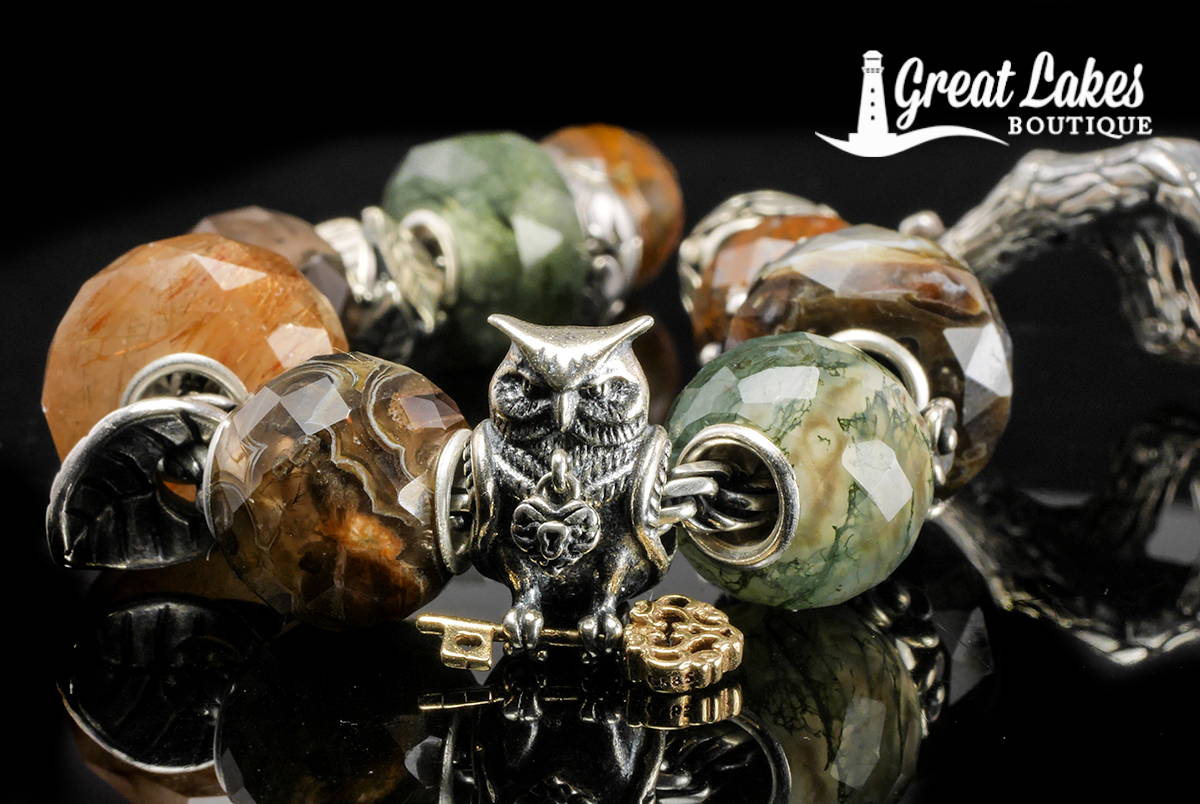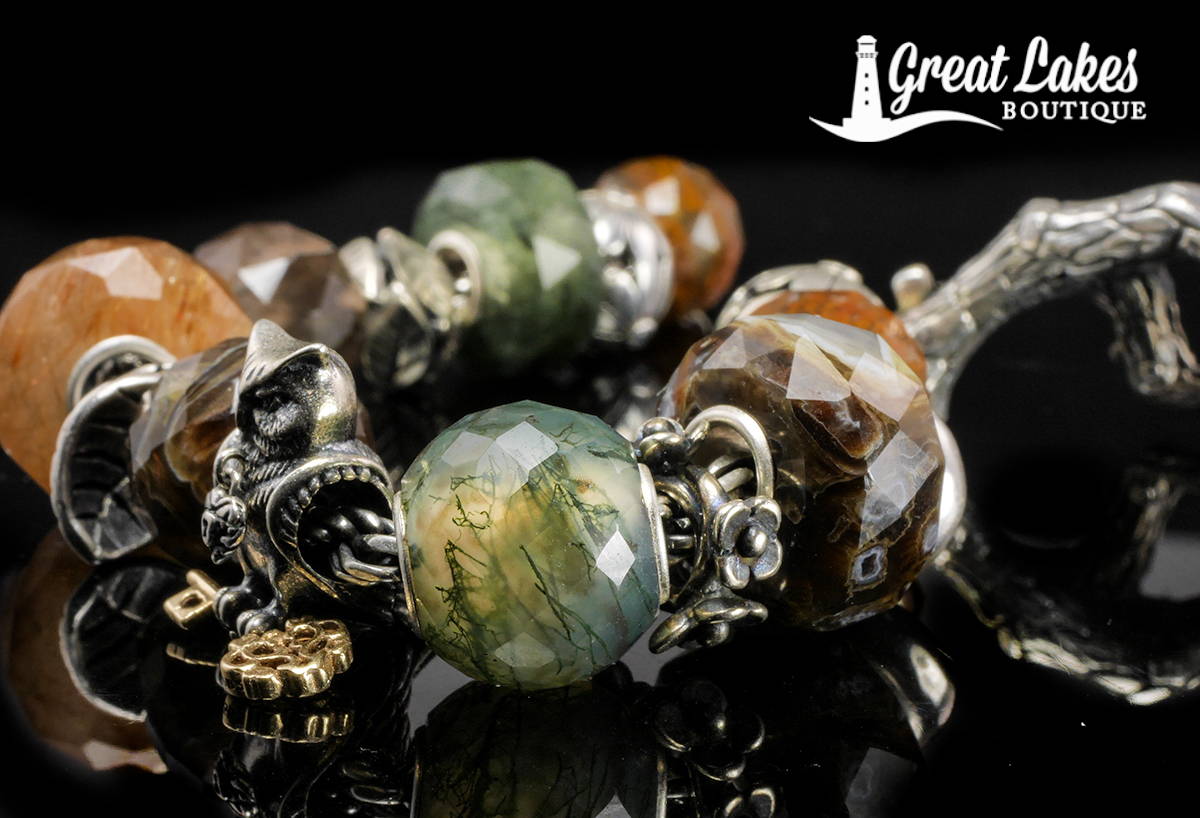 The silvers are all nature inspired but one notable inclusion is the Trollbeads Single Water Lily Spacer. Though used here as a decorative bead, I find it so ideal to represent those earliest shoots that begin to appear in the winter season.
The same can also be said for the Flower Wreath which I've found myself using so frequently since it's launch in the fall.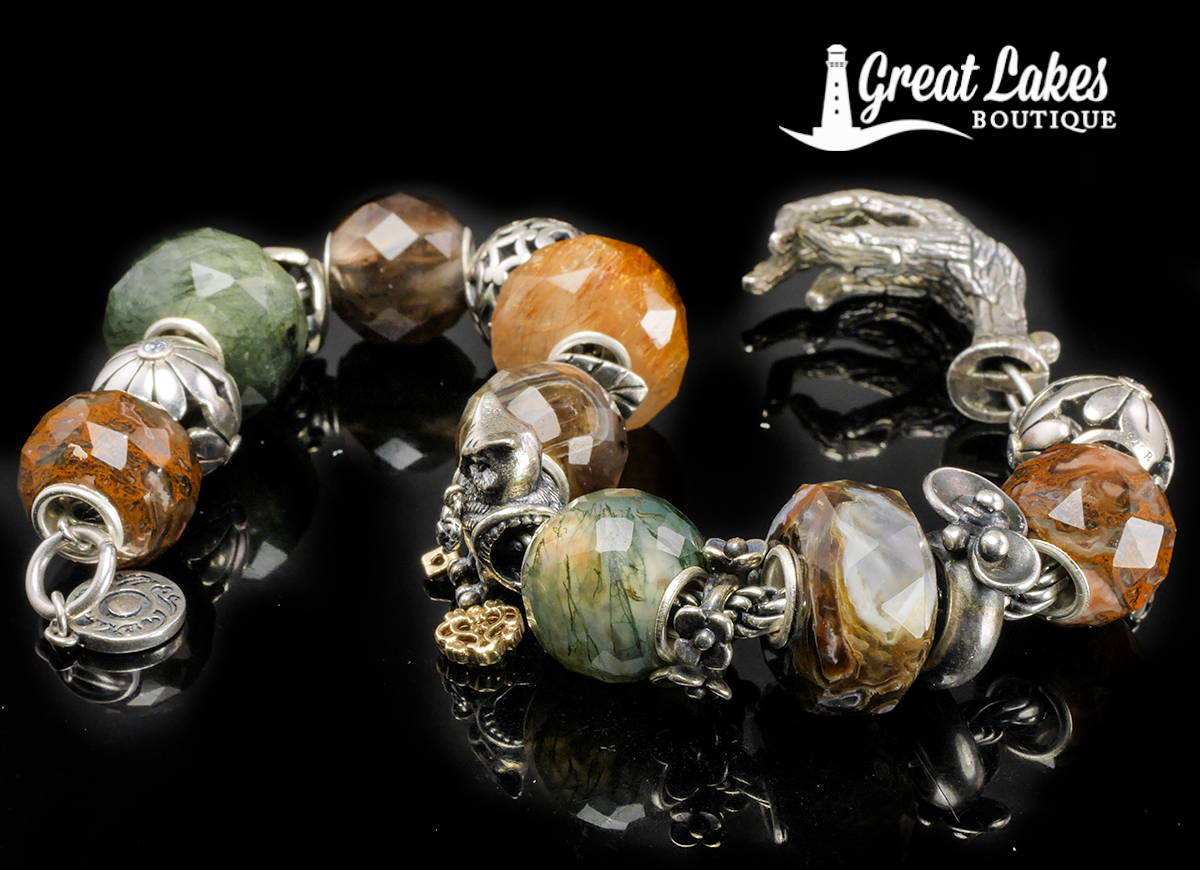 The combination is very earthy in it's vibe thanks to the stones. It also gives you a good idea of the size difference between the two different cuts from The Palace of Amber and I'll admit, the smaller versions are my favorite.