It's that time again! The time when we give you a free Trollbead and this Trollbeads blog has the full details for you.
For twenty four hours every month we give away a free Trollbead on certain spends. For July spends of $150 or more will qualify for the free, retired Trollbeads English Tea Party!
This bead is part of the now globally retired Trollbeads World Tour and of course it represented the UK.
The bead is themed around Alice in Wonderland, written by English author Lewis Caroll. More specifically it depicts the so iconic Mad Hatter's tea party. It's a quintessentially British bead with all the quirky fun of the Trollbeads brand.
Do remember that these promotions only run for twenty four hours (and we can't make any exceptions on this) so you need to be quick to qualify.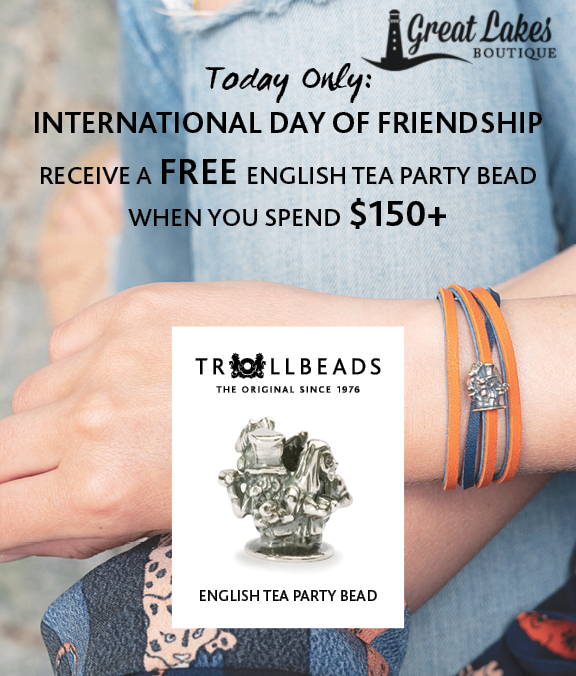 It's not the only Trollbeads promotion currently on offer either. Truly it's a great day to shop! Not only is there buy three get one free across nearly the entire range (summer 2019, spring 2019, Trollbeads Day and Flow of Love are excluded,) but you can enjoy buy two get one free on uniques.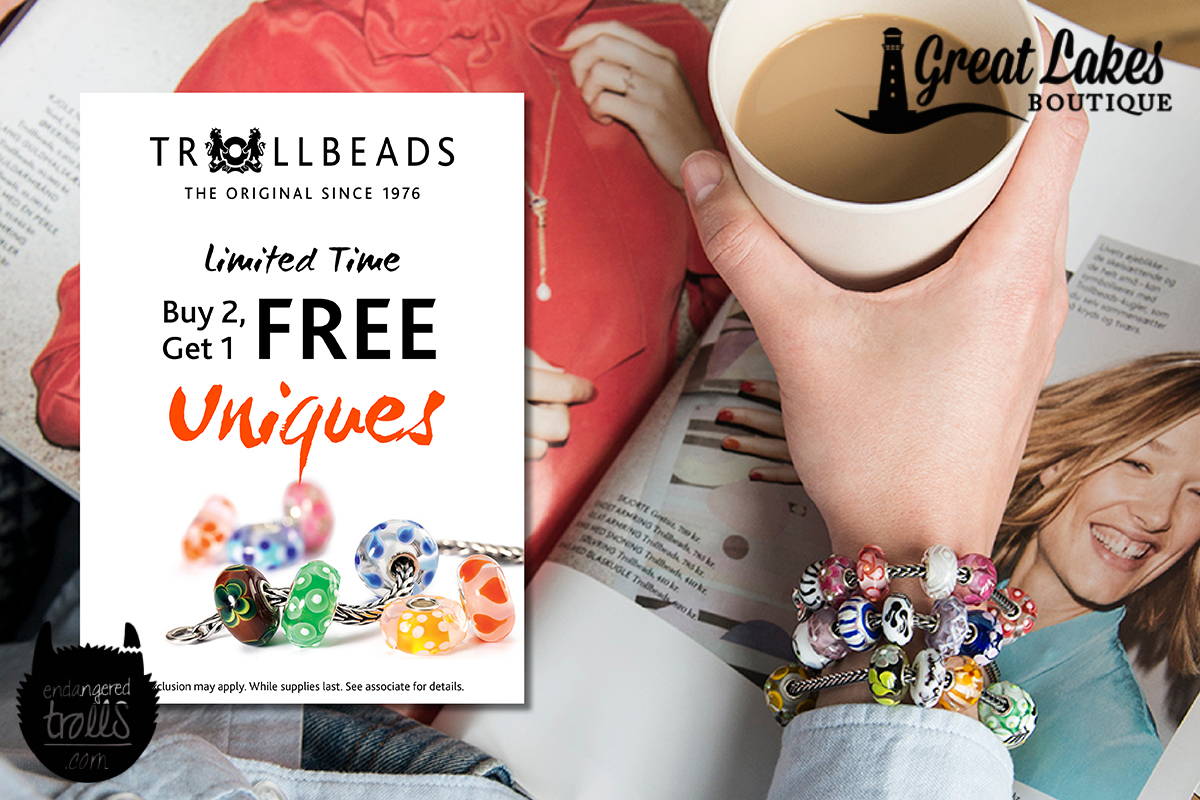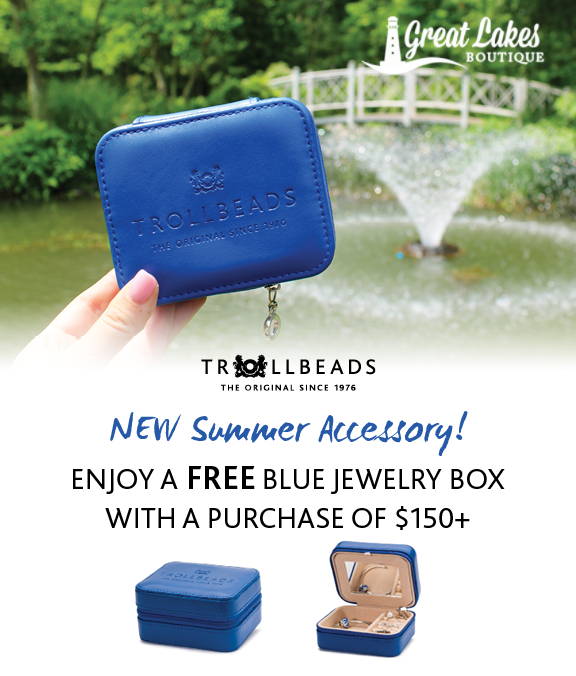 Oh yes, spends of $150 are also still qualifying for the free Trollbeads China Blue Jewelry Case too.
All of these offers can be combined on our website. The only caveat being the spend must be $150 or more after any free beads are deducted. If the free beads dip your order under $150 then they no longer qualify.
My recommendation? The Trollbeads Autumn 2019 is completely pre-occupying me right now. I love the fall season and I just can't wait to see what Trollbeads have planned. Take the opportunity to shop essentials like carriers and spacers.