We're celebrating Christmas in July at Great Lakes Boutique this weekend and there are some amazing promotions to be had. Undoubtedly one really exciting offer that many of you have been participating in is the buy three get one free on Bella Fascini. As this is a new line to GLB, it's perfectly timed to allow some of our customers to explore this brand a little.
One of the first things that struck me about Bella Fascini are the amazing holiday inspired designs. I've never been a huge fan of Christmas but nevertheless it is Christmas in July. Plus if we're doing Christmas in July, we may as well do a nightmare before.
Bella Fascini at Great Lakes Boutique
I've quickly acquired three favorite series within the Bella Fascini brand. The first are their moose and they'll feature again a little below.
The second are the pumpkins. There are three versions of these. The Bella Fascini Black Magic Jack Pumpkin is the dark variation with the amazing glitter. The Jackie-O Orange Pumpkin is the most traditional of course. Third is the Purple Jewel Pumpkin.
Mix them with the CZ beads or the enamel spacers for some amazing colors.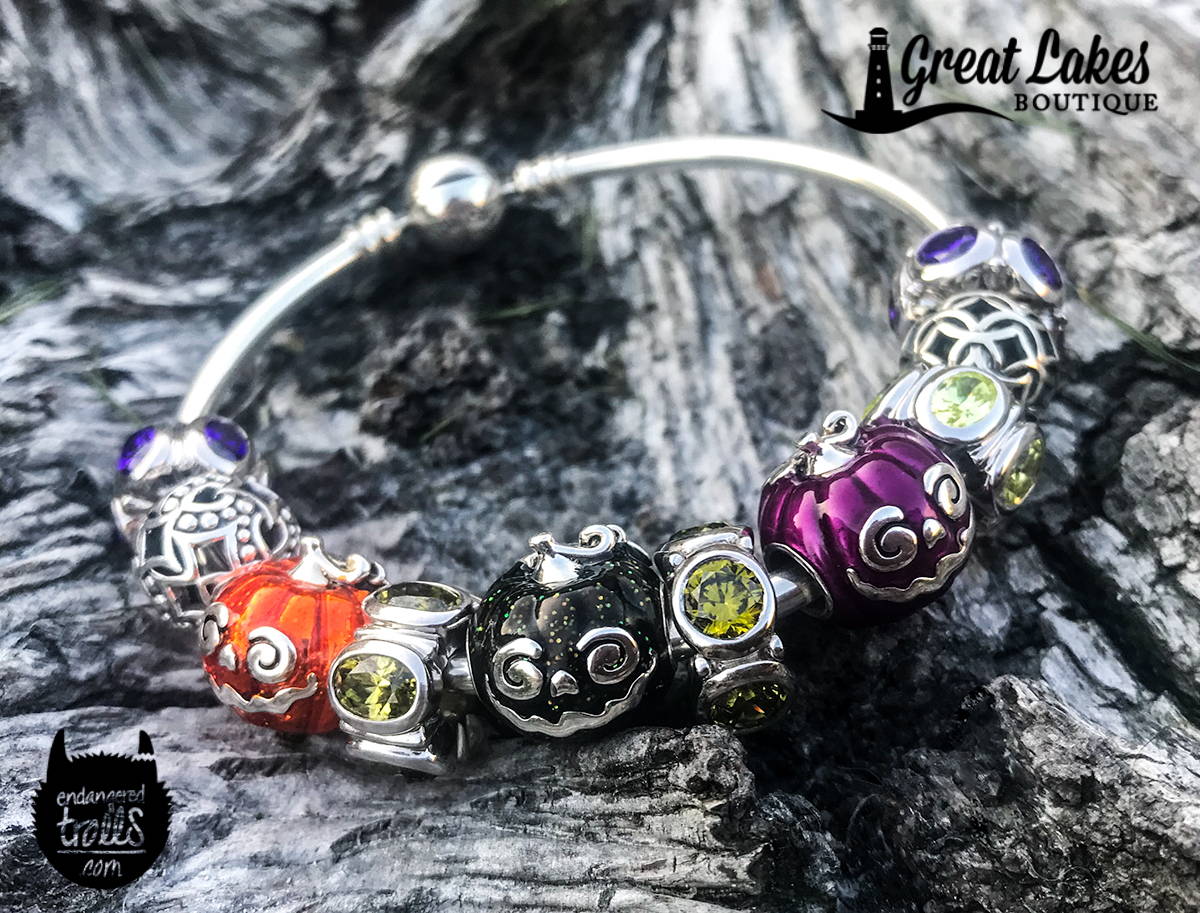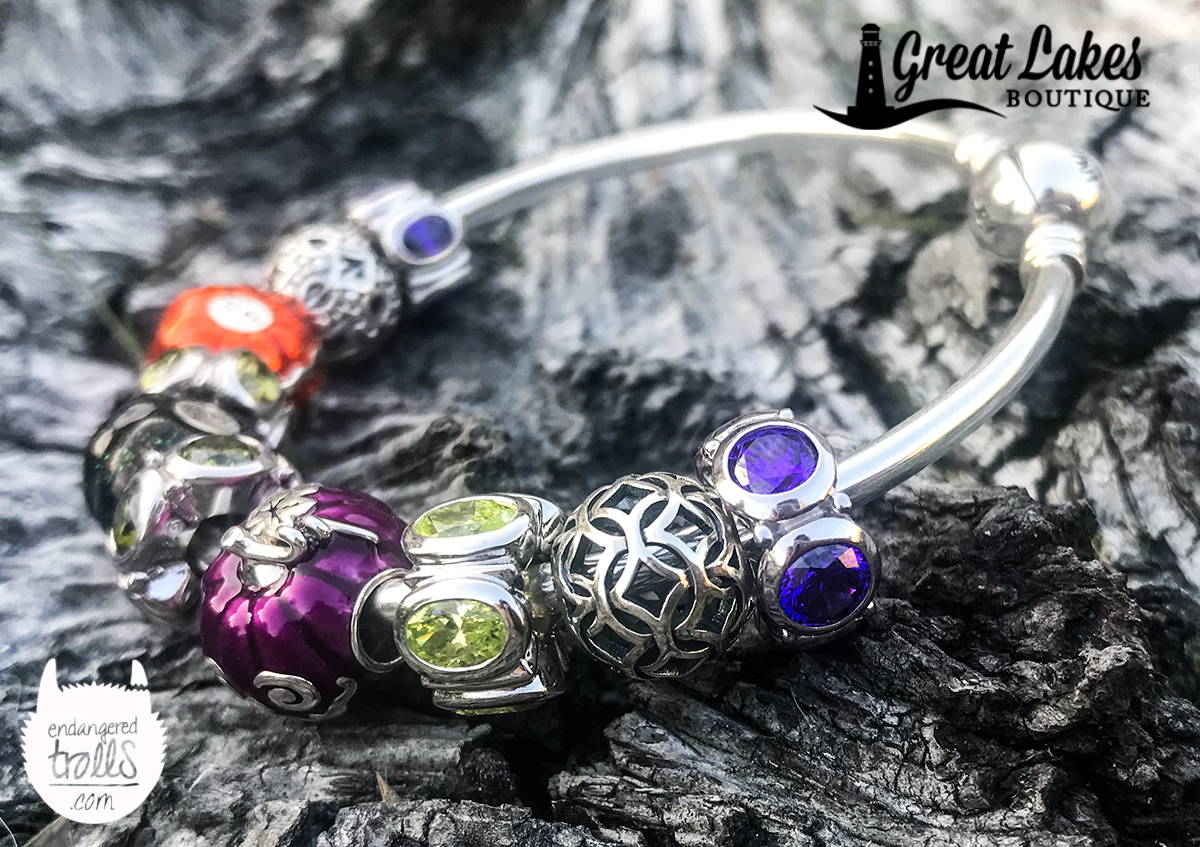 The final set I'm really keen on are the olivine shade of the CZs.
For anyone who remembers the old Pandora Olive Green Faceted Murano, this is almost identical in shade. Unfortunately Pandora retired that color extremely quickly which was a shade as it was central to a forest themed collection they released one fall.
I'm now desperately wanting enough of the Oval CZ Olivine to make a full bracelet for fall.
The two abstract spherical designs are the Bella Fascini Diamond Weaveand Moroccan Ball.
I've always love the versatility of spherical beads and designs like this are just so useful for your collection.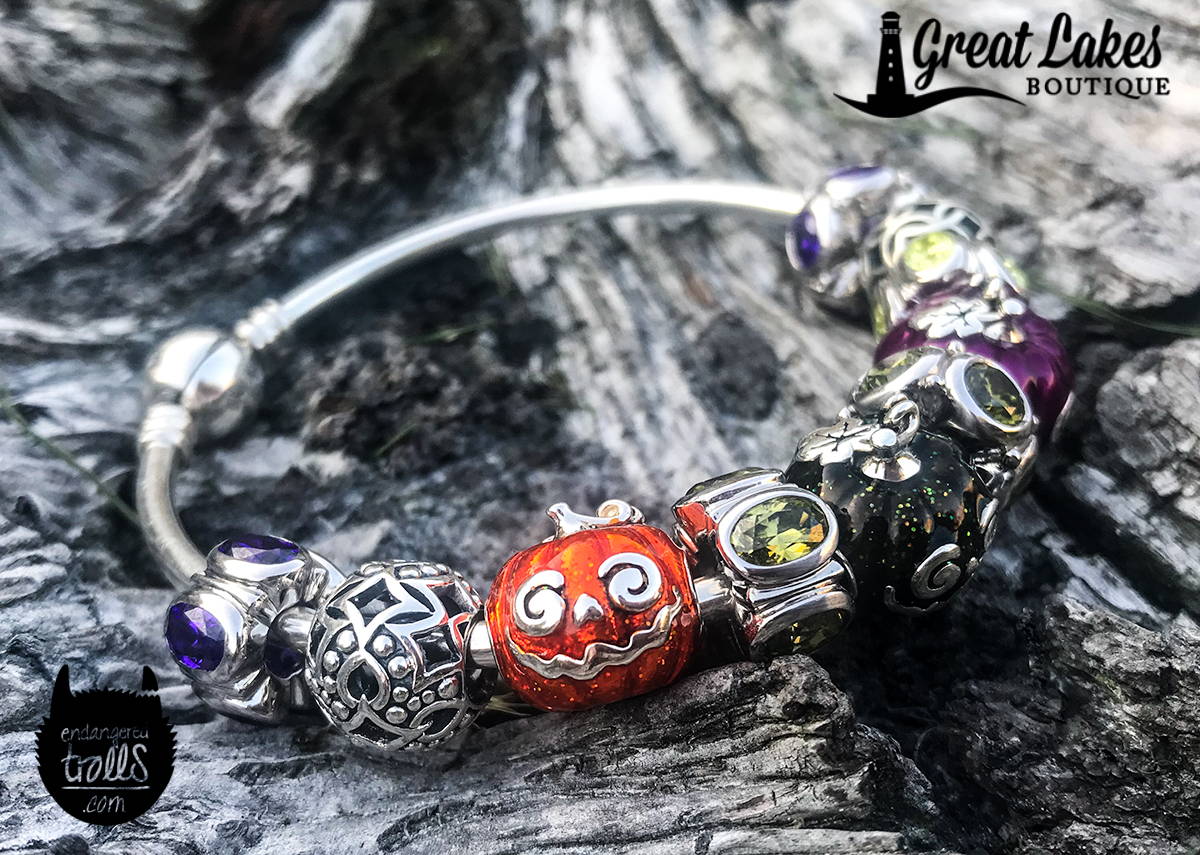 Ohhhh the moose. These moose kind of epitomize how I feel about Christmas. He's trying! He's got the lights up and they're in a knot and one is looking a bit droopy and sad. These little guys are so so cute. If you've yet to treat yourself, do please #adoptamoose. The new Bella Fascini Summer Moose is perfect for the season if you want to avoid anything festive. My plan is for a fall forest themed bracelet with the moose and olivine CZs. I'd love a gold accented moose too!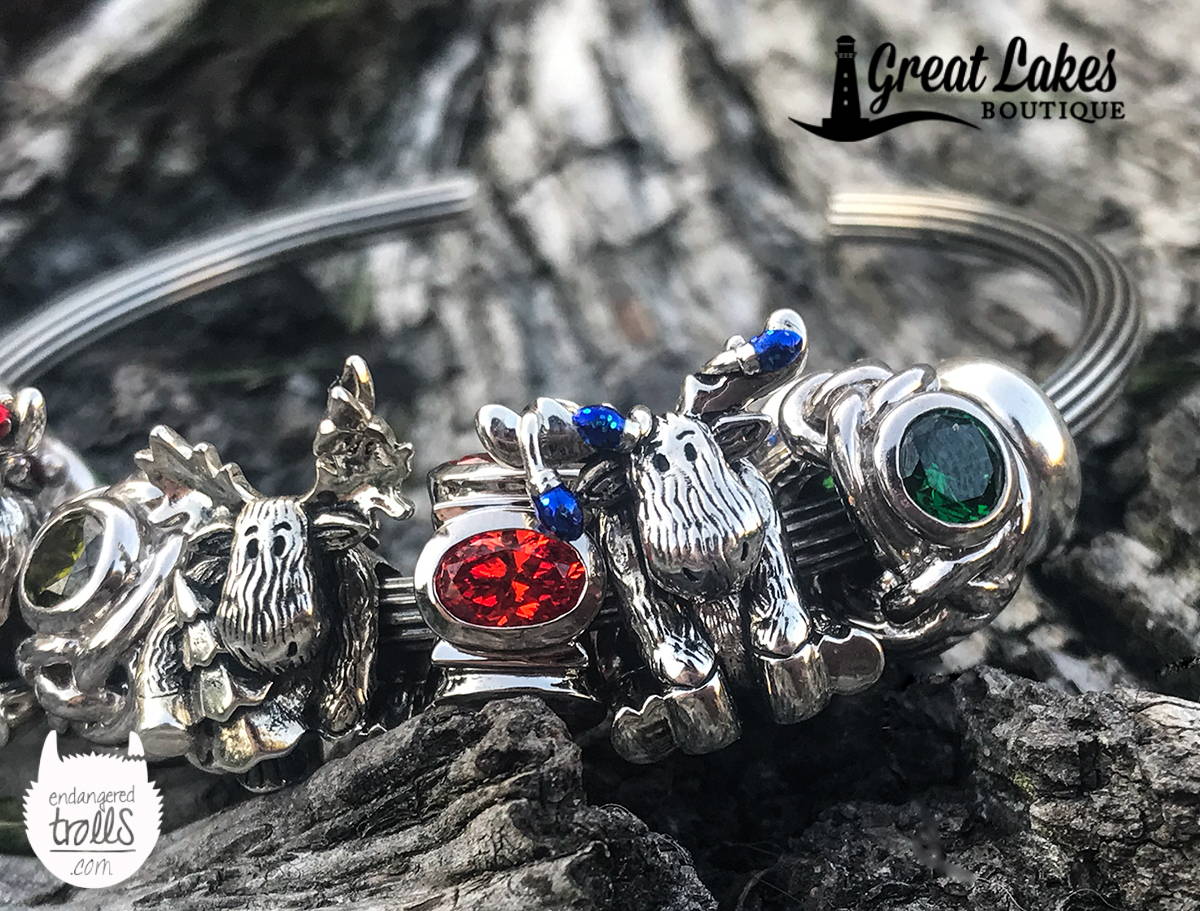 I'm thoroughly enjoying Bella Fascini. These holiday designs are just cheerful.
I have to admit I expected the brand to have very small charms but actually they're a great size and feel so heavy in the hand. I'm also really liking the Bella Fascini Round Bangle Bracelet. Even just for those of you who like the stacked look sans charms, these are a great option with a sleek, contemporary vibe.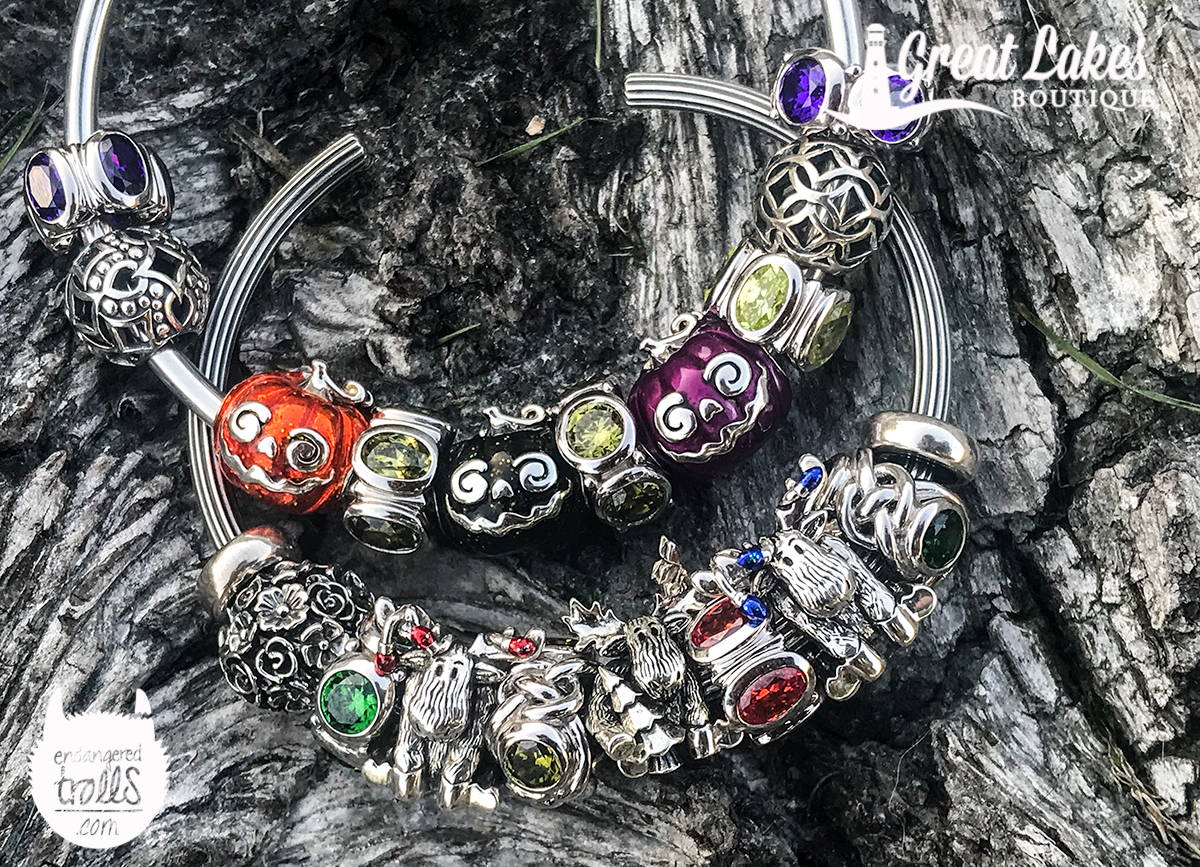 You have until tomorrow night to shop the Bella Fascini buy three get one free promotion. No promotional code is needed and the website will deduct the cost of the cheapest charm for you. It's a really nice opportunity just to take a look at this line and decide if it's something for you.
I'll be busy working on this forest idea I have.