This Trollbeads blog shares a little bit of inspiration for styling the Trollbeads Sophistication, event bead 2020.
Bead Bash on the Lake Spring 2020 has just come to an end and here at GLB we finally had the opportunity to play with the Trollbeads Sophistication a little. Last year Trollbeads took the decision to stop individual store event beads and offer one, global design. The beads should only be available to those physically attending an event but due to the ongoing social distancing protocol, there has been an unprecedented opportunity to shop them online during events. This has also meant those who are so far from stores have the chance to acquire the 2020 bead. Did I mention it's beautiful? It is!
We're collectors ourselves here at GLB so of course we get excited to see these new beads too and it was our first glimpse of Sophistication. It's an aptly named bead with a very elegant color scheme.
They do vary and actually this works in the bead's favor. Some have more green, some have less. Some even have green that sits just a little towards more of a teal shade.
Some have paler, brighter glitter, others very dark.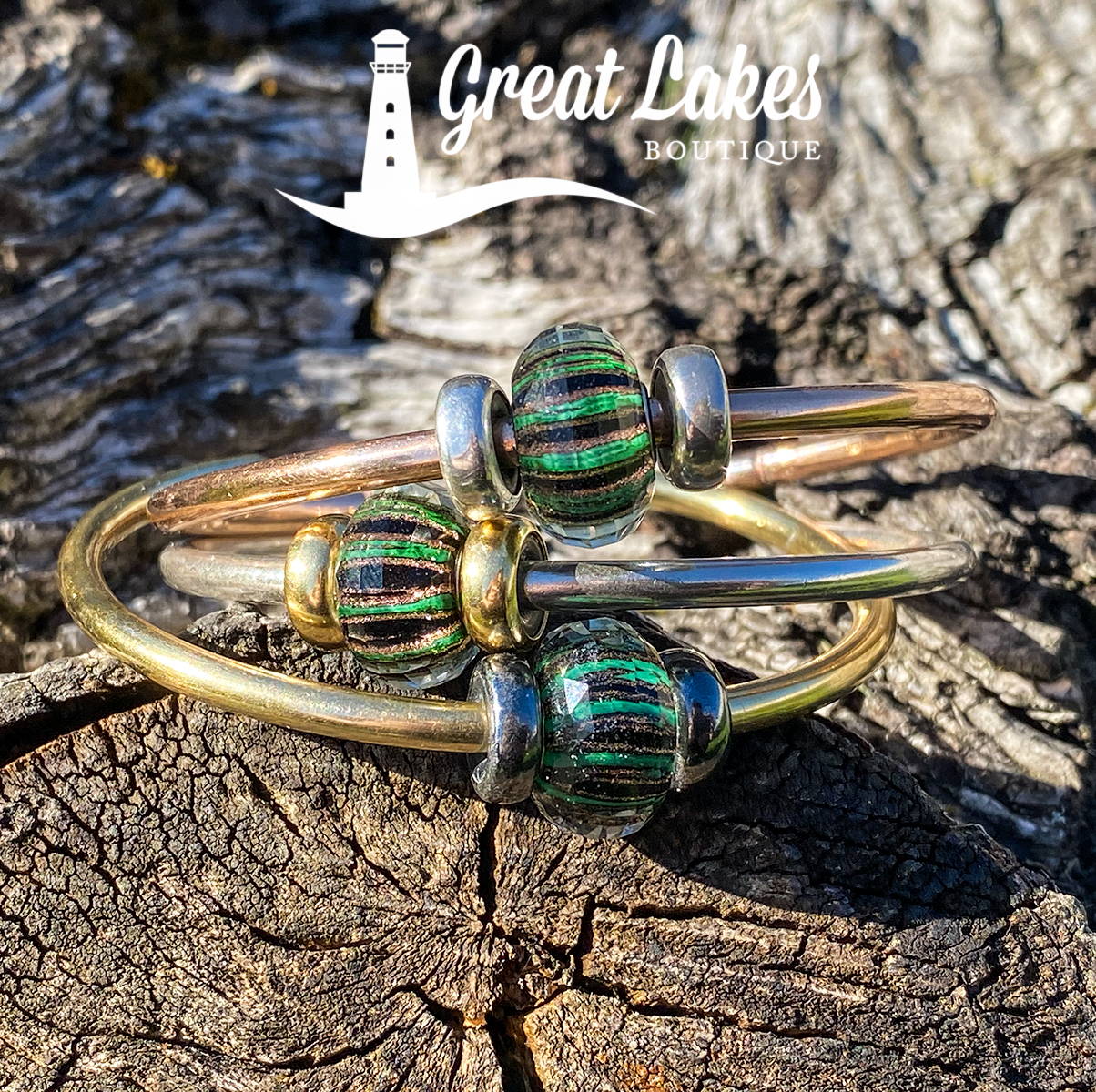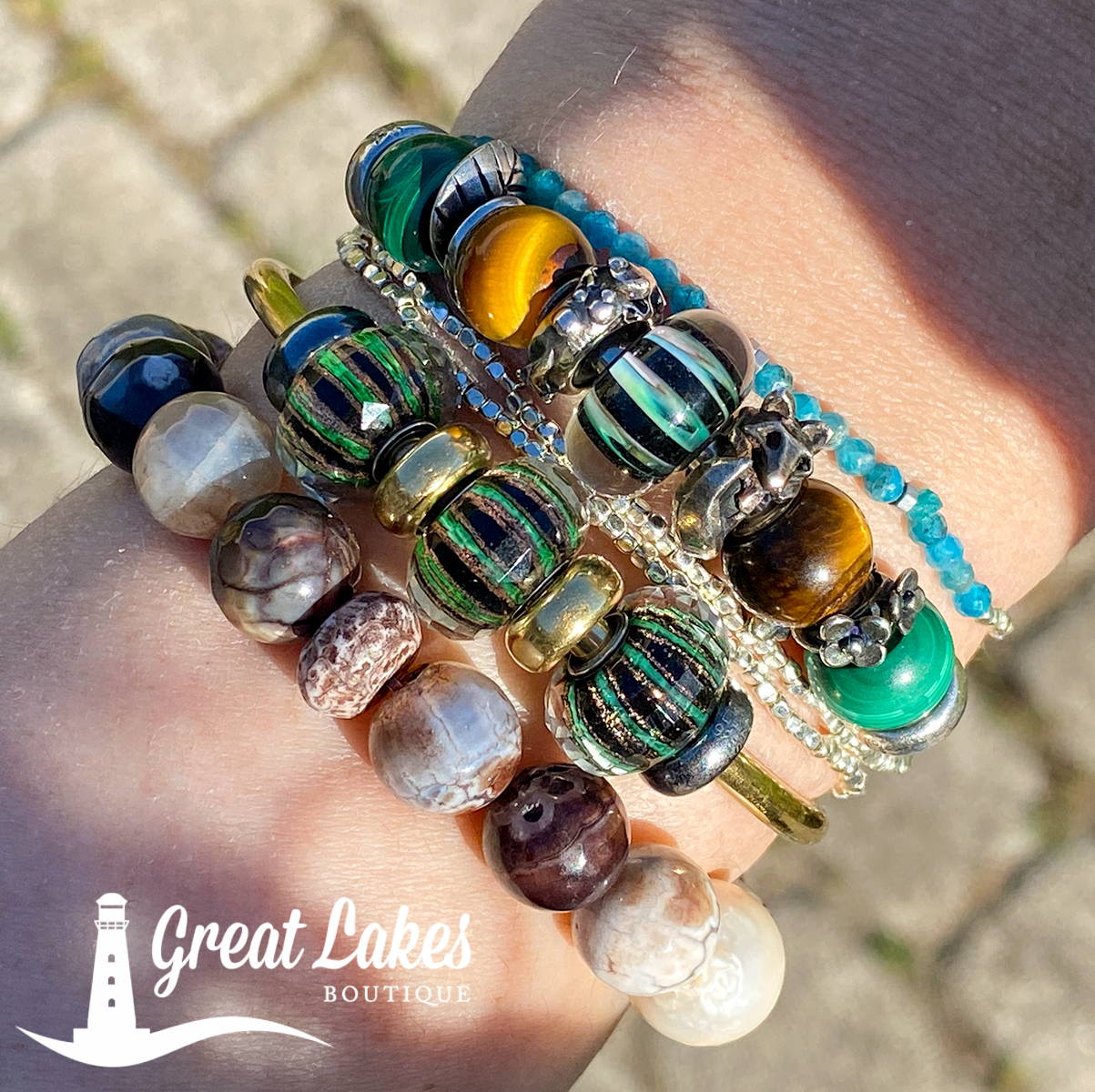 The bead is styled here with some Trollbeads Round Tiger Eyes and Round Malachites and a focal unique. (For reference there's a coupe of faceted versions of that unique still available and they're lovely!)
Nothing but simple plain gold spacers punctuate Sophistication itself and the bottom beaded bracelet s part of the Scout Curated Wears SS2020 collection. This line have amazing, one size fits all stone stacking bracelets that are perfect to wear with your Trolbeads bracelets and bangles.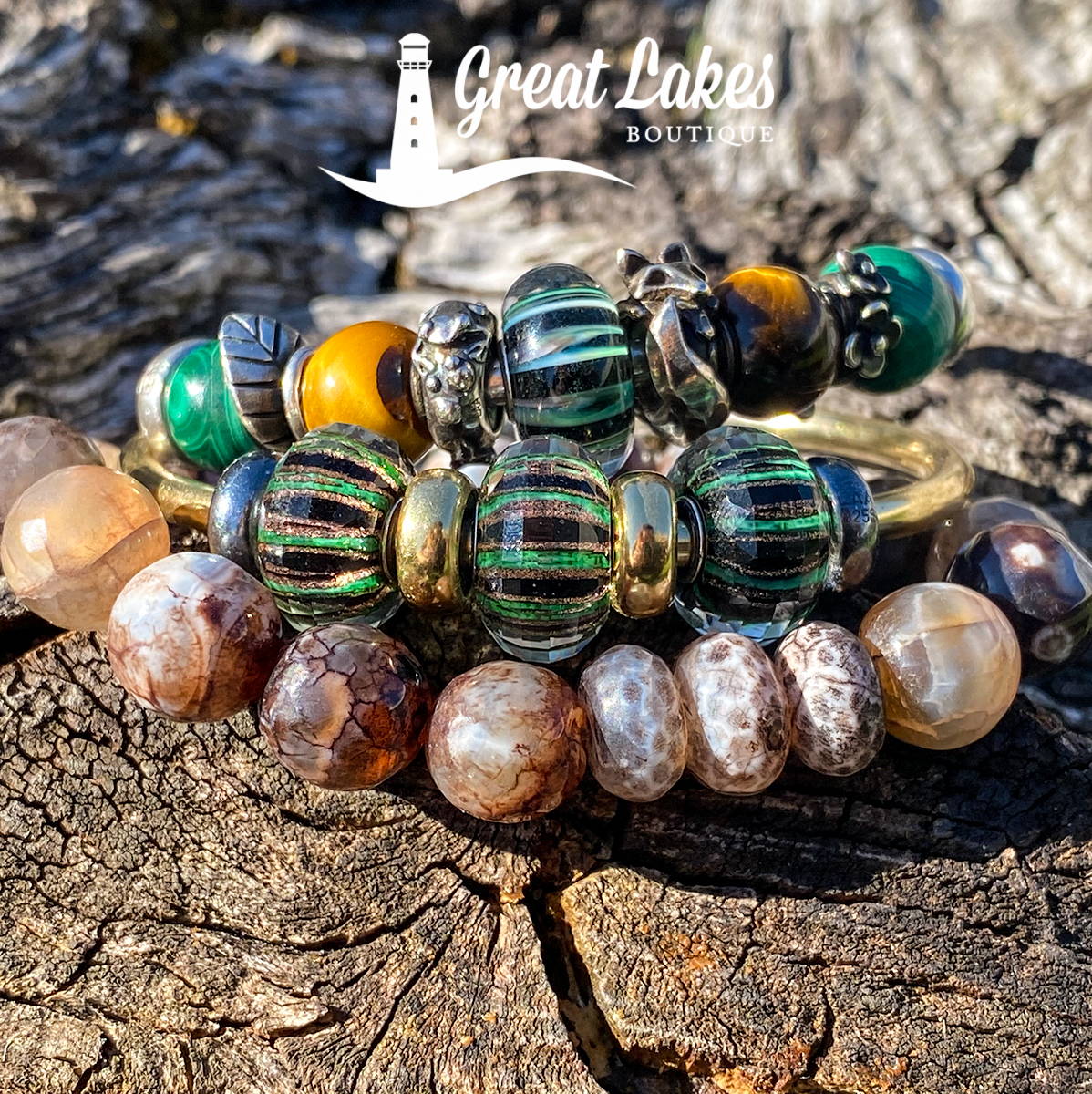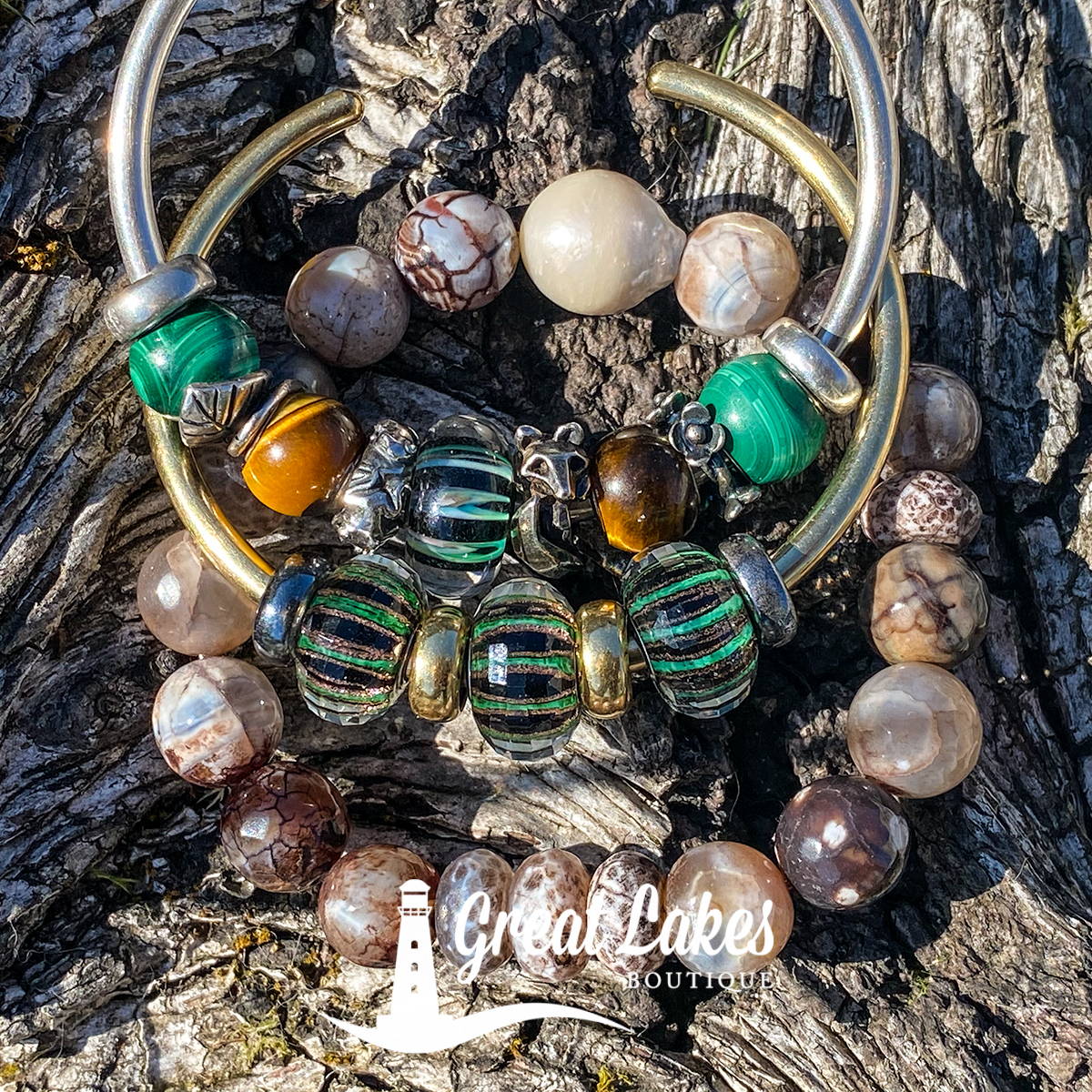 Sophistication is still available on the website for customers in the USA, Canada or Australia but only for a little while longer. You can choose exactly the bead you want however from both live images and videos too.