This Trollbeads blog alters readers to the start of the Trollbeads Spacers & Hair Accessories Sale.
Just moments ago the latest Trollbeads promtion began here at Great Lakes Boutique. Beginning now and continuing until midnight on April the 1st, you can save 25% on select Trollbeads spacers & hair accessories.
This is actually a pretty good sale as it includes some essentials. While the hair accessories aren't for everyone, spacers are something most of us just never have enough of. The problem is that especially when it comes to the plain spacers, they tend to get pushed down the wish lists because there's always something new and exciting. With that in mind buying them when they're on sale is always a wise decision.
For those of you who may want to try the hair accessories spacers are actually essential too, as can be seen on the French comb to the right.
Not all spacers are included unfortunately. The most notable absentees are gold and as always the last two collections are also excluded.
Our website is processing the sale automatically and the discounted prices will show in your cart.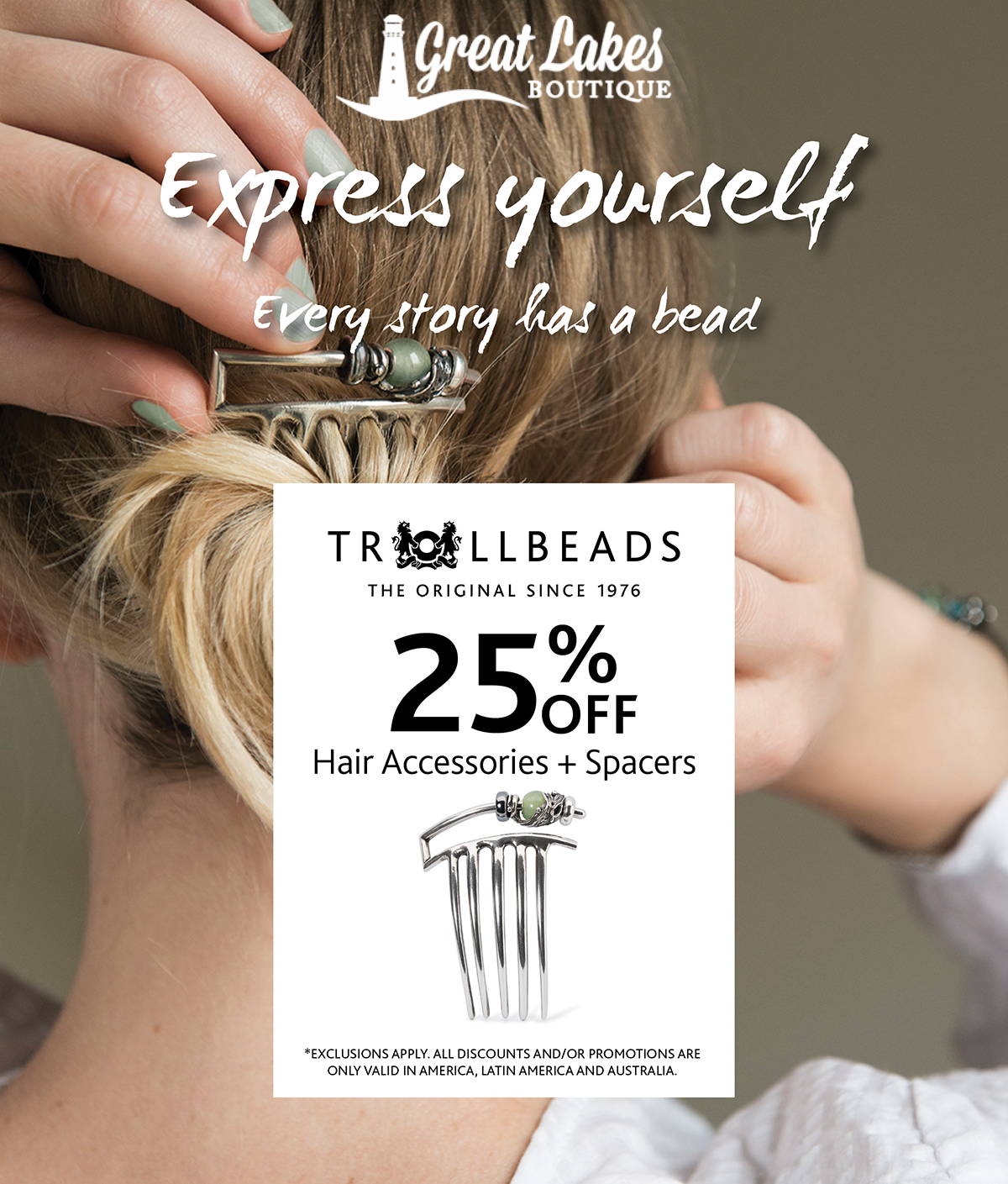 Please do note however, you need to be signed into your website account for the discounts to show. If there are any issues rest assured the sale discounts will be refunded afterwards.
Please also be aware this sale only applies to those of you in America, Canada, Australia and Latin America.