This Trollbeads blog brings a little inspiration for the Trollbeads Spring 2020 collection, starring the new Feldspar Quartz Rock.
I've always had such a weakness for gemstones. Trollbeads are so well known for their uniques but for me, gemstones fall much more into the category of one of a kind. When we first saw the previews of the new Trollbeads Feldspar Quartz Rock, I couldn't quite decide if it would be a real must have or not for me. When I saw it in person however, I was so struck by it's individuality.
It's quite easy to glance at these beads and assume their unique composition to be faults with the stone. The Feldspar Quartz Rock is actually an amalgamation of feldspar and quartz.
The creamy opaque stone that makes up most of the bead is the feldspar. Those clear patches or markings are clear quartz. You can't feel where one ends and the other begins if you trace the surface with your finger and it's a very striking and unusual effect.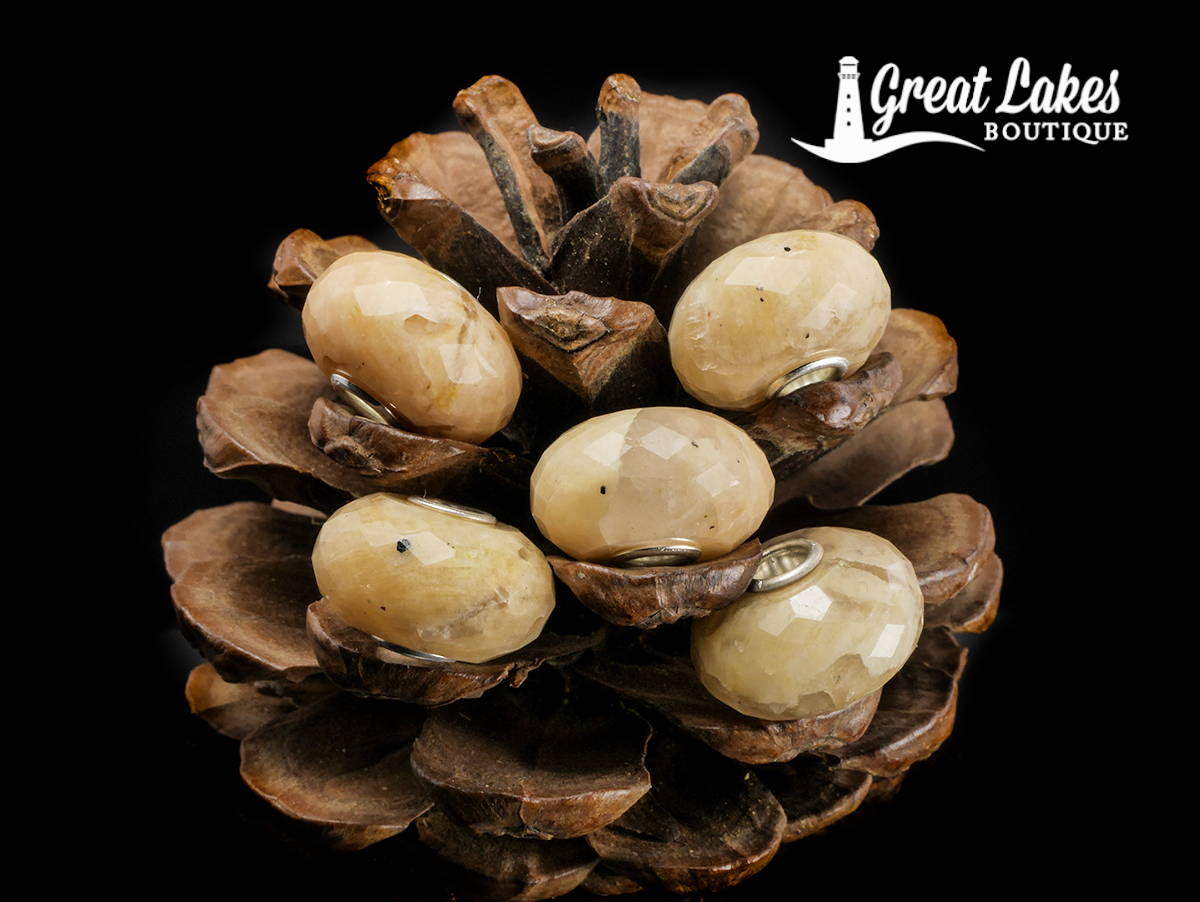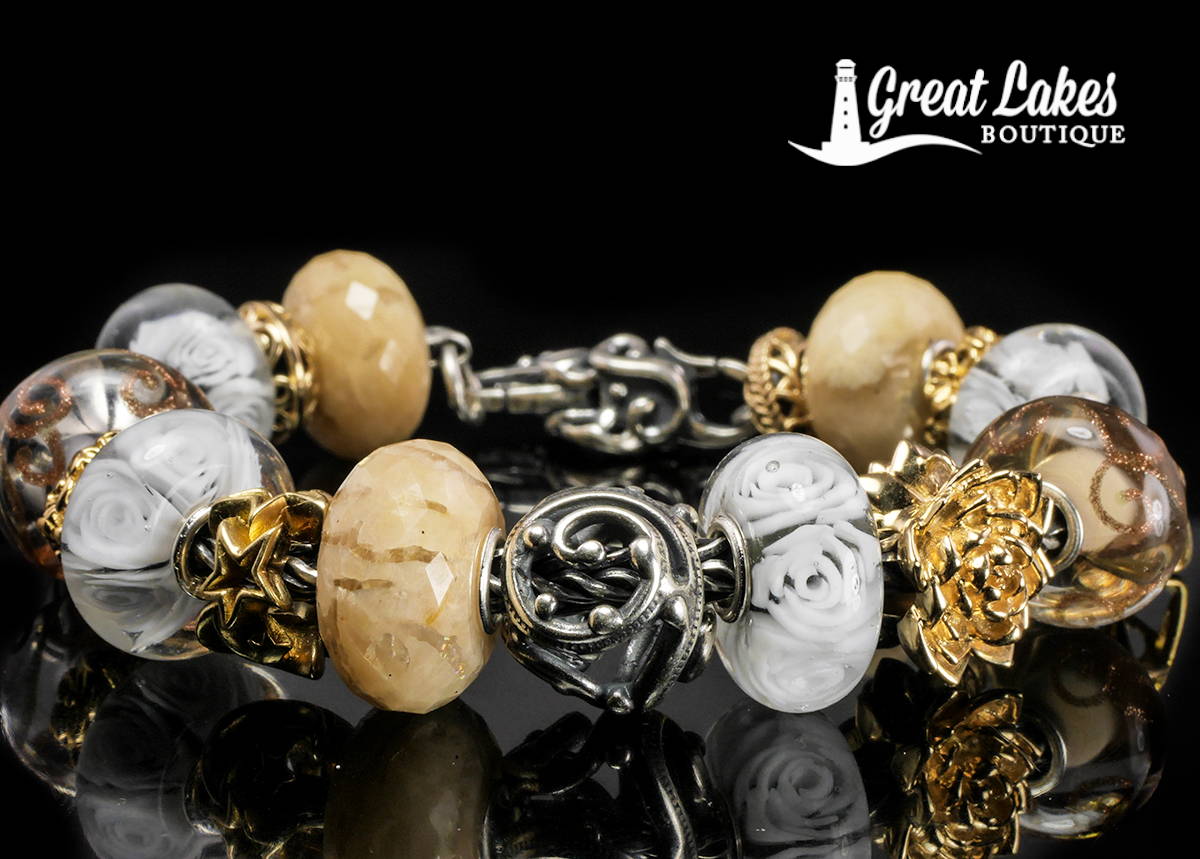 January is both an amazing choice for a spring release and a little jarring too. On the one hand it's still so cold to be thinking of spring designs. On the other hand it's a highlight of an otherwise dreary, miserable and incredibly long month.
One of the reasons I fell immediately in love with this bead upon it's arrival is it's neutral, cozy vibe and this is one of my favorite bracelets in a long time.
Notice too the Bella Fascini Flower Band in the gold plated finish. These are such delicate beads and so useful plus they're perfect for bringing in a hint of gold without the price tag.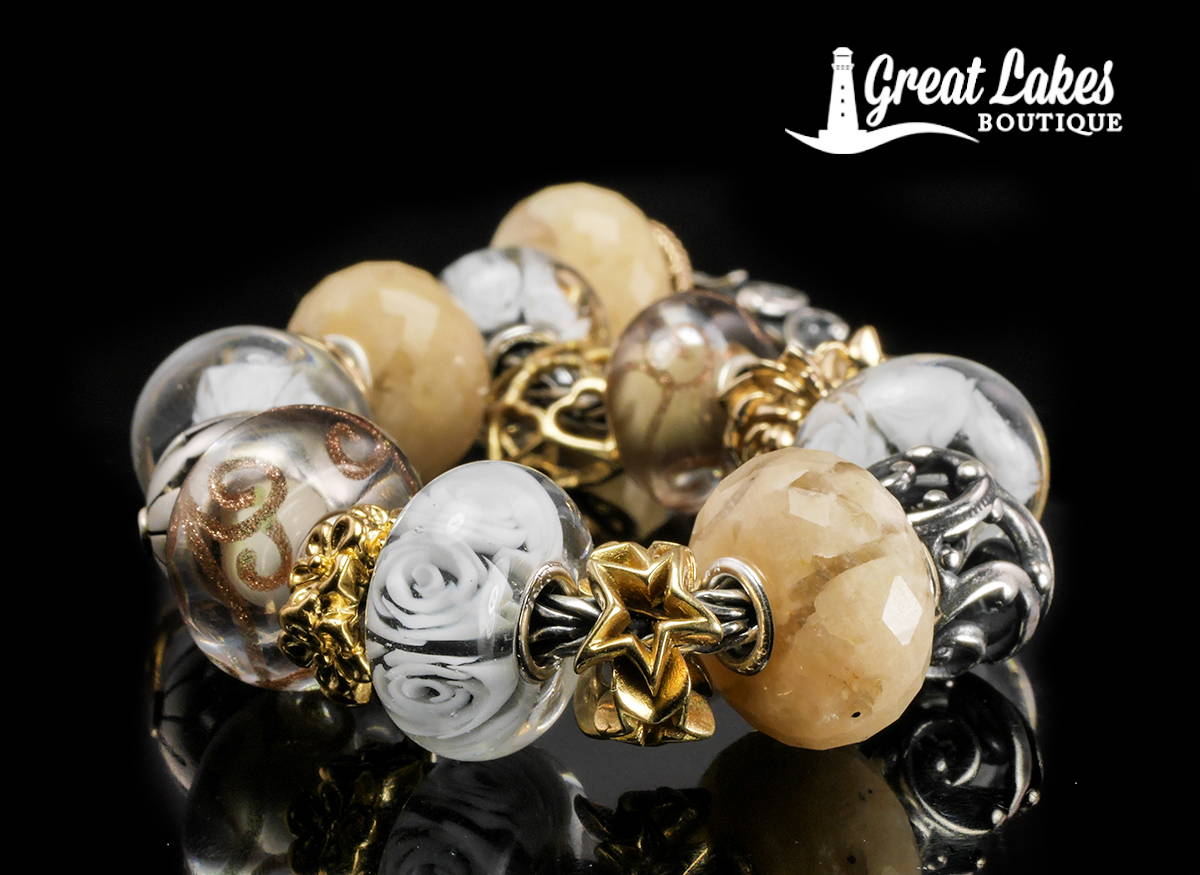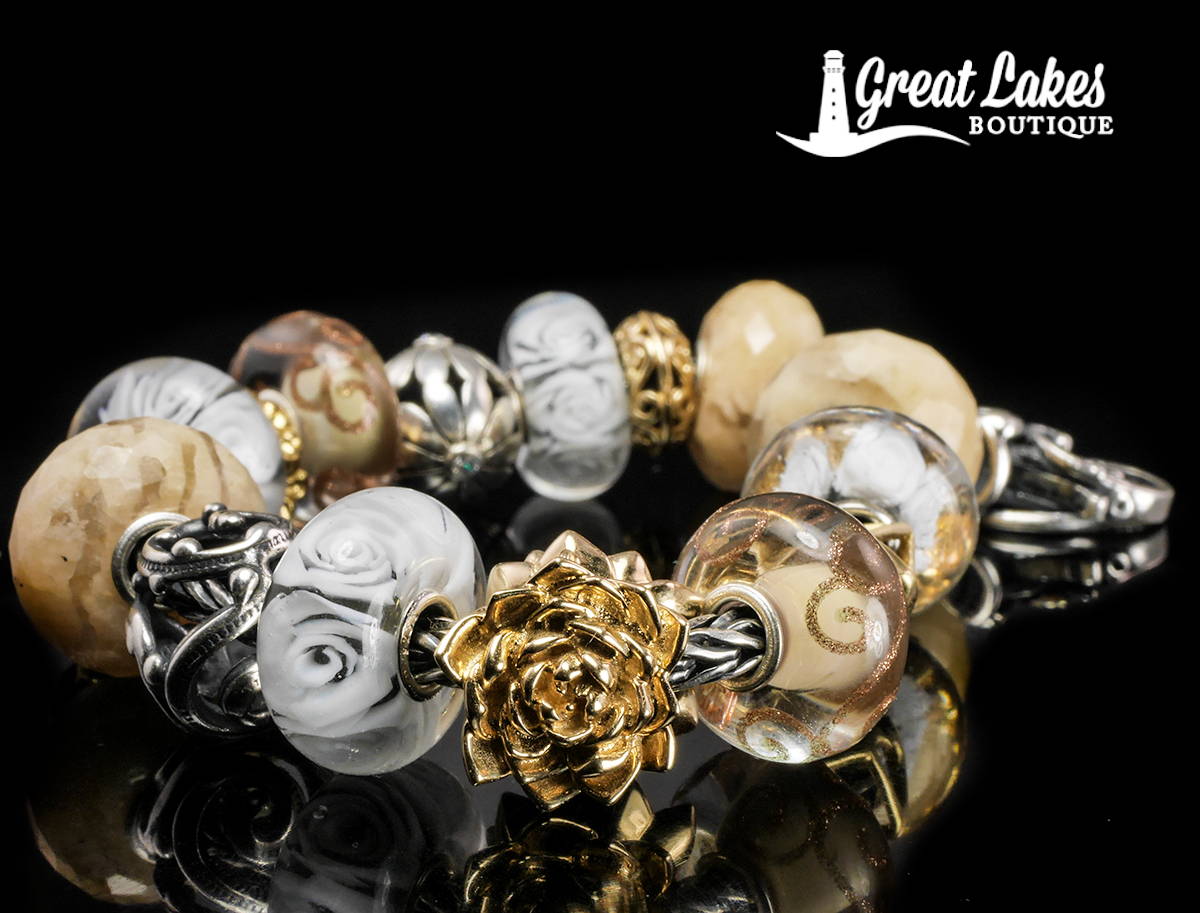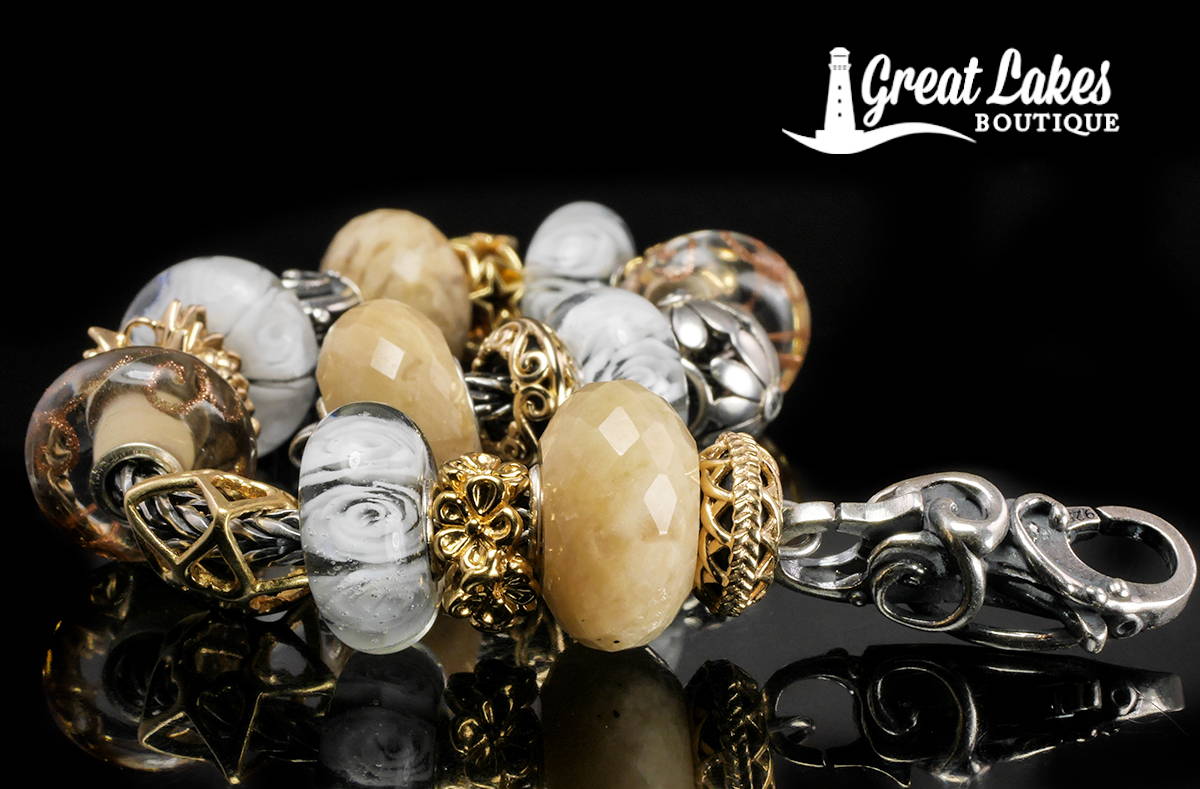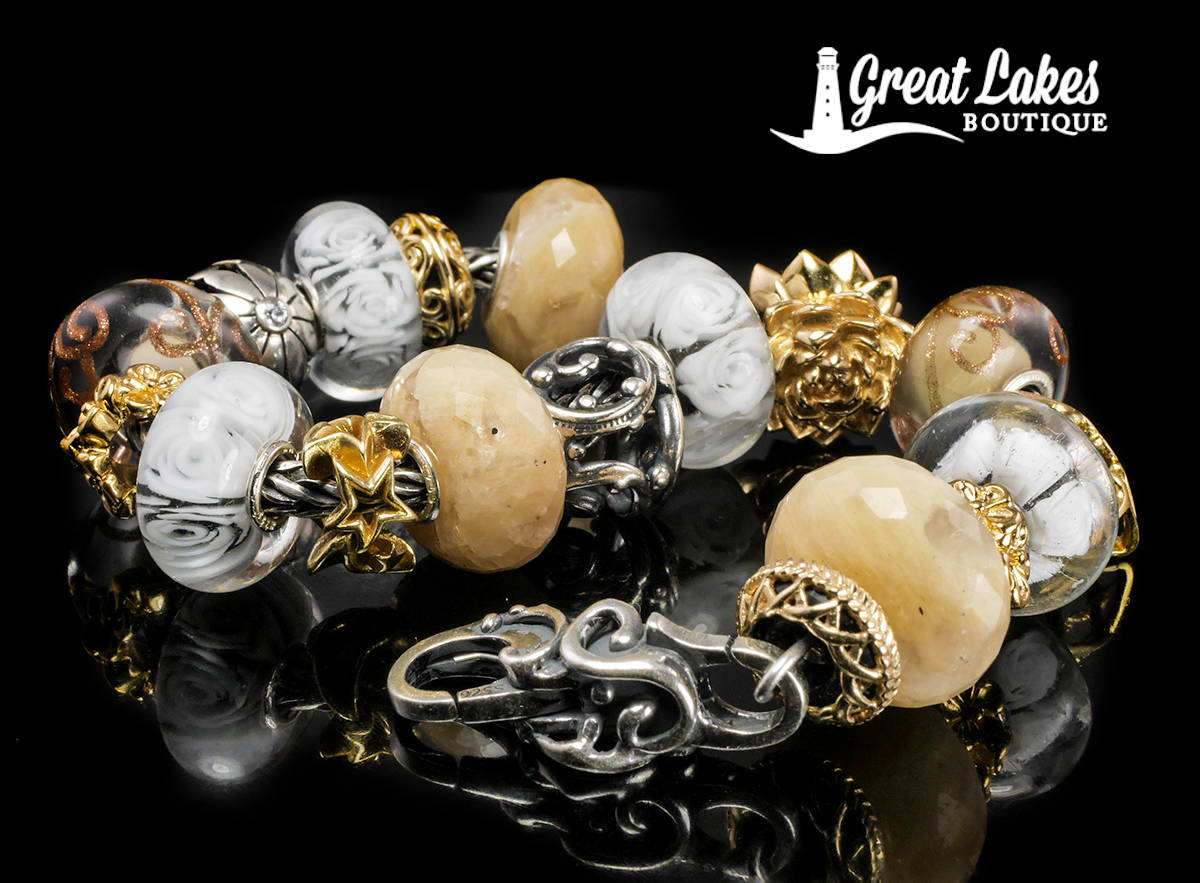 Finally the end result. Obviously I'm bias but I adore this bracelet. Looking at it objectively, I think it would benefit from a gold lock but I adore the combination overall. I suspect the Trollbeads Kindness glass is going to prove one of the most versatile for me in the long term though it's always tricky to truly predict that.