This Trollbeads blog shares live images of the Trollbeads Summer 2020 collection and specifically the limited edition Sunset Breeze Kit.
The Trollbeads Summer 2020 collection launched a couple of weeks ago as the seasonal release. It's not a huge collection but that's very in keeping for Trollbeads during summer. It's worth noting however that the glass is actually limited edition. For those of you who enjoy shopping live images and video, once we're sold out of the current stock, it will be stock image sales only.
With that in mind today we're sharing some live images of the Trollbeads Sunset Breeze Kit. Below you'll find both studio images and a selection of styled shots taken outside in the natural light.
My personal favorite from the glass is the Trollbeads Breeze of Sand as it's a really unusual shade. It would best be described as a pale olive shade but some of them sit towards more mink tones. It's also definitely a color that's prone to variation depending on the light it's photographed in. The stock image for me isn't as green as the glass in person.
I'm drawn to the versatility of this color and where the bold brights tend to be used more in the summer, I think this will span multiple seasons and in particular make an amazing pre-fall bead.
We only have a few of these left now and again once sold out we won't offer more from live images.
For those of you lusting over the Korean exclusive diamond bead, this is not a million miles away in terms of it's color.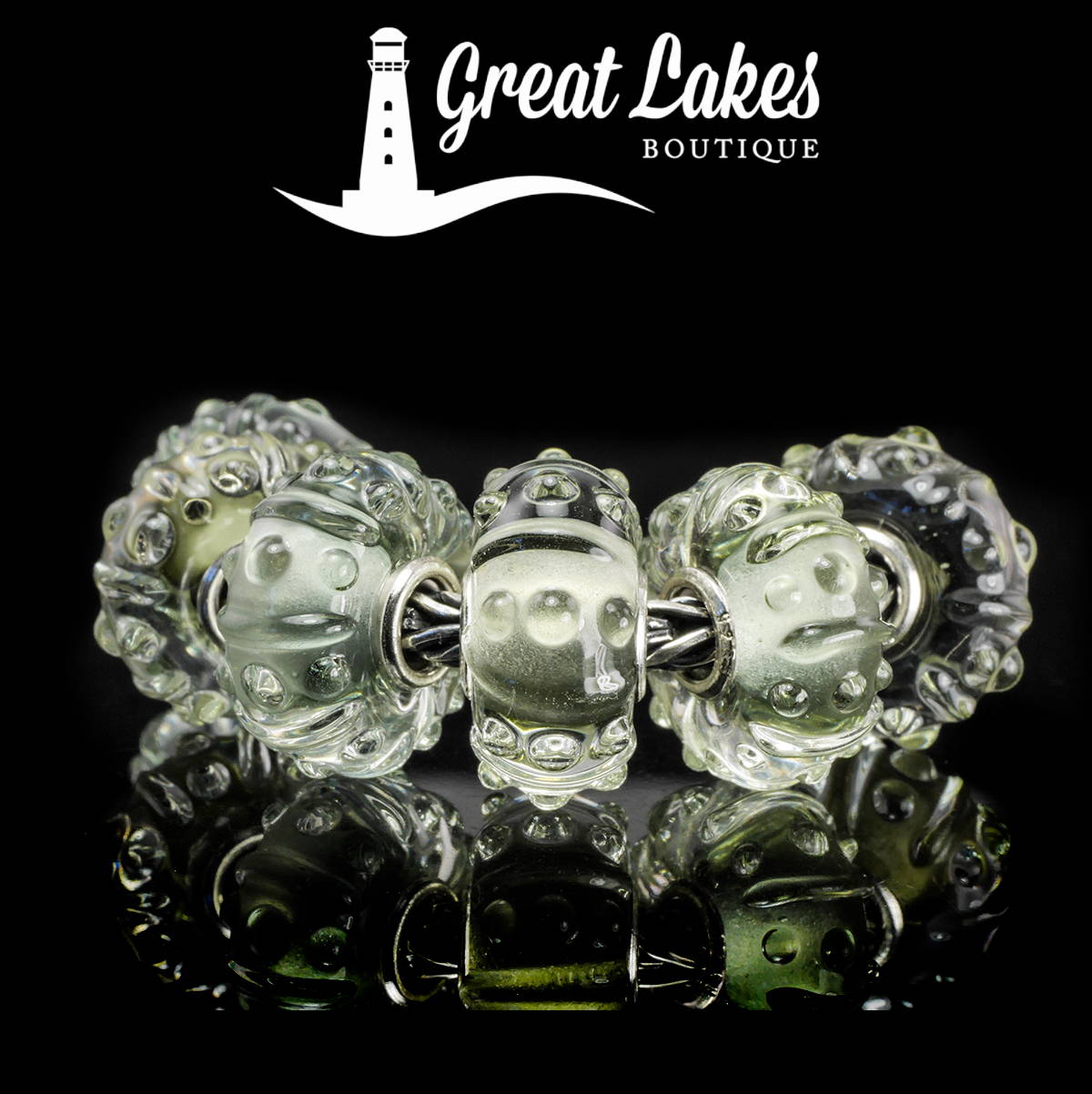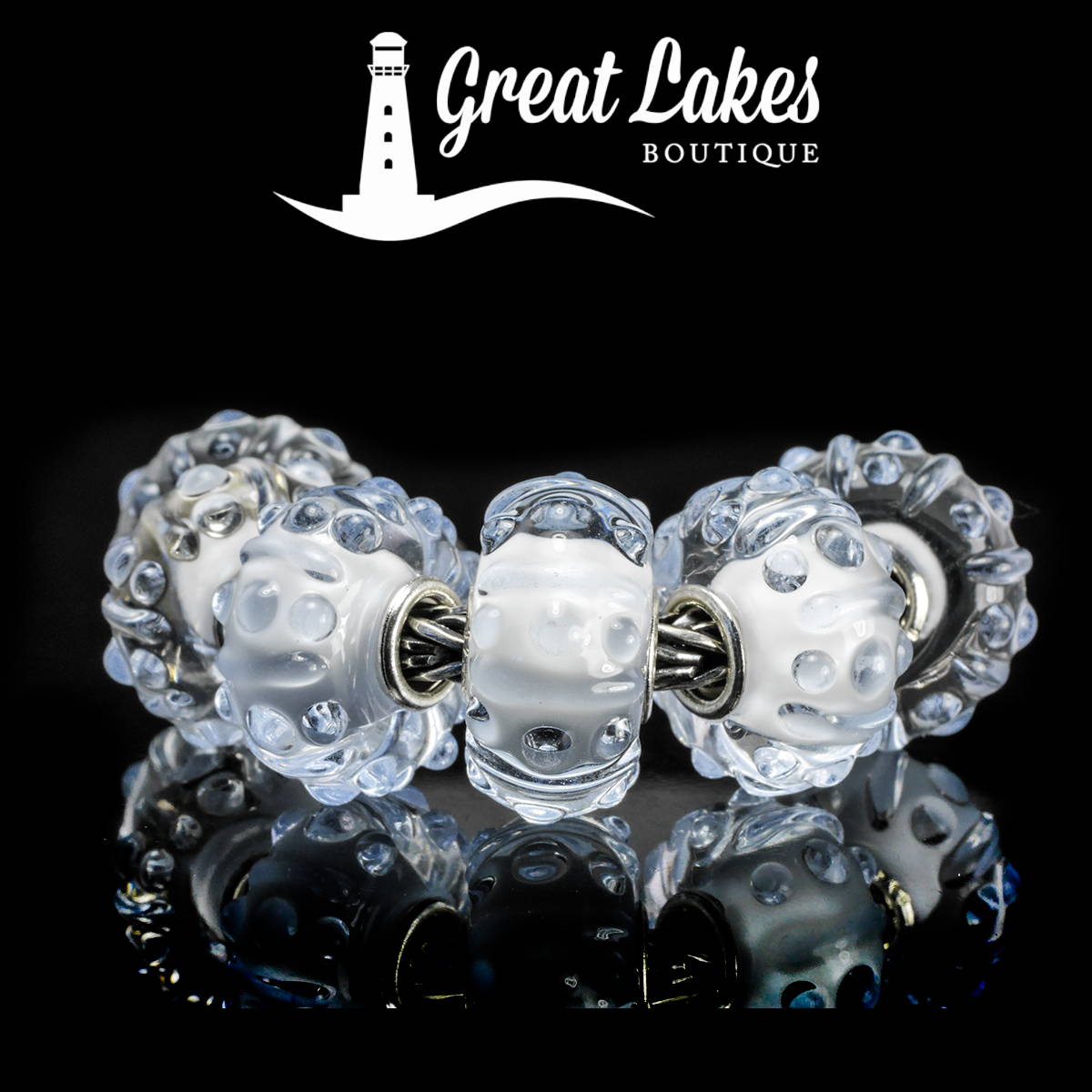 Next is the Trollbeads Breeze of White and another lovely soft shade.
The base of this bead is white opaque and then there's a delicate, translucent blue overlay. It has a very "summer breeze" vibe to it. It feels fresh and crisp but not cold. How apparent that blue overlay is again depends on the light. In direct sunlight it tends to sit more towards it's white tones.
For those of you who like to shop for versatility do consider this one as it's going to be so beautiful in winter too. If you remove the context of this as a summer bead, it looks like icicles and will be so pretty for winter.
The Trollbeads Breeze of Rose looks like candy and is such a must have for the pink fans.
There's actually quite a strong contrast on this bead between the core and the overlay. The core has an opaque, soft baby pink shade. The overlay it's much more cerise or pale raspberry. This adds a depth to the bead that's difficult to see in the stock image. It's definitely prettier in person.
We haven't seen a lot of pink in recent releases so be sure to make the most of this one. Pink uniques are also really scarce and tend to sell fast.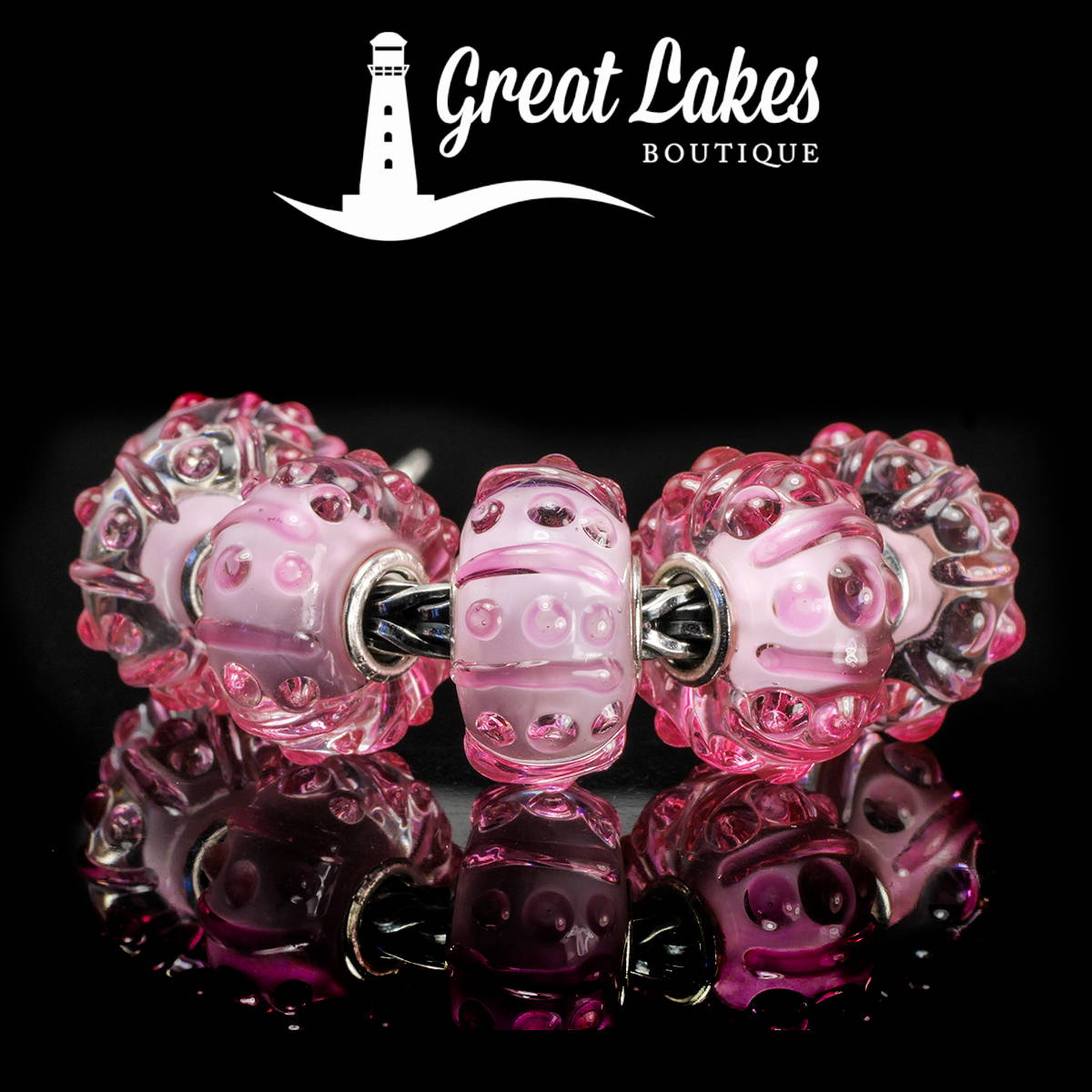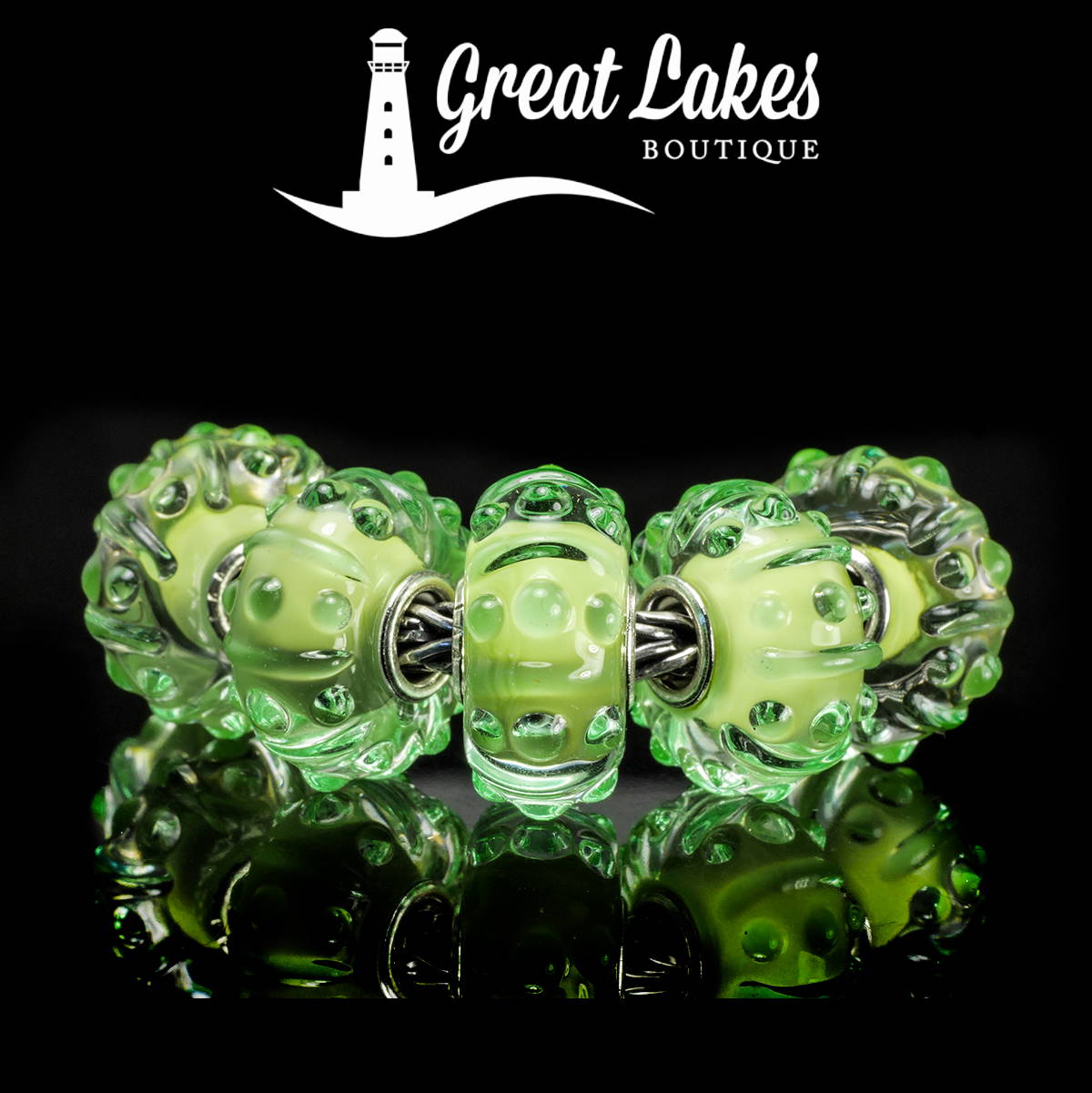 Again Breeze of Green has a nice contrast between a softer base and a stronger overlay. Don't be fooled though because this is a bold bead.
It's a really zesty color but can work well with more neutral beads. Think labradorites or gray moonstones if you want to cool it's color a little.
The final two beads pictured below are Breeze of Blue and Breeze of Turquoise and the subtle difference between these is with the core.
Breeze of Blue has a white or very pale blue opaque core so again you get that contrast. It also makes the bead feel lighter in shade. Breeze of Turquoise by contrast is just translucent glass. This gives the bead a more oceanic (or perhaps swimming pool) vibe. The overlaying glass is either the exact same shade or very close and the two do work well together as well.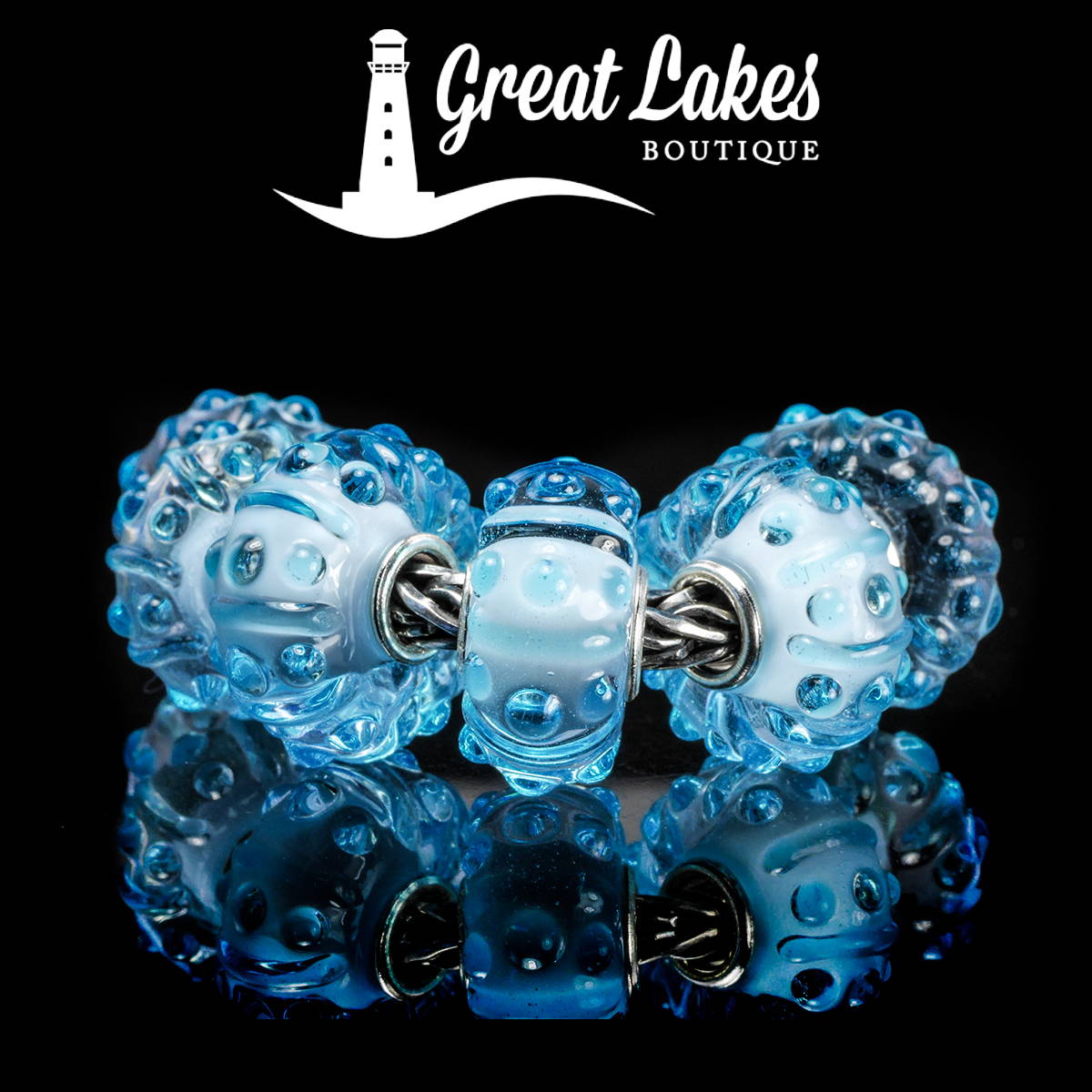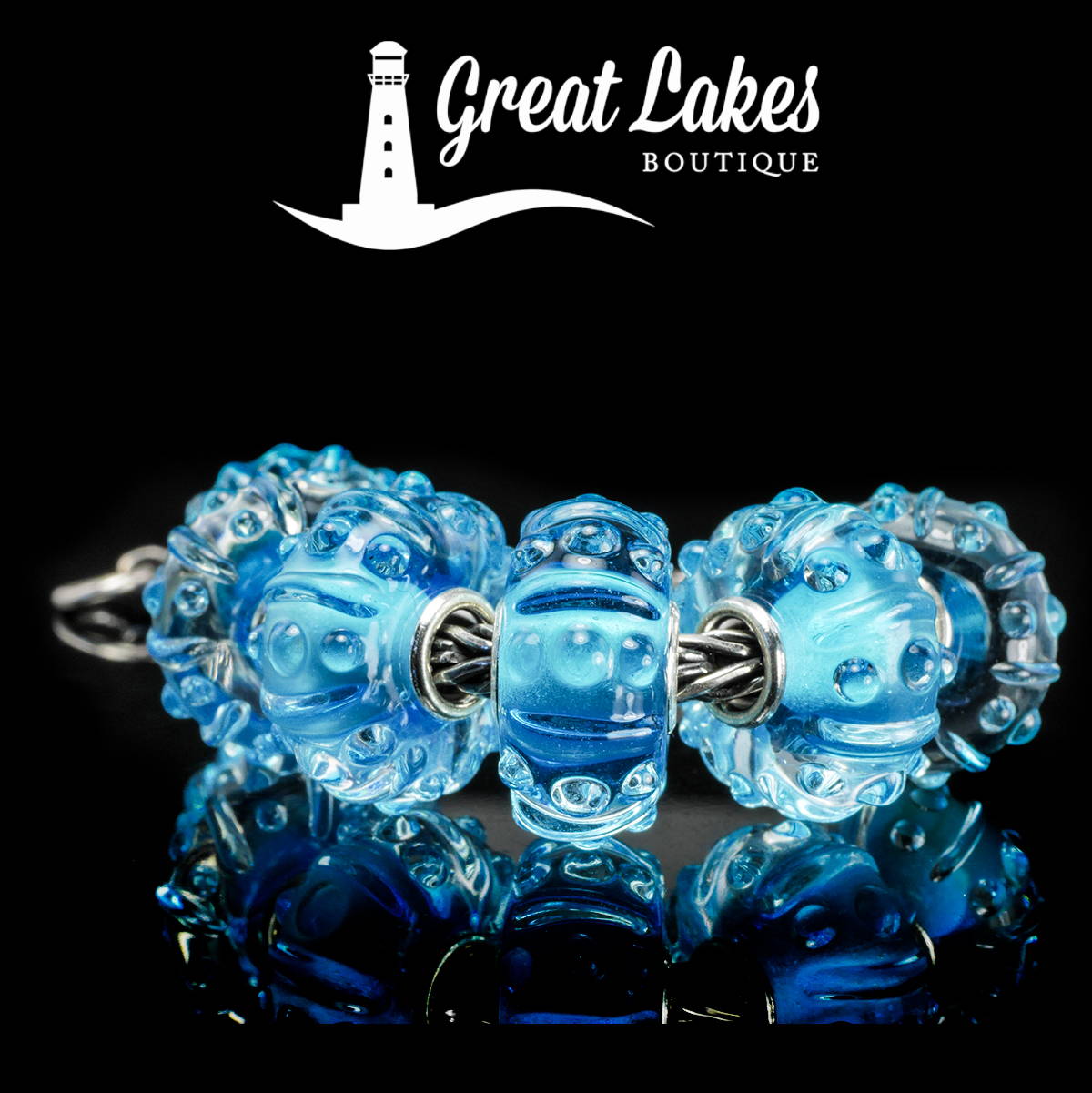 I mentioned Breeze of Sand as being my personal favorite and again it's not far removed from the color of the Korean Diamond bead that so many people are coveting (and much easier to obtain.) Out of the two images below I adore it teamed with the labradorites, gold and the Thomas Sabo mini bracelet featuring their labradorite and natural agate.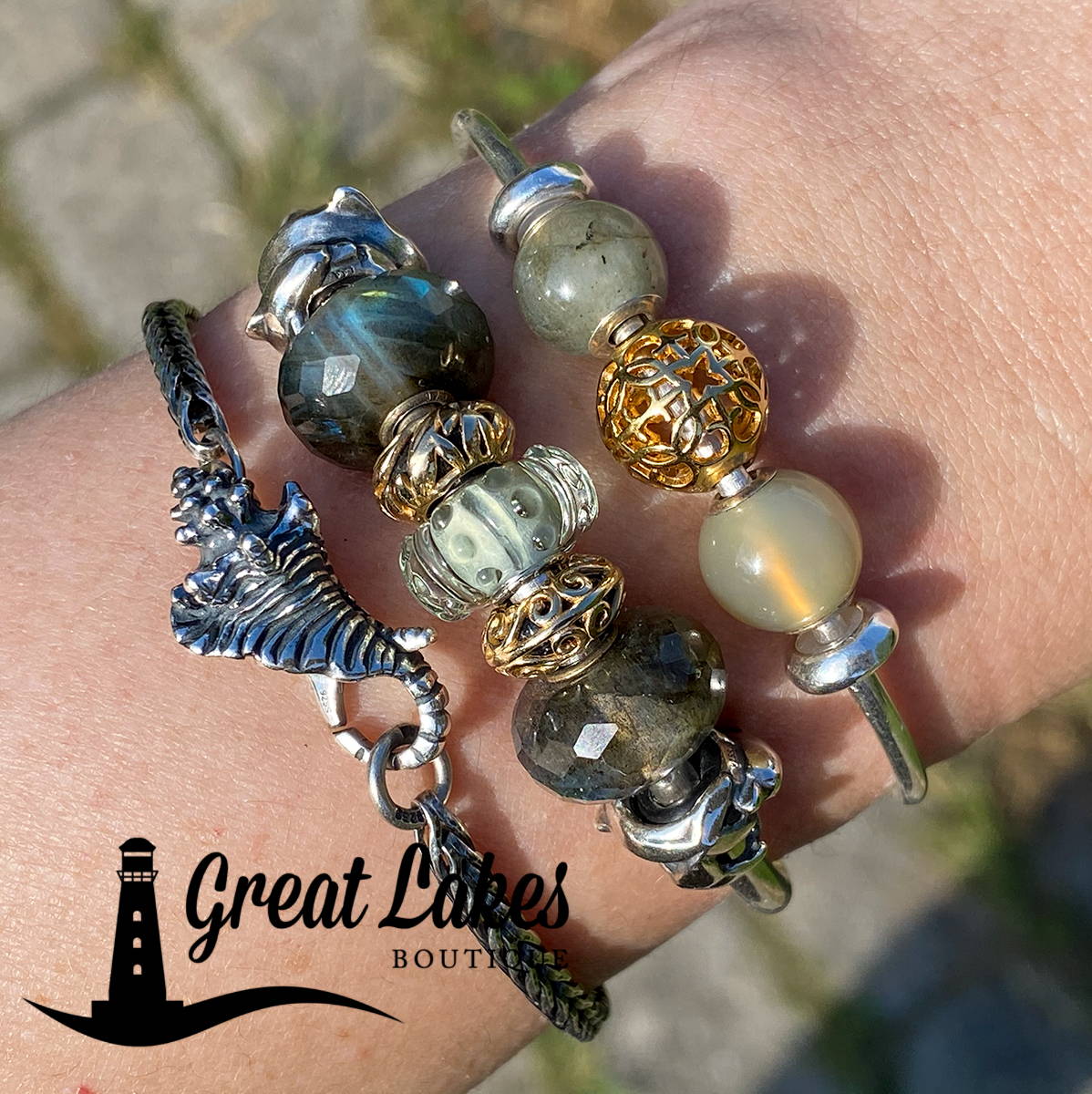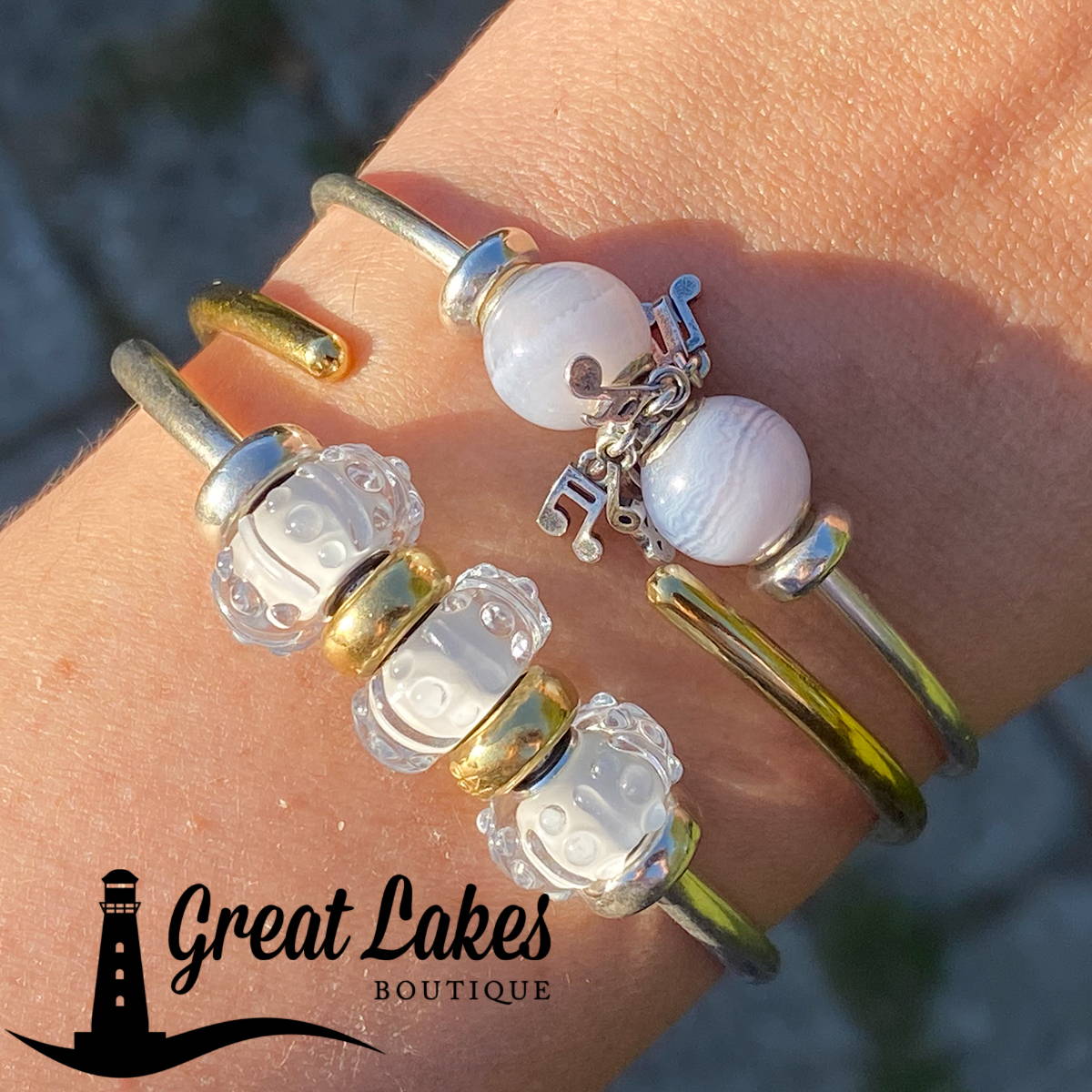 Breeze of White in direct sun does look white which gives you an idea of just how subtle the overlay is here. In the shade you'll find it far more noticeable.
I've always loved gold and pale blue styled together.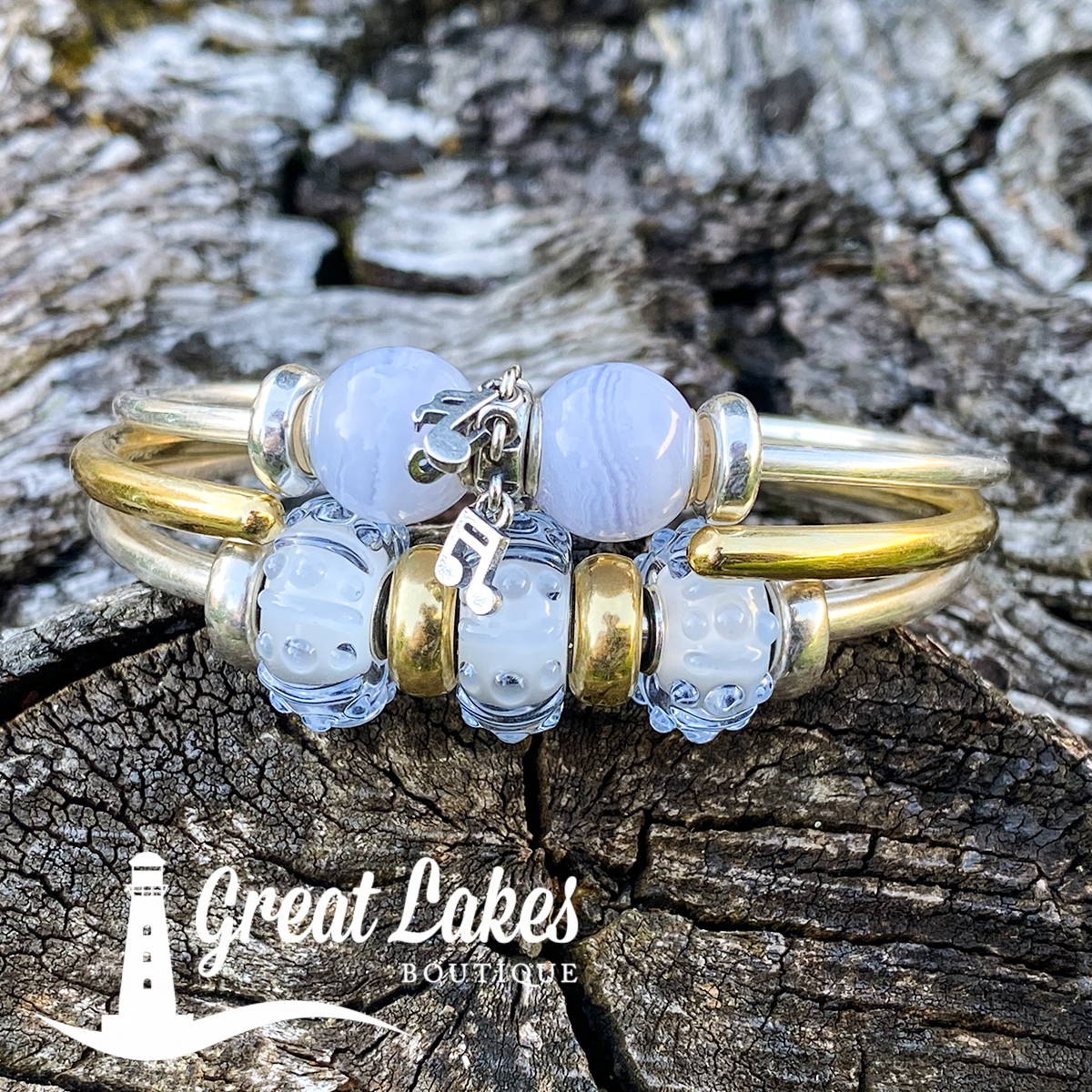 Finally below you can see Breeze of Greenand Breeze of Rose. Breeze of Rose works perfectly with the limited edition Flow of Love from last year. If you have that bead it will give you a very good indication of the shade of pink overlay for summer.
For Breeze of Green I tried to underpin it with neutrals as the shade is definitely out of my comfort zone and in that way it can make a great focal.