This bead bracelet blog brings the official announcement for the Great Lakes Boutique Bead Bash on the Lake Fall 2020 event.
This afternoon we can finally confirm the dates for Bead Bash on the Lake Fall 2020. We've been a little more hesitant this time in light of the situation with Covid-19, after it unfortunately caused the spring event to be online only. With that in mind we do have a disclaimer to make. We are hoping beyond everything that the event will go ahead. Obviously there have been circumstances far beyond our control this year and should there be further lockdowns or regulations that prevent an in store gathering, this event will again revert to being online. Here's hoping that's the only time we have to write those words again.
Bead Bash on the Lake Fall 2020 will be Friday September the 25th, Saturday September the 26th and Sunday September the 27th.
This time around we're moving back to our "home" and the event will be held in store. The address is as follows:-
Great Lakes Boutique
8920 Mentor Ave
Mentor OH 44060
For those wishing to join us for the full weekend, the store is situated very close to The Residence Inn Mentor so that aspect remains the same.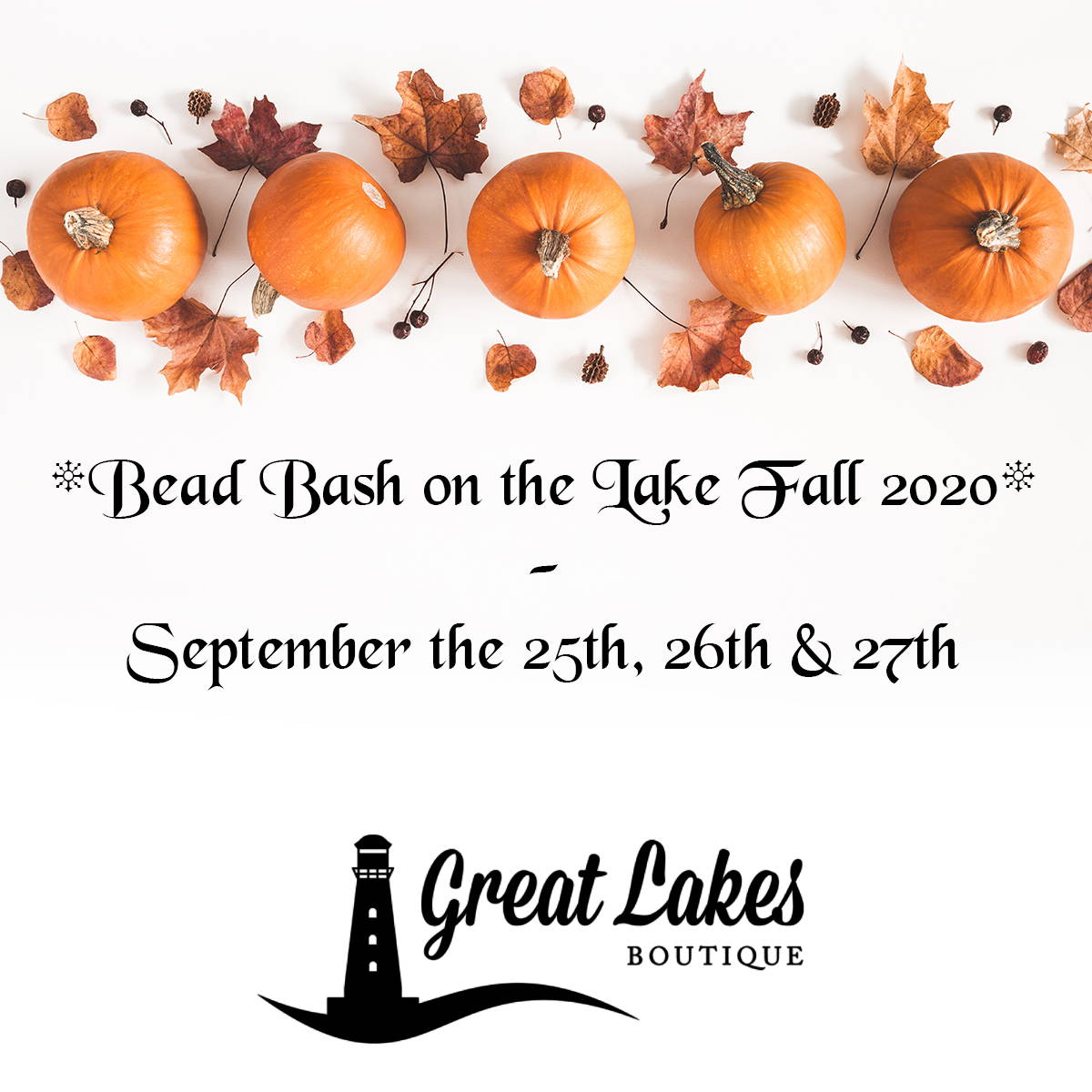 Over the next couple of months we'll make further announcements in regards to event beads and promotions but for now, mark your calendars and the Facebook event page is now available too.