This Trollbeads blog brings an assortment of Trollbeads Summer 2021 campaign and inspirational images.
Please note that the Trollbeads Summer 2021 collection has been postponed until June the 25th or 26th. (We're awaiting clarification as the date given is the 26th but that is a Saturday.)
We're now getting really close to the launch of the much anticipated Trollbeads Summer 2021 collection. The release date is set for Friday May the 28th, now less than two weeks away. This weekend we have our Flower Moon Festival online event, with new summer themed releases and then next weekend comes this amazing summer collection from Trollbeads. All in all there's a fun couple of weeks ahead.
Today we're sharing the official campaign and inspirational images for this new beach themed collection. It's officially called the Trollbeads Sunshine Vibes release.
One of the highlights for the summer release has to be the Trollbeads Sandcastle. I think this is so cute and such a lovely design for the summer season.
It does feature the clip fastening meaning it can be used as a pendant, dangle or even a lock (but please remember if you plan on the latter, you need to grab a longer bracelet length.)
For everyone who missed the coveted Trollbeads Cat Pendants from the events, this is a really apt, fun design for the new season.
We are expecting some variation in these but there will be live images available at launch.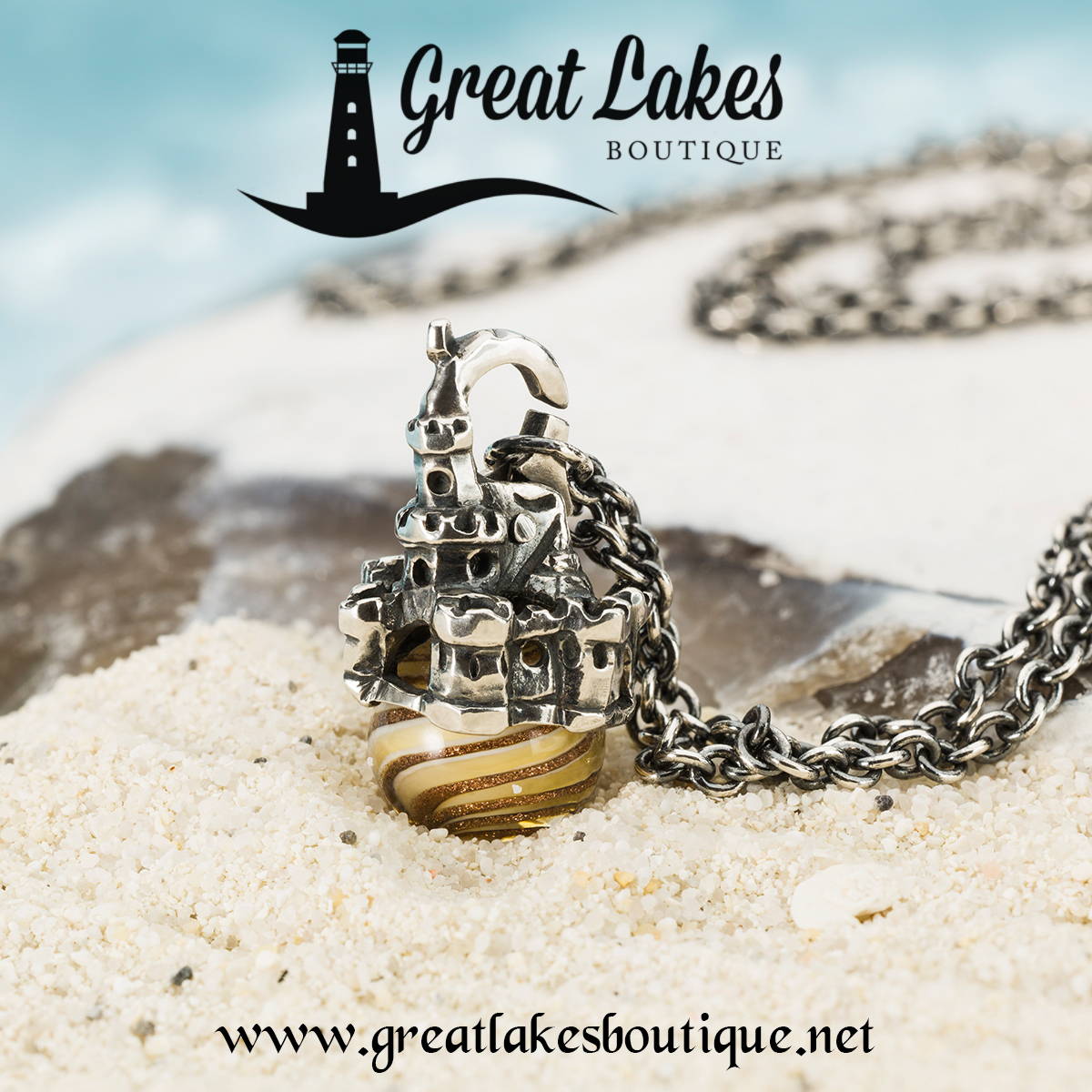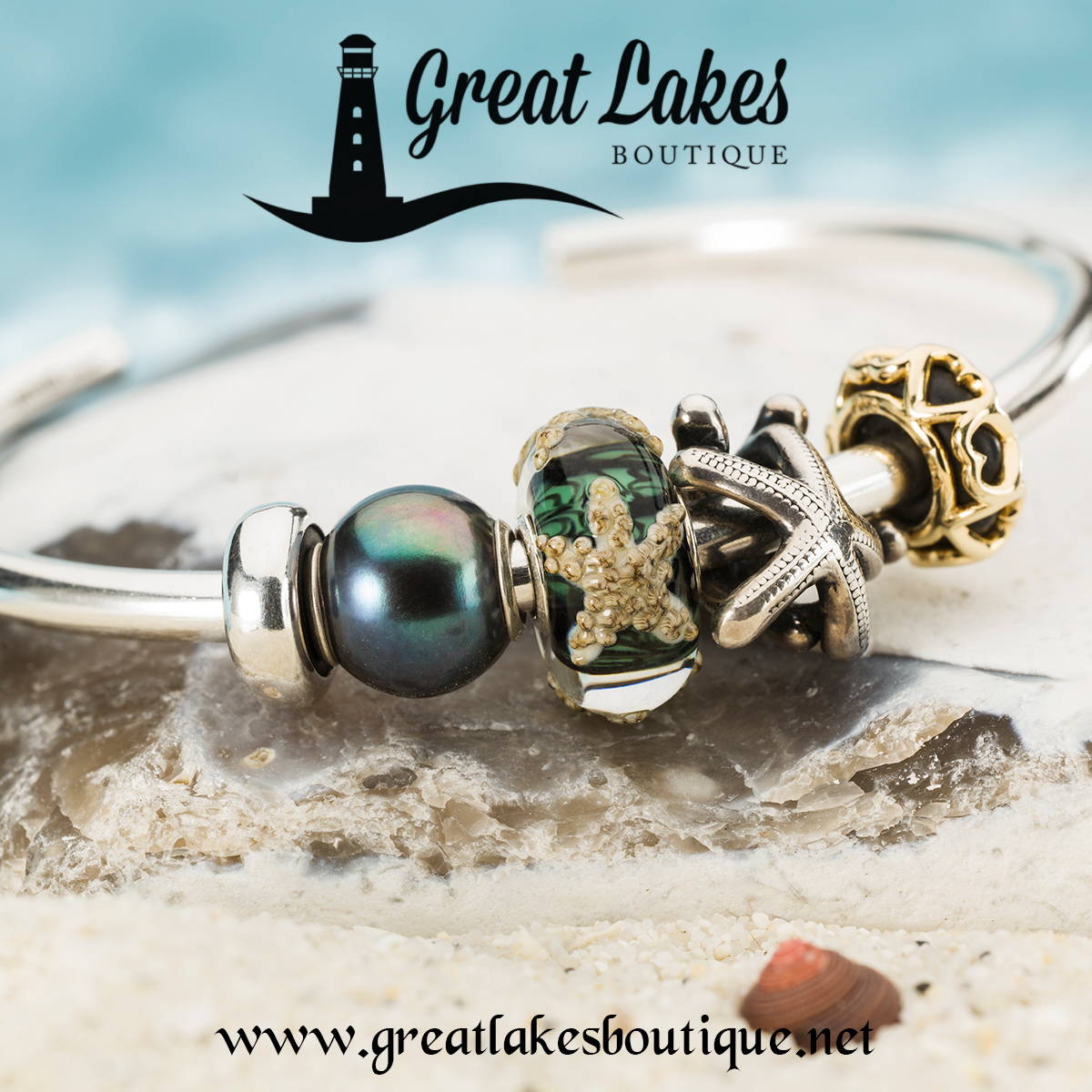 Among the campaign images Trollbeads are showing a lot of bangles, mini bracelets and generally lighter combinations for the summer heat. Full bracelets can really feel a little too much as the temperatures rise.
All of the glass beads for this release are limited editions and they've added not only some of their beach and ocean themed silvers but also you'll spot peacock pearls appearing. Pearls are of course so apt for beach themed combinations but the peacock pearls complement the more organic colored glass in this release really well.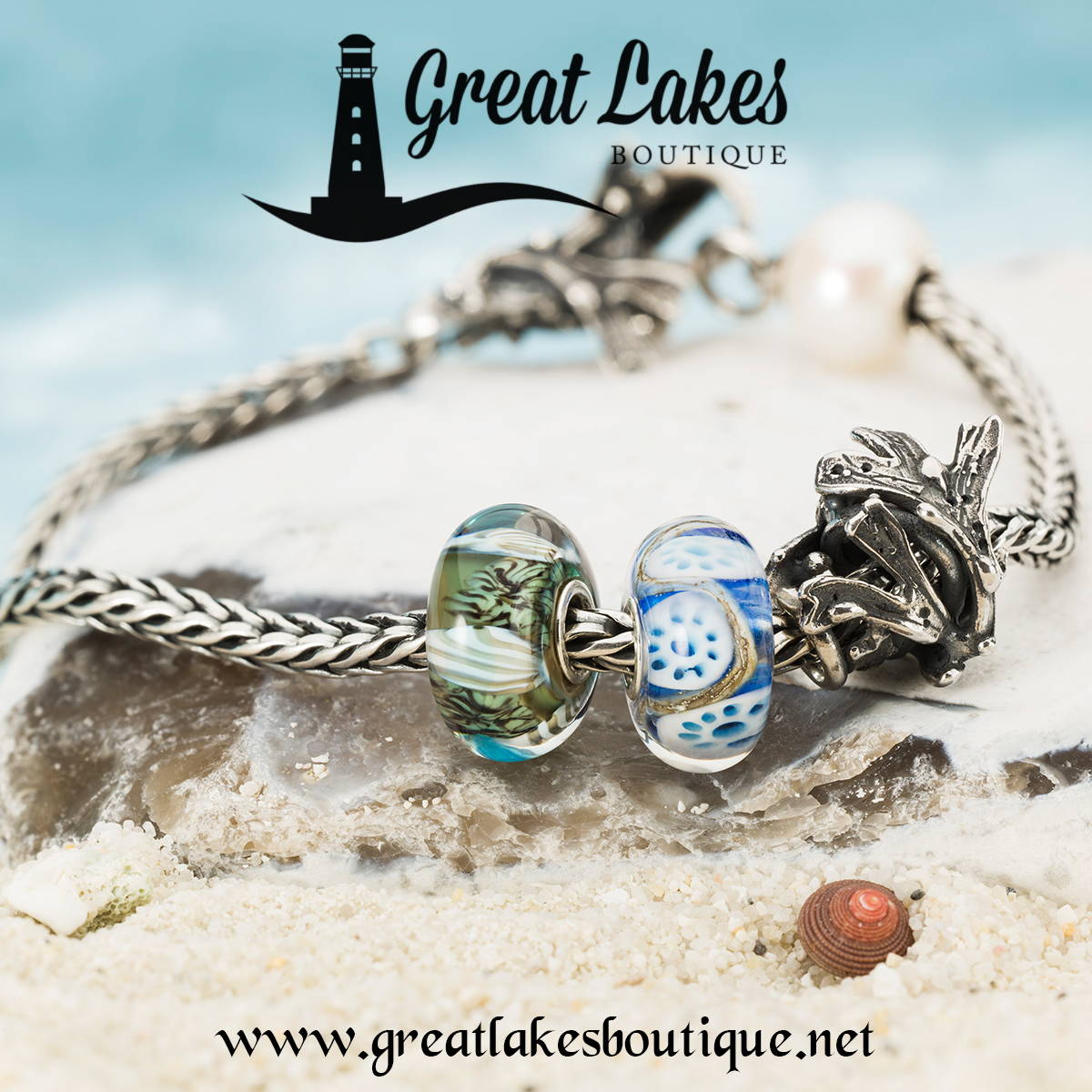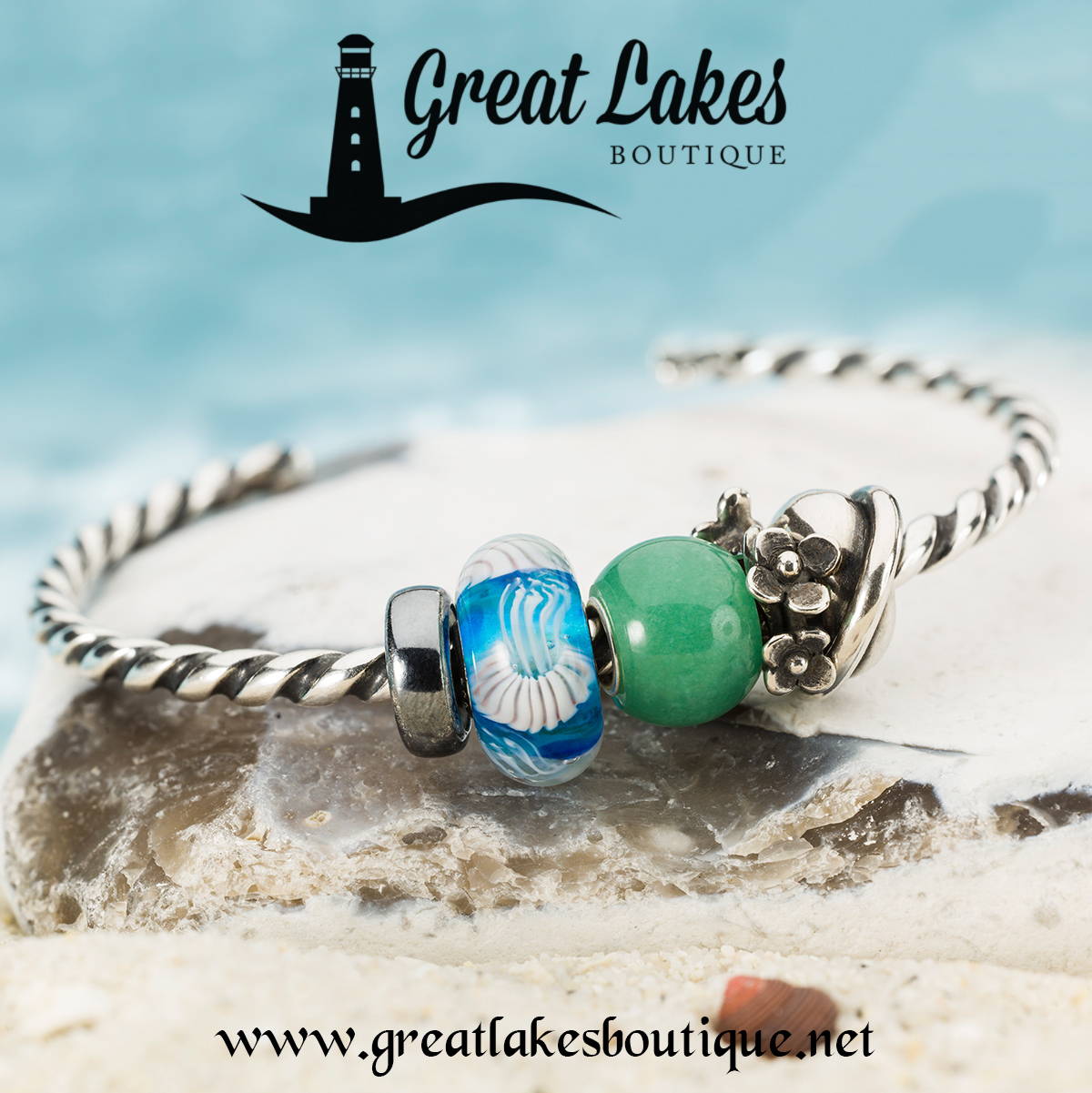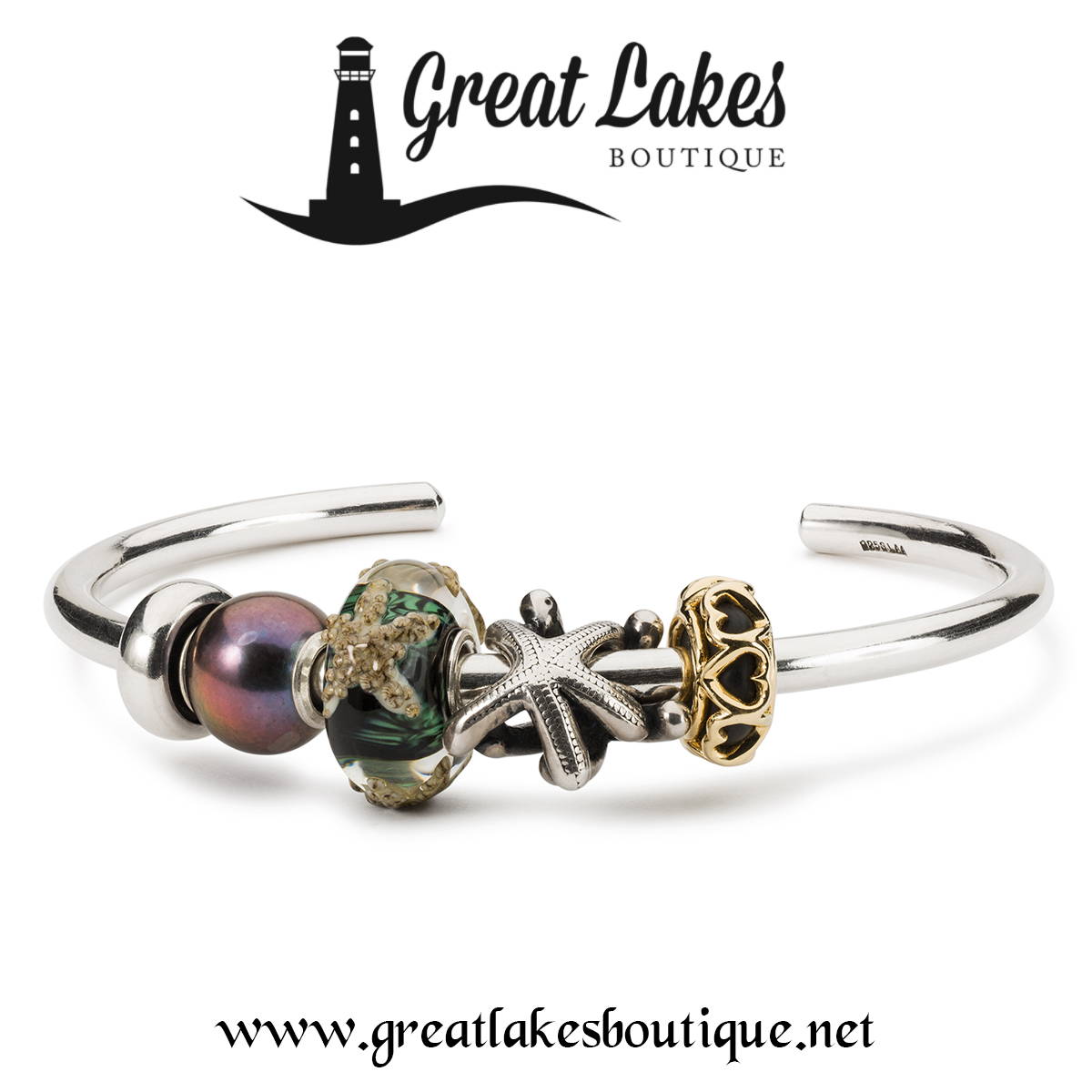 For fans of the leather bracelets, this combination is so striking! They've opted for a real contrast in colors here, using the brown bracelet to home the new Oozing Octopus and again, do notice the inclusion of pearls which really underpins the bright bold glass shades.
It's worth remembering again that there are both the double wrap or single strand leather bracelets for those who really prefer minimal looks for the summer. The single strand area also incredibly easy to fasten when alone as you don't need a lock. On the other hand you then lose the decorative lock aspect and there are some amazing oceanic locks from Trollbeads.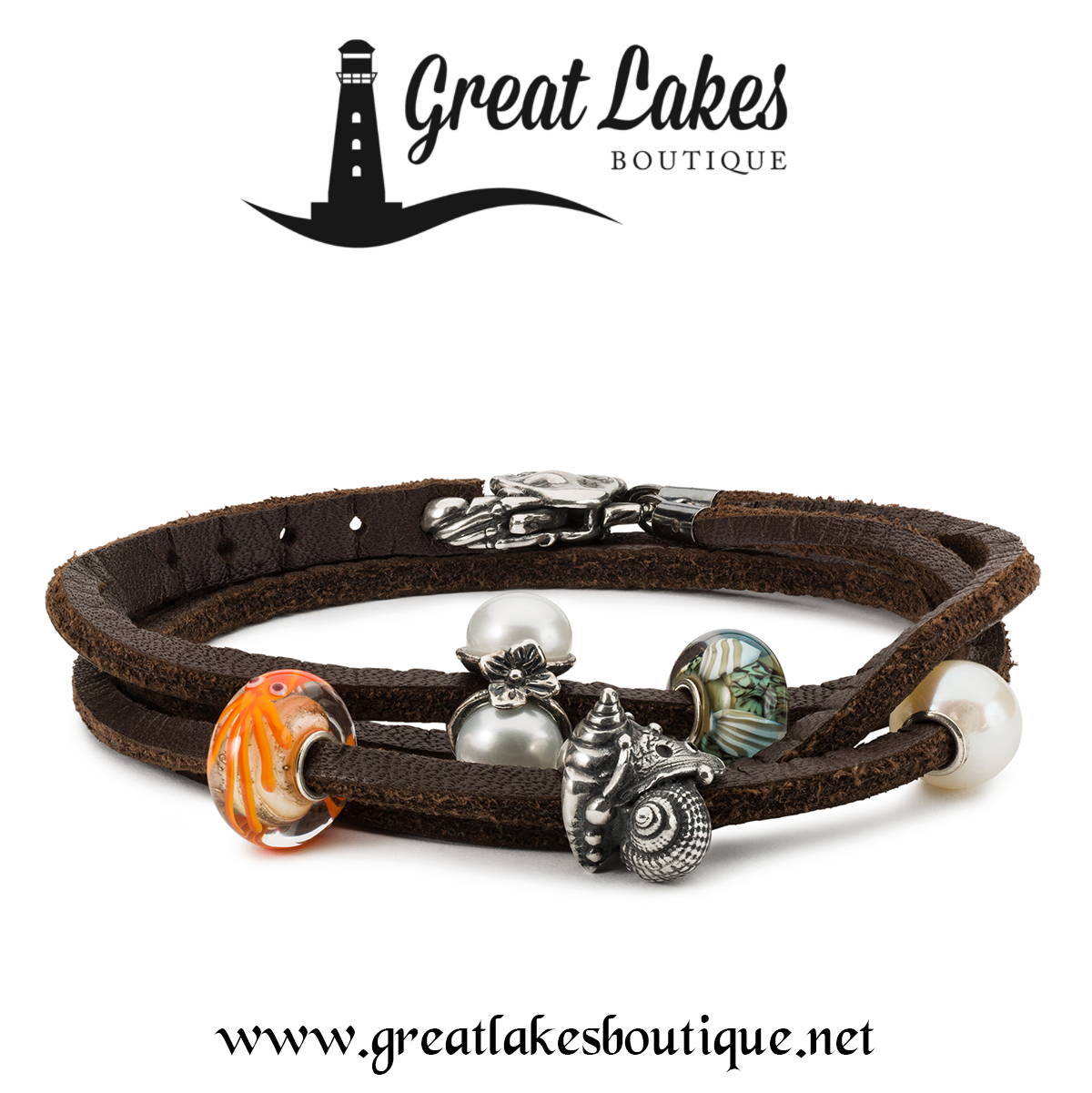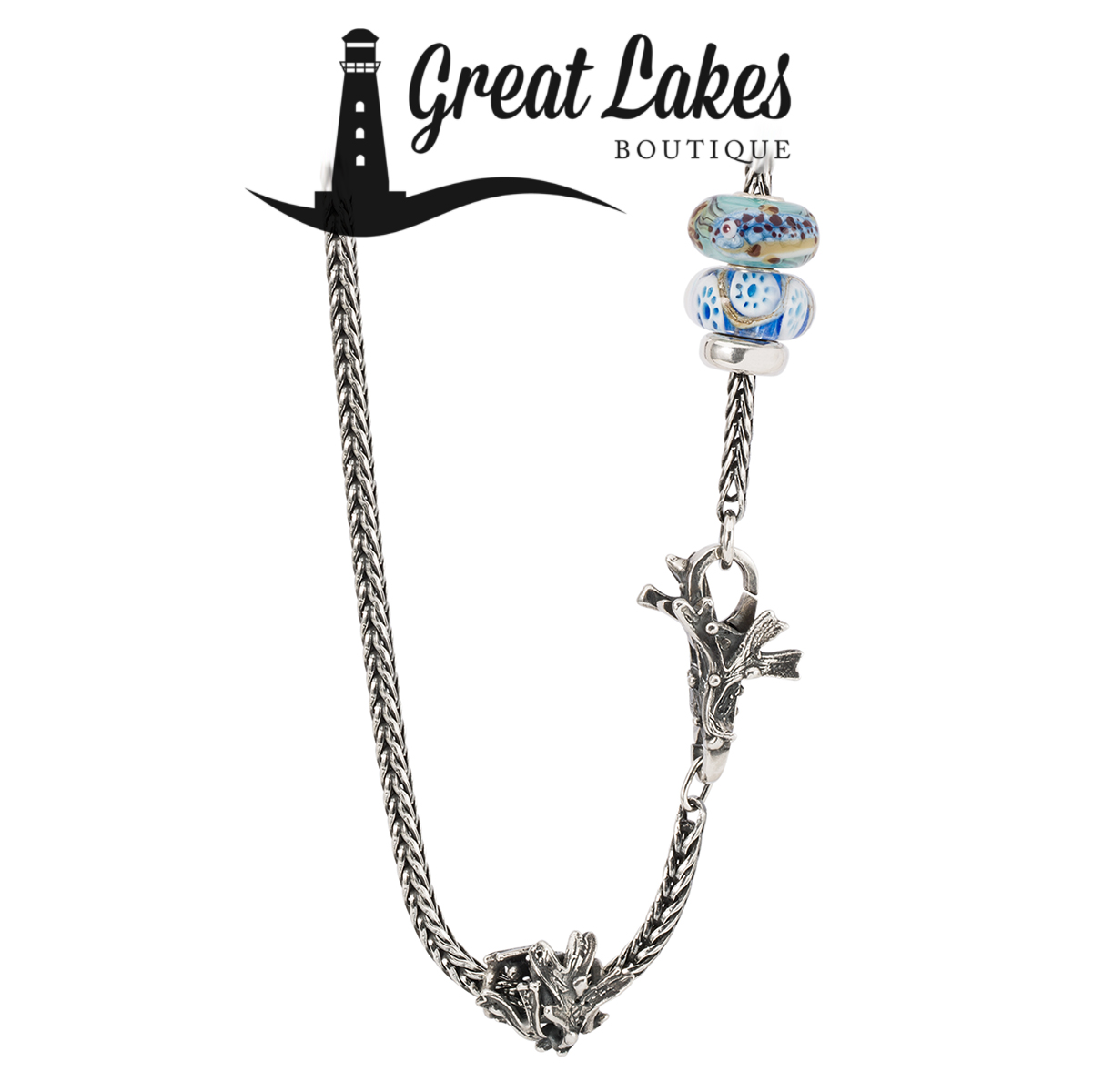 The mini combinations have extended to necklaces too and this combination is so much fun for the summer.
Necklaces are a really nice alternative in the heat too. You can also get a sense here of the chunky designs of the new Trollbeads Seaweed Lock and bead.
Lastly is this eye catching ring combination using the Trollbeads Mermaid Fantasy Ring and the upcoming Coveted Coral glass.
These rings are so unusual and when coordinate with a bangle or necklace, give a really polished look to your jewelry.
For those of you wanting to get a head start on planning for this release, I'm adding some of the additional products below so you can add them to your wish list or consider treating yourself early.