This bead bracelet blog brings a little winter theme styling, inspired by the Trollbeads Spring 2022 collection.
On Friday we were treated to the previews of the upcoming Trollbeads Spring 2022 and Trollbeads Valentine's Day 2022 collections. For those thinking this feels early, Trollbeads always release their spring collection ahead of the season itself and it really provides something to look forward to during January. Already it seems that collectors are excited for this release so today we're taking a look at some winter bangle styling with inspiration drawn from the new season beads.
The Trollbeads Spring 2022 collection is all about the garden with some beautiful floral motifs. We're also seeing a reimbergence of pearls. Pearls and silver combined together give such a pretty winter and spring look and it's one easy to create already. Several years ago now Trollbeads released the most beautiful Flowers of the Month series, all of which feature freshwater pearls. If you never treated yourself to these, now is the perfect time before the new release is here.
For this bangle set I've used the Trollbeads Chrysanthemum of November as a focal and it's one of the largest designs in the collection.
The colors for these bangles are neutral, using pearls, gray moonstones and a single Trollbeads Snow Blossom from their winter collection. We're seeing more faceted florals for spring but this design helps to still keep things wintery as we do still have a long time until spring begins.
The Trollbeads Clarity Flower is one of our best selling beads, across all brands, throughout 2021 and this set reminds me of how much I need a second. The details on the Clarity Flower make a reappearance for spring by way of a new clasp and bead. Again if you never bought this bead, or perhaps know that multiples is the way forwards, now is a great time to grab those.
On the bottom bangle is both Framed by Nature and Leaves of Grace, both reminiscent of new designs for the spring and ideal for representing those first signs of spring.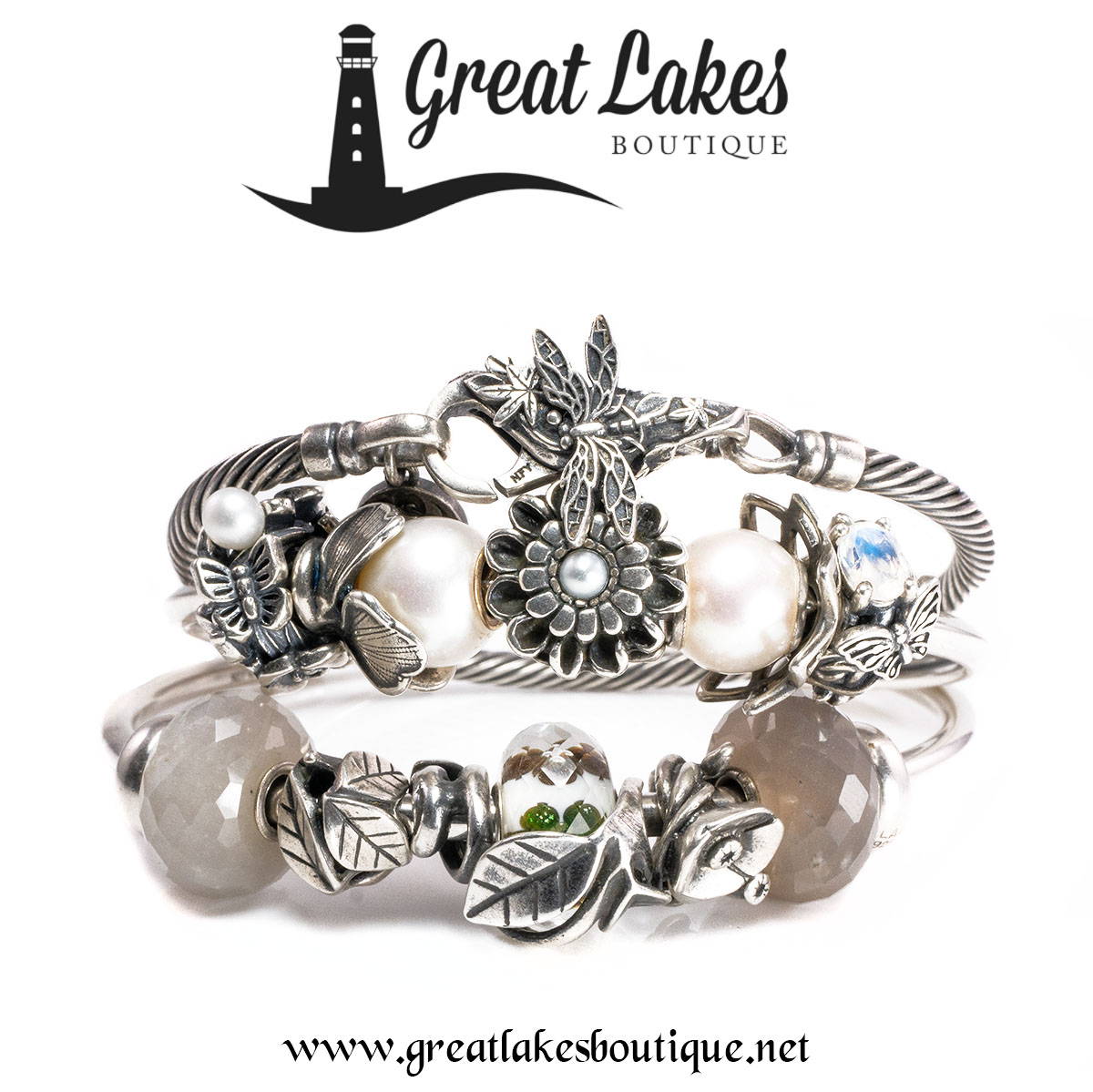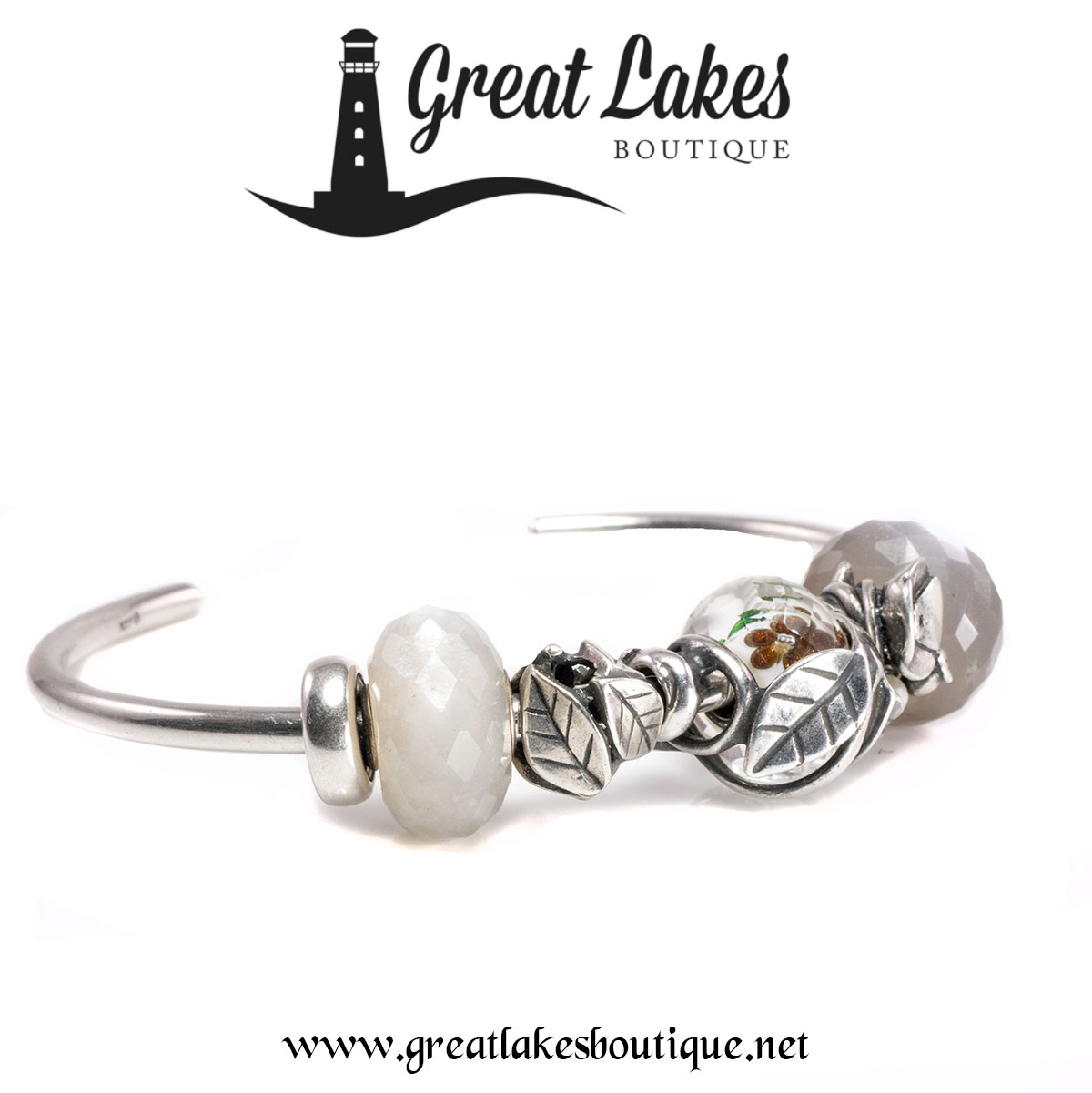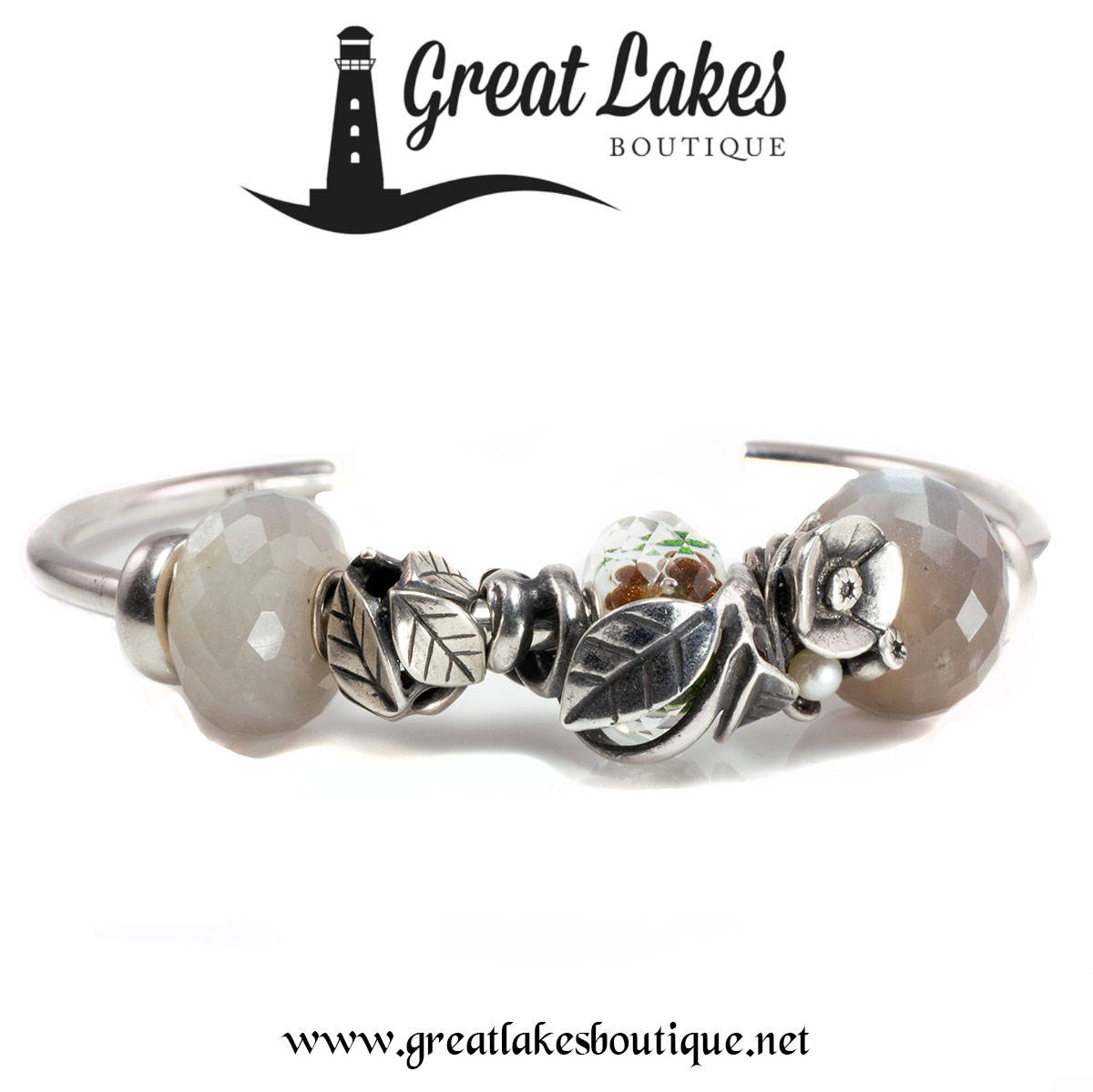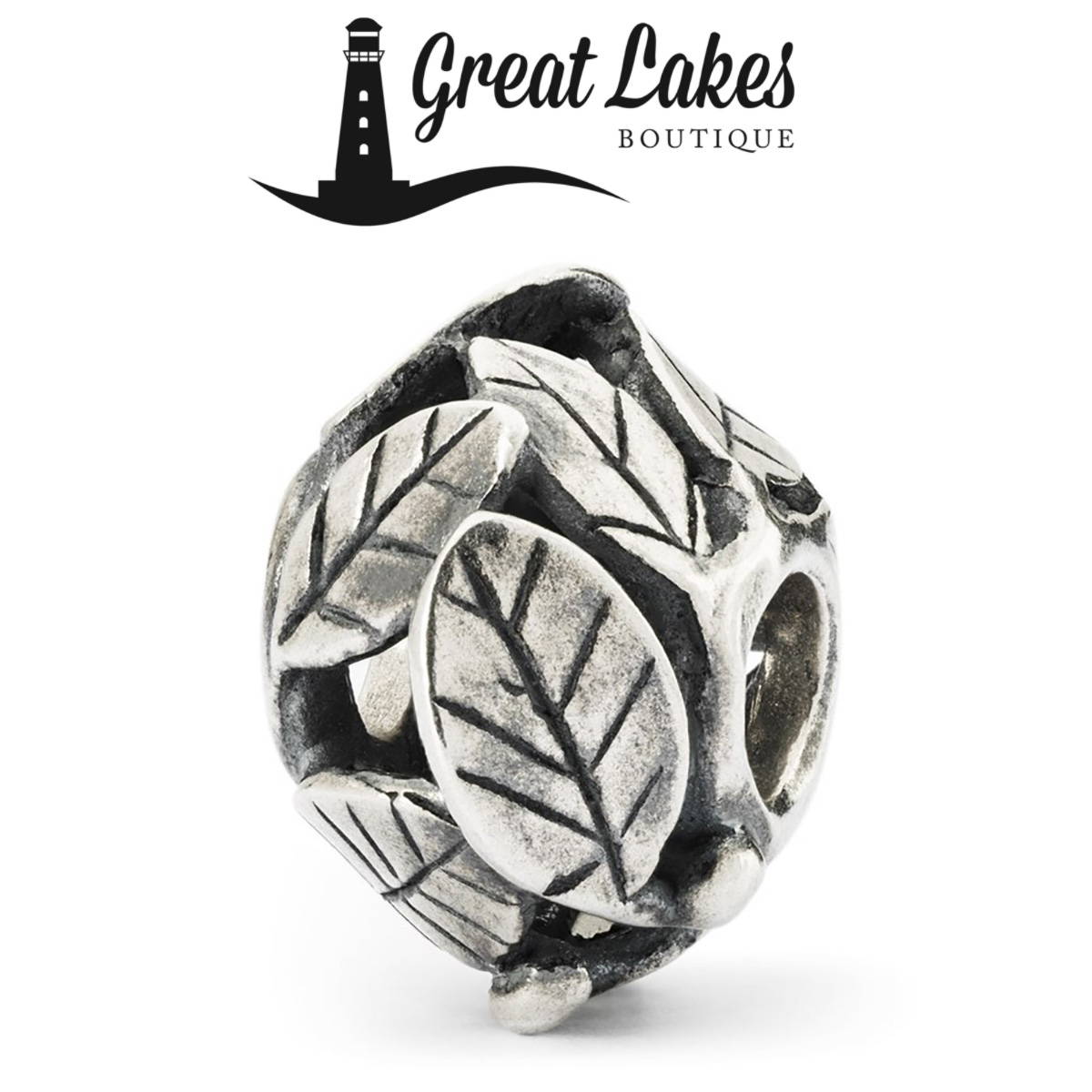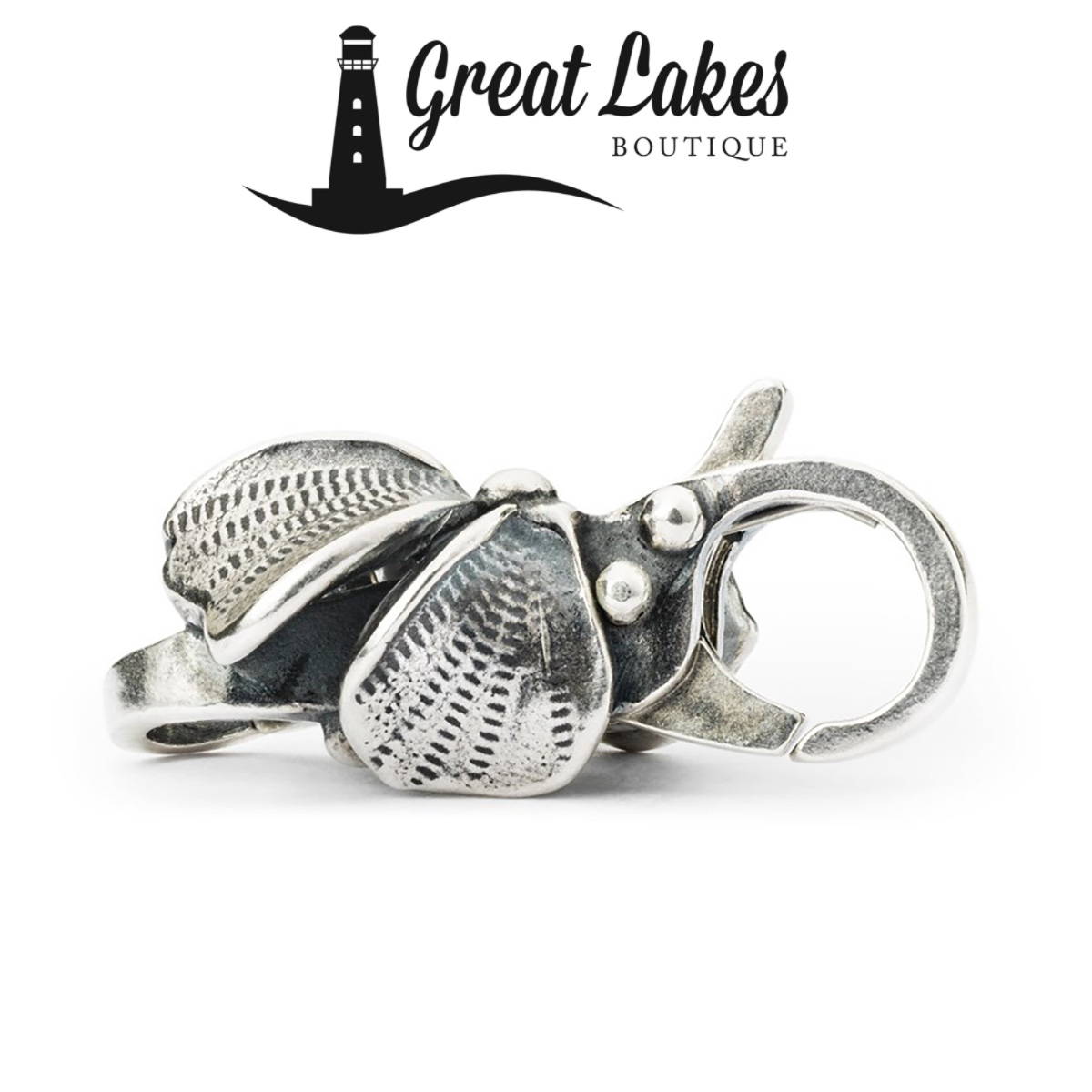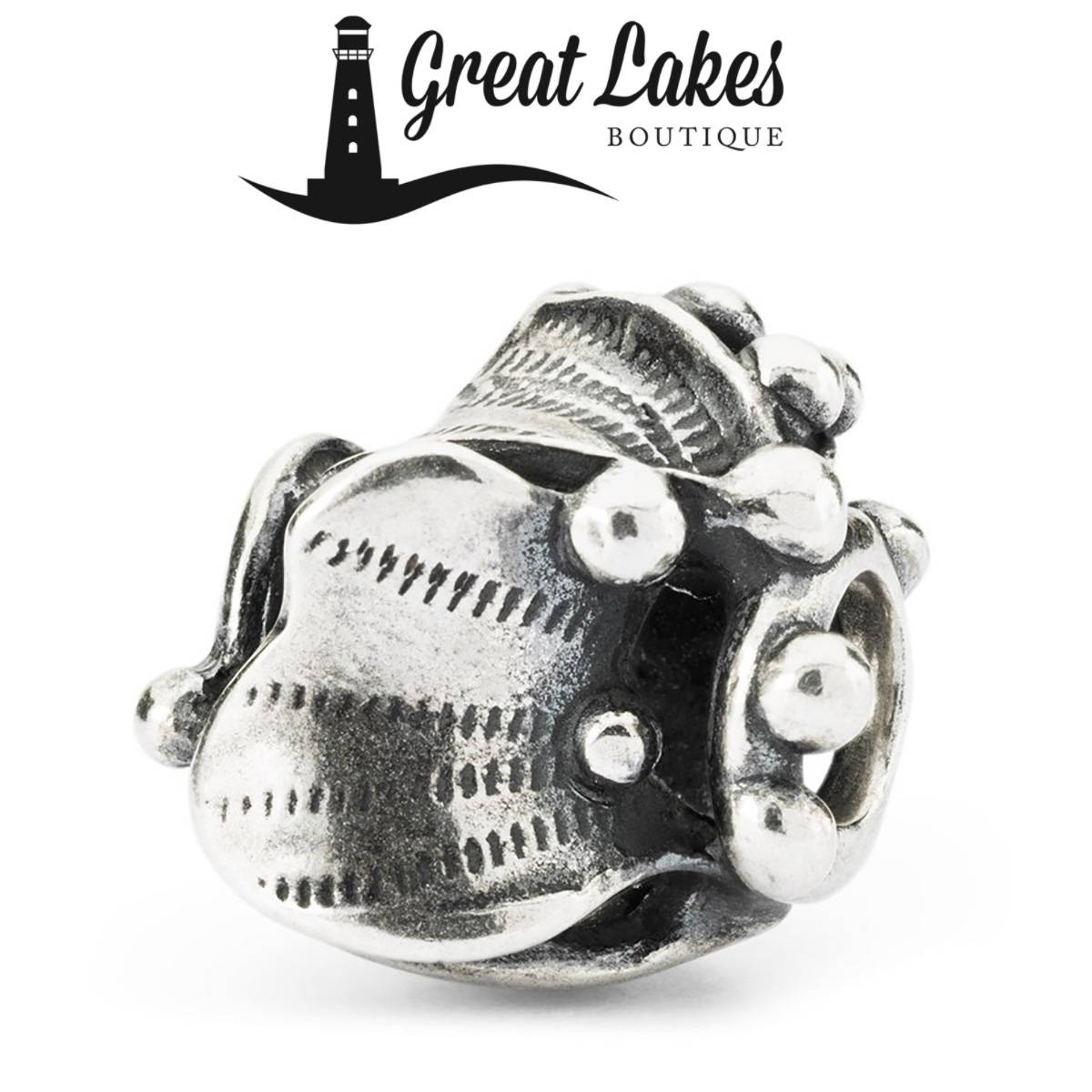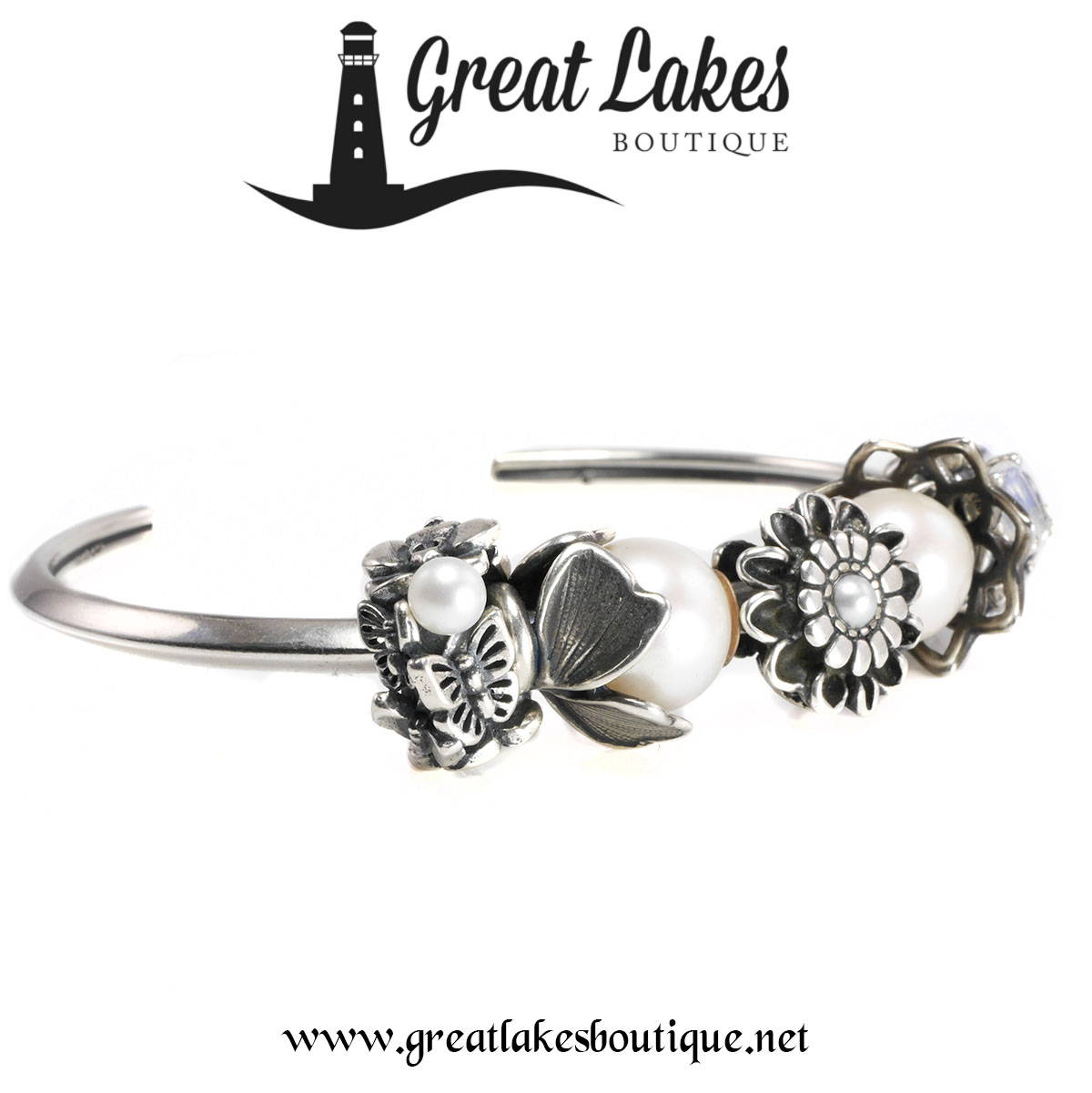 Butterflies seems to be a recurring theme in the spring release too and this should make many collectors happy. Butterfly motifs have always been popular in bead world so again this is something you can enjoy already for the next month.
The Palace of Amber Winter 2021 collection featured two beautiful butterfly stoppers. Used in this bangle stack is both the Noble Beauty Stopper and the Majestic Garden Stopper. The former has a single freshwater pearl droplet so it's going to complement the new spring beads beautifully. It also works incredibly well with the Flowers of the Month series and this bangle is my favorite from the set. It's simple, it's versatile and despite the flowers, it's softly colored for the winter season.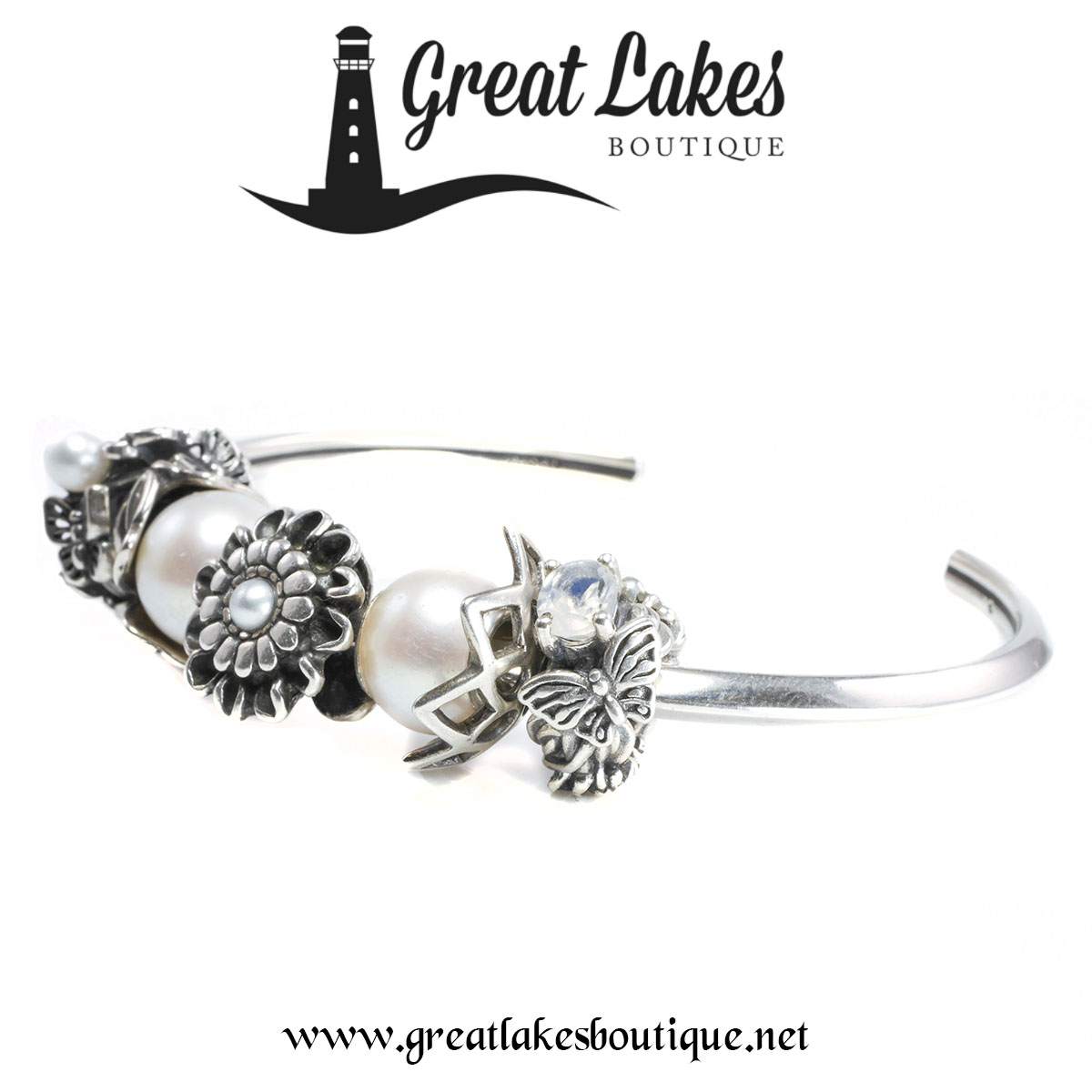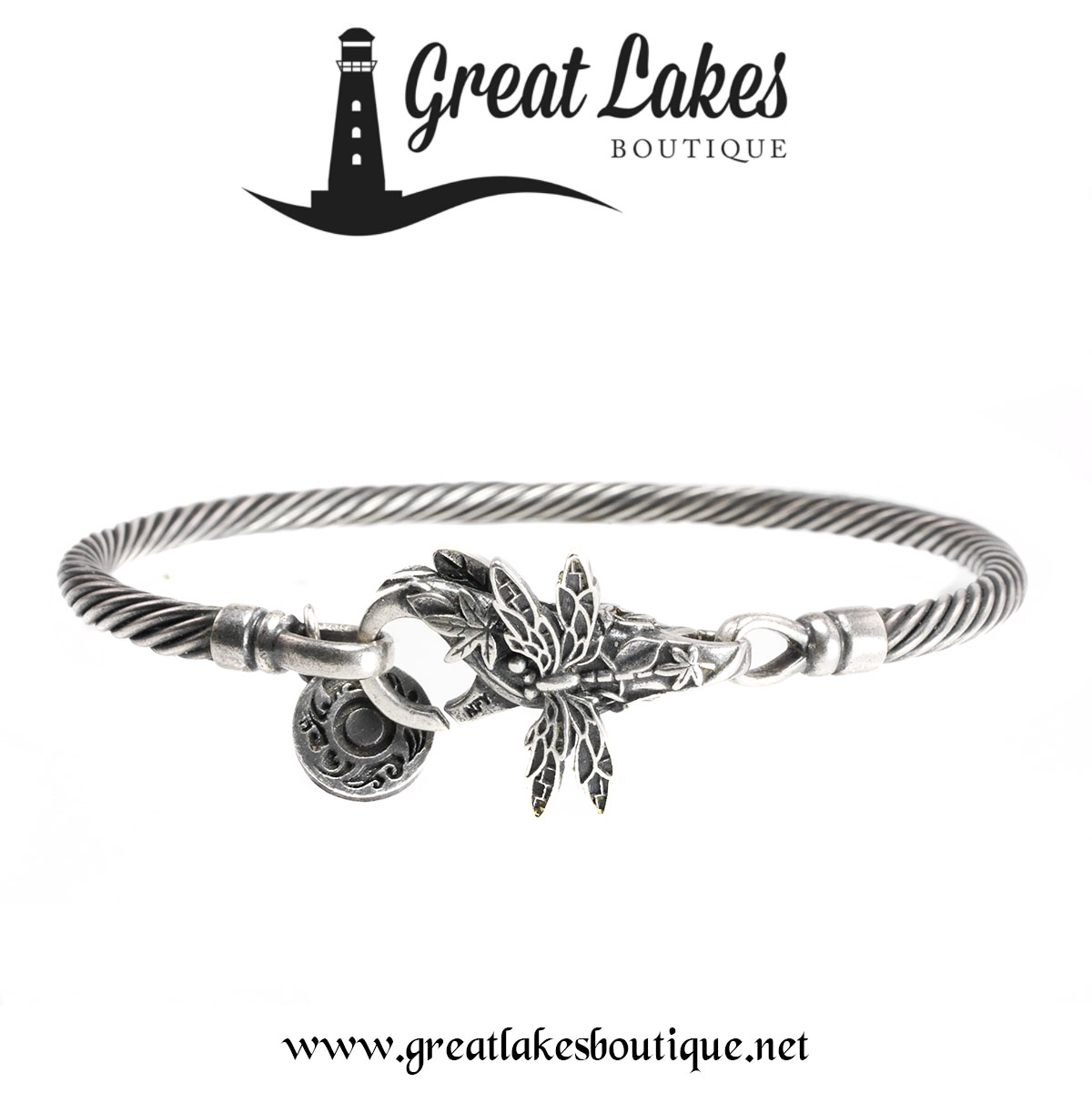 Lastly I used The Palace of Amber Lock of Glory. This is far from a new design and was actually one of the earliest decorative locks from this brand but it's been so popular over the years and works well for the theme.
For those of you keen to recreate this look, it's worth mentioning you can shop live images of the Trollbeads Gray Moonstones on the website right now but not for too much longer. If you enjoy choosing exactly the beads you want, be sure to take advantage of the gemstones at the moment.