This charm bracelet blog brings a little inspiration for the new Argo Studios Lark & Nightingale.
As the clock struck midnight this morning and welcomed Valentine's Day 2020 we officially welcomed Argo Studio as our second new brand for the season. It's been quite a mini-launch as we begin to build inventory and as new stock arrives with us, the website will be populated more. We chose Valentine's Day to celebrate the launch of one of the newest designs, the Argo Studios Lark & Nightingale. We have just a few of these remaining in stock now.
What I personally love about this design is the very subtle nod towards Valentine's Day. For Shakespeare or literary fans in general, it's such a lovely ode to the story but almost in a secretive way.
The design has versatility too so it will work well on a spring themed bangle or bracelet and we'll be sharing some ideas on our social media in the coming days.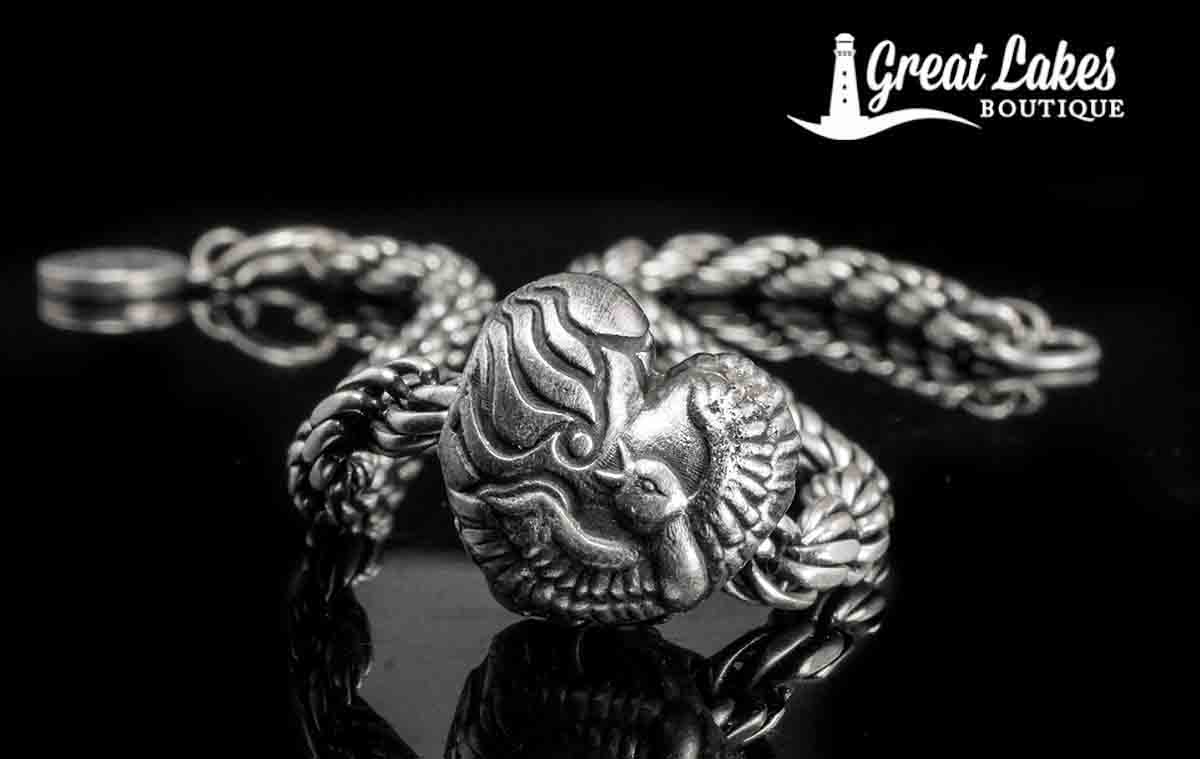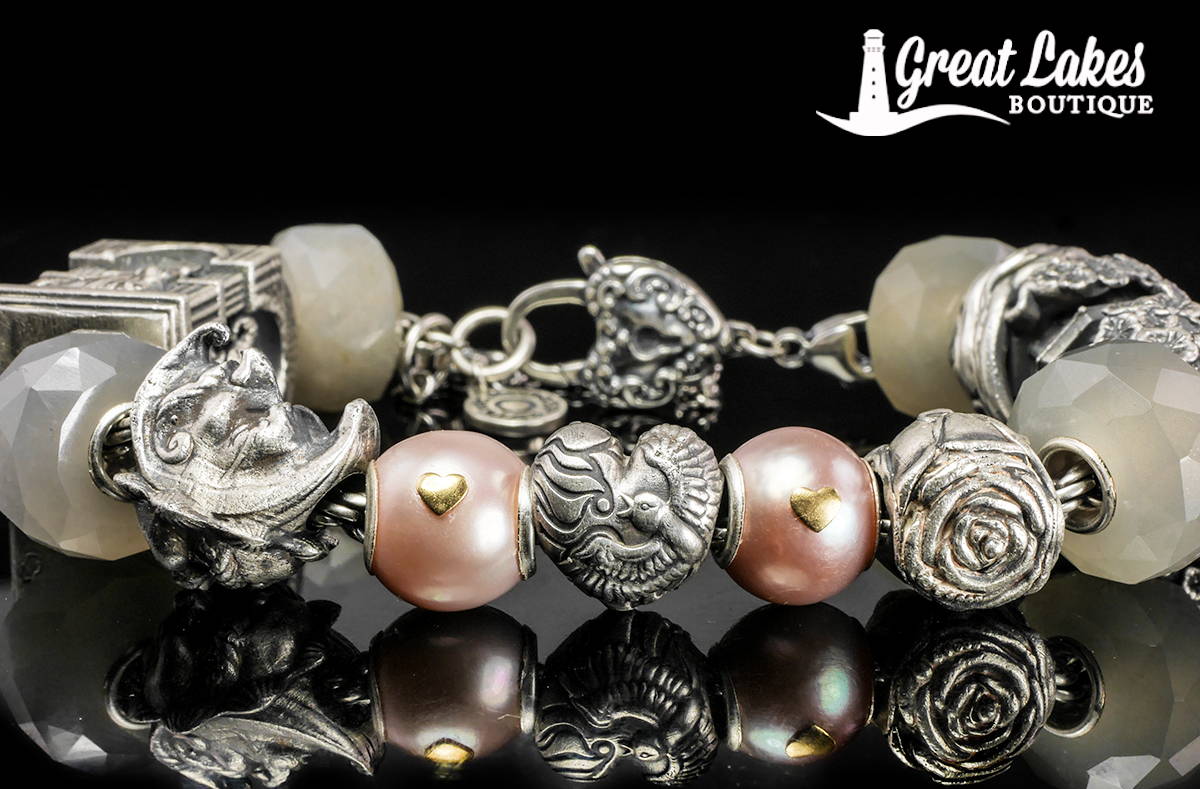 If ever there's a day to do hearts and flowers, this is it. This bracelet is inspired by the tragedy of Romeo and Juliet and uses a mix of Argo Studios and The Palace of Amber beads.
The stones featured here are The Palace of Amber Grey Moonstones and their Pearl of My Heart beads. We have just a few of the latter left now though you can also find the new Lucky Pearls in the rosa color too.
I love the drama and theatrics in Argo Studios designs. Pictured here is the amazing Venetian Carnival. Obviously the inspiration behind this is far removed from the theme of Romeo & Juliet but somehow with the figure in the archway, it just fits.
This piece is wearable on a bracelet but personally I'd opt for it on a fantasy style necklace. It's very eye catching.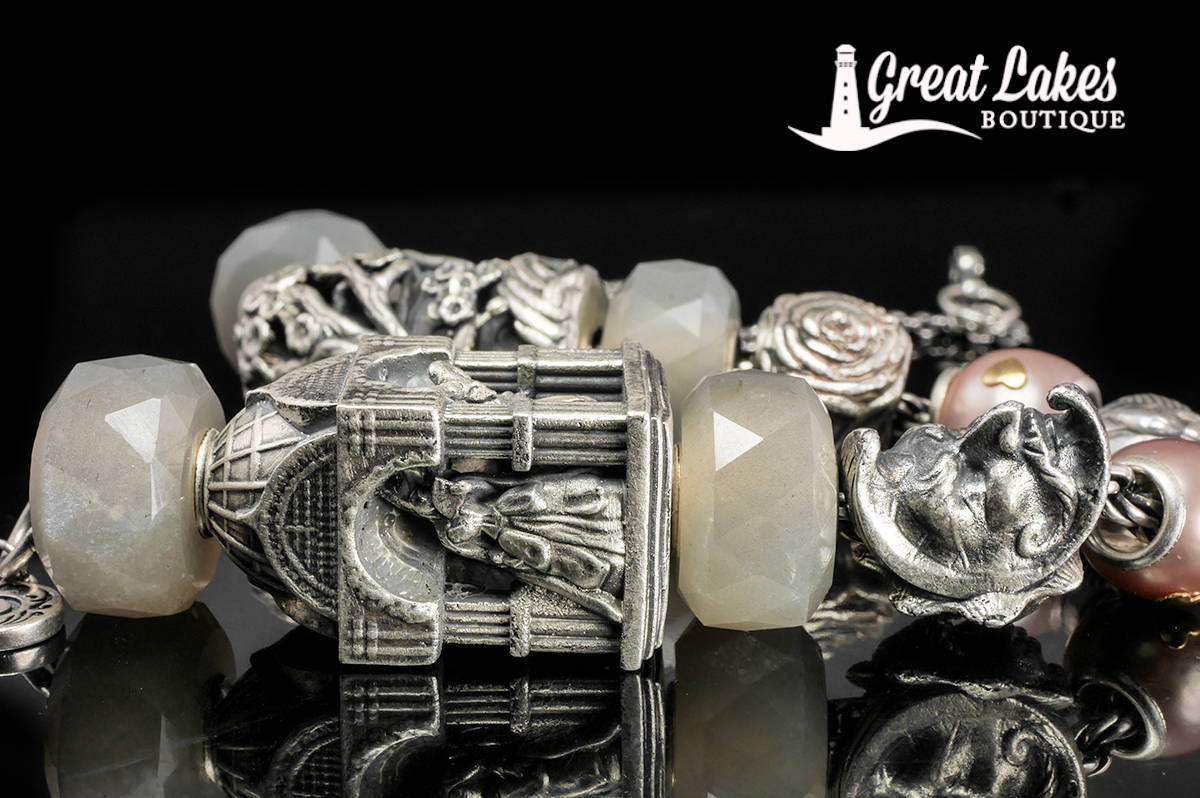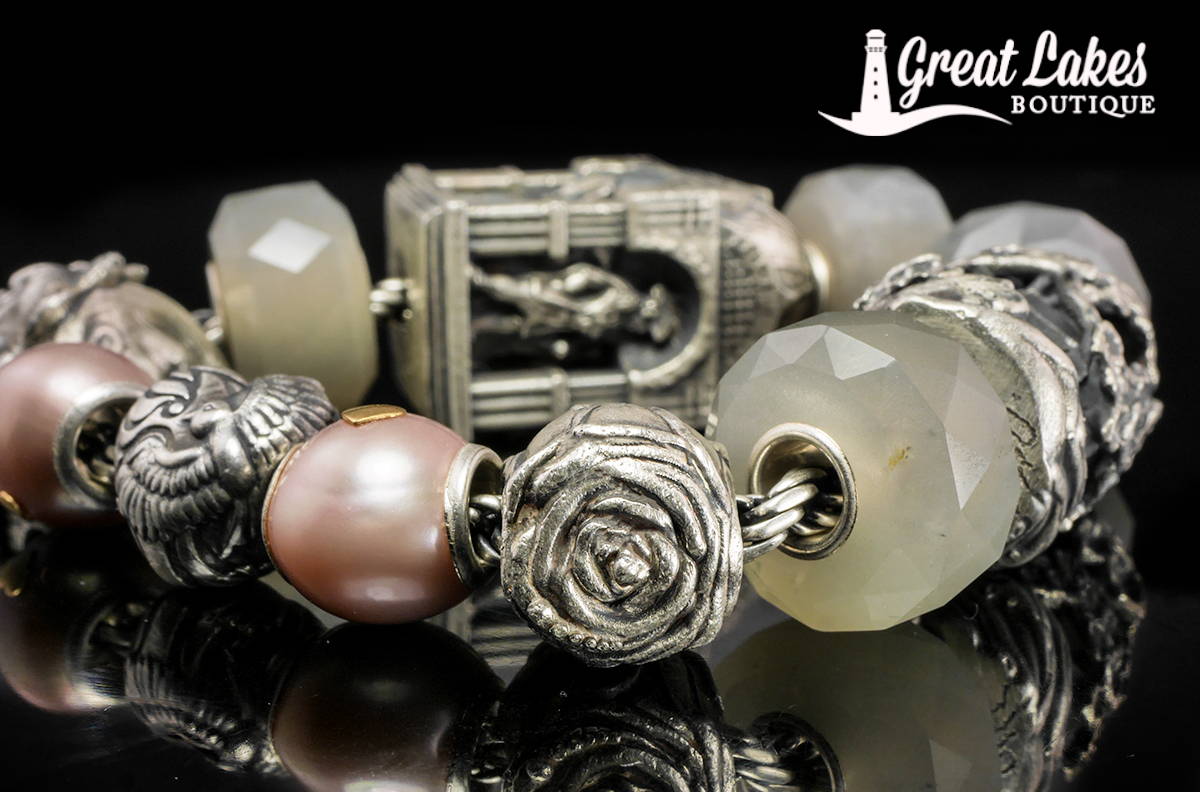 "A rose by any other name would smell as sweet"
The Argo Studios Rose is an obvious inclusion for the theme. This has already sold out on our website but it will be restocked in the not too distant future. It's a beautifully detailed bead.
The Argo Studios Sun & Moon is included to represent the hidden nature of Romeo & Juliet's relationship. Juliet loves the nightingale but hates the lark precisely because the latter means it's time for Romeo to leave so a bead representing night and day works so well here. That aside this design is another lovely example of Margo's incredible work.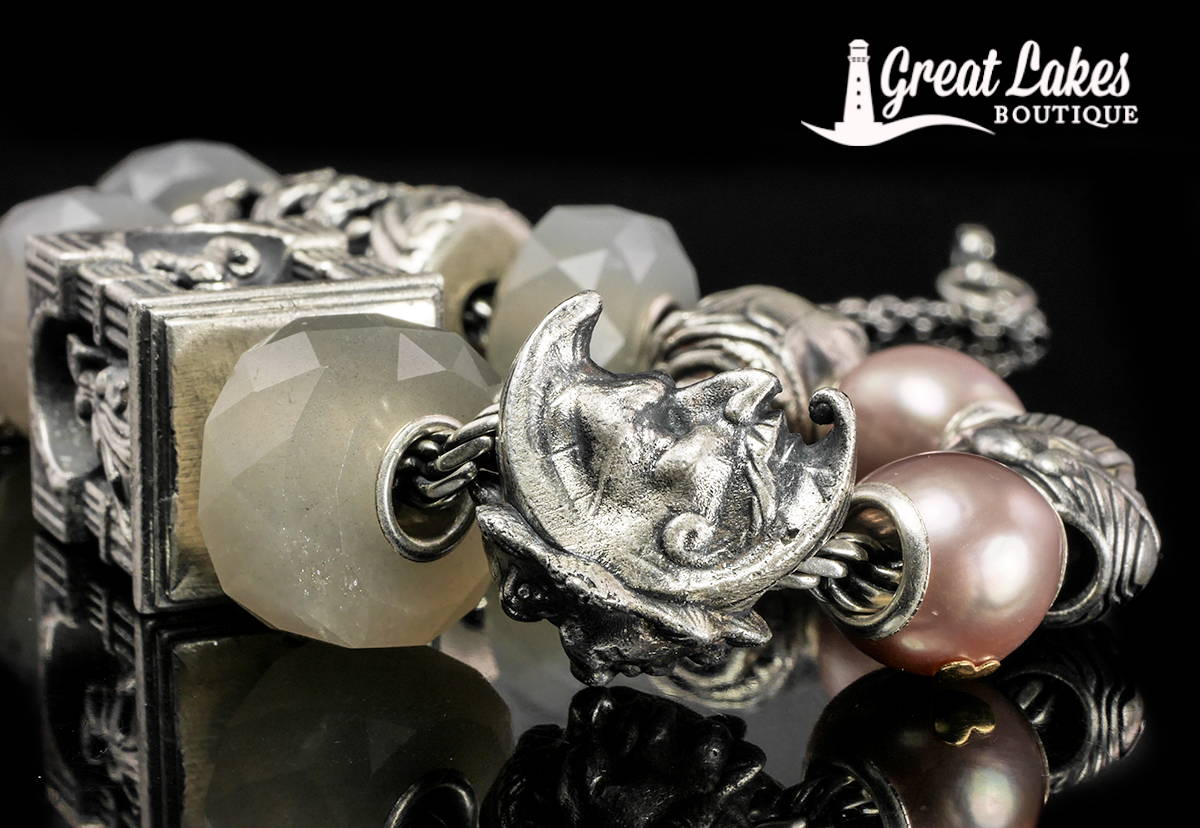 Finally is the Argo Studios Spring Pagoda and one of my personal favorite designs from this artist. Though pagodas aren't an obvious feature of the play, I loved the romantic overtures of this bead. It felt apt for the theme.