This charm bracelet blog alerts readers to the start of the Bella Fascini April Showers Sale.
It's sale time again for Bella Fascini, with savings to be had across the entire brand. For those unfamiliar with the line, they are universally cored so are compatible with all major bead brands. This makes it a really easy brand to integrate into your existing collection.
You can now save 25% on any Bella Fascini order of $75 or more. We also offer free global shipping on orders of $50 or more so that's included too. There are no exclusions but it does come with a small disclaimer.
Our stock is limited and the website is inventory controlled for Bella Fascini. Ongoing disruptions due to Covid 19 mean new deliveries are not guaranteed so we do advise ordering promptly to avoid disappointment.
The sale runs through until the end of April and the website will process your discount automatically. Do please be aware the discounted prices are shown at checkout, not on the website or in your basket. (I am working on this but it's a little tricky.)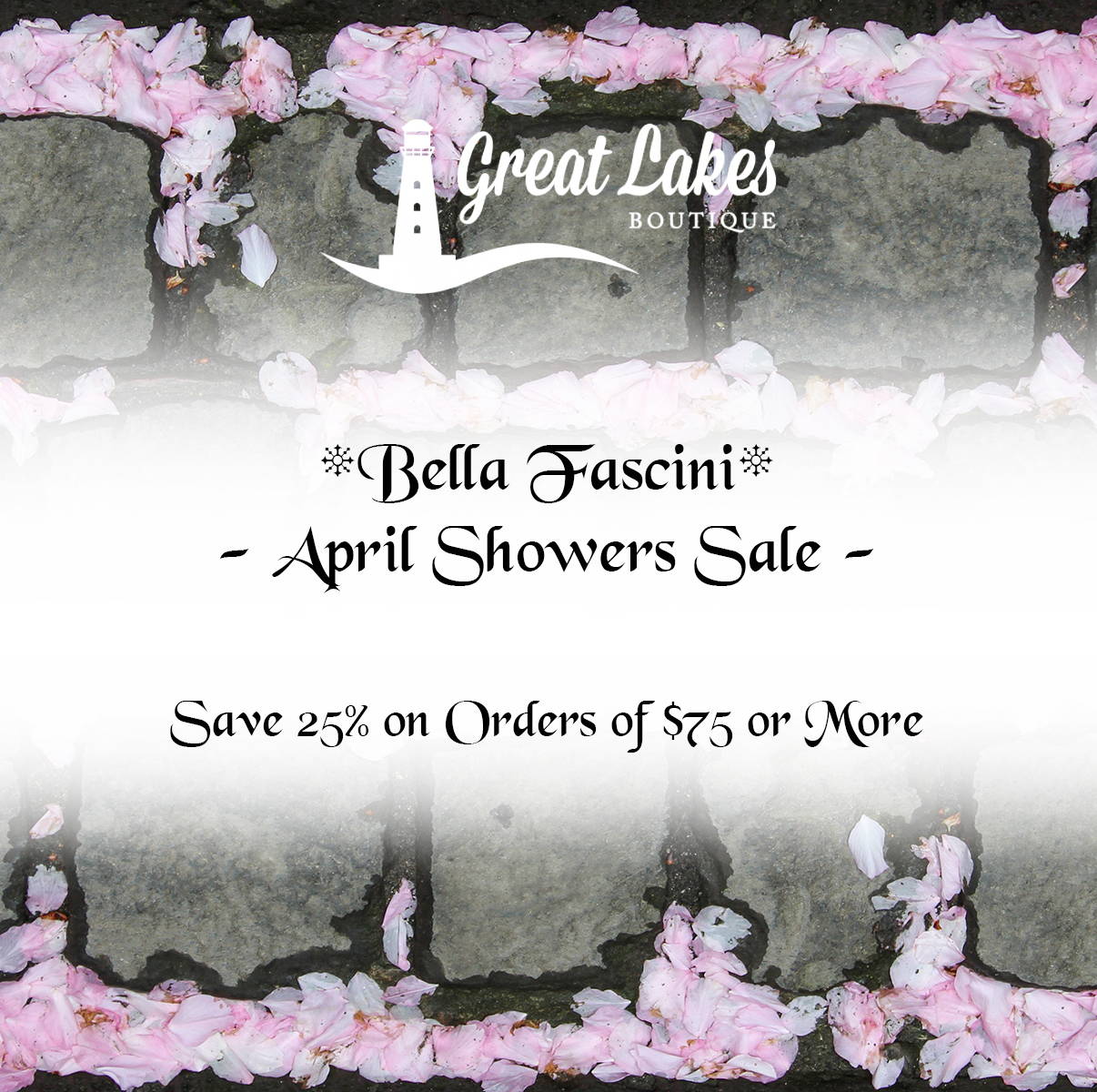 There are some beautiful beads just perfect for the spring season to be found in this line so be sure to take a look. You'll find some favorites below.