This charm bracelet blog brings a live image showcase of the Thomas Sabo Karma Beads Spring 2020 collection.
The Thomas Sabo Karma Beads Spring 2020 collection actually launched back in January. Much like Trollbeads, Thomas Sabo release in anticipation of a season rather than once it's upon us. This is a particularly bright collection for the most part however, so we wanted to wait until we were into the spring season before sharing our live images.
Please do remember this brand do not fit other bracelets or bangles but their own range of carriers are very reasonable in price. Their smaller bangle sizes retail at $69 and that's inclusive of a pair of stoppers. Bracelets also start at the same price.
This is a new brand to many of our customers and though we were hoping to introduce many of you to it during Bead Bash on the Lake, the ongoing social distancing measures make that impossible. Instead join us for a virtual tour of this release.
The collection is marketed as the Thomas Sabo Magic Garden release and you'll soon see why. It's brimming with summer animal motifs and exotic colors.
One of our favorite pieces from the release and definitely popular with customers, is the Thomas Sabo Butterfly. This design launched in both silver and the 18k gold plated option and features small gemstone accents.
It's a very pretty bead for the warmer months and one that looks beautiful as a solo focal on a bangle or bracelet.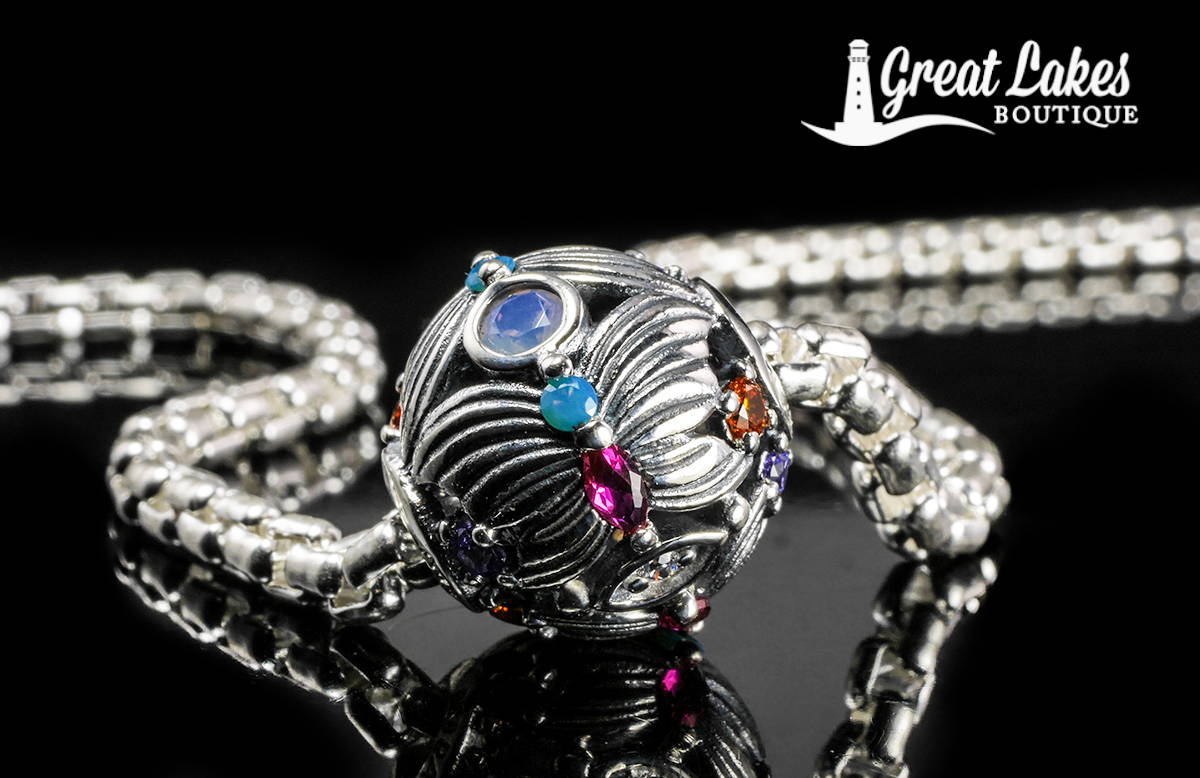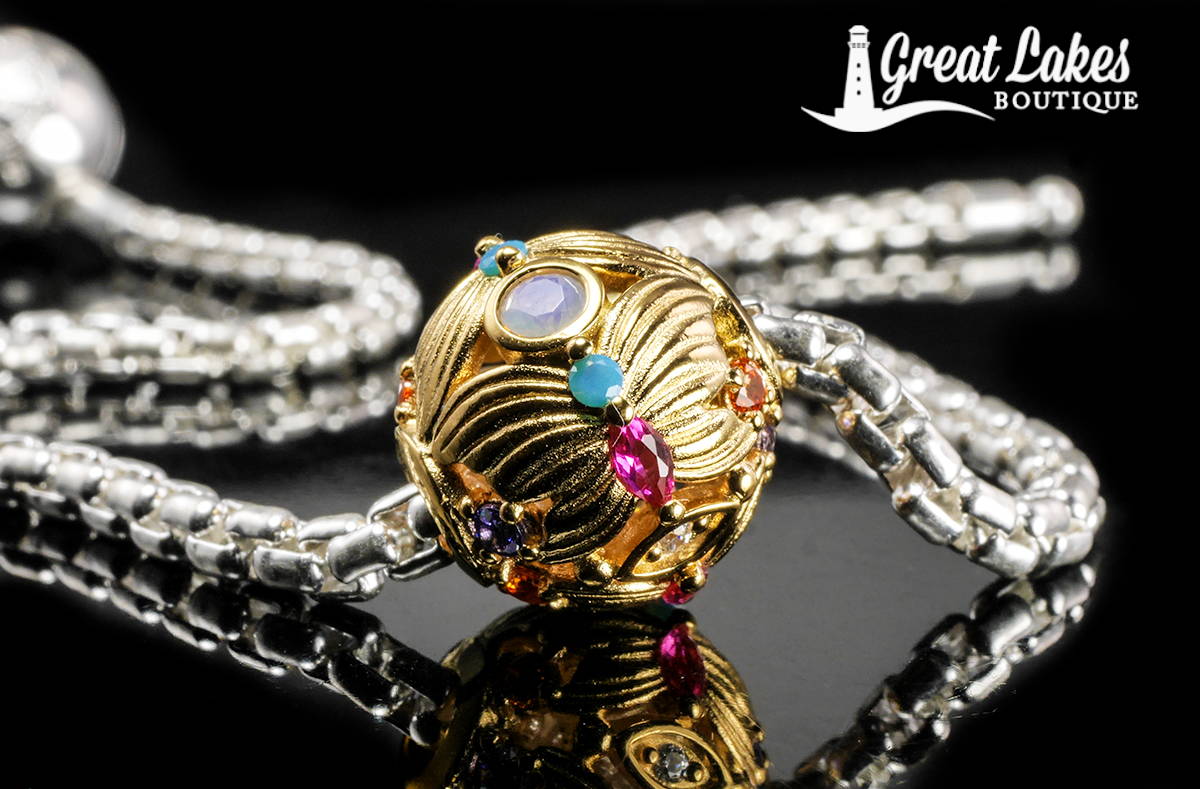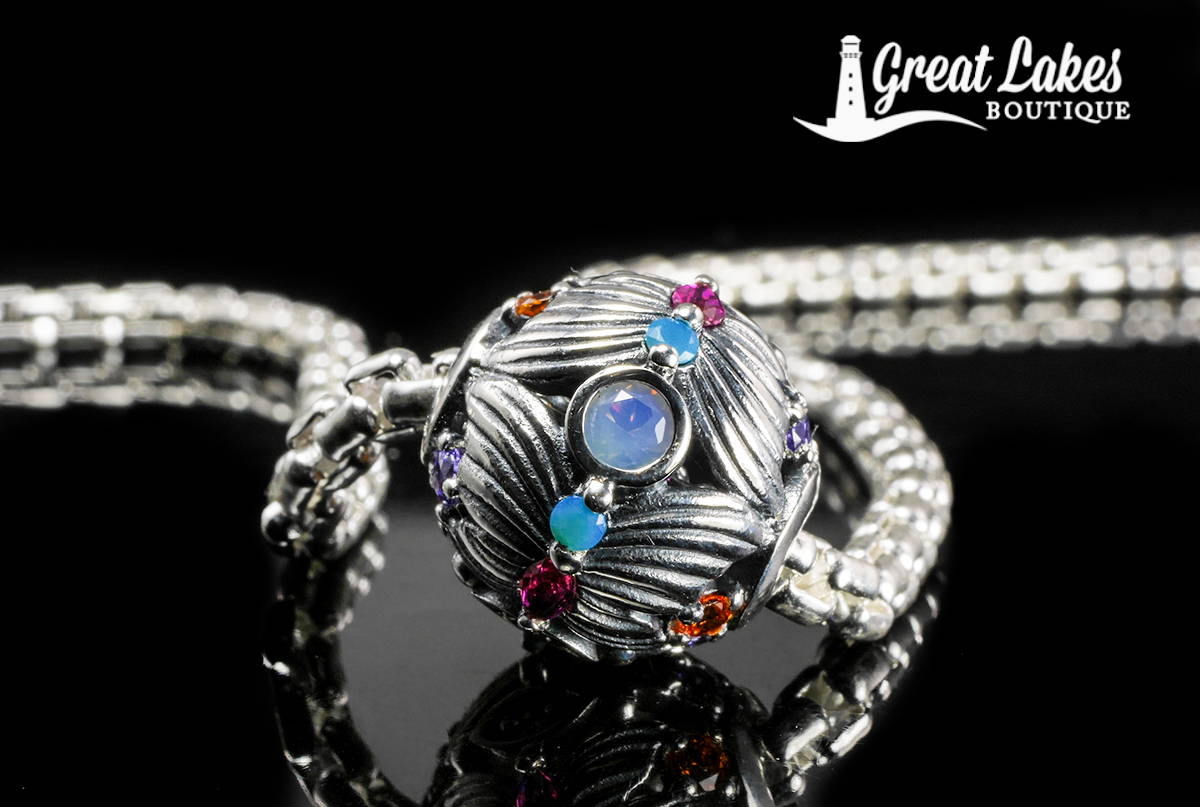 The Thomas Sabo Karma Beads Hummingbird is also available in both silver and then the gold plated finish.
This openwork bead features a repeating hummingbird pattern with each bird having different colored enamel wings. The intricate details on these beads is so impressive.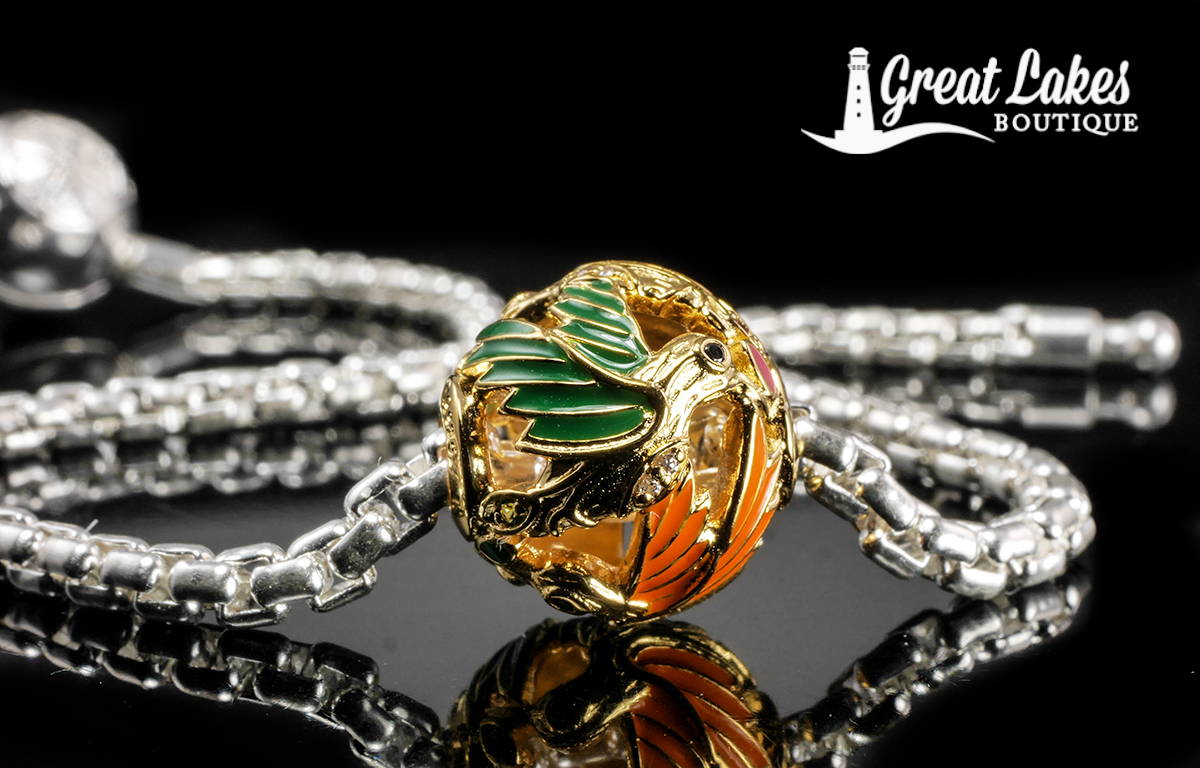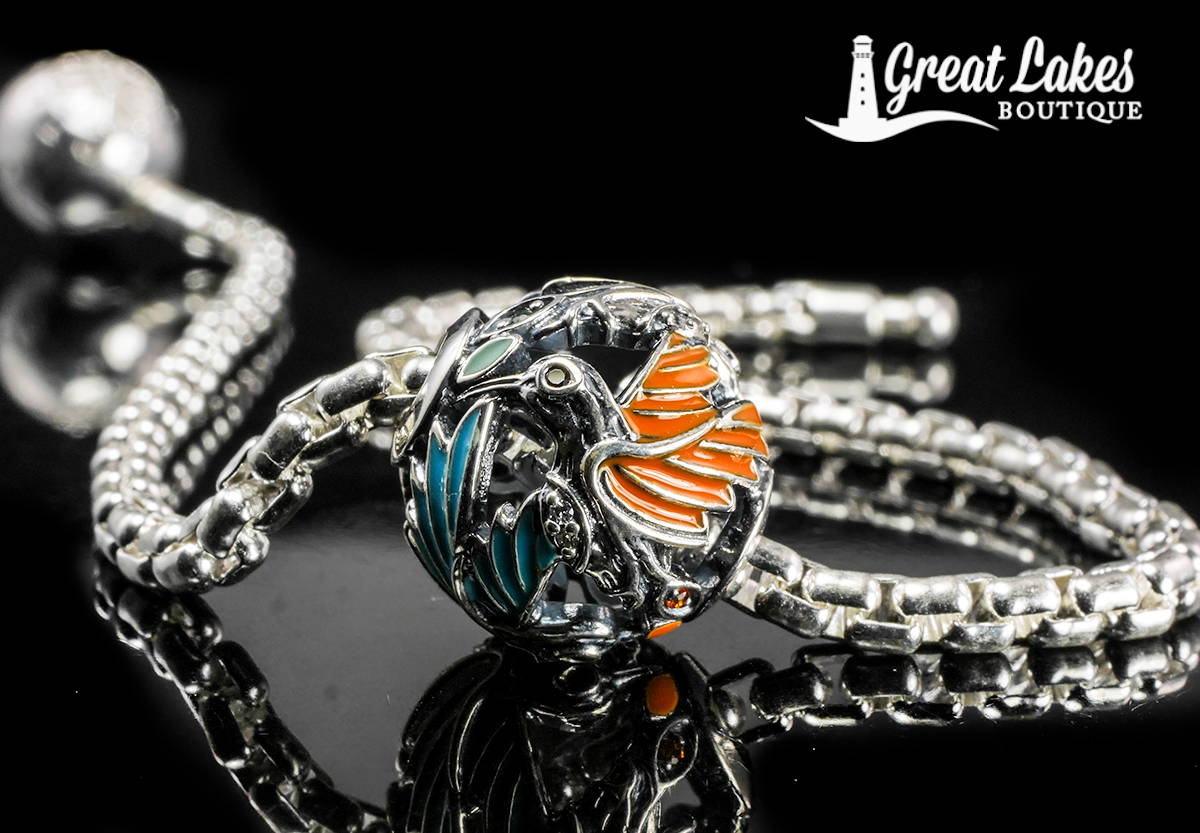 Another popular design has been the Thomas Sabo Karma Beads Feather with Multi-Colored CZs. Again you can find this in either silver or gold plated but it's worth noting also there are already plain versions of this bead.
I've always loved feather motifs in jewelry and this is a very tropical version.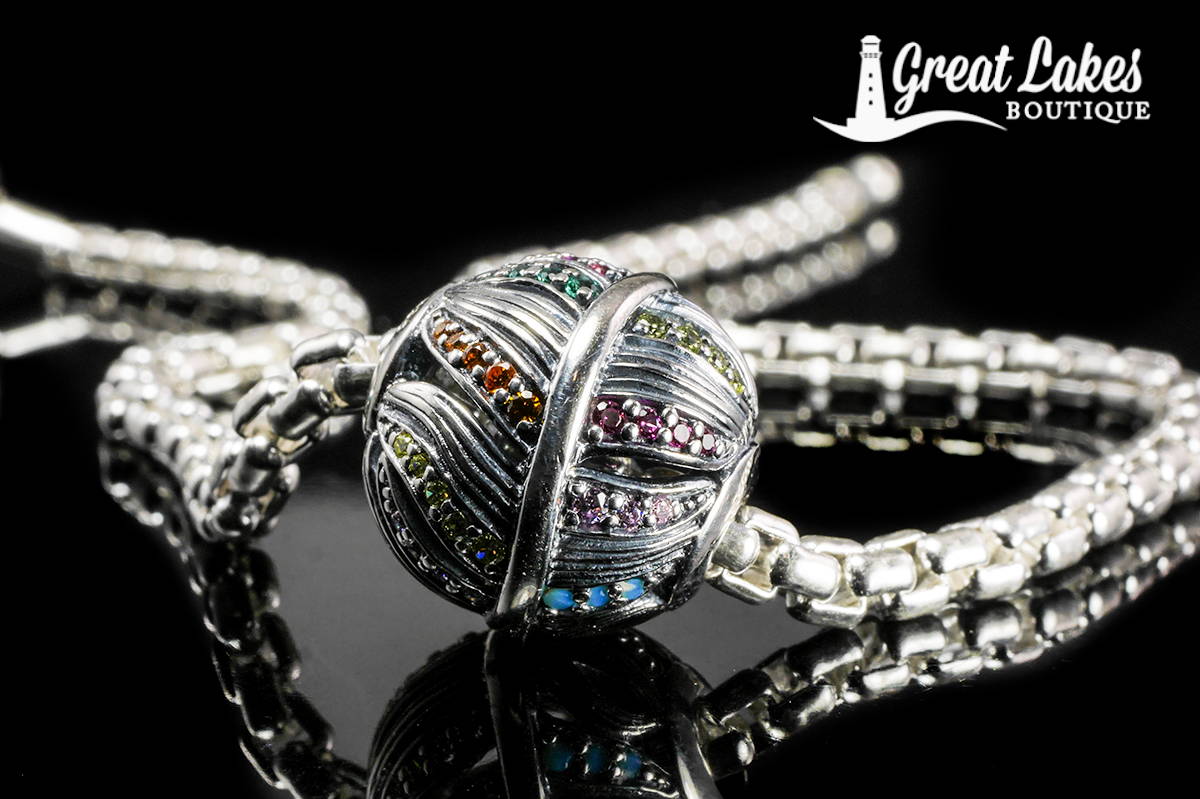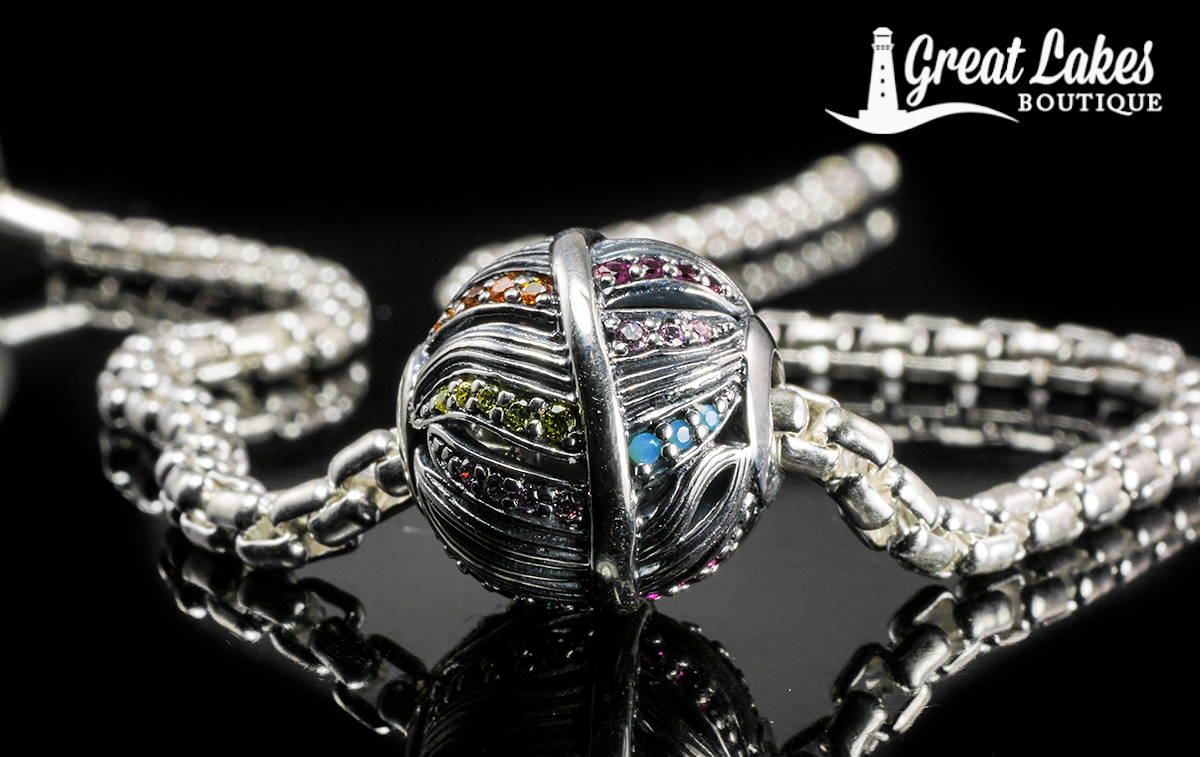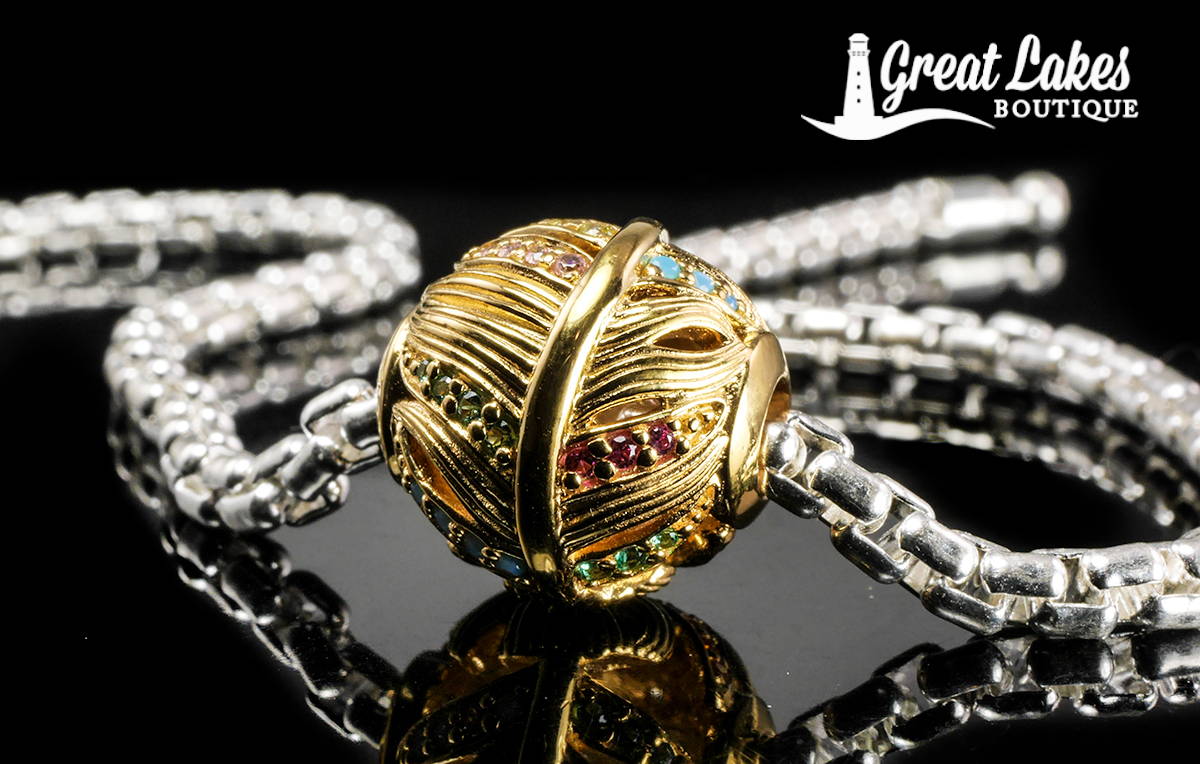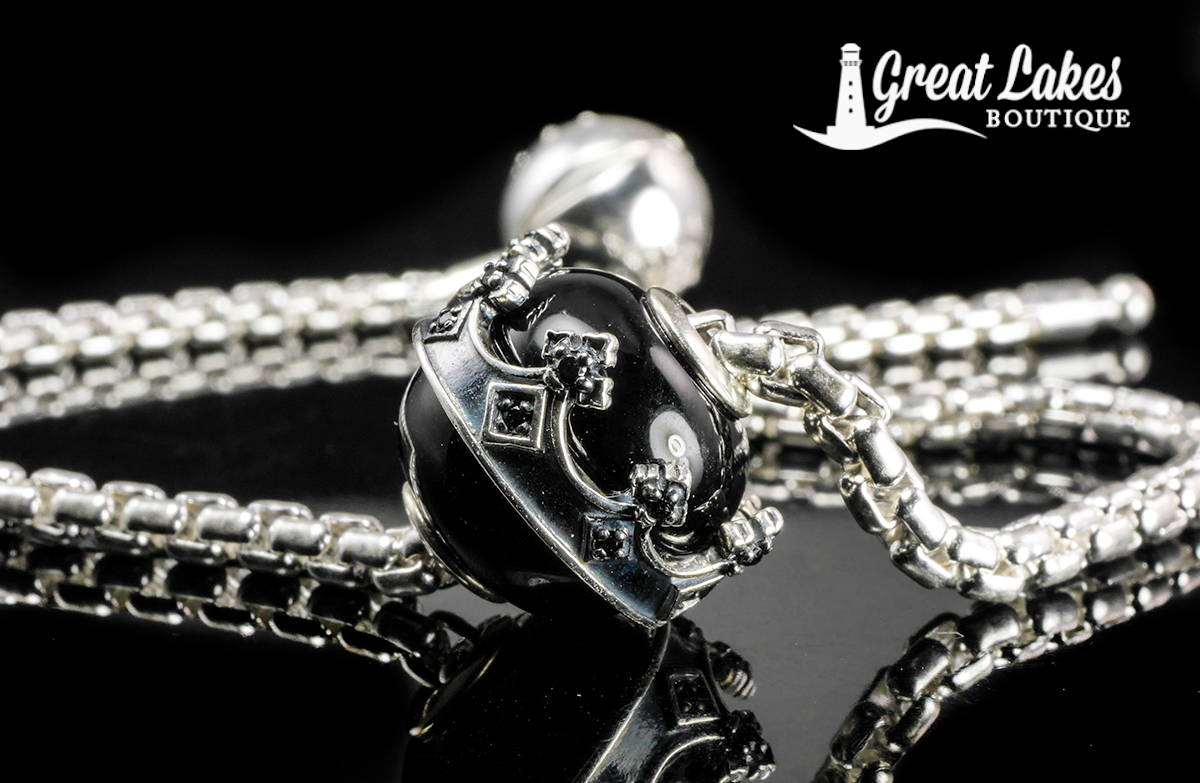 There's then a couple of pieces that feel removed from the theme of a magic garden and both are personal favorites.
First is the Thomas Sabo Karma Beads Crown available in either black or duo-tone. The two have completely different vibes with the black feeling a little bit gothic rock where the gold is rather lux. These are so striking! They're also quite large for Karma Beads.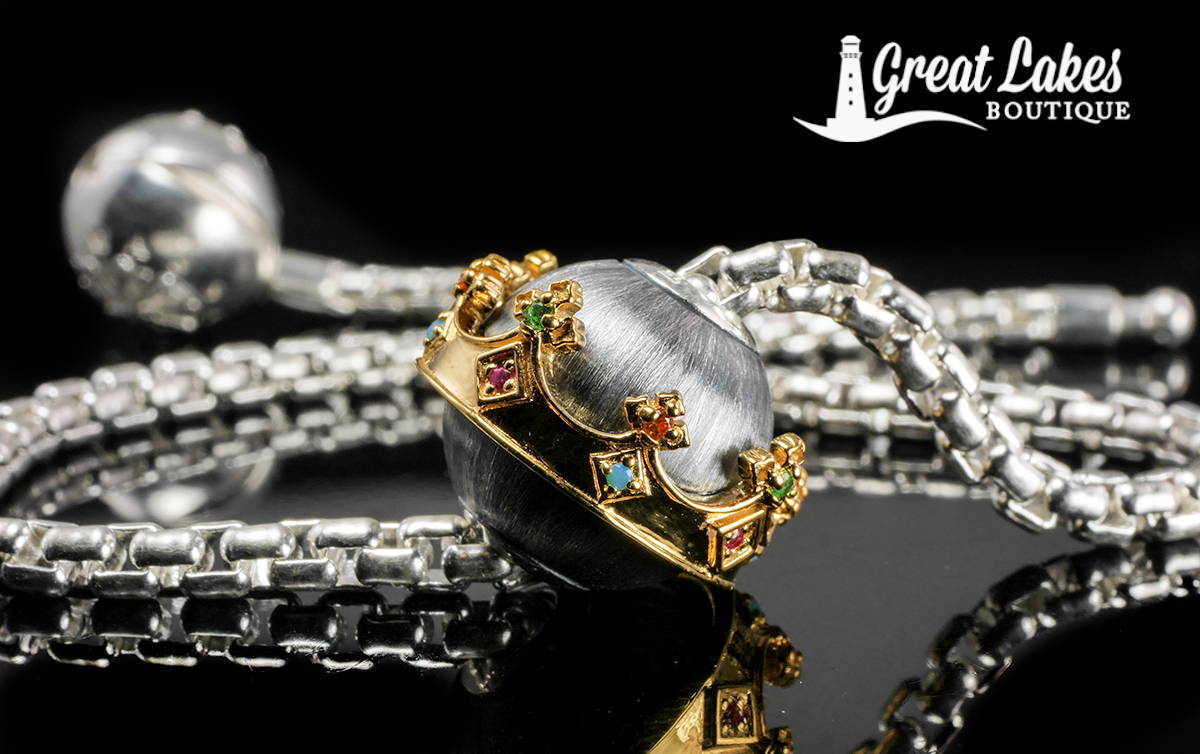 Finally and more seasonally is the Thomas Sabo Karma Beads Leaves with Malachite. We're now into April, the month of April showers. This bead feels so apt for this time of year. The use of CZs is subtle here and reminiscent of dew drops. This is a really lovely design.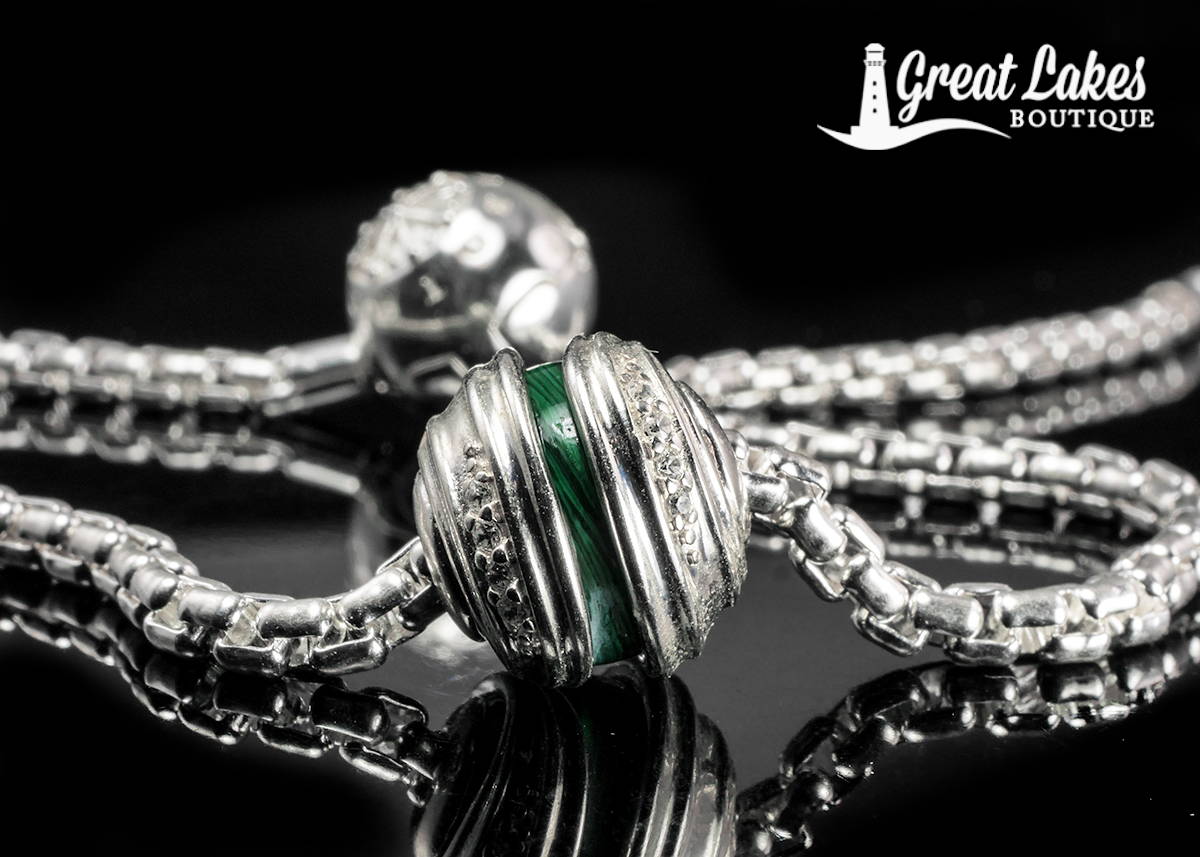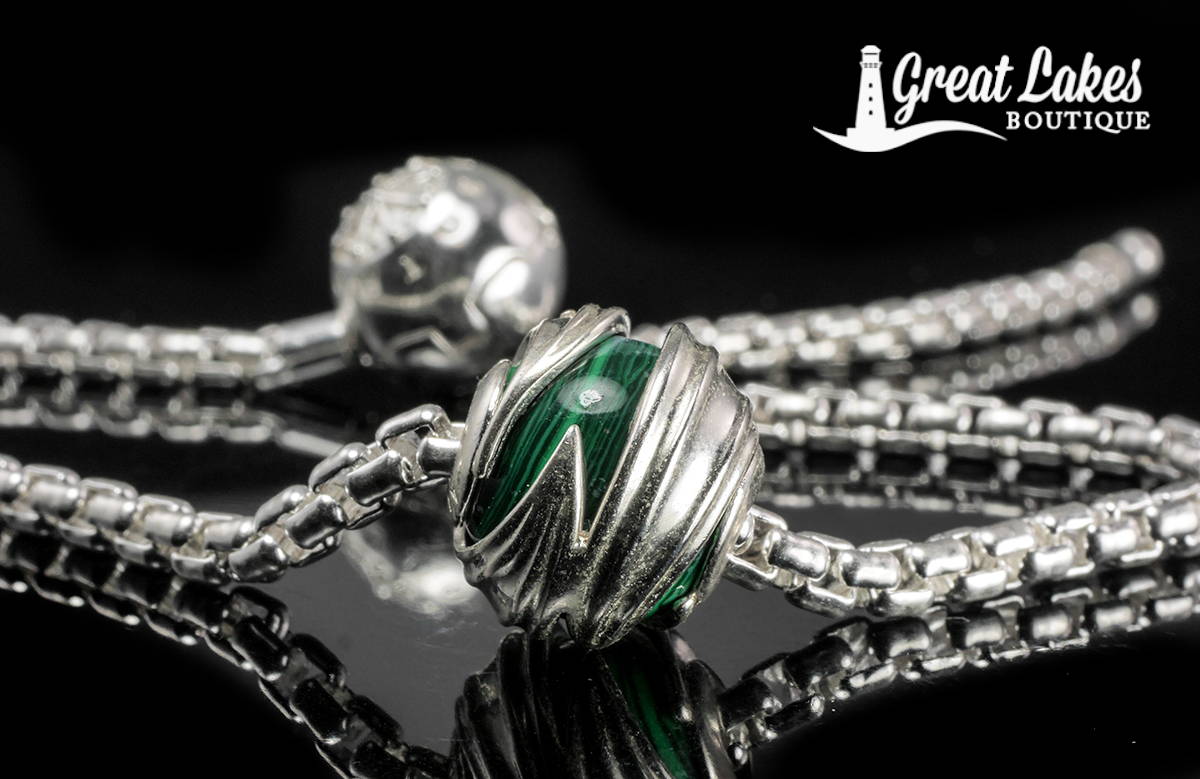 The Leaves with Malachite works as a great focal with their malachite stones.
It featured on my spring bracelet with some of their animal themed beads such as the Owl and the Frog.
Just one of the reasons I love this brand is the range of styles you can channel. It can styled from gothic to cute and girly and there's a couple of bracelet examples below.