This charm bracelet blog brings a preview of the first part of the Bella Fascini Christmas 2020 Collection.
Moments ago the first part of the Bella Fascini Christmas 2020 Collection made it's debut with I'll Be Home for Christmas. All brands have their own personal strengths and for Bella Fascini, it's unquestionably holiday inspired designs. The really good news being this design is in stock well in advance of the holiday season which means those wishing to shop will have weeks worth of use.
Do be aware though that as soon as we hit Black Friday weekend, the mail slows down dramatically. If you love this bead as much as we do, order sooner rather than later so it doesn't get caught in the Christmas chaos.
The Bella Fascini I'll be Home for Christmas is a beautifully trimmed, festive door. There are however actually three different versions of this bead. While the front is the same on each design, the black varies with different colors of enamel.
You'll find a high shine Christmas tree set against the backdrop of sparkling enamel work.
The three variations are Holiday Red, Starry Night or White Christmas and they all have their own vibe to them. This is such a good idea as it also allows you to choose the door best suited to your own tastes or Christmas bracelets. The red is the very festive version, the black would be so beautiful with the new Trollbeads Starlight beads and the white is Christmas card, winter day perfect.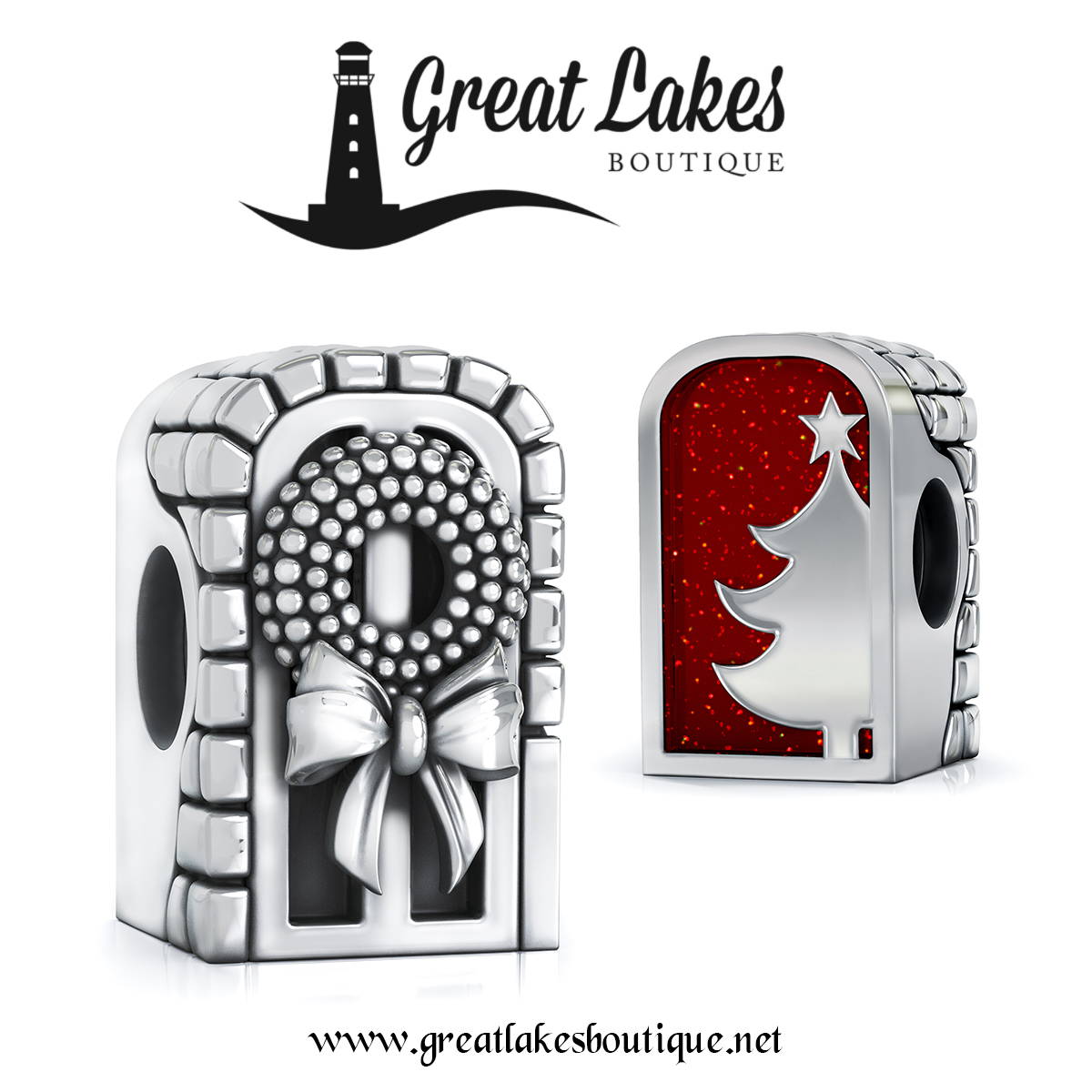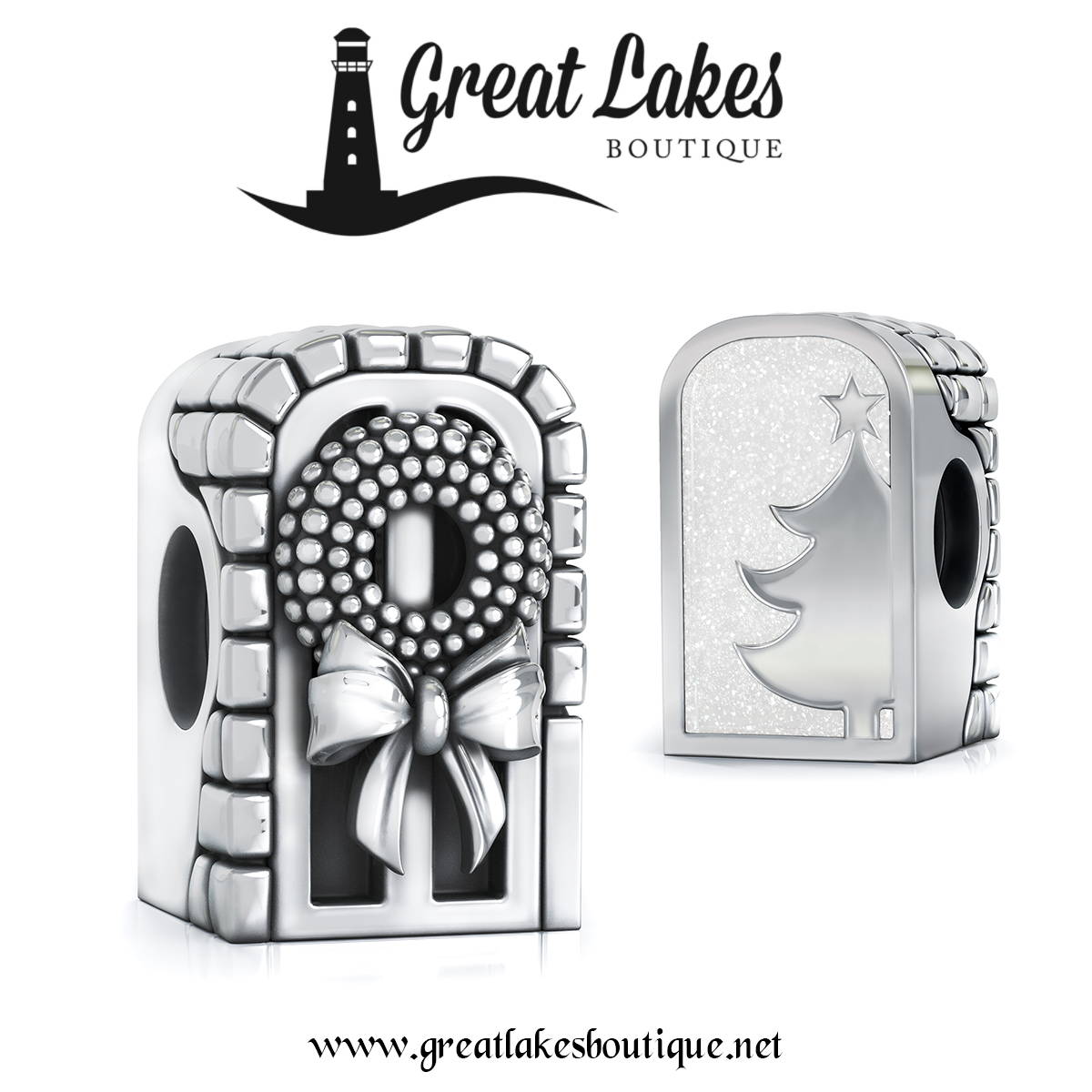 These beads have only just arrived with us so we've not yet had a chance to try any combinations. My immediate thoughts are to use coordinating Bella Fascini enamel spacers to frame the doors and there's such a great selection of colors. Given it's soon Christmas the other obvious choice is going to be the lovely signature CZs and again there's such a wide range of colors you'll be able to customize bright, cheerful, Christmas bracelets.