This bead bracelet blog brings a preview of The Palace of Amber Evergreen Stopper, new and exclusive to Great Lakes Boutique.
The holidays are not far away and today brings our newest exclusive stopper. The Palace of Amber Evergreen Stopper is designed for both the holidays and the broader winter season. It was inspired by the beautiful fall & winter wreaths and table decorations so often seen during the cooler months. It's also set to complement another exclusive you'll be seeing in the future.
Evergreen features maple leaves, acorns, fir tree leaves, pine cones and sunflowers all in a chunky, decorative stopper. It's the perfect finishing touch for those holiday and winter themed bracelets and bangles. Though it can be used as a bead, we wanted to create it as a stopper to provide extra versatility.
It's compatible with all of our bead brand bracelets and bangles, including The Palace of Amber Twisted Alternate Bangle. It won't sit as a stopper on any of the Thomas Sabo Karma Beads carriers though, purely due to how fine they are.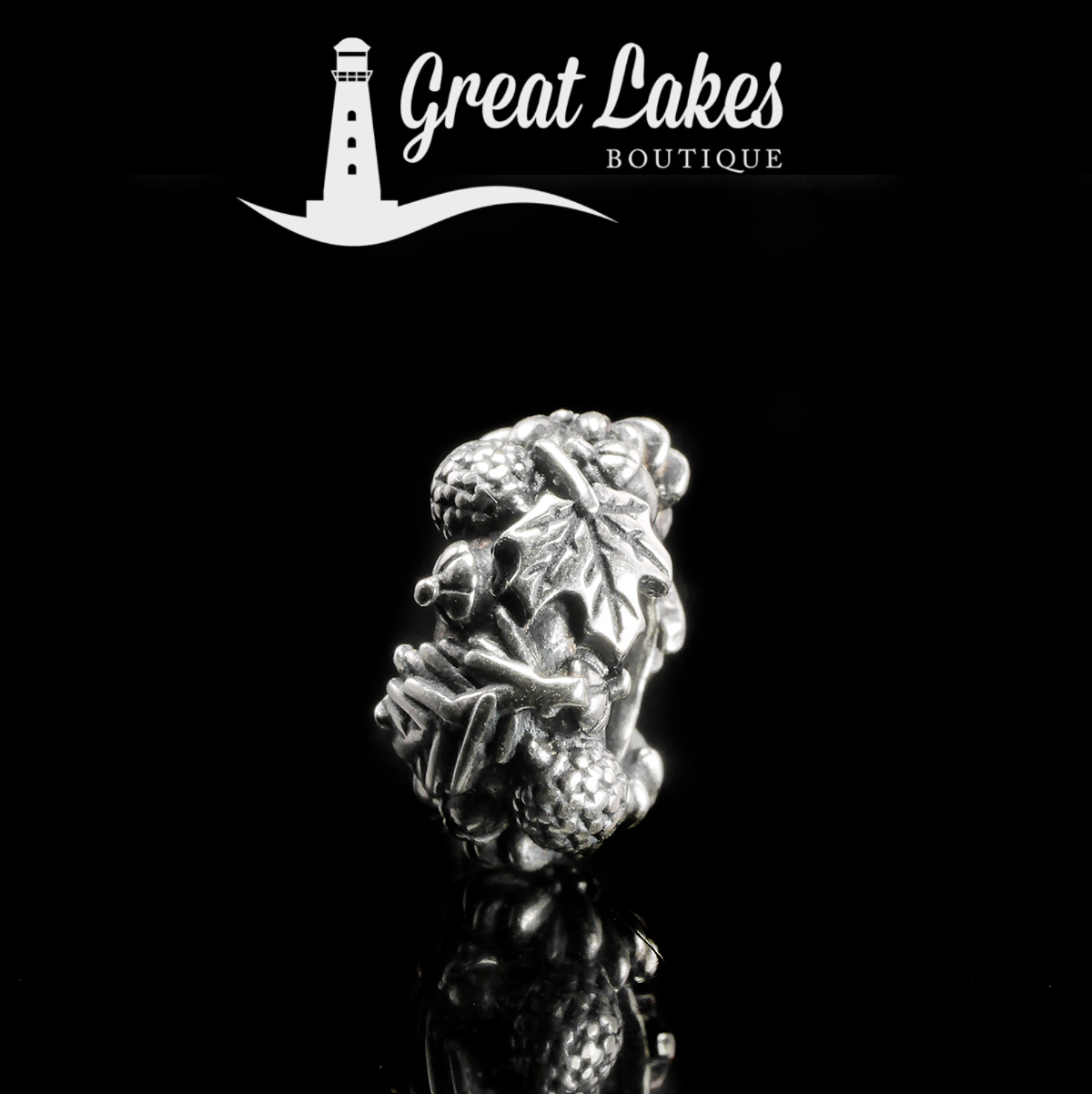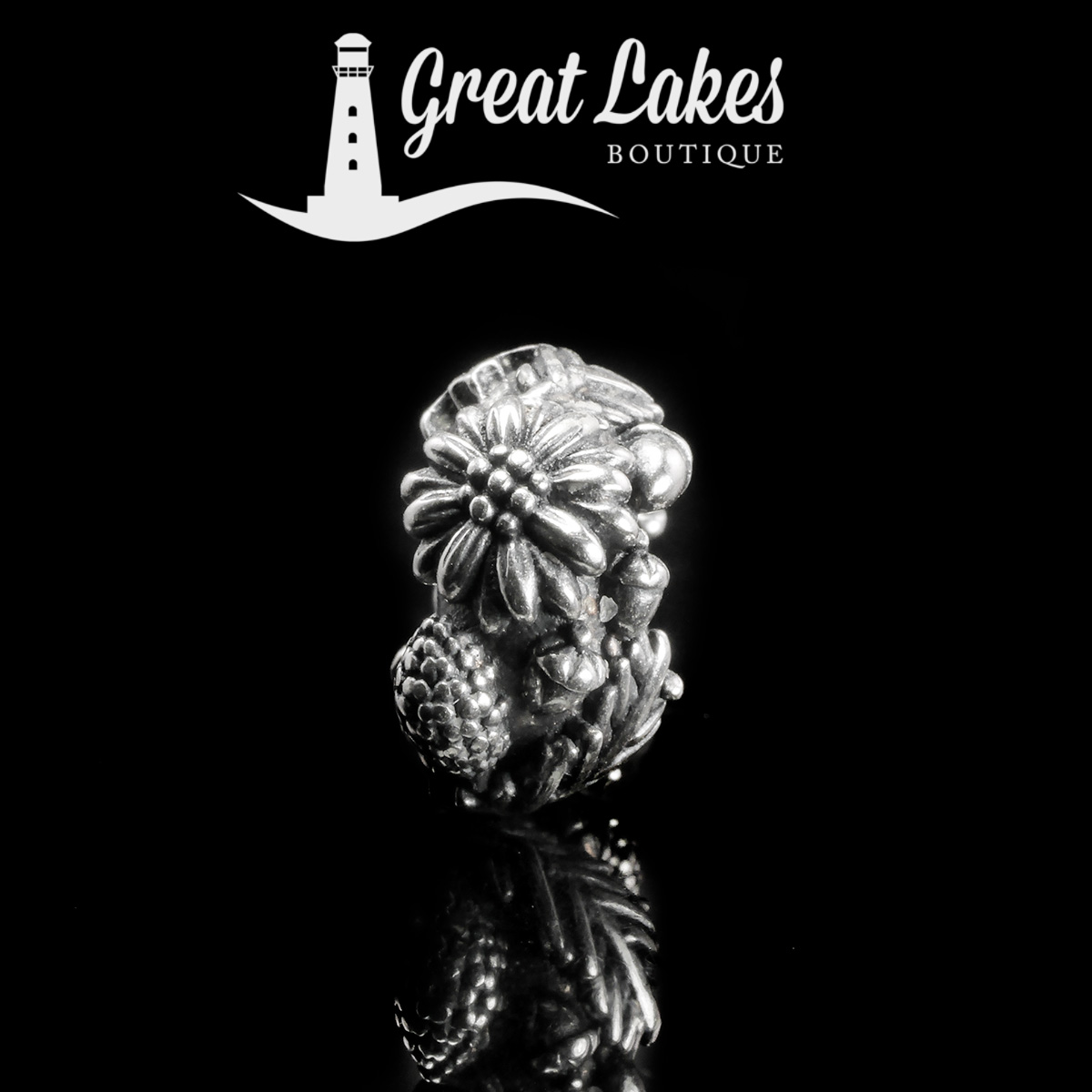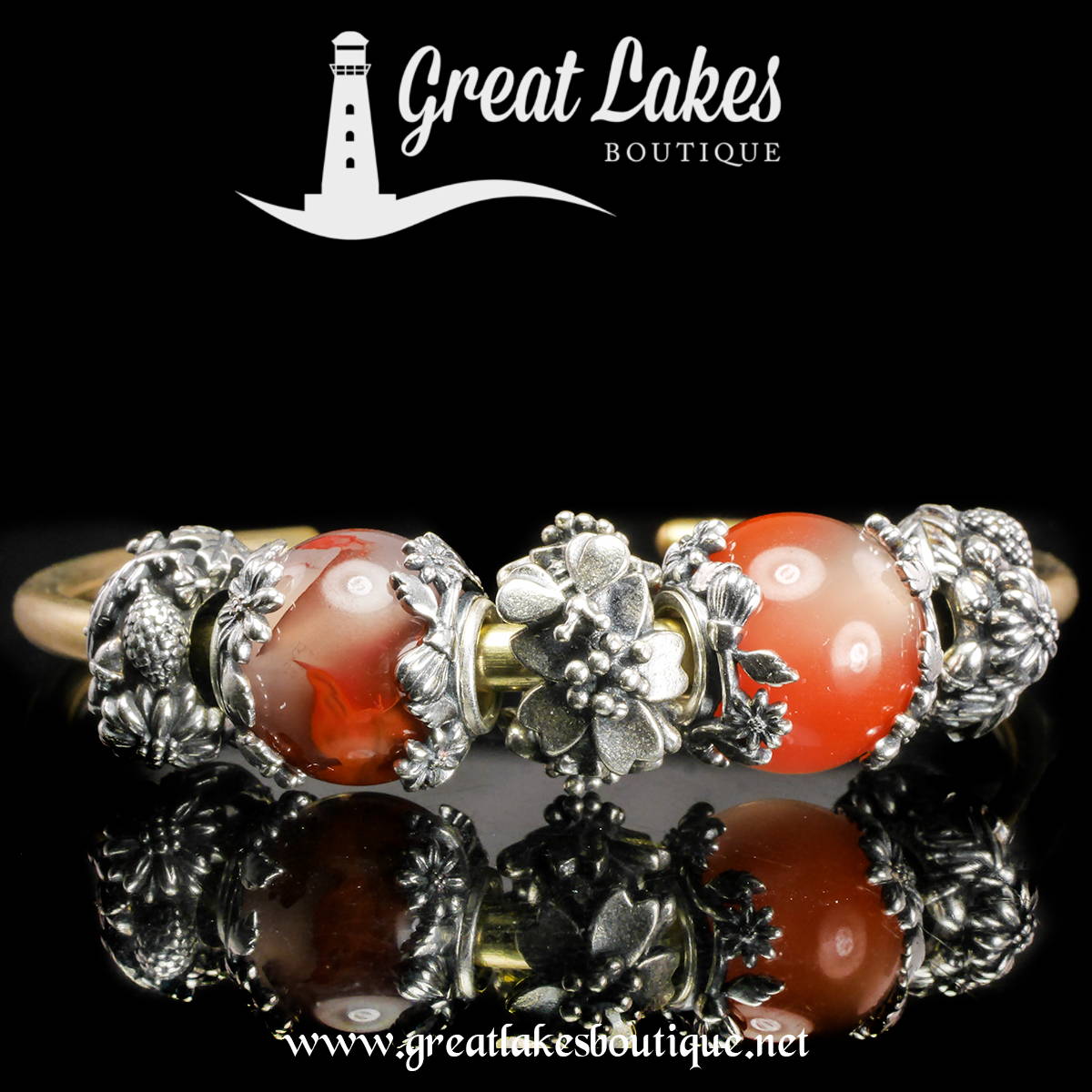 Evergreen continues the theme from fall and winter of seeing these beautiful sunflower motifs.
They appeared in Winter Flower (and there's just a few of those remaining here,) as well as those lovely Cosmos Flower pieces that included two clips, two locks and the Elegant Harmony Stopper.
The great thing about this design again is with it's versatility. Styled with warm red and orange shades of the fall, it fits in so well as an autumnal stopper.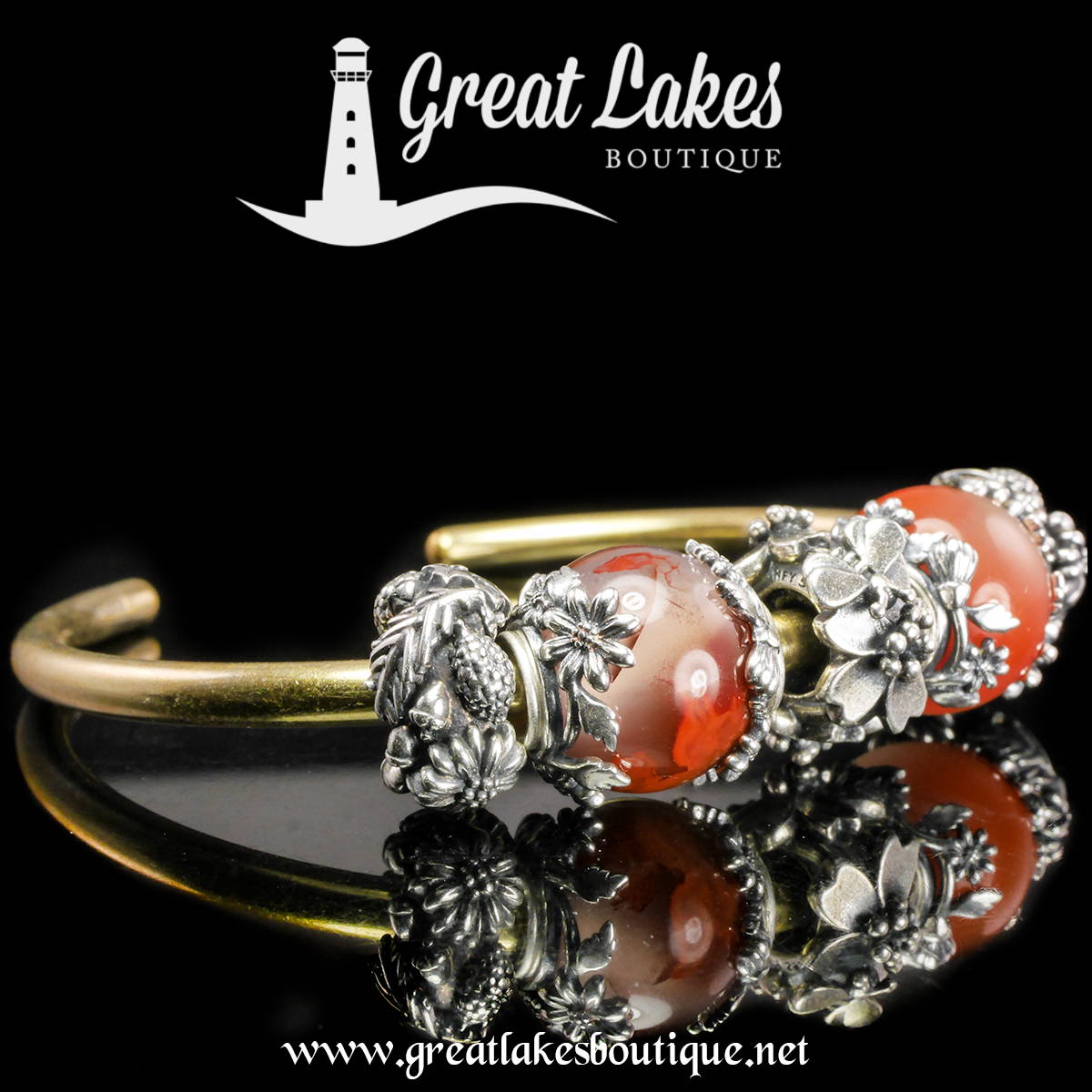 Yet styled with more winter themed pieces and your eye tends to be drawn more to the pine cones and fire tree leaves.
Those of you who loved our Narnia inspired combinations will hopefully find some inspiration here too as it would make an amazing addition to that idea.