Tonight's Ohm Beads blog is a quick reminder that Ohm are the latest brand to join the Christmas in July promotions!
Starting immediately and continuing until Sunday night, spends of $150 or more on Ohm Beads qualify for a free Whip Bracelet. You can choose the color yourself and of course we ship anywhere in the world for free.
With that in mind our Ohm Beads CustOhms and exclusive CZ glass are back but stocks are so low now.
Pay particular attention to colors that work for the new season, such as Beltane, Seeded Papaya, Seeded Blue, Seeded Dragonfruit and Seeded Rolinia! I know we're all melting right now but it's also just five weeks from fall!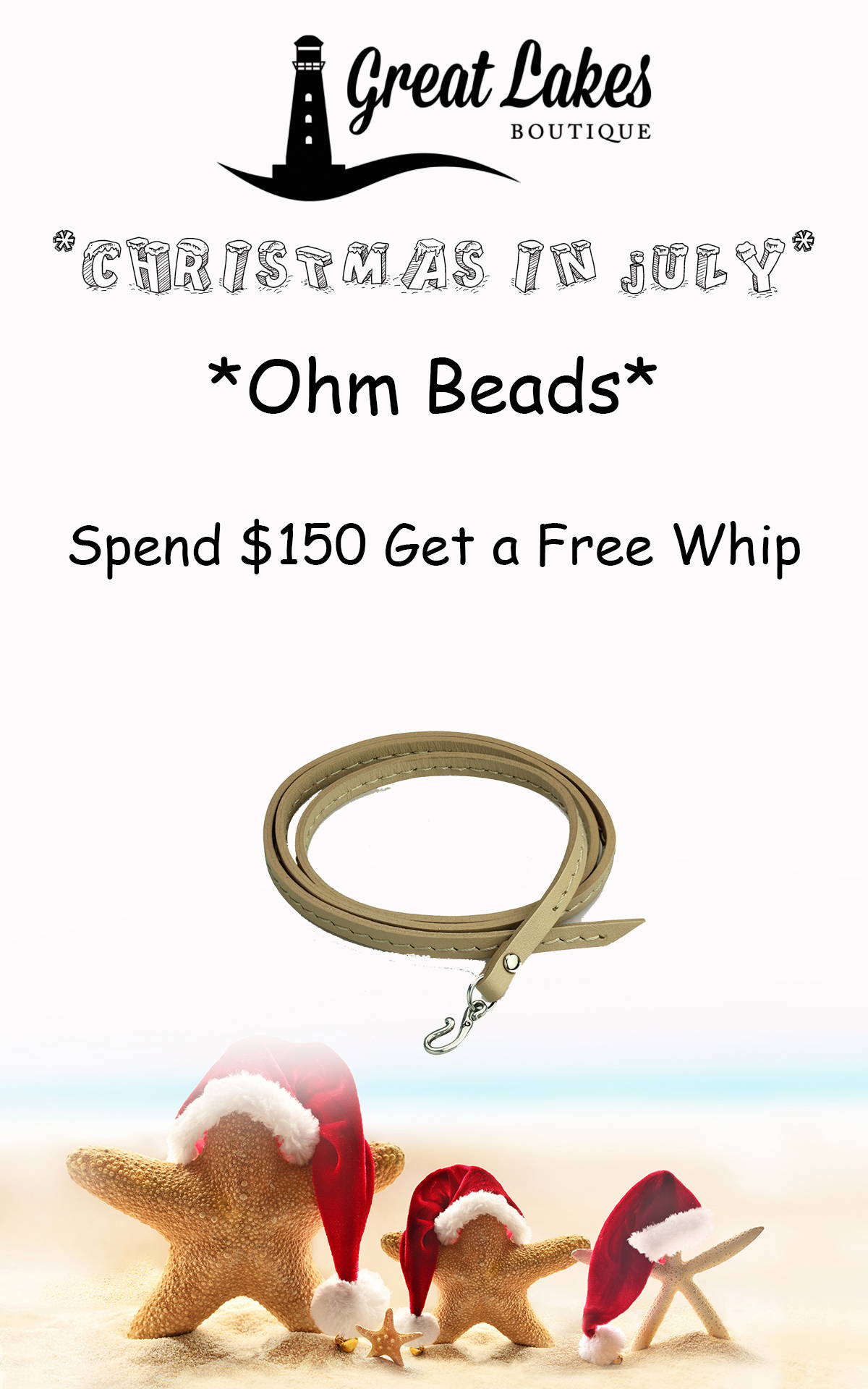 For those of you struggling to keep track of all of the promotions, here's a summary.