As part of the Bead Bash on the Lake Fall 2019 event, we were really fortunate to be able to offer some unreleased Bella Fascini pieces. Some of these are glass beads, others are CZ designs. While all are quite lovely I was most taken with the crystals. This charm bracelet blog brings a little inspiration for a both the new Bella Fascini Pine Cone Moose and some of these CZ beads.
It's worth mentioning that we can keep these crystal beads through next weekends online event, (though please note there is no promotion then) but beyond that they may no longer be available. As such these could be time sensitive.
This bracelet was created to showcase the new Bella Fascini Pine Cone Moose. This adorable character bead continues the amazing moose series albeit with a very distinctive fall and even Thanksgiving vibe. (He has a maple leaf on his back.) I adore these designs but this one is by far my favorite.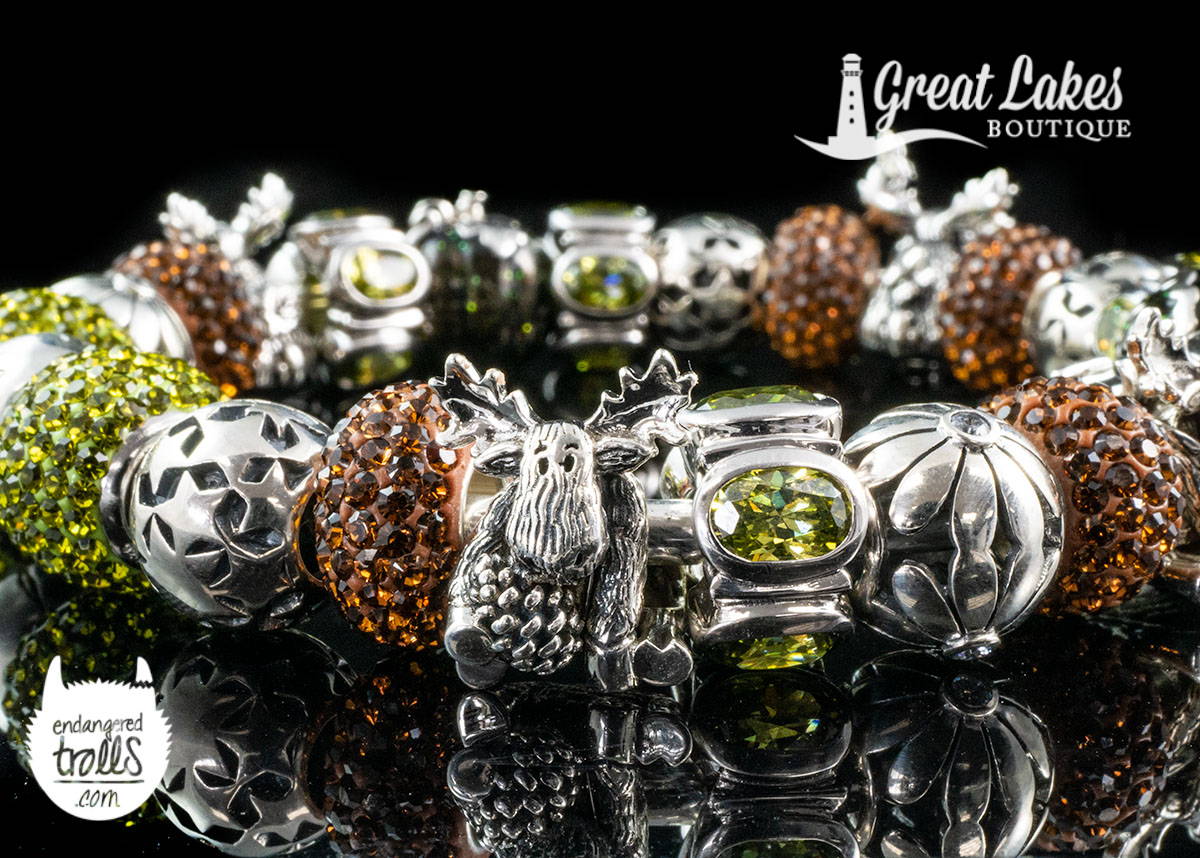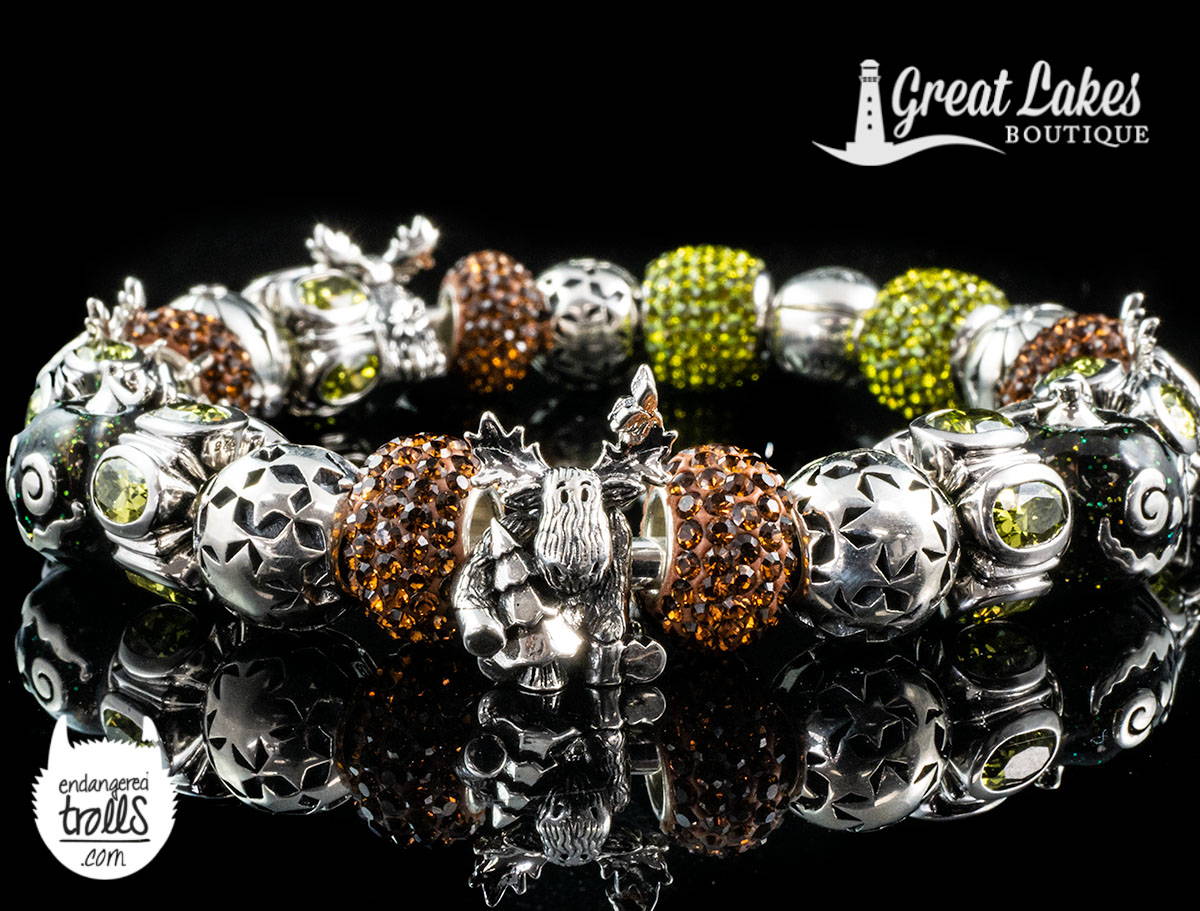 Also included is the Bella Fascini Summer Moose which proved so difficult to keep in stock following it's launch.
The color combination is obviously a chocolate and olivine mix and I love this for the fall. The chocolate used here are actually the spacer sized crystals with an amazing price point. This color would also be delicious for the festive season mixed with some reds and those fabulous Bella Fascini festive beads.
Olivine has proven immensely popular with our customers and you can see just how beautiful these beads are in this image. It's also a really fresh color for the spring season too so you'll find longevity in these designs.
Once again you could even mix in some bold red colors and create a Christmas bracelet too.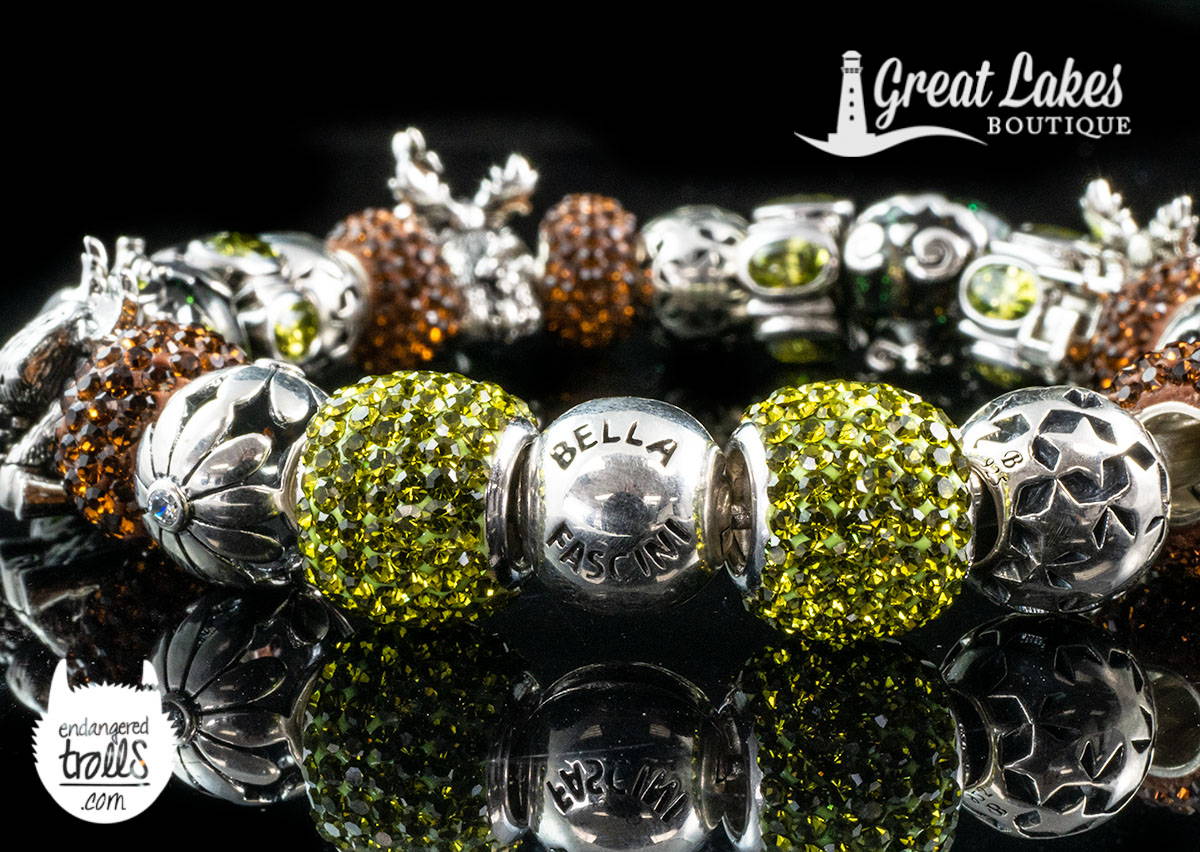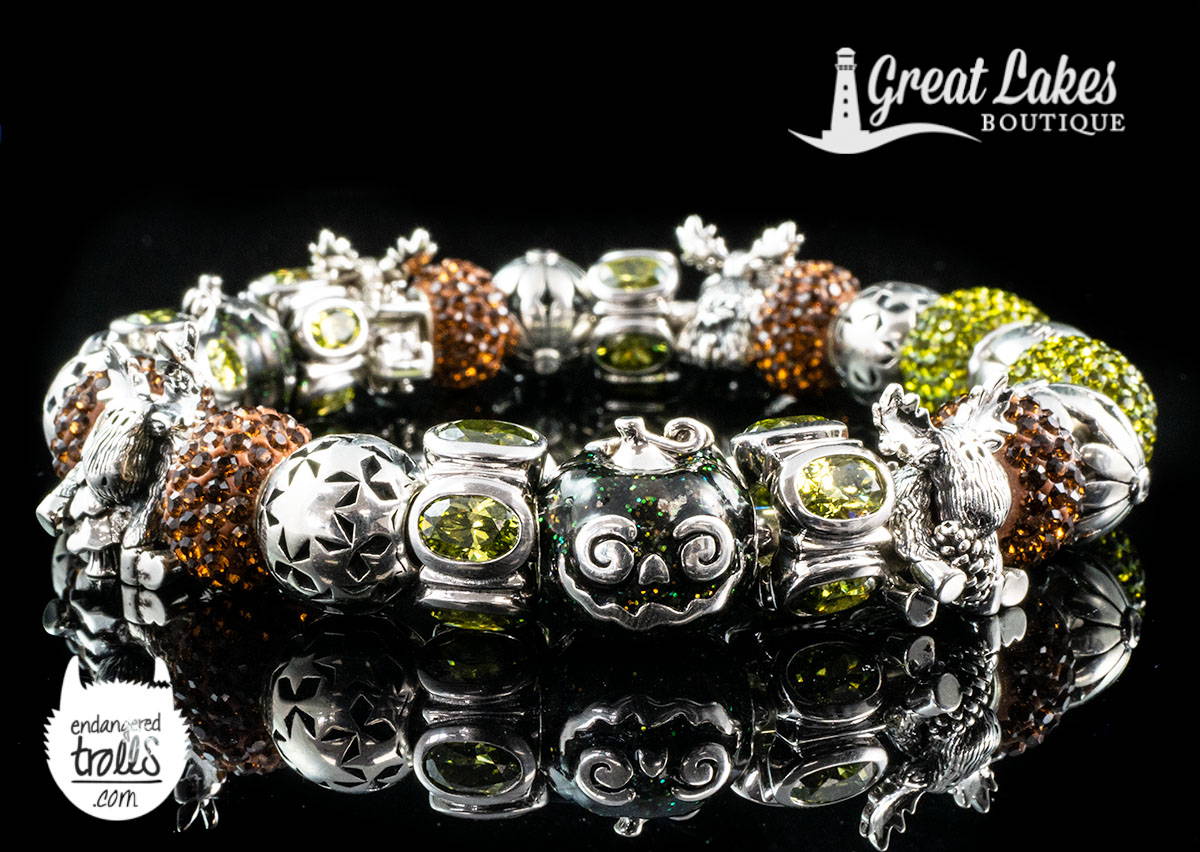 The same Olivine shade is also available in the other CZ designs should you prefer those but the whole set complement each other beautifully.
I've added the Black Magic Jack Pumpkin here as an extra touch for Halloween. Unfortunately this did sell out during the event but we're working hard to restock.
Once again these beads will be available through next weekend's online event (more details on that to come) but beyond that we're a little unsure. The largest of these beads start at just $30 with the spacer size being $20. This is such a good price point because it does allow you to gather a few for a bracelet.