The Palace of Amber Gold Pearls debuted as part of Bead Bash on the Lake and they're such a perfect shade for the fall season. As life has started to return to normal a little for us, we want to get back to some fall styling, especially as the weather has taken a chilly turn here in Ohio. This charm bracelet blog brings a little inspiration for this new pearl.
We've just listed new stock with both live images and video enabled.
You can always expect variation in pearls but there's quite a lot in this new golden shade. It's also a really good thing! You can choose pearls ranging from really quite soft honey shades, down to deeper more golden colors. This will help you to choose the perfect bead for your bracelet.
The Palace of Amber pearls have proven so popular to date because they're a really good size and show impressive depth of color.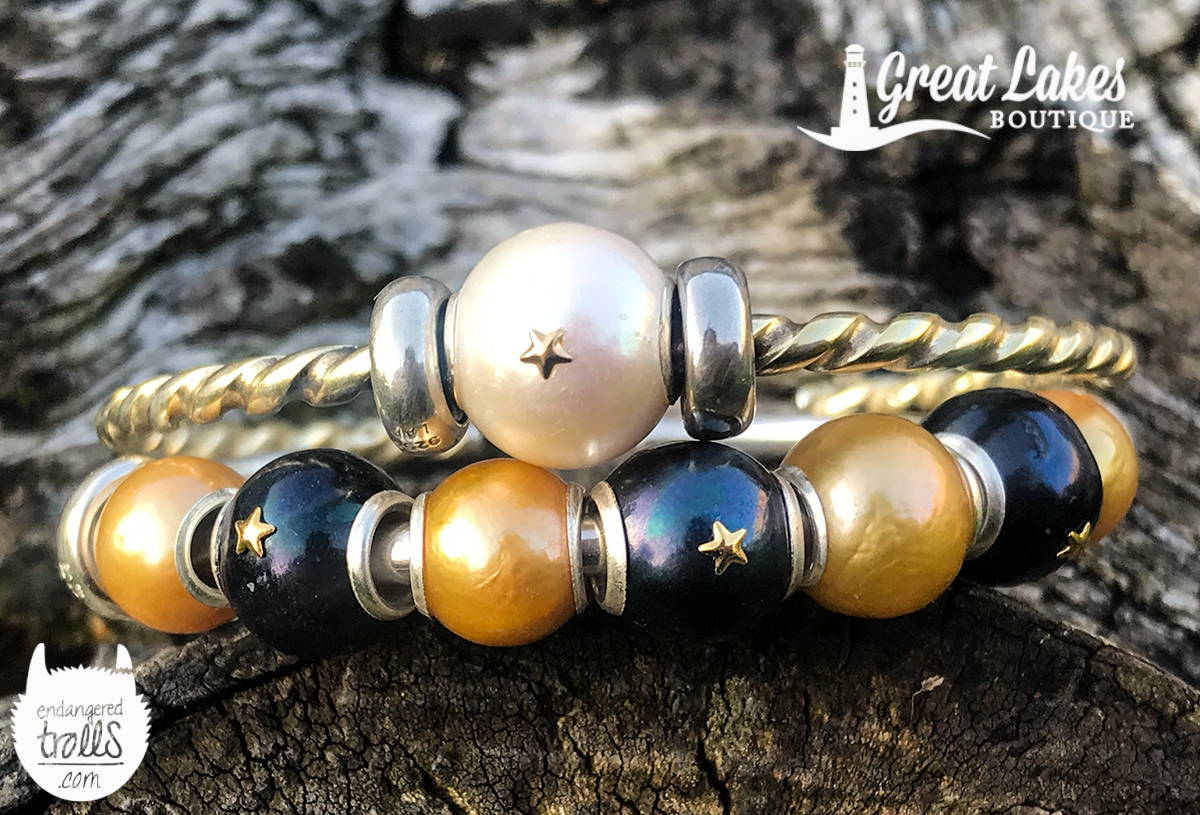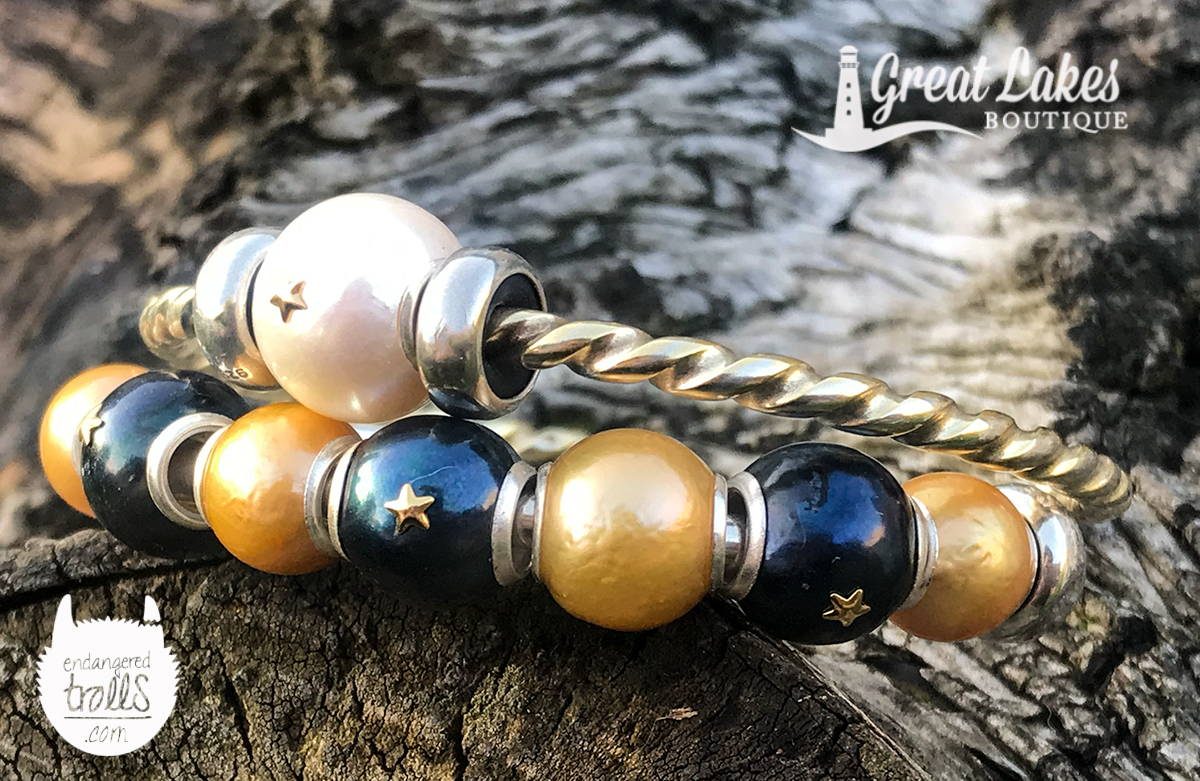 I've styled this bangle with a mix of The Palace of Amber Starry Peacock Pearls, the new gold pearls. I've then used a single but focal sized original Starry Pearl on the upper bangle to create this autumnal sunset combination.
We're all loving the navy and gold combinations for this fall, as can be seen by the campaign images for our event beads! For those of you who loved that look, these pearls integrate so well.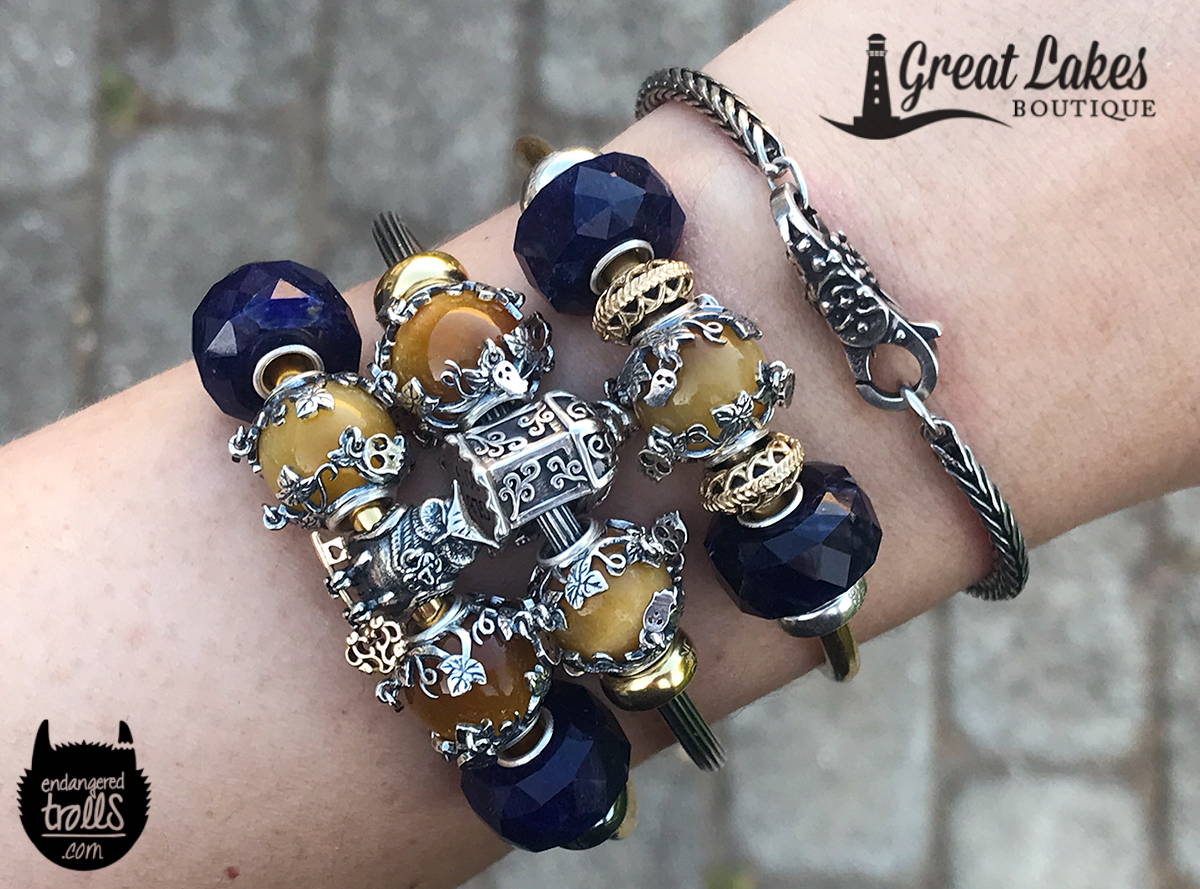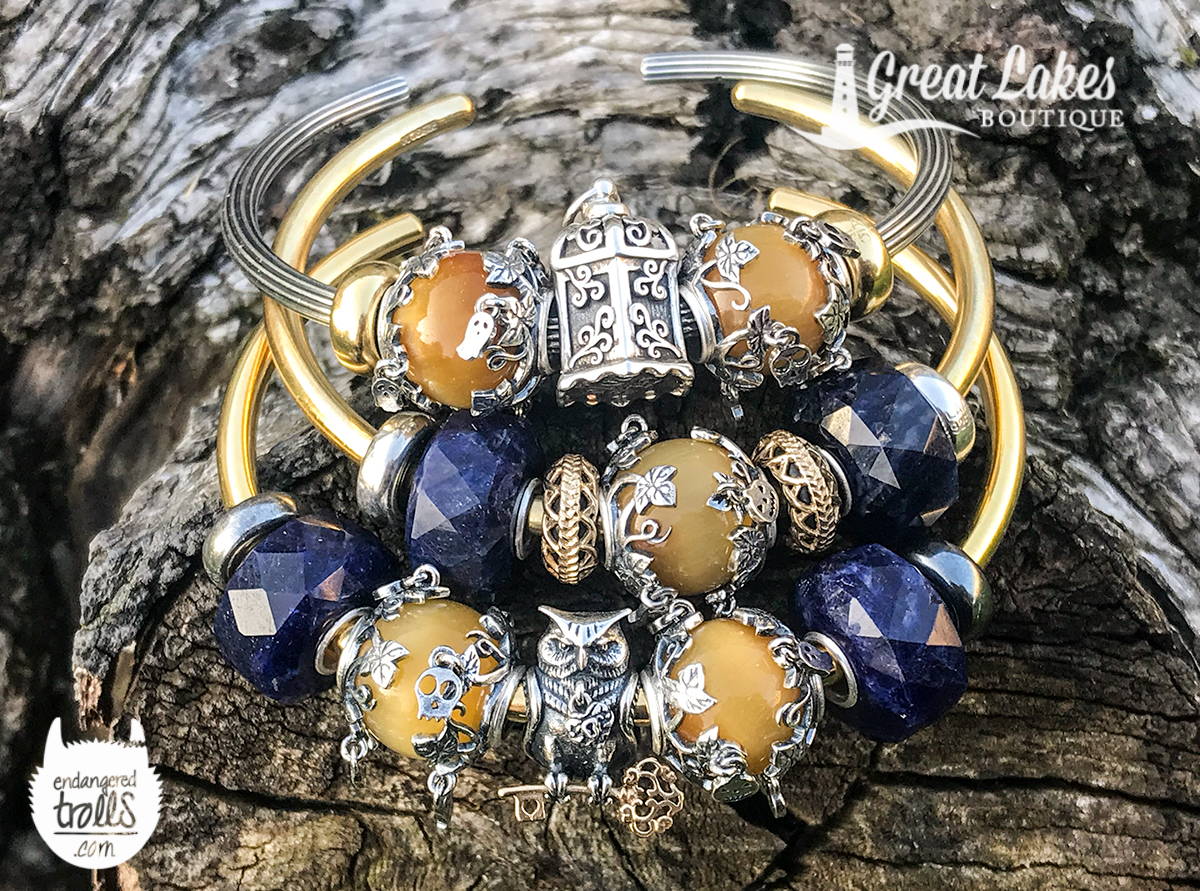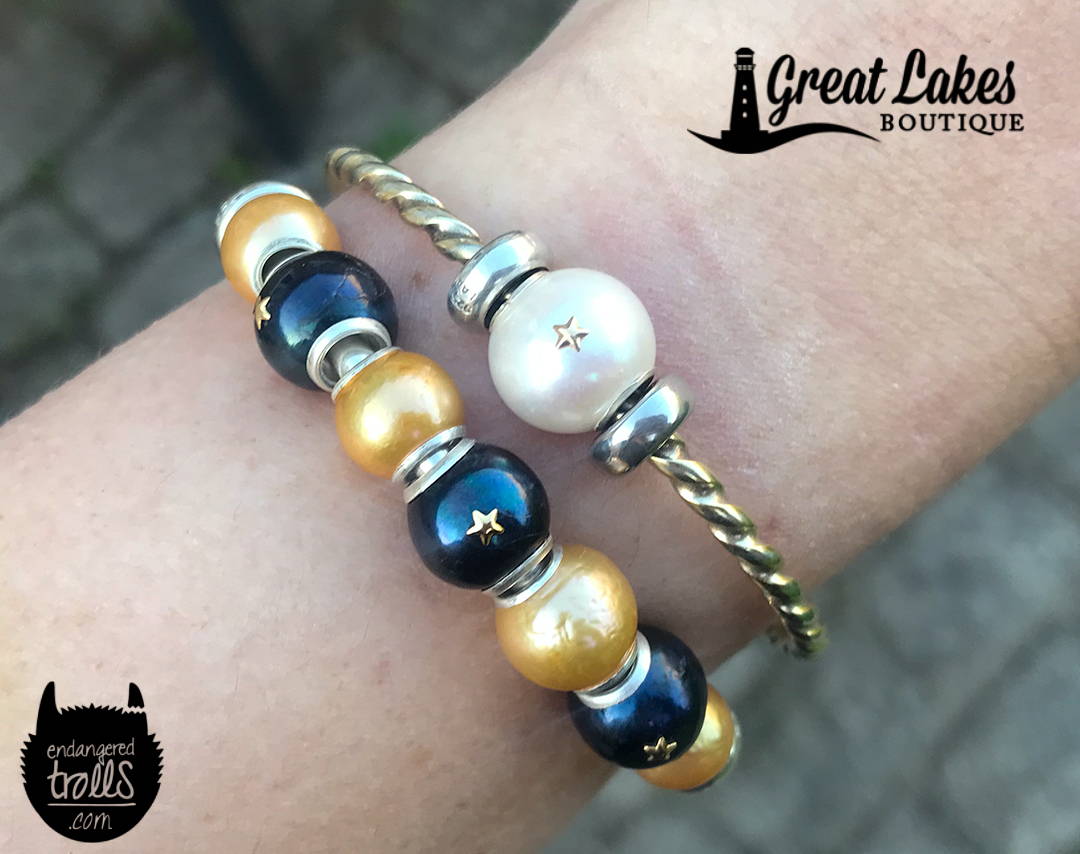 The second look introduces a little purple and purple and gold is just such a classic combination.
It features the new round, spherical cut of stone from The Palace of Amber, exclusive to GLB. These were so well received during the event but we'll be listing some more amethysts shortly. This cut is perfect for those of you finding large beads a little overpowering for your wrists.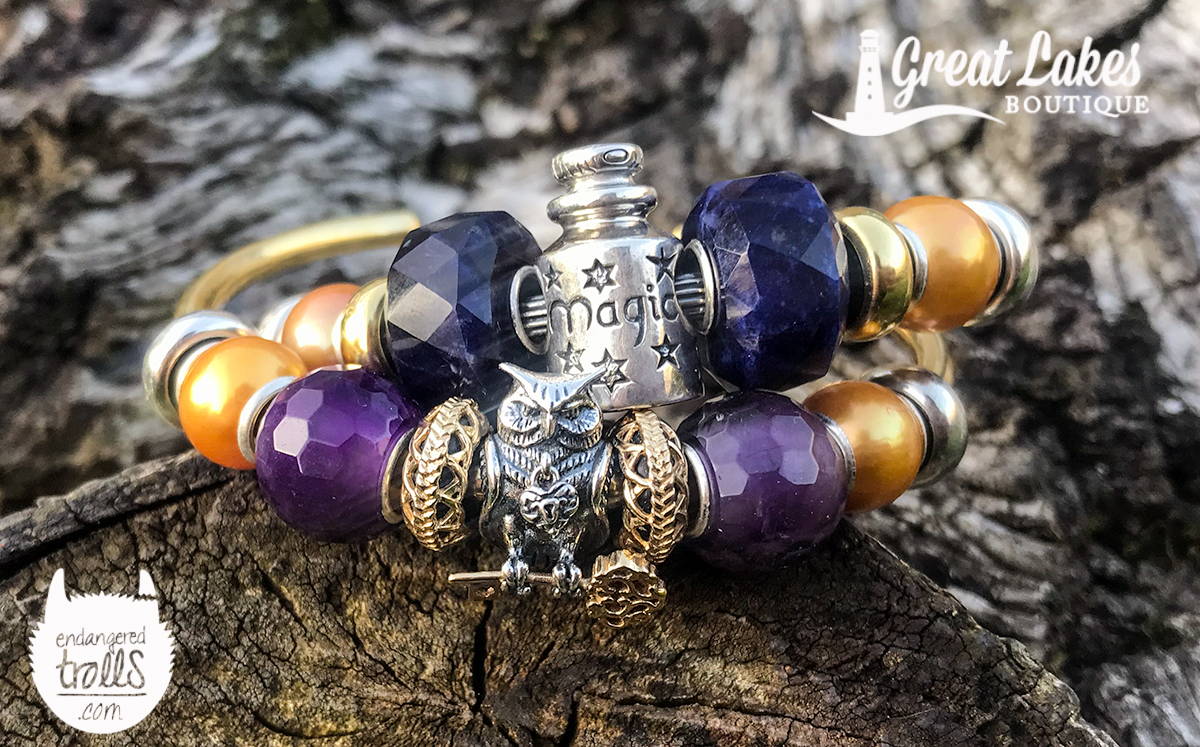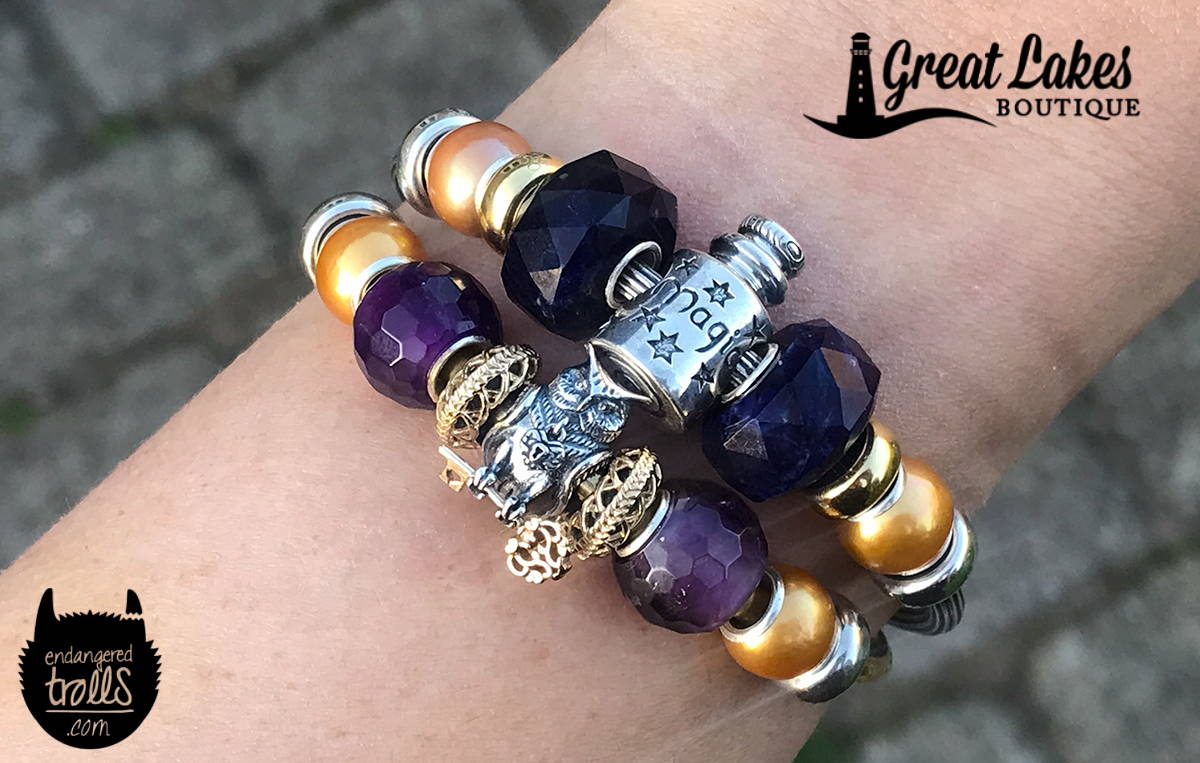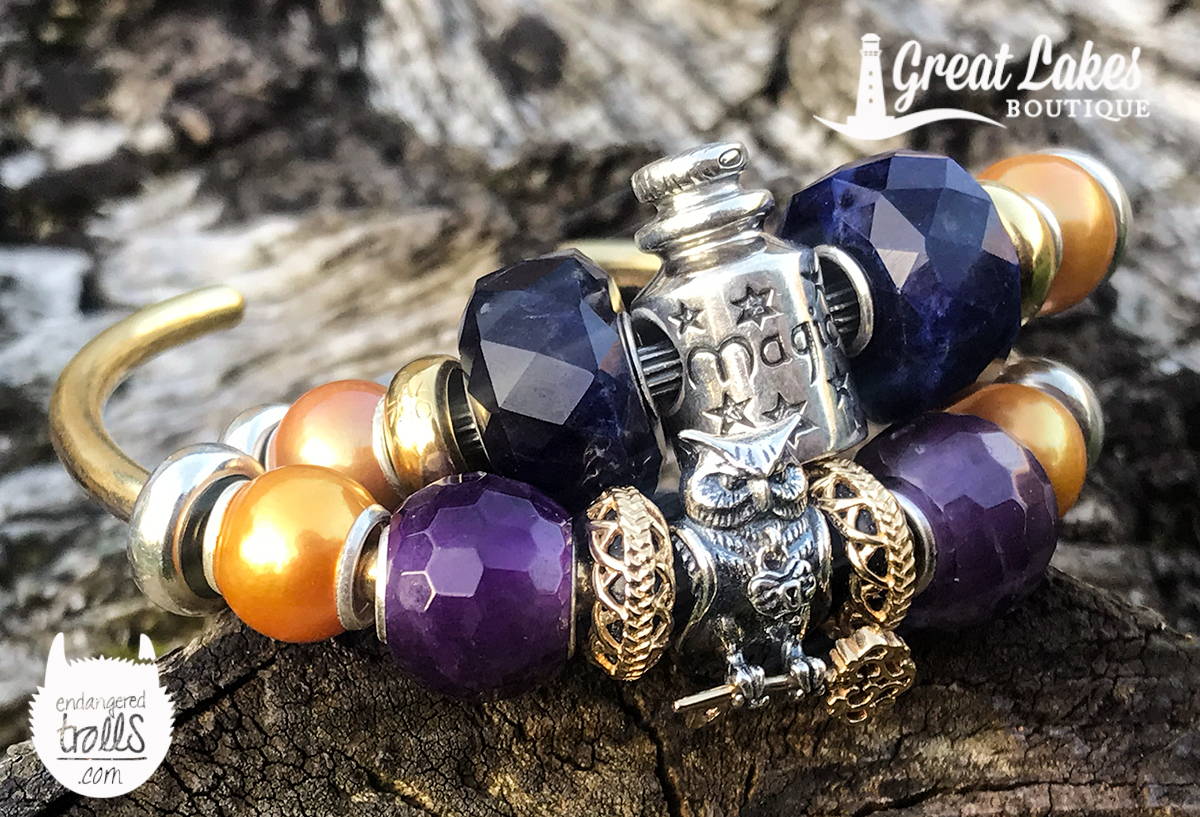 Both The Palace of Amber Noctis and the Redbalifrog Magic Potion are still available on the website. Both designs are exclusive to Great Lakes. Stock isn't critical right now but the Magic Potion doesn't have huge numbers remaining. The duo-tone version of Noctis is very low on stock. Both are great beads for Halloween and of course we'll begin sharing ideas for holiday bracelets soon.