Today's editorial is a real mix of brands as Trollbeads, Bella Fascini and The Palace of Amber all appear on this bracelet. Bella Fascini is our newest bead brand here at GLB and though some of you were familiar with the line before, it's brand new to a huge portion of our customers. It's impossible to judge size from a stock image so taking the plunge with a new brand can always be a little daunting. This is exactly why I've been so keen to show the line in action.
It's using one of the best sellers, the Bella Fascini Flower Blossom Bouquet. This is a chunky bead that makes a great focal. As part of one of the ongoing website upgrades, I'm slowly adding video to our silver pages. This is a really lengthy process so it's not something that will happen overnight but you can check out the Flower Blossom Bouquet below.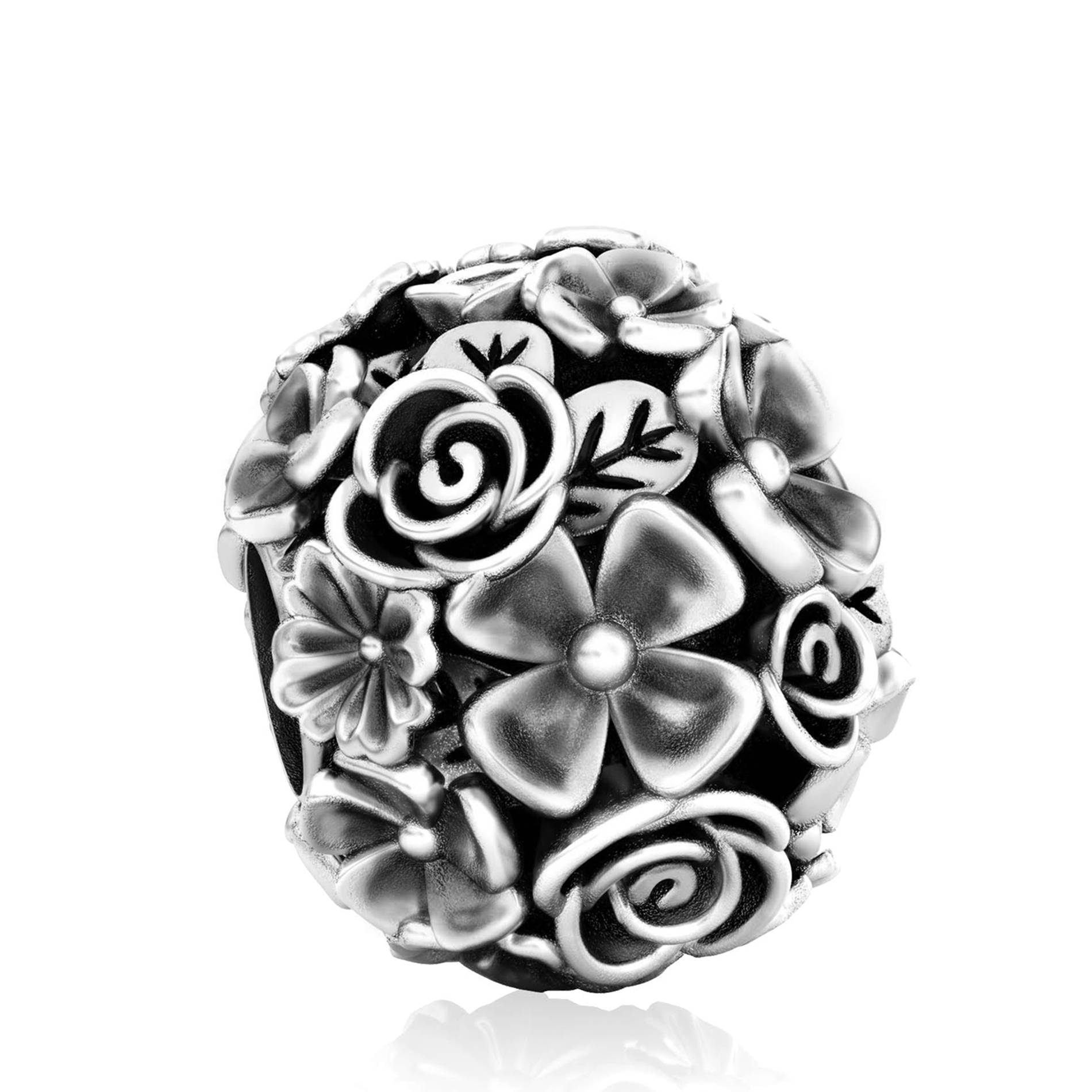 For those of you who appreciate your silvers on the larger side, this design is perfect and it has beautiful detailing.
With this bracelet I was aiming for a pink and white, feminine combination. Since I'm predominantly focusing on fall combinations at the moment, I thought this would be a nice late summer change.
The glass are the beautiful new The Palace of Amber Belle.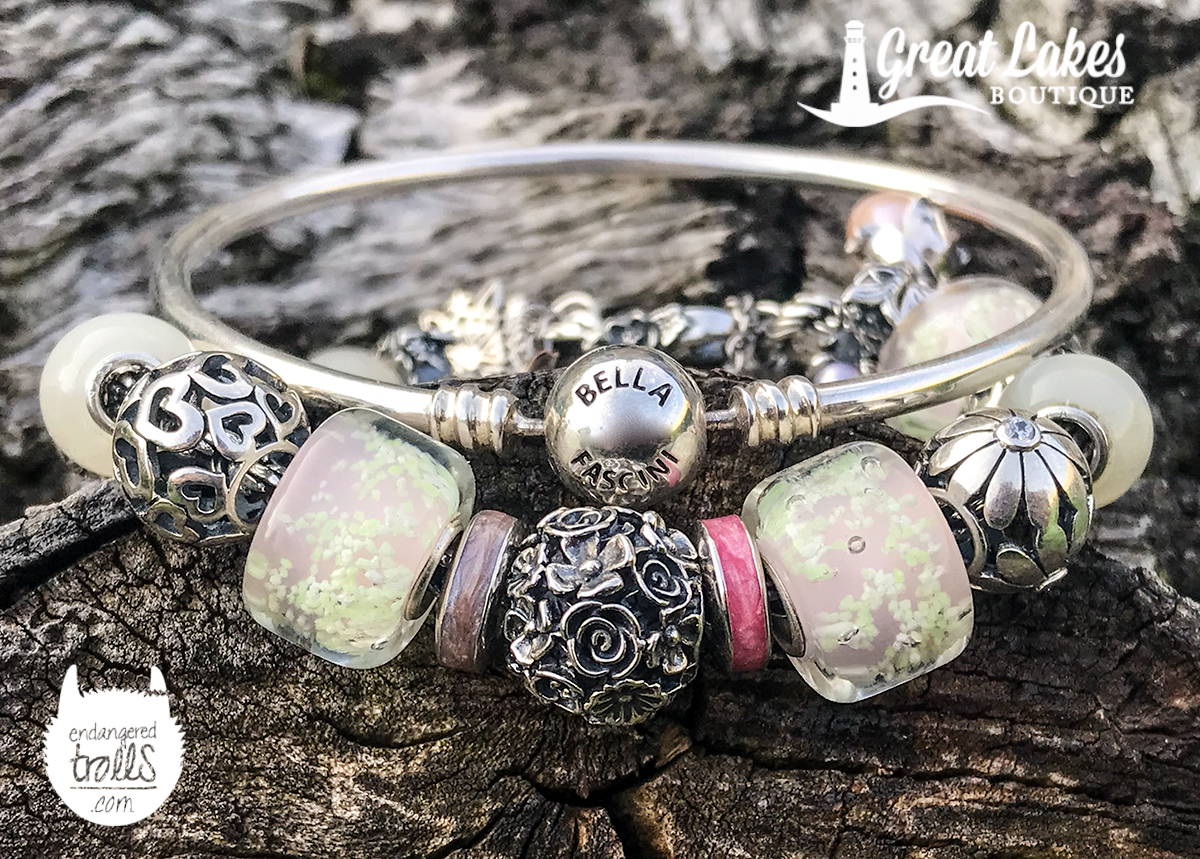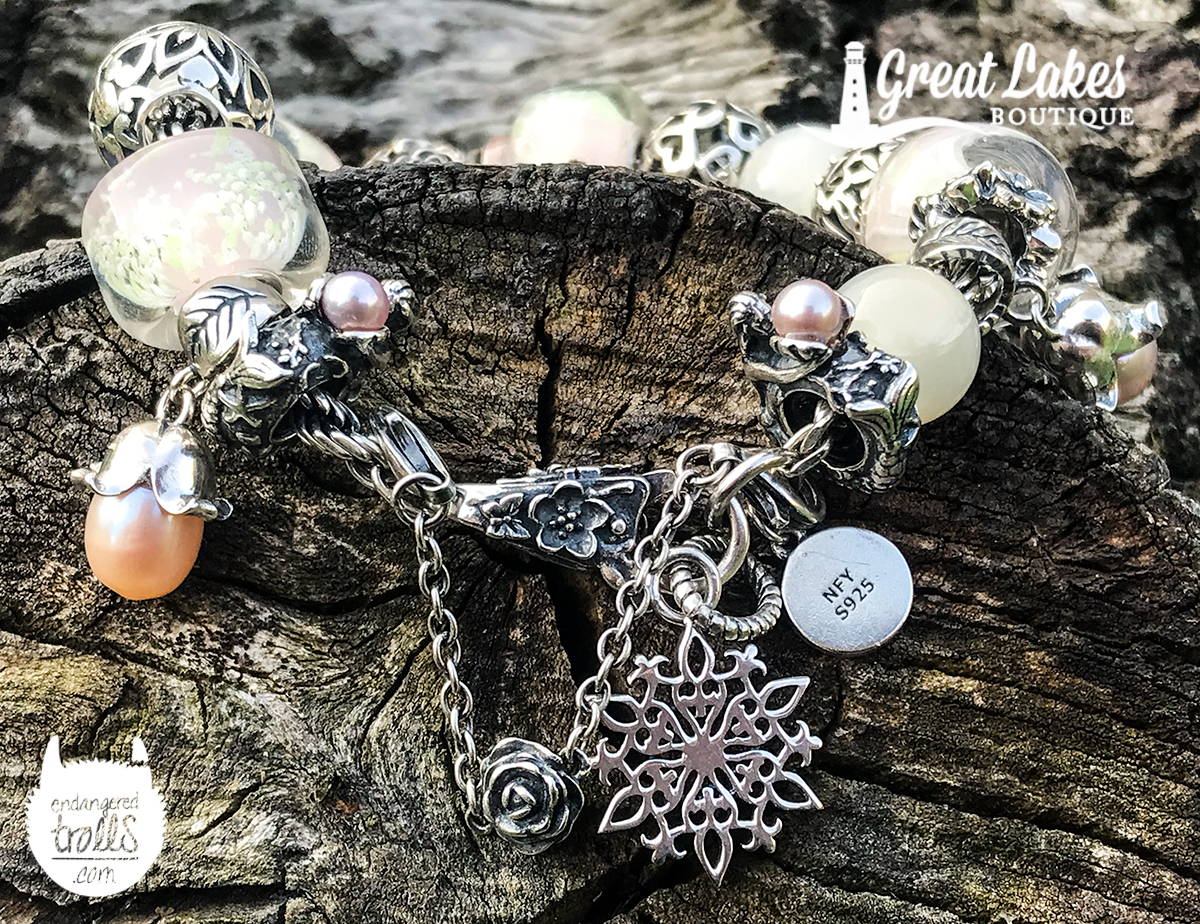 While most of the pink coloring comes from the glass, a little comes from the rosa pearls use in both The Palace of Amber Nereida Stoppers but also The Palace of Amber Pearl Dangles. The dangles are available with either rosa pearls or peacock pearls and we've found both of these to have really strong coloring. For those of you who like the really vibrant mixed shade of the peacocks, do take a look at these dangles.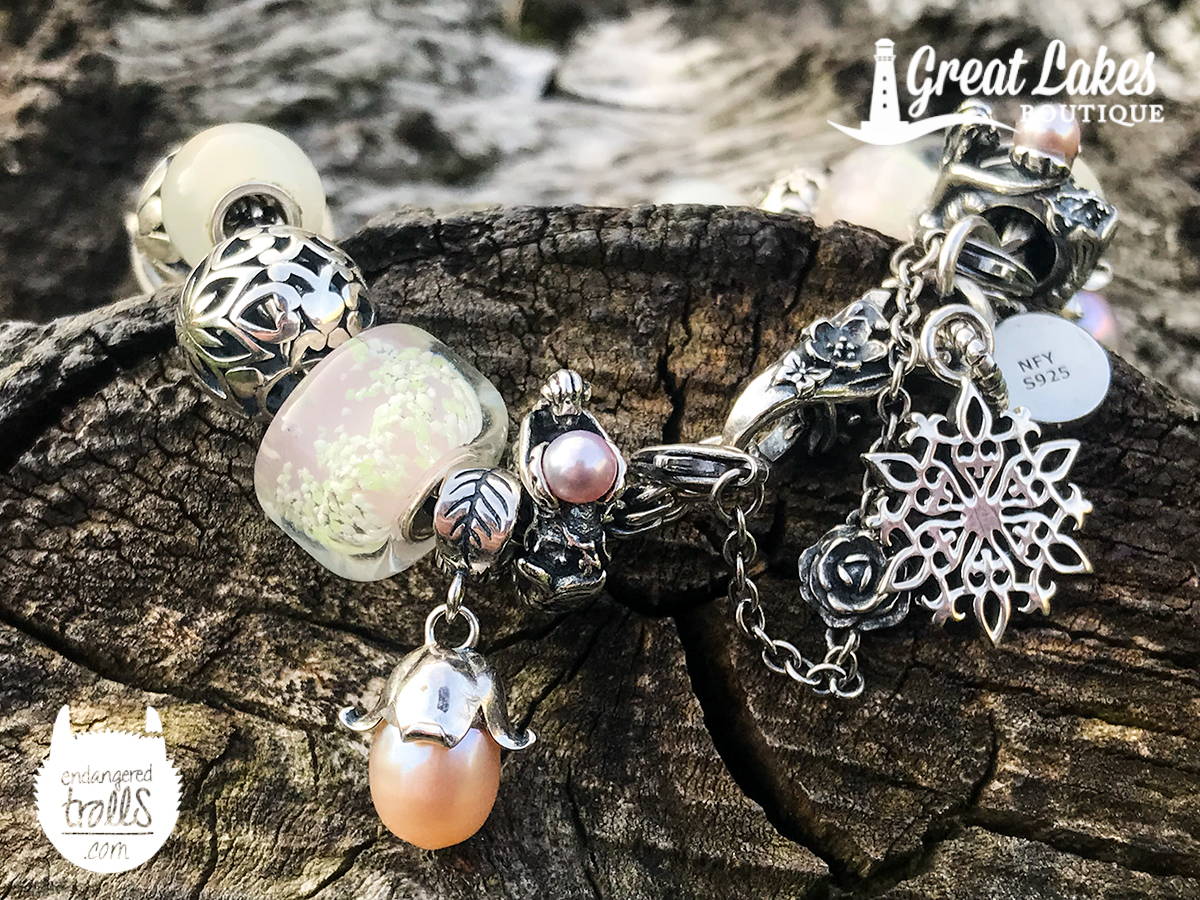 As most of the silver beads on this bracelet shows, I'm still loving the spherical silvers from Bella Fascini. They're so versatile, comfortable and such a great size.
Finally you'll also find a couple of on the wrist shots.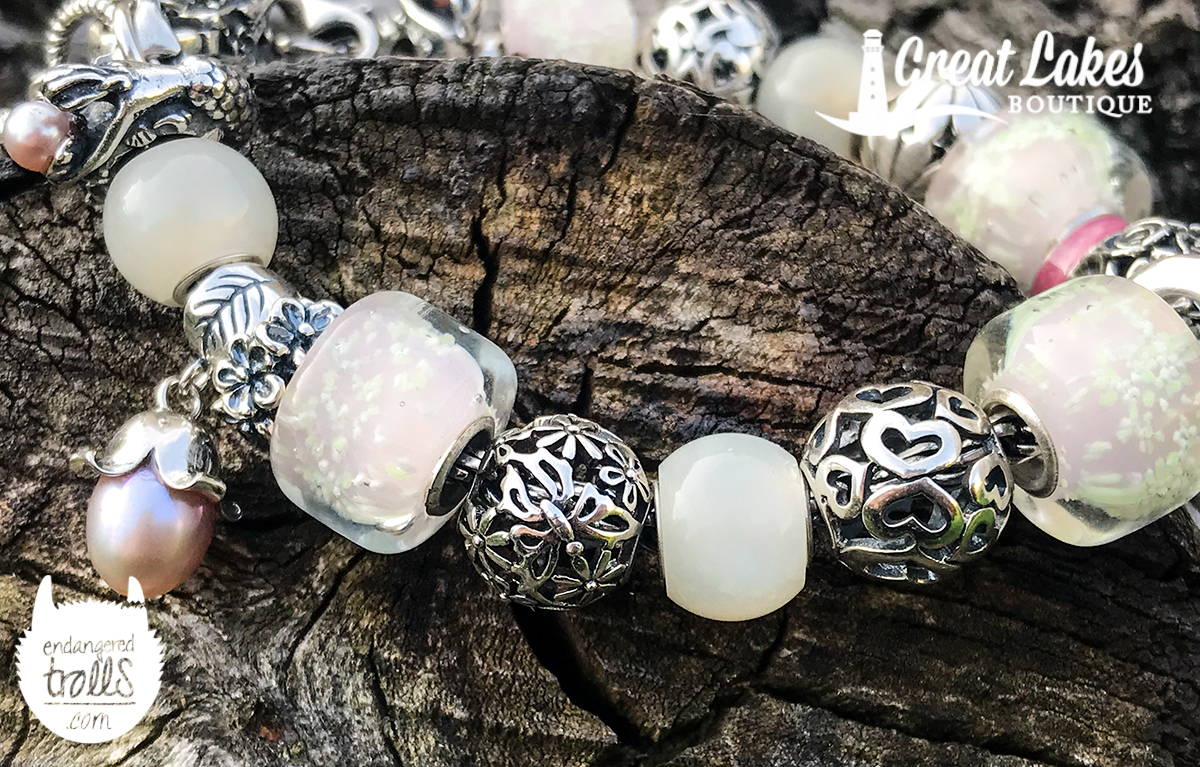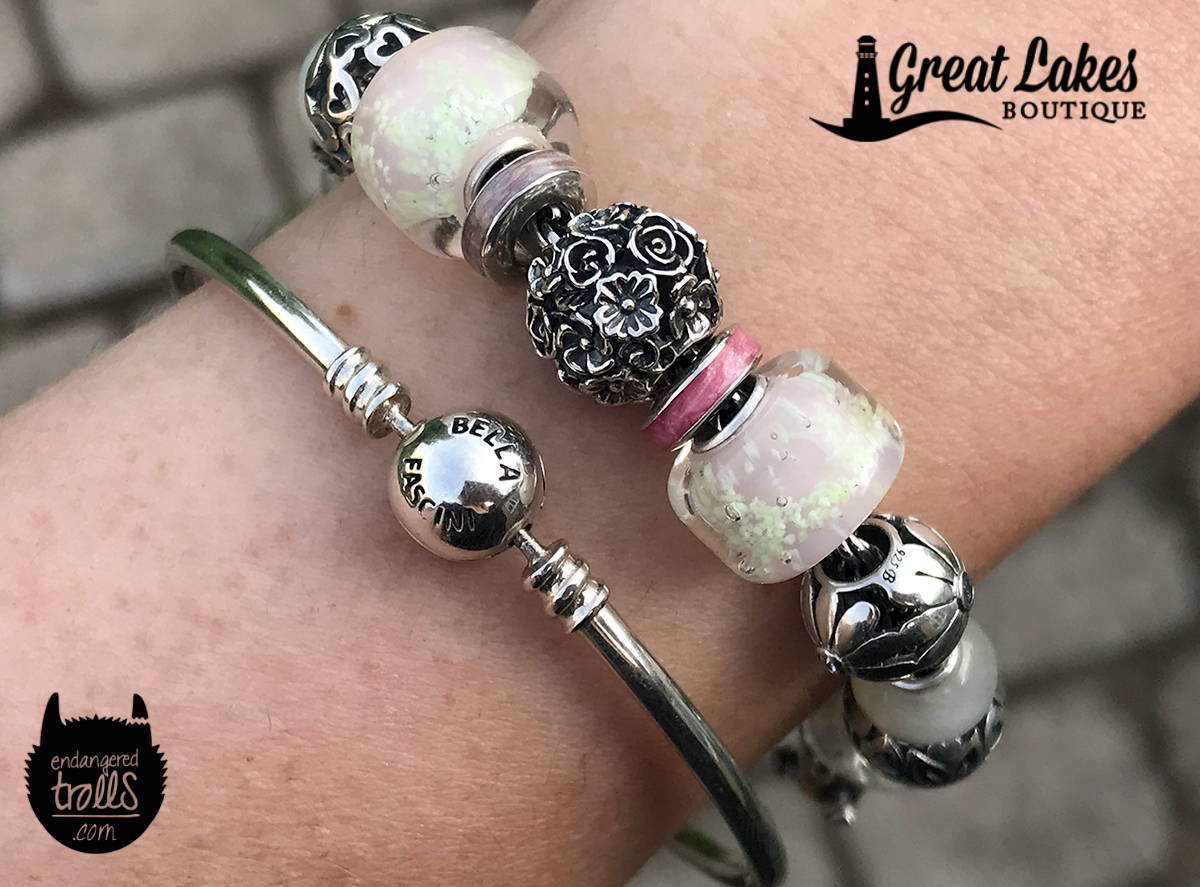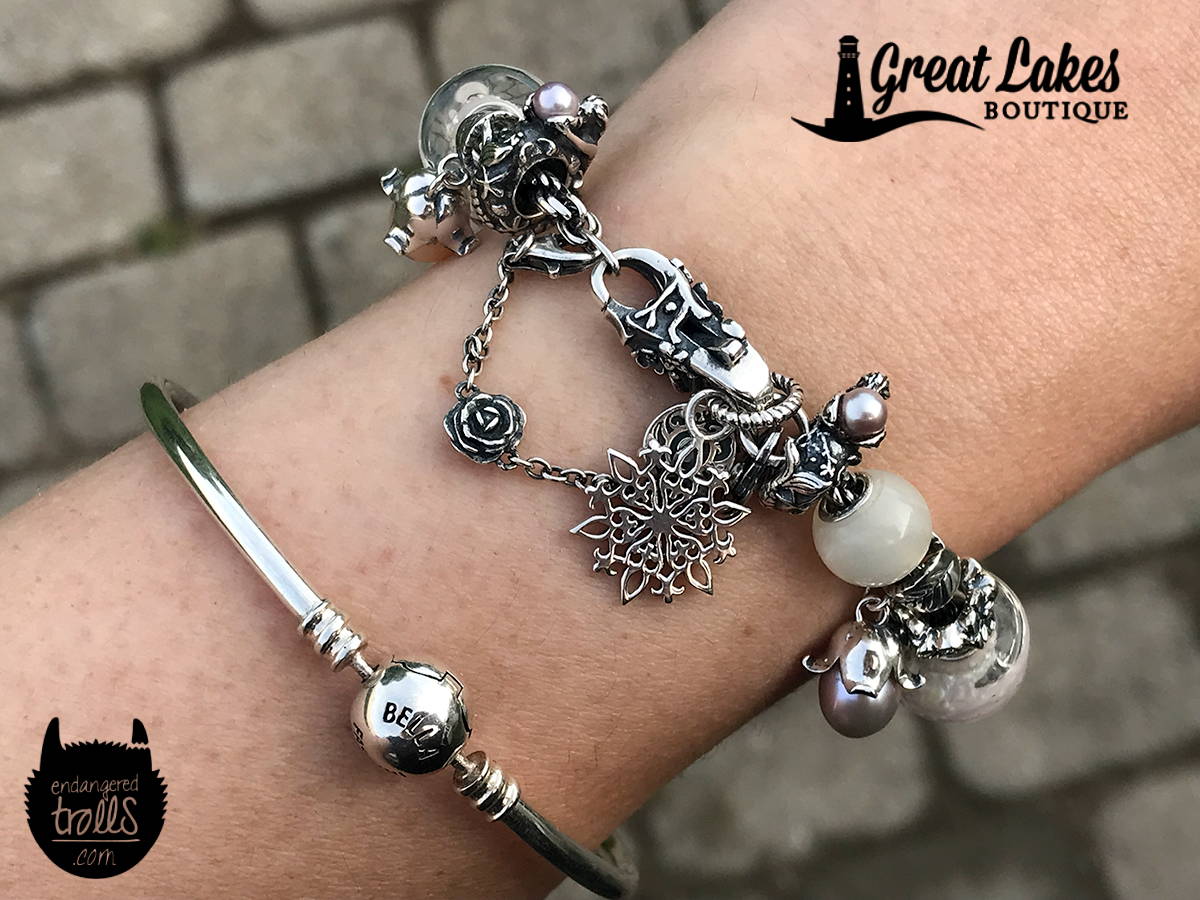 I'd just like to make one quick note about the availability of Bella Fascini. This isn't a huge brand so the restock time can be a few weeks. While nothing is (as of yet) limited edition, it is worth grabbing items you want when they're available or you may be stuck waiting for quite some time. Want to meet one of the faces behind Bella Fascini? Be sure to head to Bead Bash on the Lake in September!