With the launch of the Trollbeads Autumn 2019 collection less than one month away (not that I'm counting,) I'm wanting to share a some images of how I've been wearing the Trollbeads round gemstones. There are five new stones in this shape and style debuting for the fall and I can't wait! For those of you who have yet to take the plunge however, now is a really good time to treat yourself to one of two of these stones. It's much easier to plan your fall spends if you know whether or not the round stones are to your liking.
This Trollbeads blog is all about the Trollbeads Round Moonstone and this is arguably the most versatile of the current stones. We just listed all new stock on the website, including a few with the coveted blue flash.
This was a combination I created purely for editorial purposes and yet I love it! I've always found silver and white to be a really effective combination, I actually adore silver and white enamel too. The base of the Trollbeads Round White Moonstones makes that single Flowers of Elegance stand out so dramatically.
Once again for my fellow bangle wearers, the use of nearly all spherical beads keeps the entire stack extremely comfortable to wear.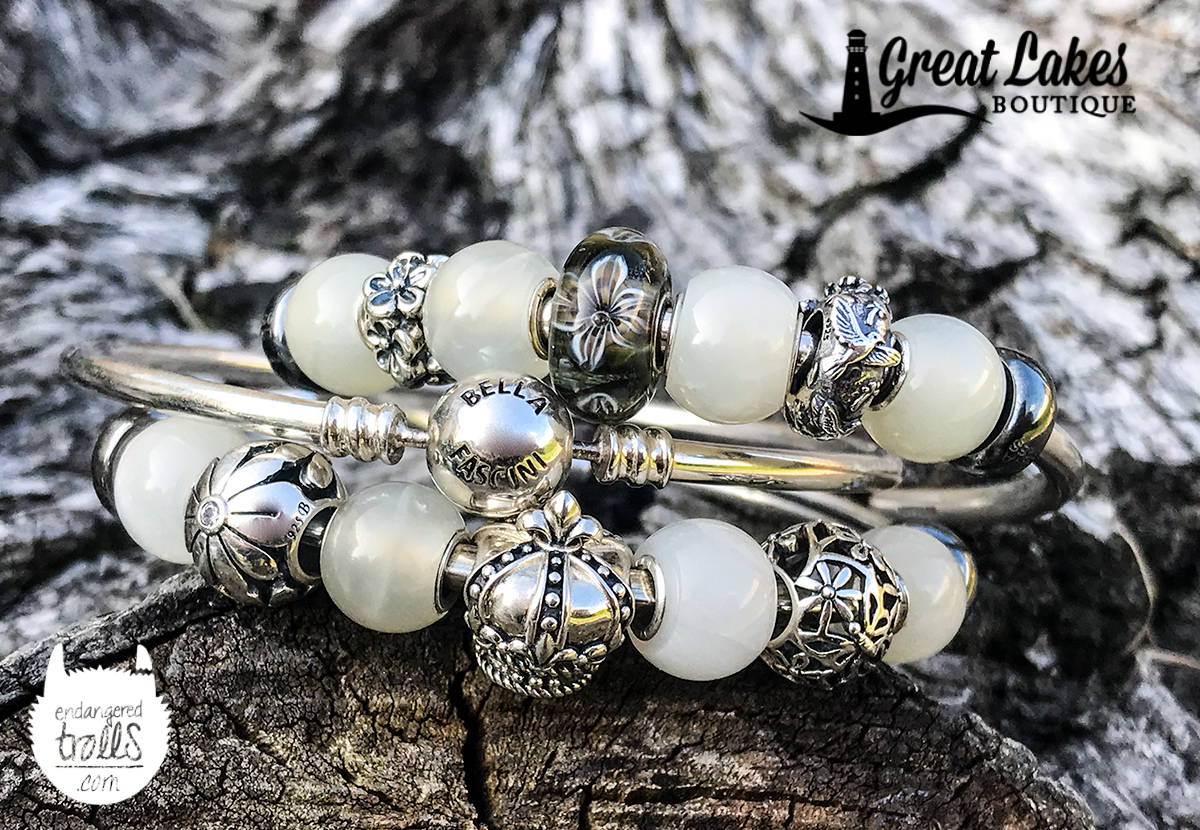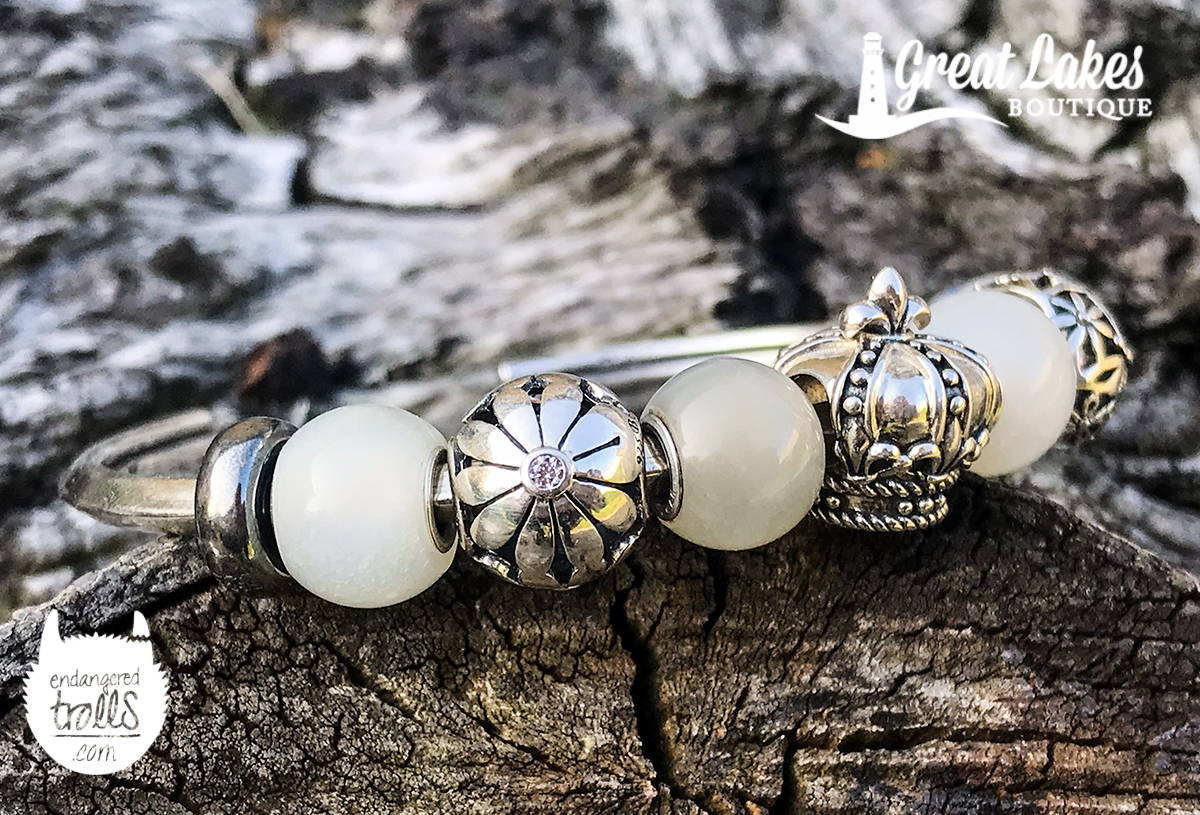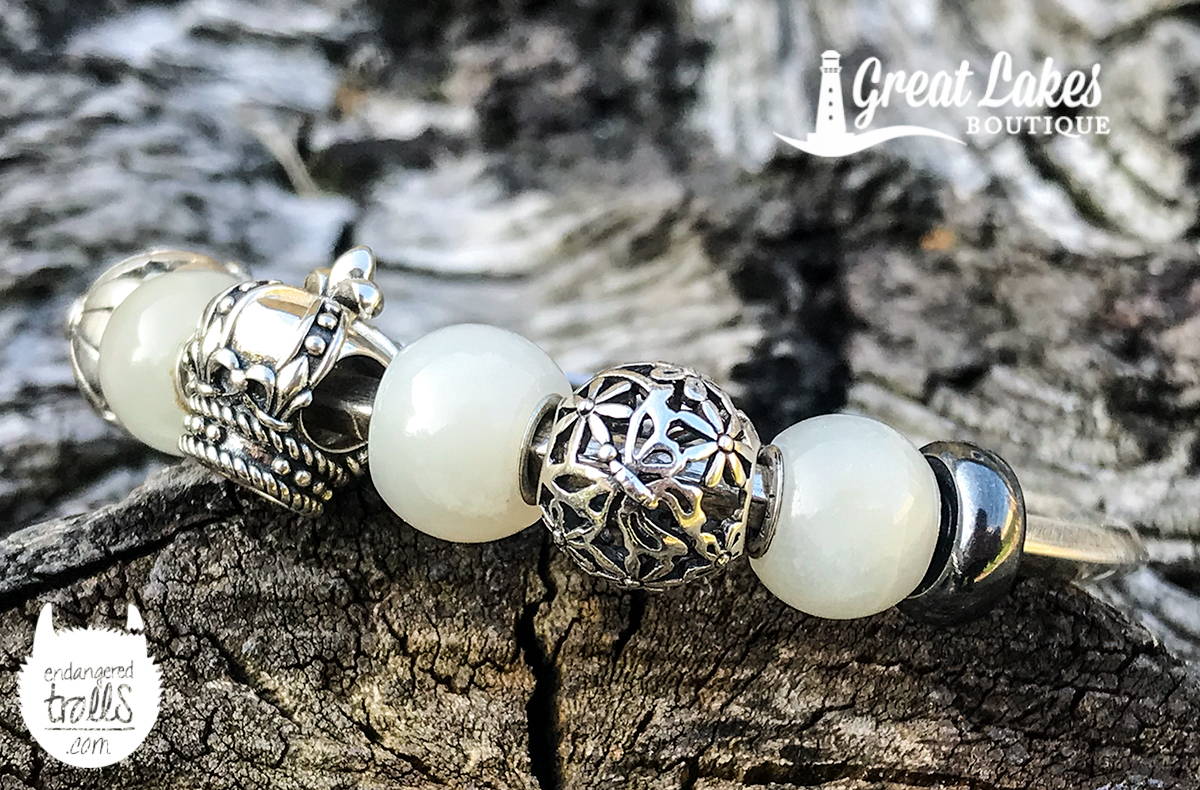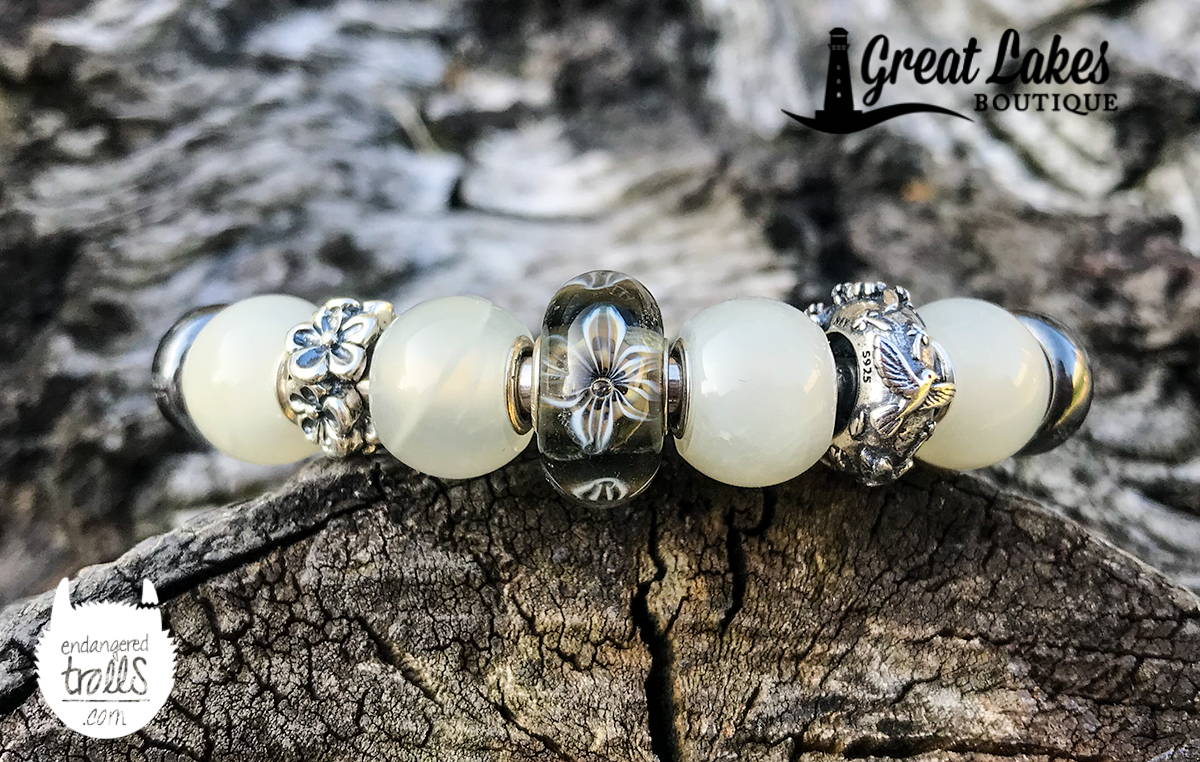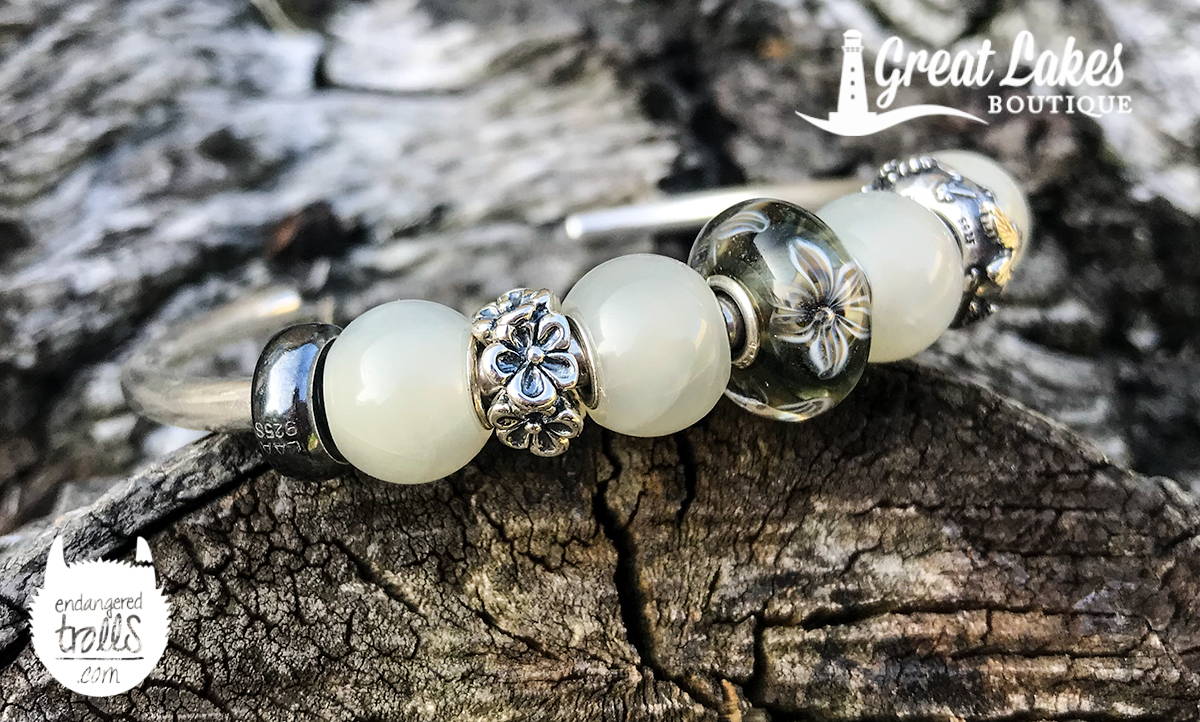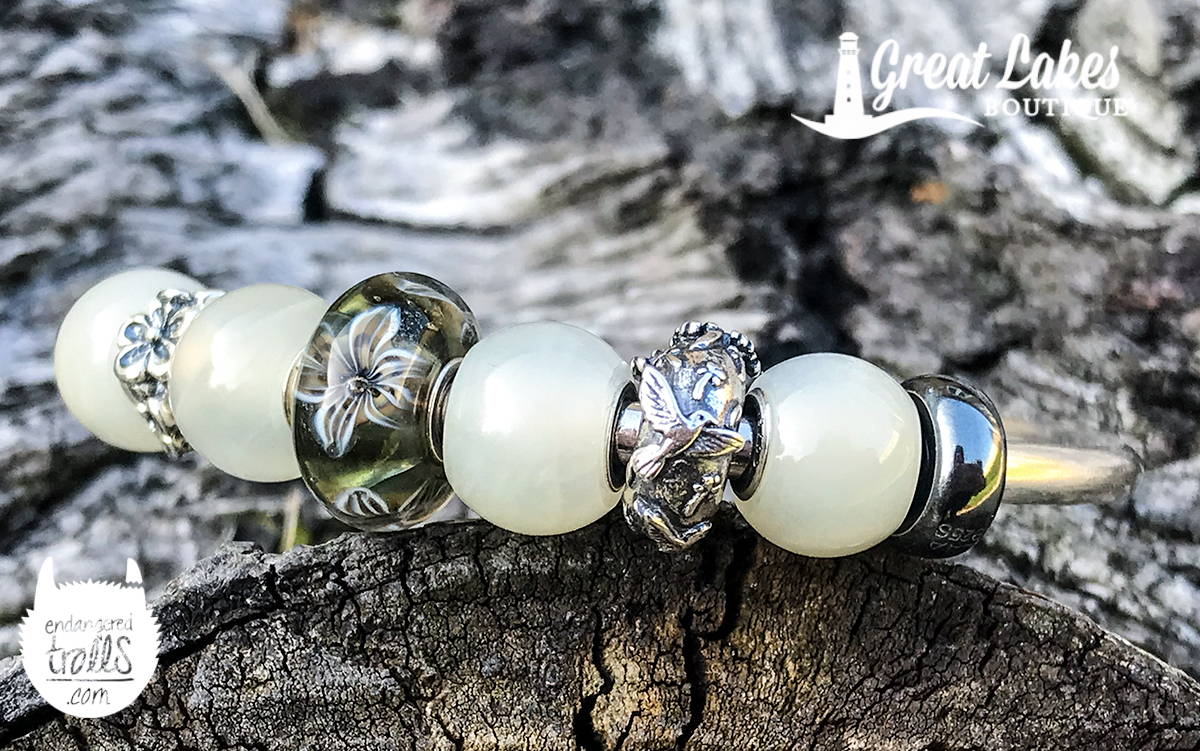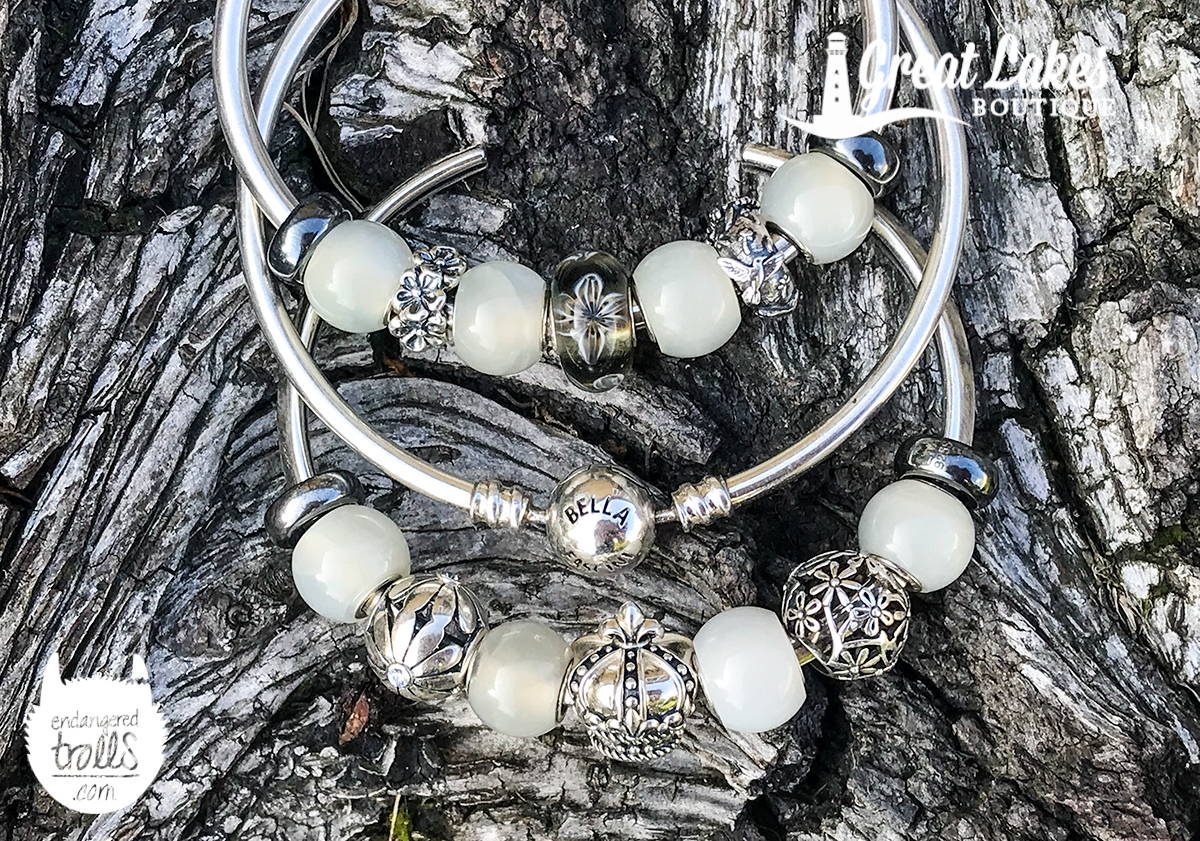 The central bangle is the Bella Fascini Round Bangle Bracelet. These bangles have a lot of flex to them and are light and comfortable for stacking, though do be aware that Trollbeads won't pass over those threaded ends. I frequently wear a bangle or chain with no beads on, purely to add contrast to a stack without adding more bulk. I have quite small wrists and two or three bangles is about my limit if there are beads on there. In this instance the smooth, high shine look of the bangle adds a clean "layer" that's really effective.
Finally here's how it looks on the wrist.
The neutral colors make this a very wearable combination for anyone. It would be easy to add a couple of the Trollbeads Round Labradorite for anyone wanting to extend the taupe color of the Flowers of Elegance but I really like how it stands out against the paler base of moonstones.