We have such a busy weekend planned here at Great Lakes and this Trollbeads blog brings you the details of the Trollbeads Jumbo Unique Event beginning at midnight tonight!
We've had so many collectors contact us in regards to Jumbo Uniques, we know how loved they are. The good news is they are back for this weekend.
Beginning at midnight EDT tonight and continuing until Sunday night, Trollbeads Jumbo Uniques aren't just back, they're buy two get one free as well.
If you're new to Trollbeads and wondering what exactly Jumbo Uniques are; the name is actually quite explanatory in this instance. They're glass uniques, but bigger and they are awesome fun to play with and style.
There are some designs created as Jumbo Uniques that have never been seen as small uniques and they're amazing to use as focals.
They'll be on our website at midnight and no promotional code will be needed. When you have three Jumbo Uniques in your basket, one will be free at checkout.
That's not all either...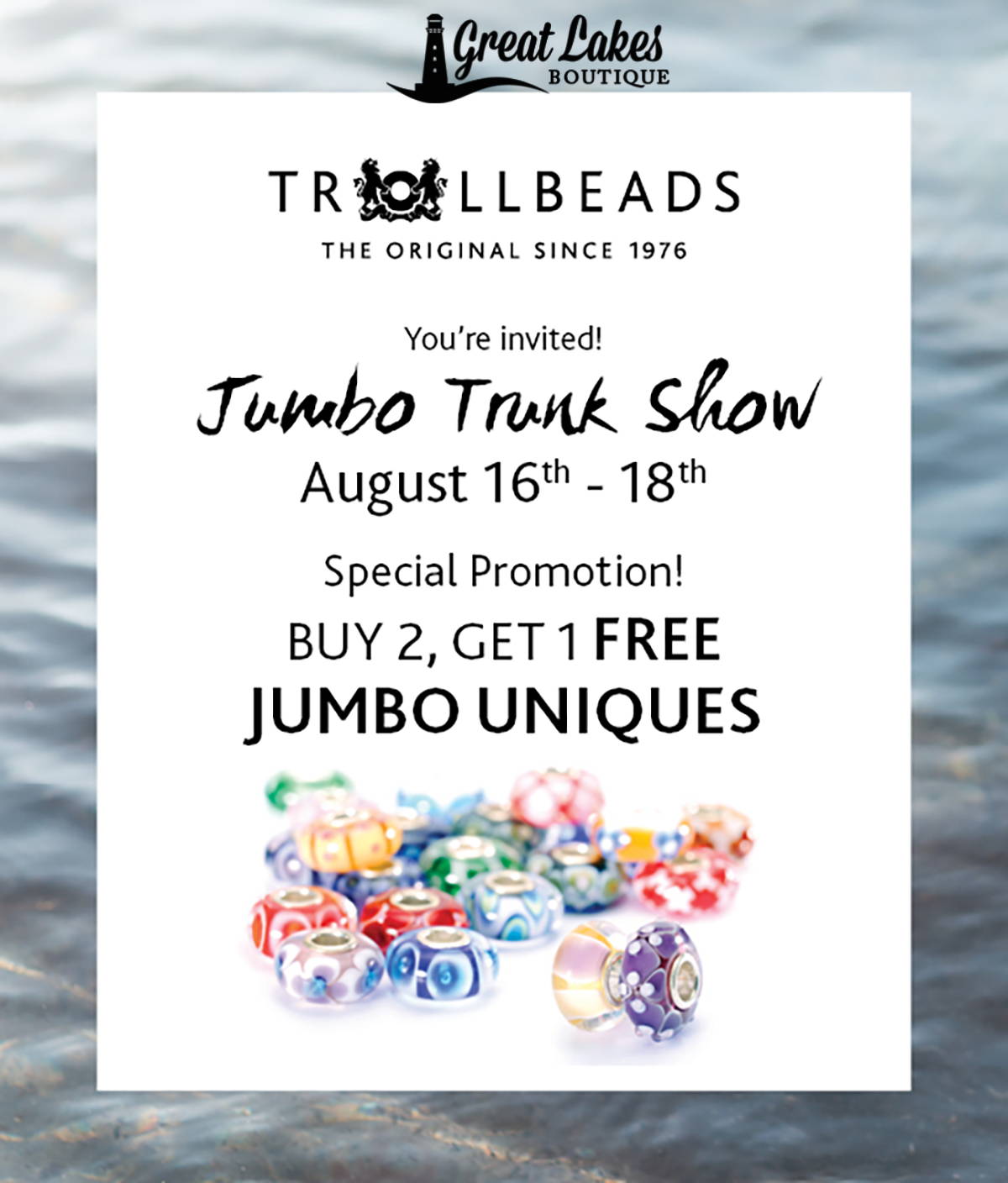 By now you should know we like to give you all of the promotions we're possibly permitted.
With that in mind those of you spending $150 or more on Trollbeads will still receive the free jewelry case. Do remember this is a summer gift with purchase so we're expecting it to end in the next couple of weeks. Take advantage and grab yourself a free gift as these are lovely jewelry cases.
We'll be sharing ideas and inspiration for Jumbo Uniques throughout the weekend too.