Halloween is almost here and if you've yet to explore Bella Fascini you are missing out on some of the best holiday designs on the market. This brand just seems to excel at the holiday theme and in this charm bracelet blog, I'm sharing a little inspiration with my own Bella Fascini Halloween bracelet.
This bracelet is actually a mix of Halloween and fall designs. Like many Halloween enthusiasts, the day itself is more the highlight where the theme runs through the course of the season.
The focal bead on this bracelet is the Bella Fascini Pearl Enamel Ghost and this bead is so cute! It's actually quite large making it a perfect center piece. For any of you thinking it's too late to bother with Halloween charms now, this will eventually move to my Christmas bracelet as the Ghost of Christmas (past, present or future.)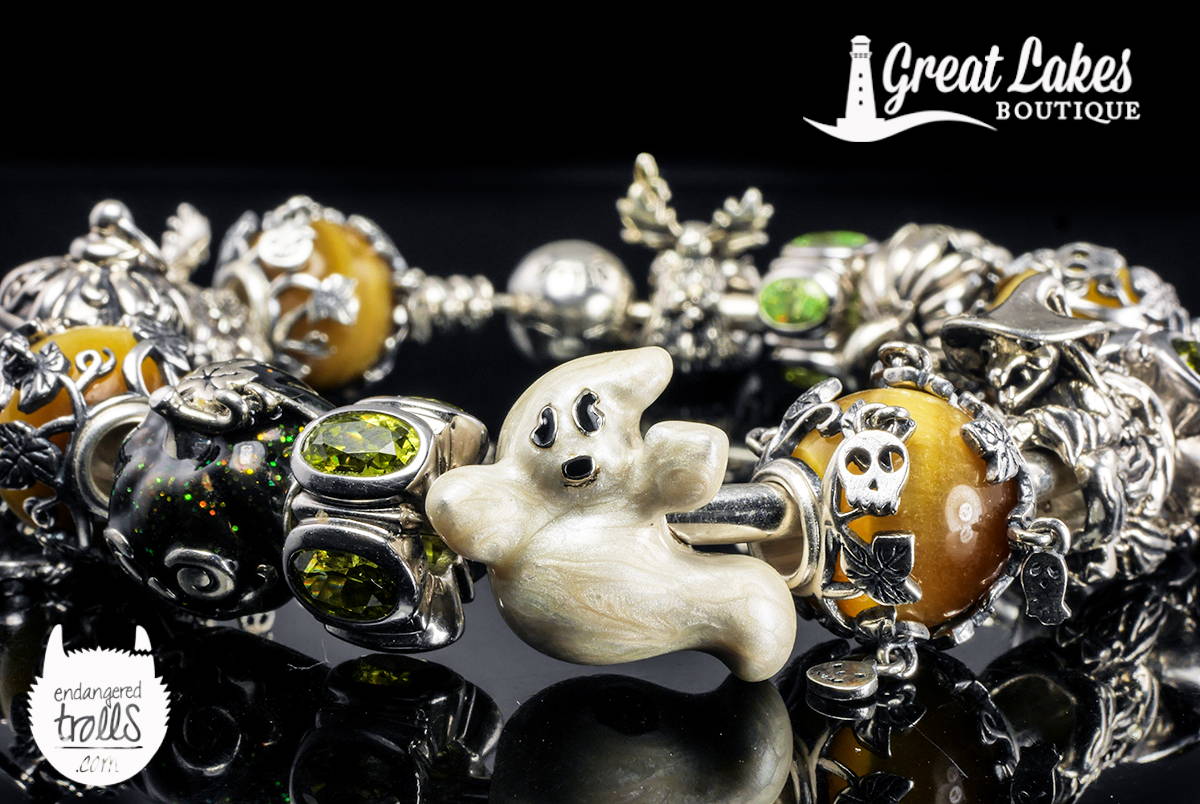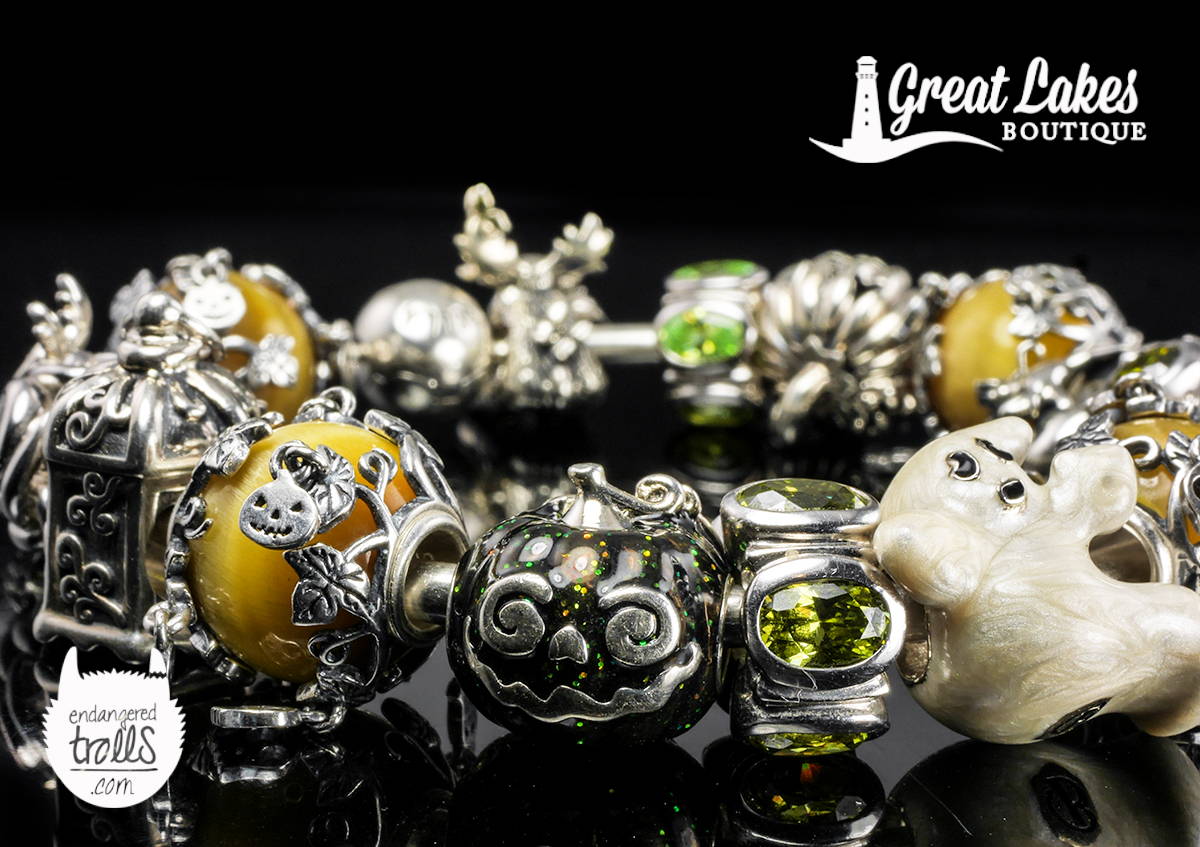 The color for this bracelet comes from a mix of The Palace of Amber Pumpkin Patch and the Bella Fascini Olivine CZ line. (There is the Peridot Oval CZ just visible at the back as I ran out of the Olivine shade.) I never really considered myself a fan of CZs until this brand and yet I wear them on nearly all of my Bella Fascini creations.
I've determined it's very much dependent on the color and I'm actually really looking forward to experimenting with some wintery shades soon.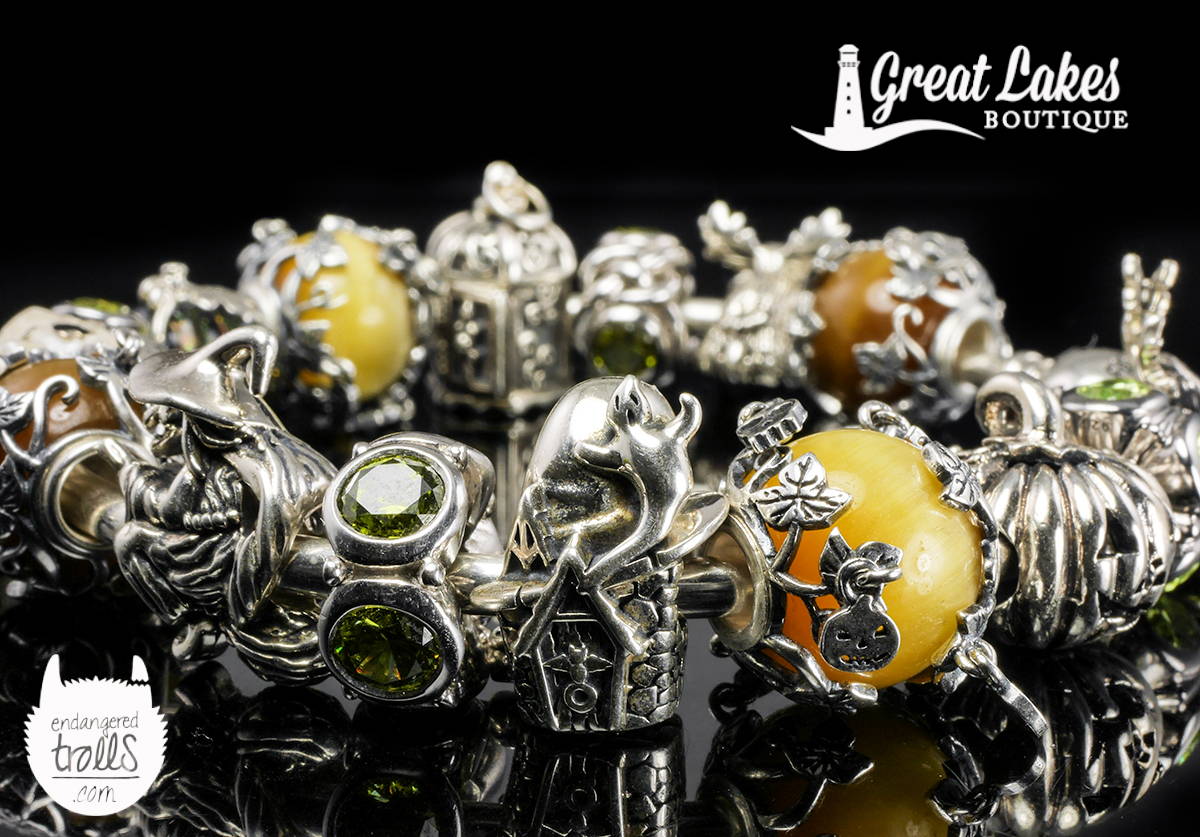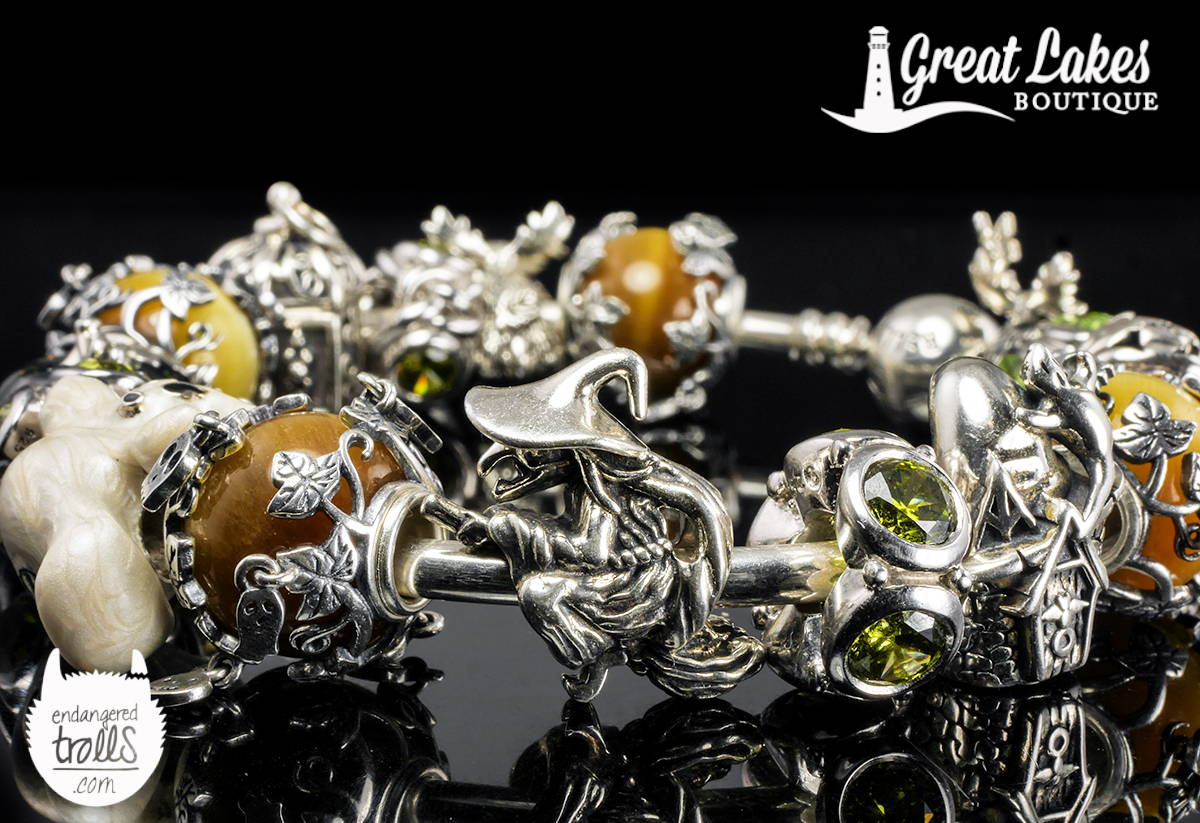 The Bella Fascini Pine Cone Moose is one of my favorite releases on the season so far but I'll admit to being a huge fan of the moose designs. I'd love to see a Halloween moose at some stage.
I've also included the exclusive Light the Way because again while it's not specifically themed for Halloween, it's a lovely, cozy feeling fall design.