I've always been a huge fan of gemstones and for me they fall into the category of never having enough. Their individual variations and features can make them so unique. One of my favorite Trollbeads stone is the emerald and this Trollbeads blog brings a little fall bracelet inspiration.
It is worth noting that all of the emeralds used here are currently live on the website. Remember that right now spends of $200 or more on Trollbeads qualifies you for a free Soft Winds of Change Orb.
The emerald is a stone that changes it's vibe depending on how it's styled. With pastels it feels spring-like and feminine. With reds it becomes a perfect choice for Christmas.
For this bracelet I've styled it with grays and I was trying to recreate the time of year where we begin seeing the first frosts.
You'll notice I've included a few Halloween beads and this is deliberate as you always see pumpkins linger for a little time beyond the holiday itself.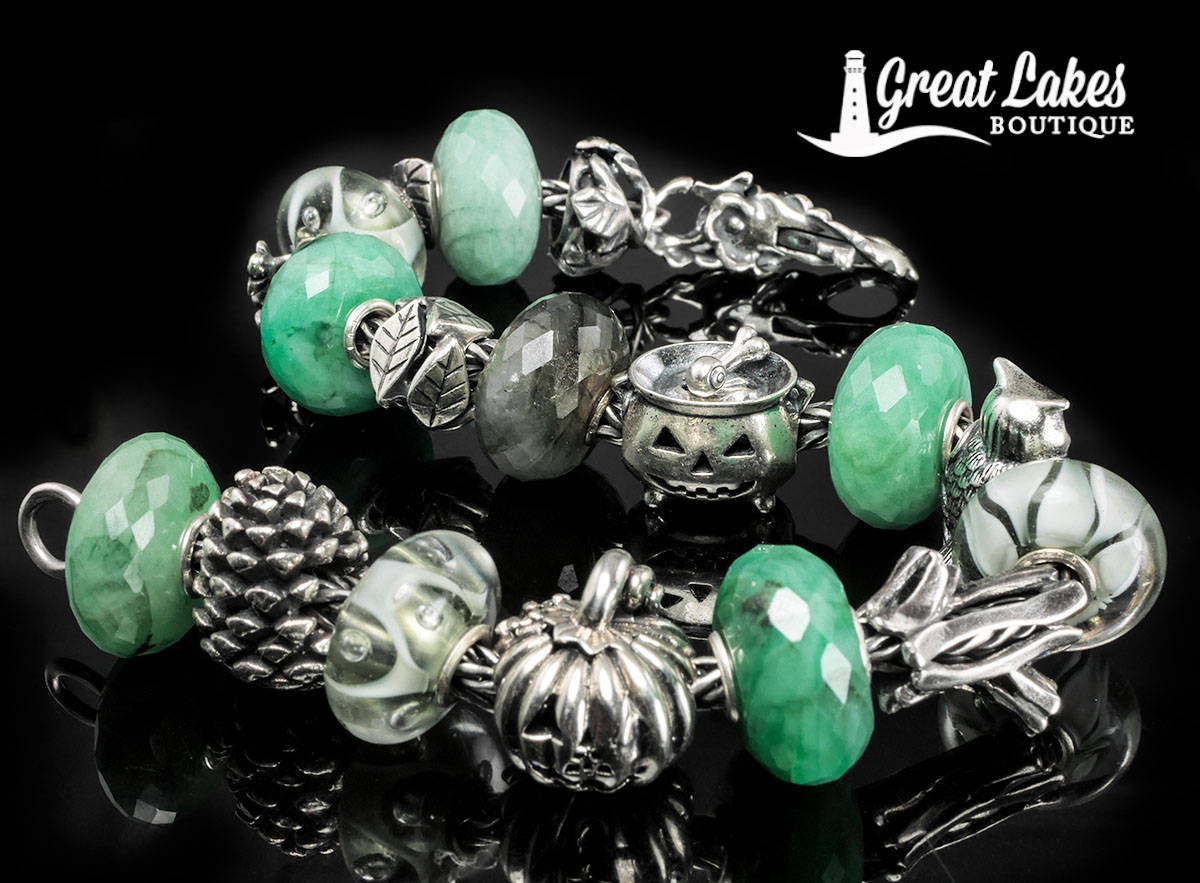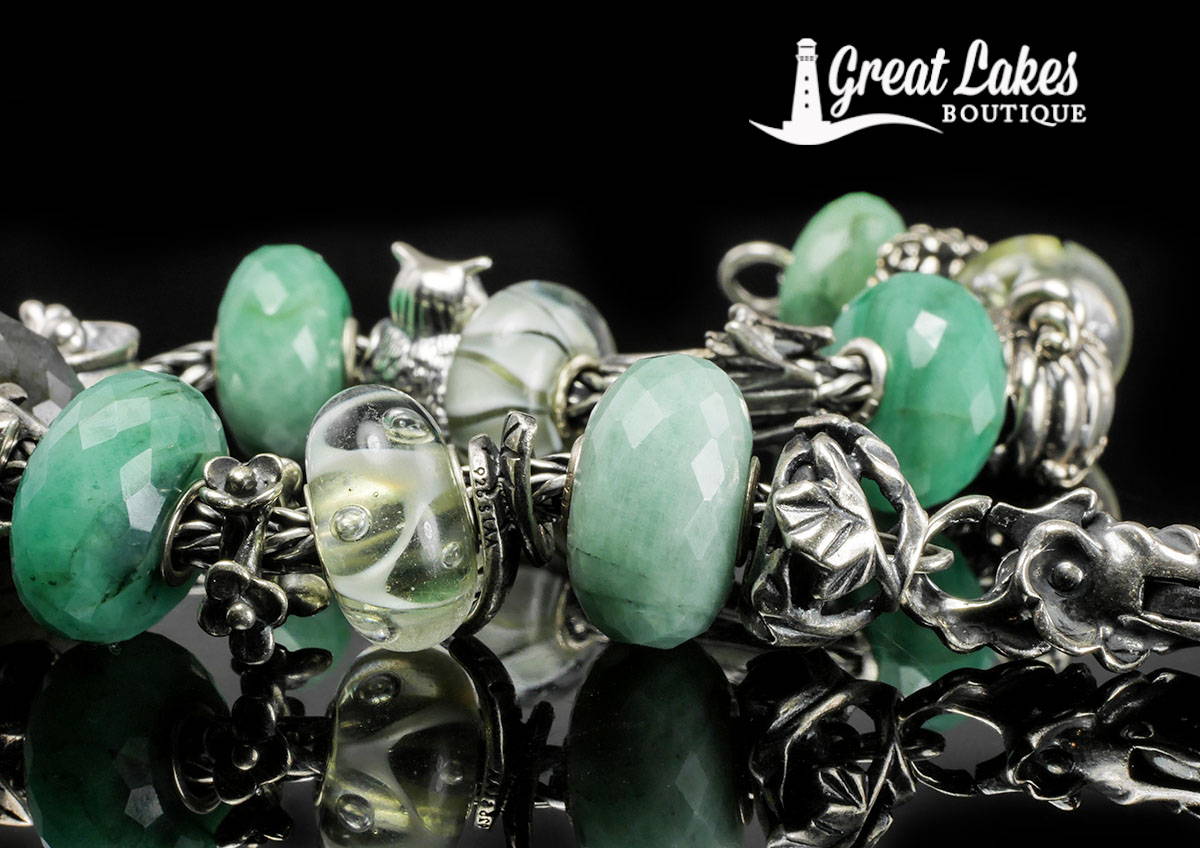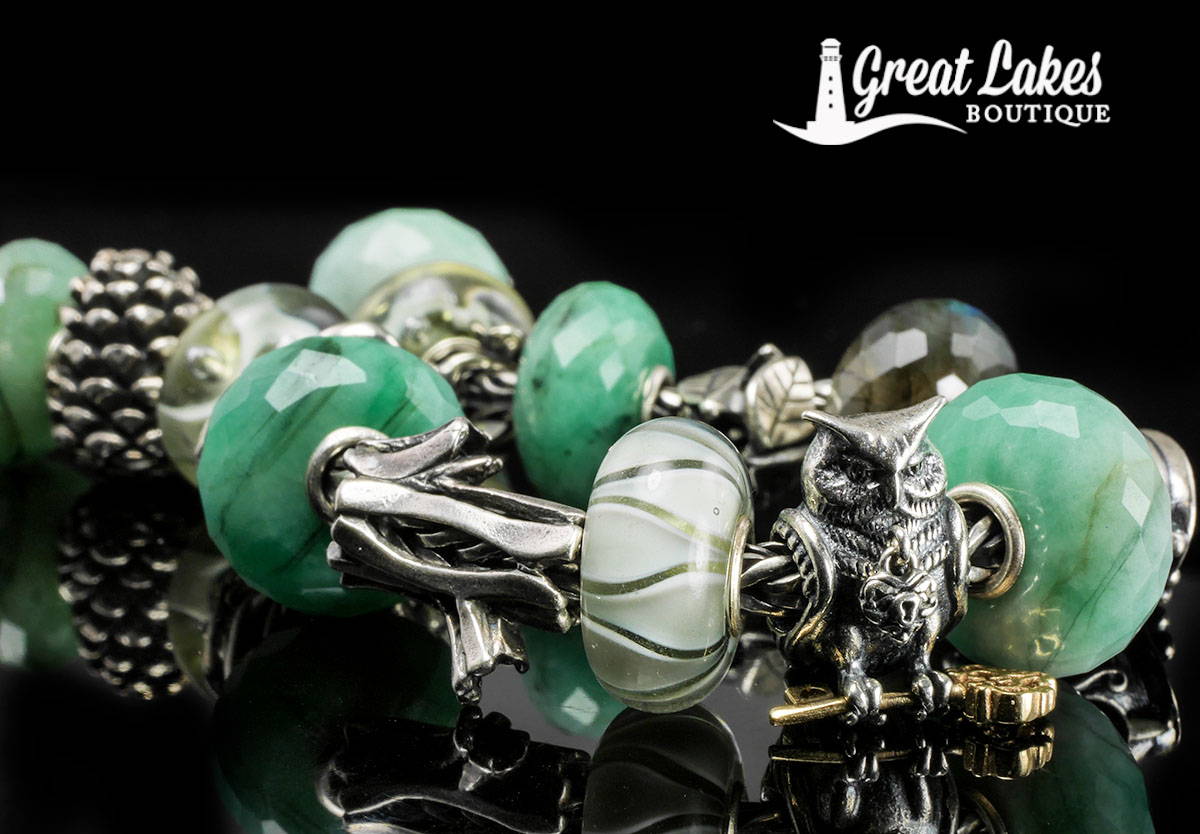 The gray comes from the Trollbeads White Tulips (pictured here,) Drops of White (pictured above) and a single Labradorite.
I've always loved gray glass due to it's versatility. It's a color that works well with so many other shades.
All of the other silver beads have a fall theme to them and some absolute favorites of mine feature here.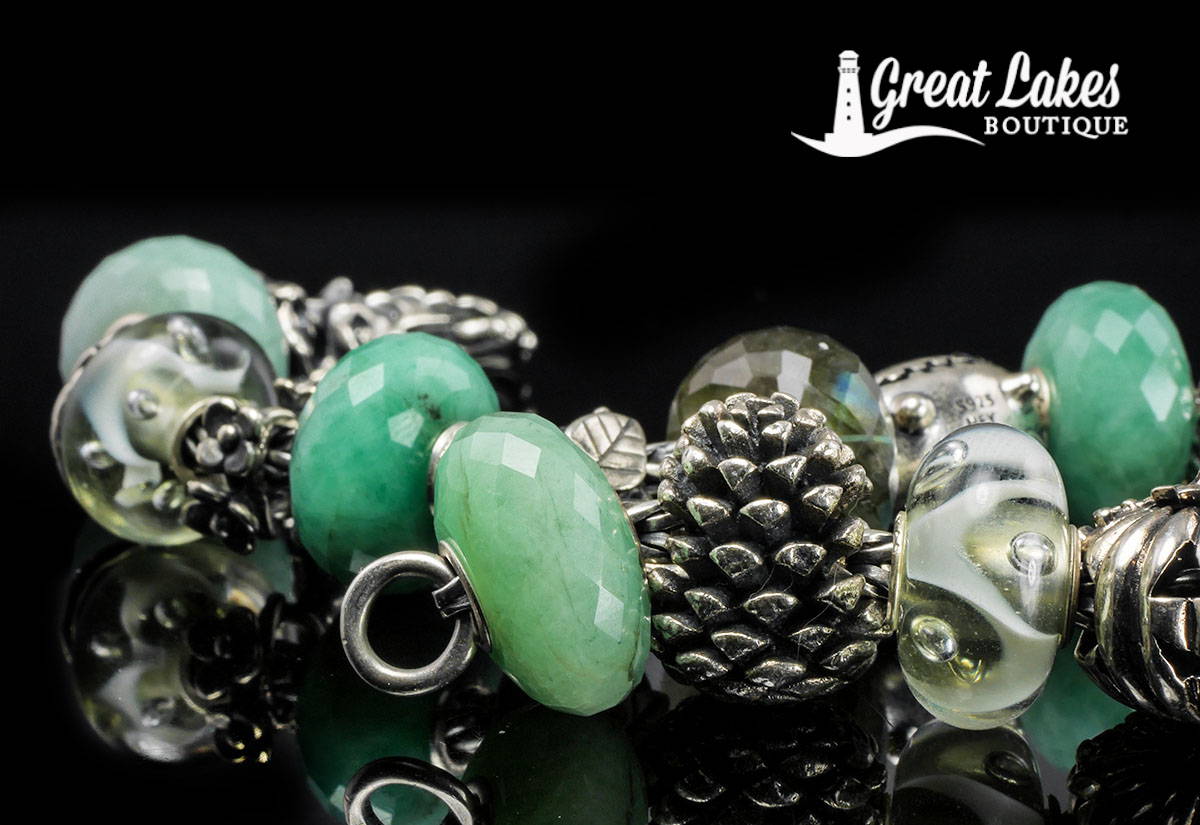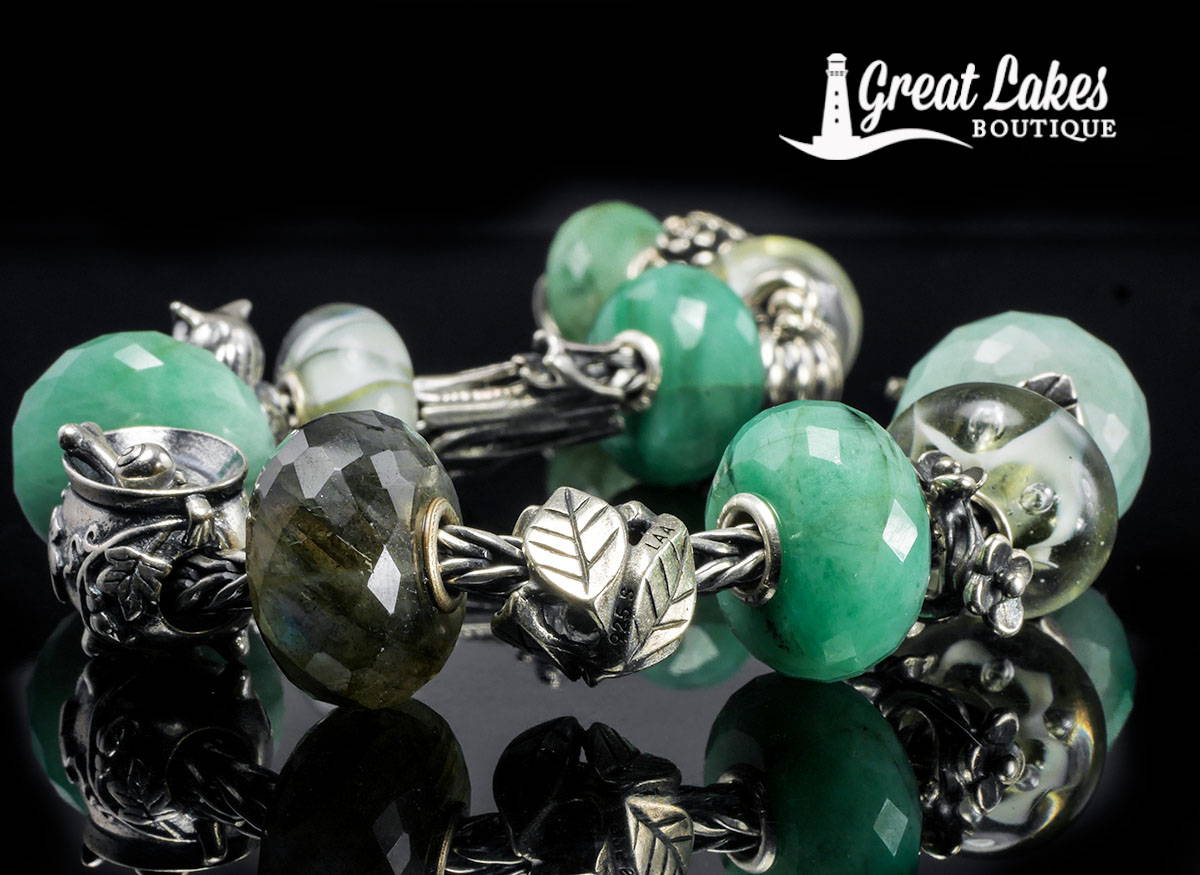 It's worth noting that the exclusive Pumpkin Cauldron from The Palace of Amber was deliberately designed with two "sides" to make one very themed for Halloween and the reverse more for the wider fall season. I actually love the vine and leaf details on the rear.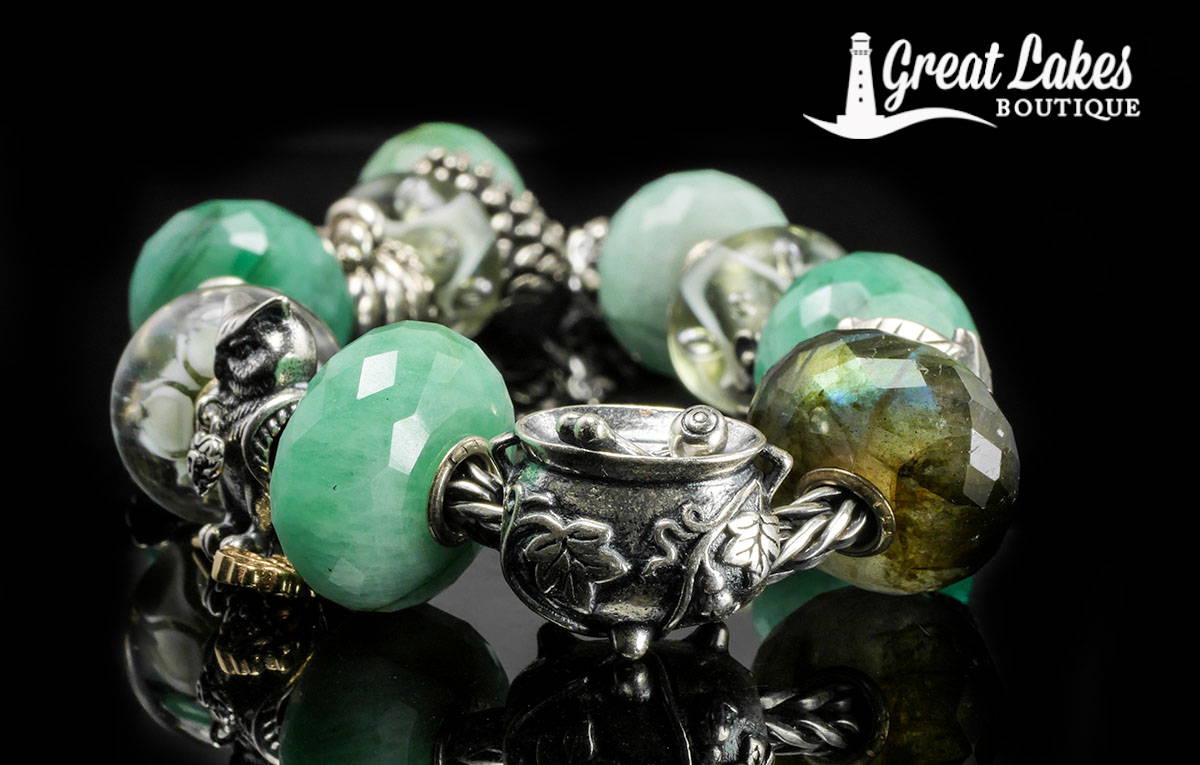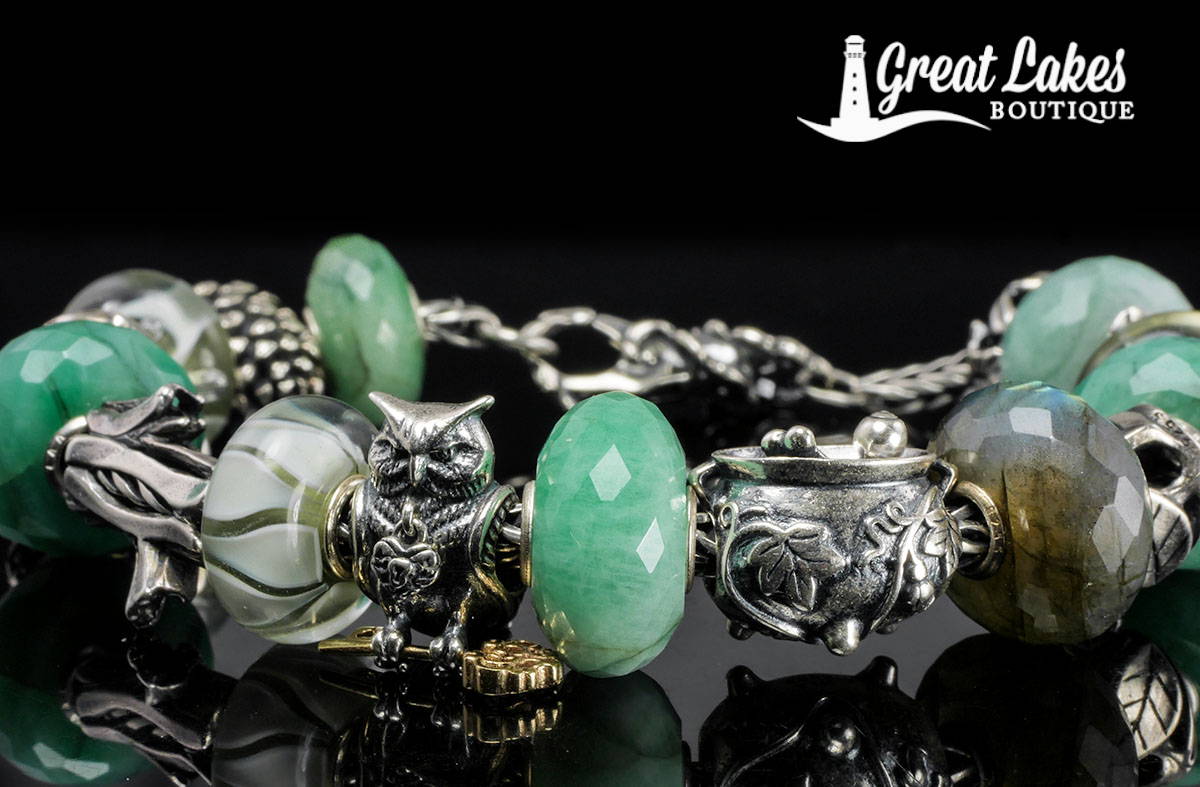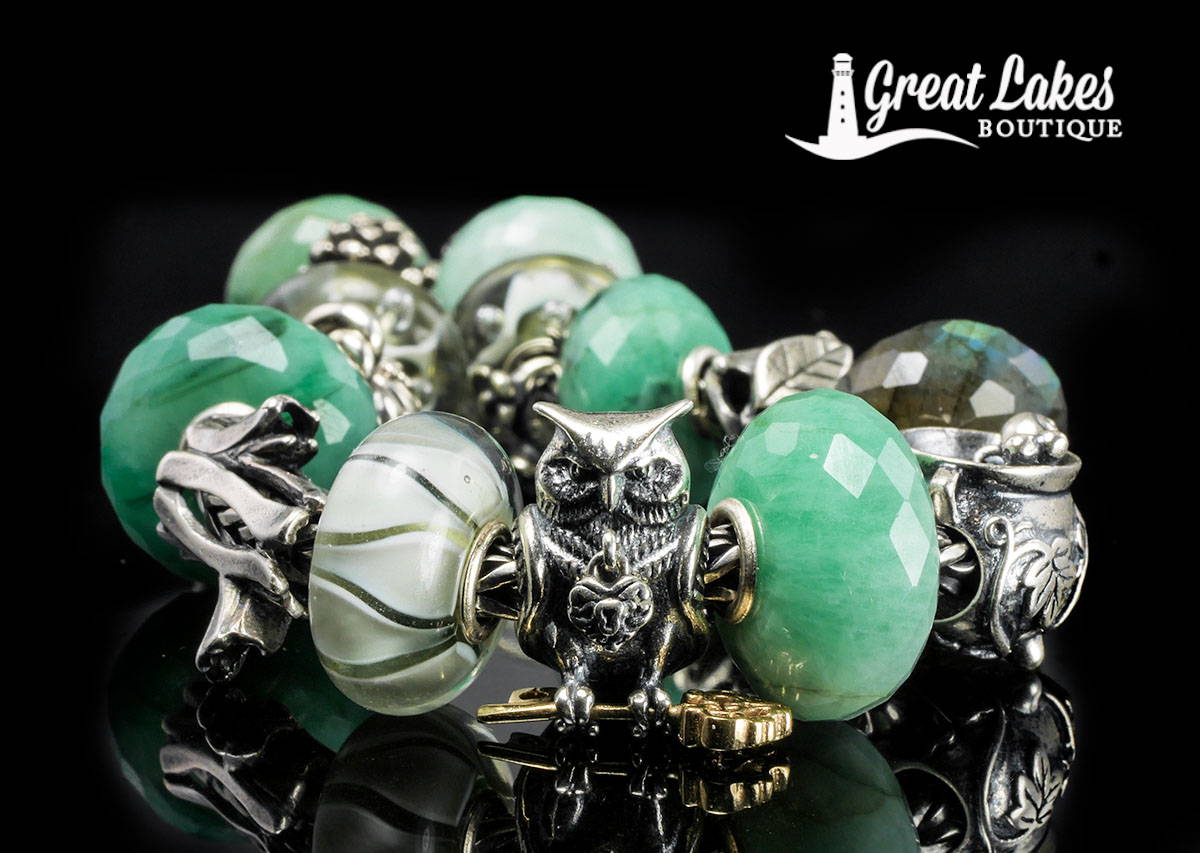 The current emerald stock has some very nice stones so be sure to take a look. There's one very pale example and these look lovely on winter bracelets as they resemble ice. Most of the stock is a little darker and there's some beautiful striations to be found.