Yesterday saw the start of the Great Lakes Boutique Christmas in July event but where would an event be without some Trollbeads promotions?! This Trollbeads blog brings exciting news. Beginning immediately it's buy three get one free (with some exclusions) and buy two get one free on Trollbeads Uniques!
The oh so popular Trollbeads buy three get one free is back and it continues until August the 8th. Please do note that Trollbeads Day 2019, Trollbeads Summer 2019 and Trollbeads Spring 2019 are the exclusions.
This is really well timed as it's a perfect chance to stock up on carriers & essentials ahead of the Trollbeads Autumn 2019 season.
That's not all though..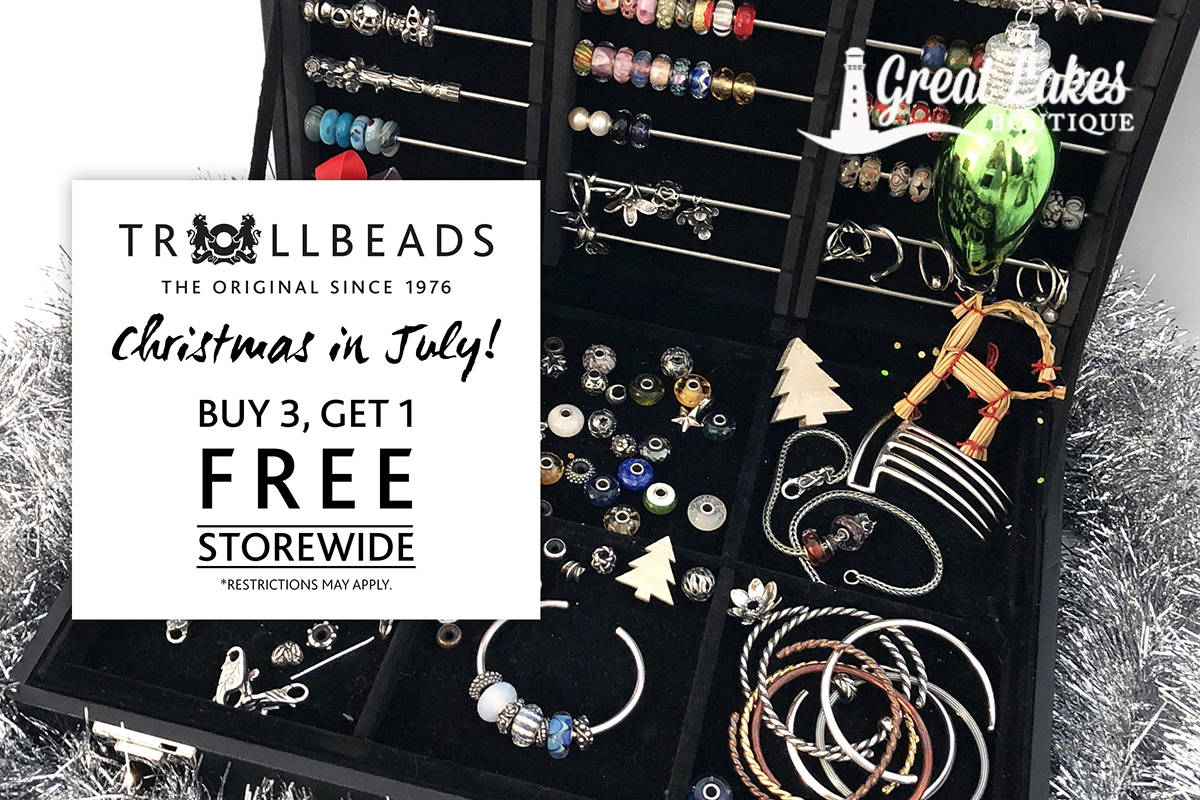 Also until August the 8th you can enjoy buy two get one free across Trollbeads Uniques!
Please do note that still have to be purchased in duos with one regular unique. If you purchase one duo, your free bead will be a regular unique. If you purchase two duos, your free beads can be one regular, one normal. (This is super important to avoid canceled orders.)
Meanwhile the free jewelry box promotion is still ongoing with spends of $150 or more. Do please note that your spend must still be $150 after any free bead deductions. So while a trio of uniques has a retail value of $150, one free bead means you're spending just $100 and will fall short of the case.