We're slowly edging towards the winter season but with all the new Christmas and winter collections launching or imminent, the next few weeks tend to fly by. This charm bracelet blog shares inspiration for the Bella Fascini Nutcracker set. These charms have been best sellers since the brand launched at GLB during the summer and they're amazingly cute for those holiday bracelets.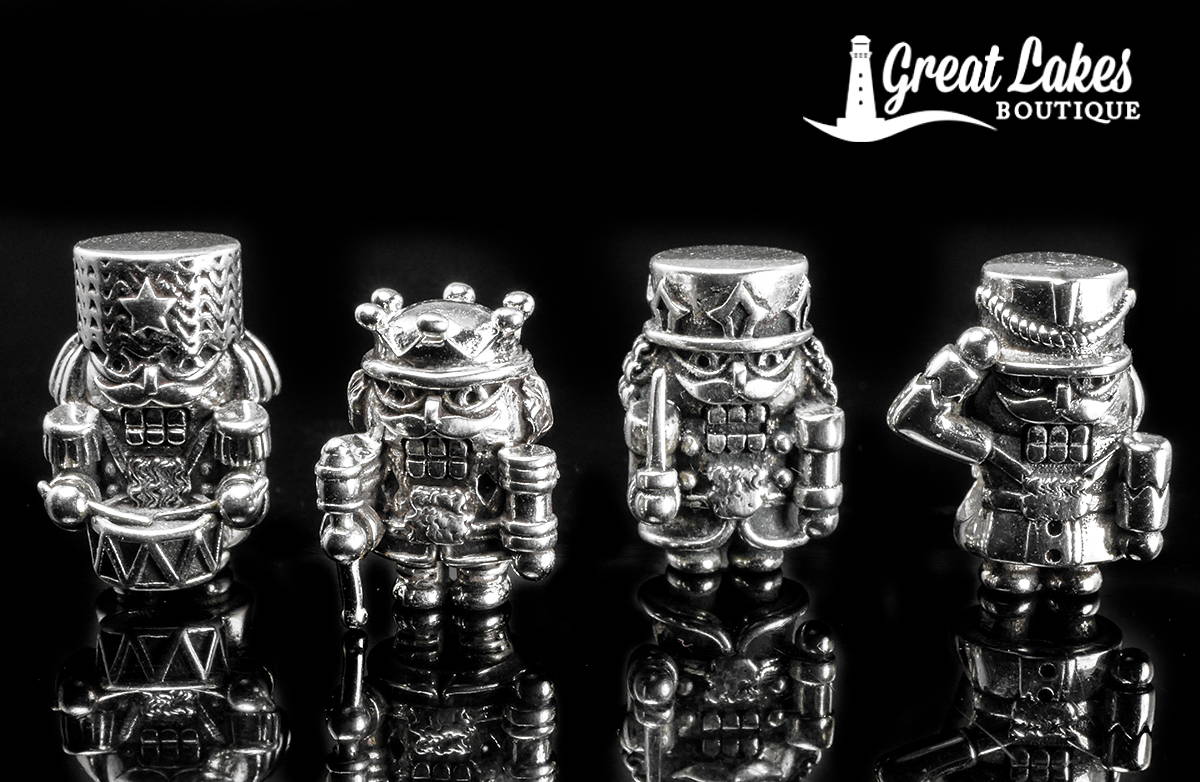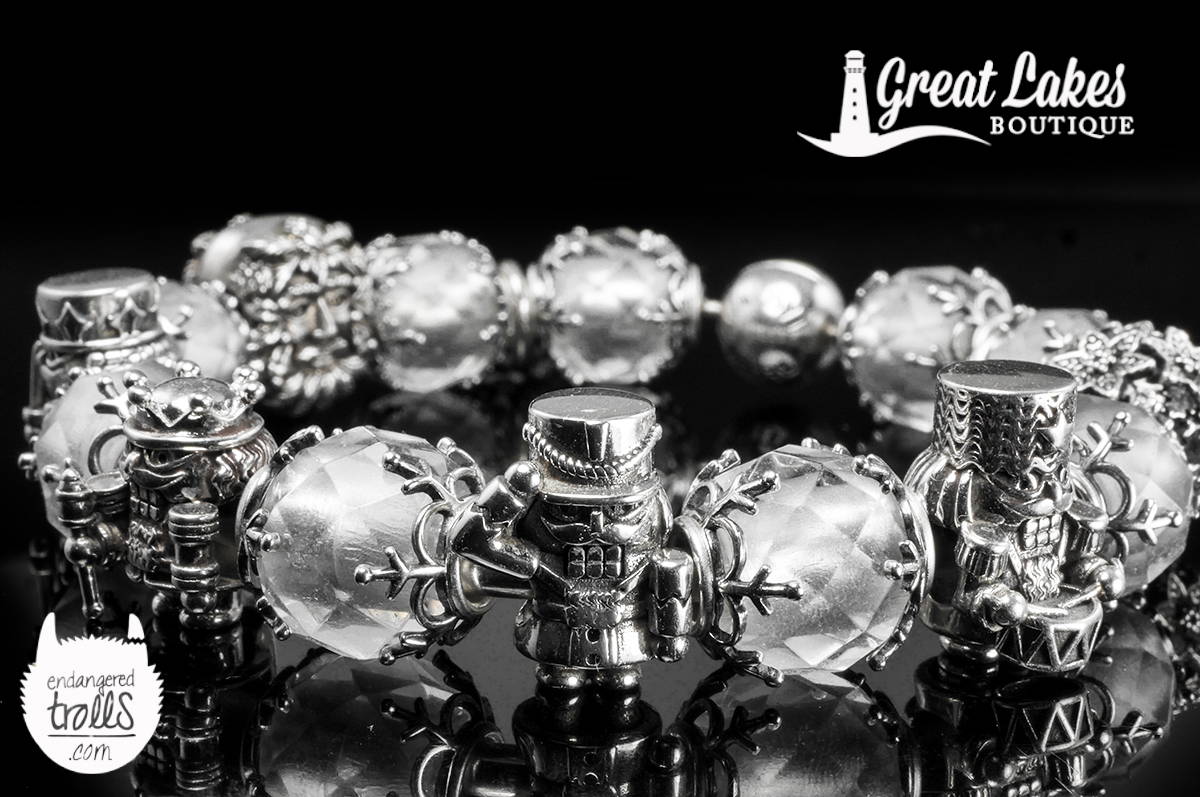 I was keen to use this set with the new and limited edition The Palace of Amber Icy Snowflakes. This is the latest design with the decorative core and is more a celebration of the winter season as opposed to Christmas. They'll team with any of your existing bracelets to bring an icy touch to it.
Have a forest bracelet you've worn all fall? Add a couple of these and it will transform into a frost forest ready for the winter.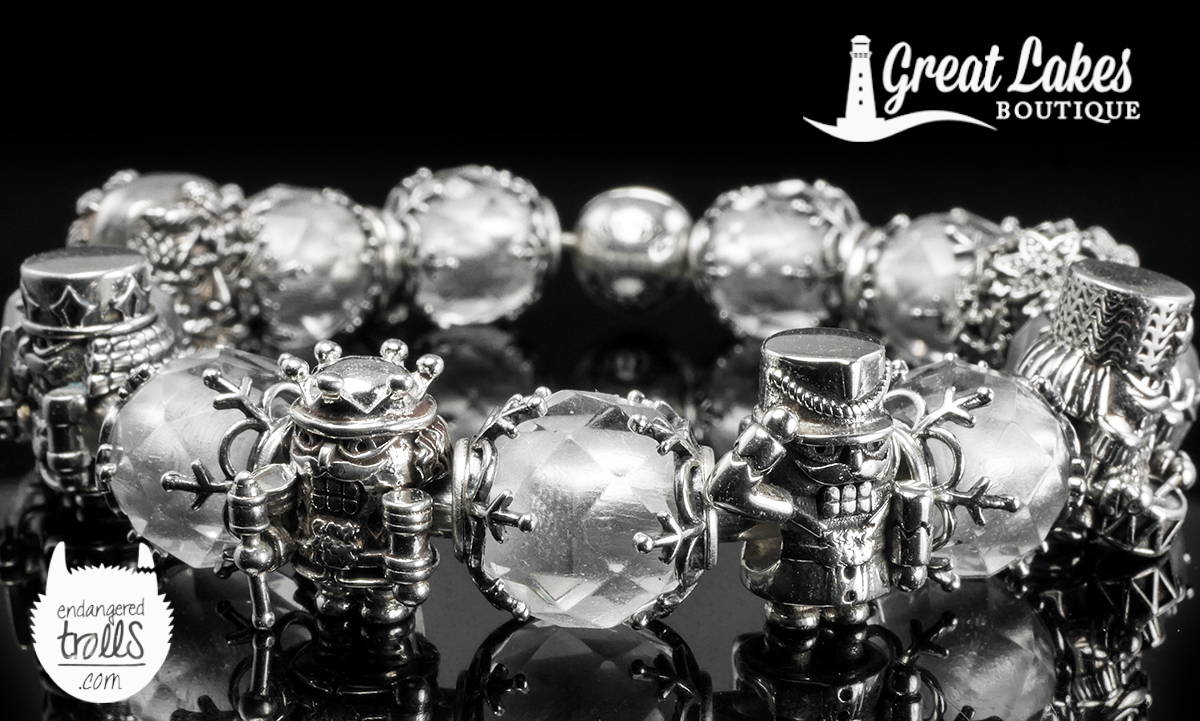 I also included the Redbalifrog Holly Man. This is a favorite winter bead for me and in my head he's somehow narrating the story for anyone wanting to listen. I mentioned at release that the Icy Snowflakes felt like something from Narnia so they suit the fairy tale aspect of the Nutcracker set so well.
Please do note we are already seeing an increase in demand for the Bella Fascini holiday charms. There's always a wait between restocks so please be sure to order well in advance to avoid any disappointments.