Bella Fascini is our newest line at Great Lakes Boutique and the launch has been met with such enthusiasm from our collectors! I'll be the first to confess I've become quite the convert.
Yesterday I shared a duo-tone bangle and bracelet combination that I've been wearing quite a lot recently. It's light for the summer heat. Today I want to share a second combination I've put together, this time focusing on silver with just a splash of color and themed for what's left of the summer.
Bella Fascini at Great Lakes Boutique
I'm a huge fan of spherical silver beads. My fellow Trollbeads bangle wearers will understand that these bangles sit very close to the wrist. Spherical silvers are incredibly comfortable to wear and they bring such a nice cohesiveness to a bracelet. The overall effect is neat and tidy.
I often wear bangles without any beads though, purely to add an extra element to a stack. Here it's the Bella Fascini Round Bangle Bracelet with it's ball clasp.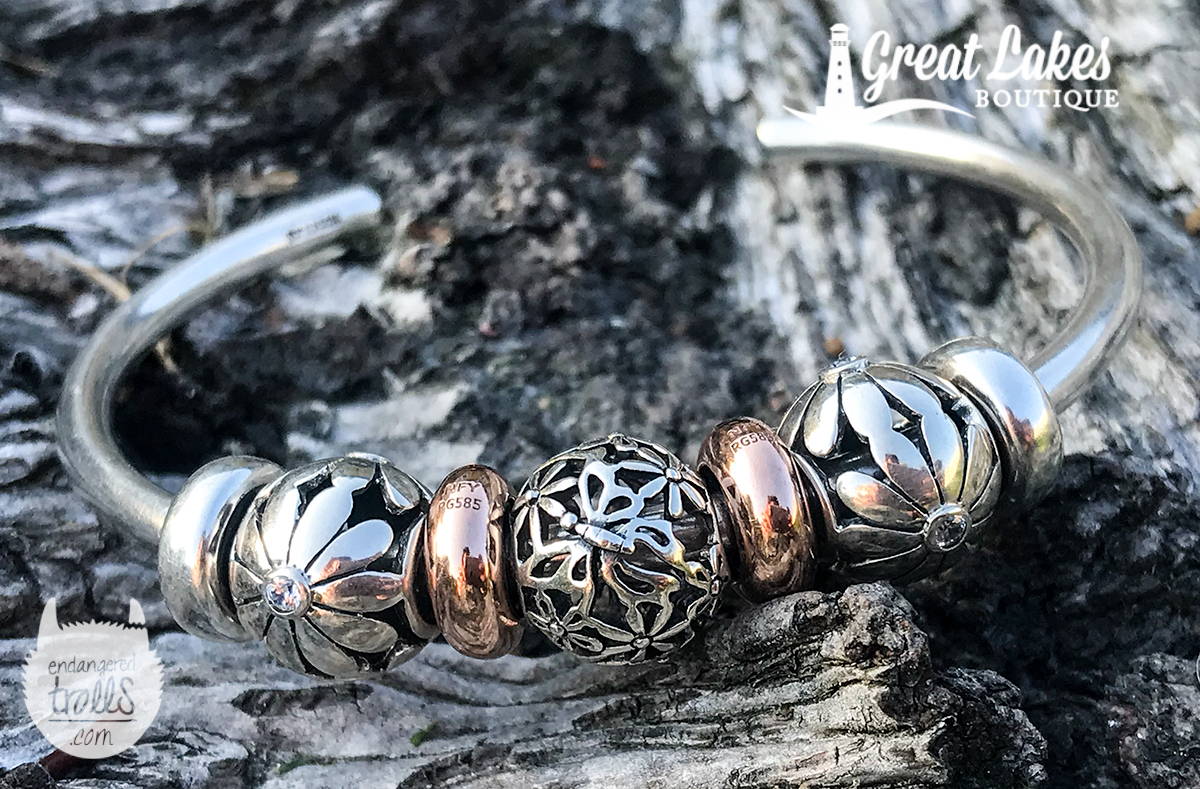 The Bella Fascini Daisy Butterfly Ball  has featured on all of my bracelets so far. It's a perfect design for the warmer months and a great example of the crisp detailing we're seeing from this brand. The Daisy Flower Ball with CZs is a bead we've been struggling to keep in stock. Though florals are more associated with the warmer months, I love the simplicity of this design enough that I suspect it will continue through my fall and winter bracelets as it would look amazing with some icy blues.
Though shaped for Christmas, I'm obsessing a little over the colors of the Bella Fasini Ornament Aqua Blue and it's a combination I'd like to expand on a little in the future. It fees fresh and cool for the heat and it's so eye catching on the wrist.
The enamel has a pearlescent finish so you'll get a lovely shimmer too.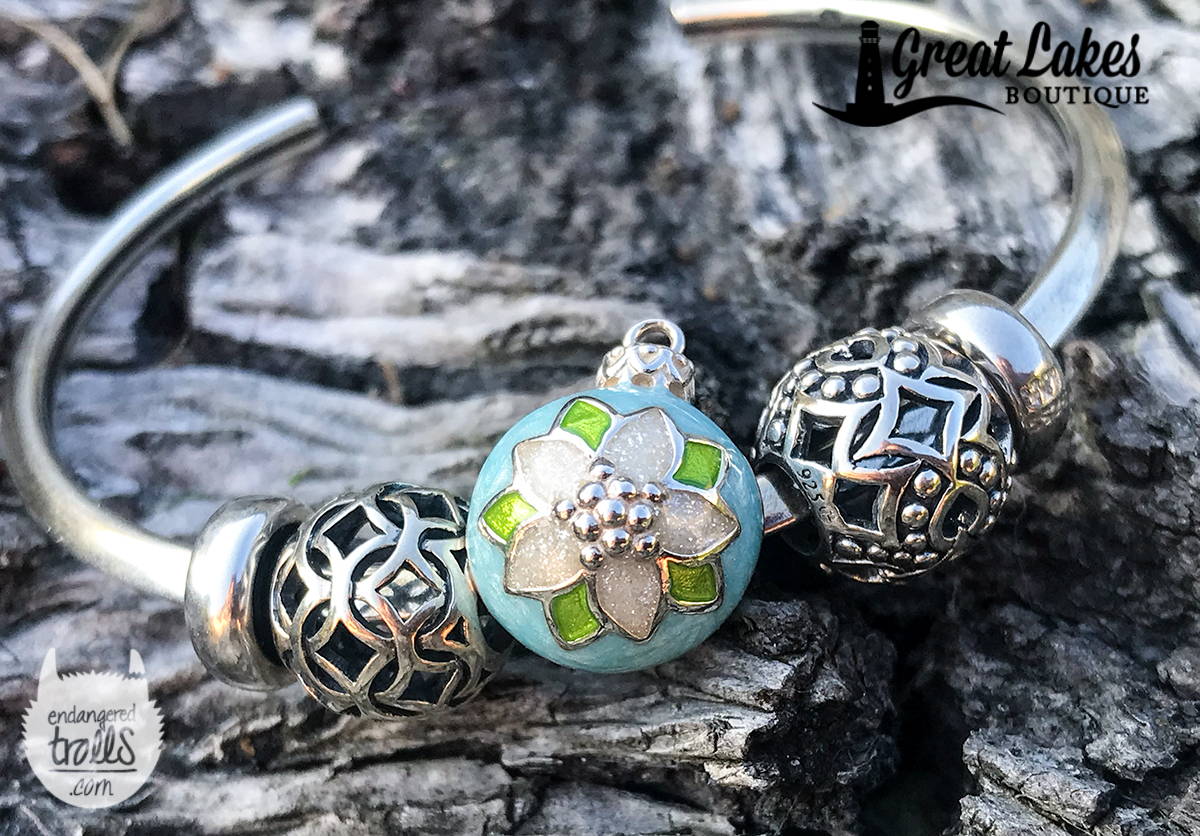 Most importantly, here's how it looks on the wrist. The Palace of Amber Rose Gold Stoppers add a little contrast to the almost all silver look. If you're a rose gold fan this is one of very few options for wearing this hue on bead bracelets (and they are solid rose gold so there's no risk of the finish changing over time.)
The ball shape fastening on the Bella Fascini Bracelet complements the remaining silver beads perfectly and the whole set is so comfortable to wear.