This bead bracelet blog brings a summary and guide to the Great Lakes Boutique Black Friday Weekend Event!
We're now just hours from the start of our Black Friday Weekend Event and what you'll find below is a complete overview of the promotions, sales and new launches. Please be aware that start times are all in EST (we're based in Ohio.) We have staggered start times in order to comply with brand rules.
All products that are part of 50% or more promotions (so that's Ohm Beads, Henhousebeads and some The Palace of Amber items) are subject to shipping fees. Those of you spending $50 or more on full priced items or products in the other promotional categories, will receive shipping refunds when we process the orders. If you place multiple orders during the weekend, we'll combine them and ensure you only pay one set of shipping charges.
Black Friday weekend is of course incredibly busy for us and we're a very small team here at GLB. Shipping will begin after the weekend event ends. This also allows for all orders to be correctly combined. Rest assured we work as fast as possible to ship your orders.
Please be aware that all orders are considered final and we cannot make alterations to them once placed. No returns are accepted on sales items.
The following will be starting at 6 pm this evening:-
80% Off Ohm Beads
80% Off Henhousebeads
25% Off Waxing Poetic Orders Over $125
20% Off Luca + Danni
Shipping fees do apply to the Ohm Beads & Henhousebeads orders. Please be aware that as these are clearance sales we accept no returns on Henhouse or Ohm Beads. All sales are final.The discounted prices for both brands show once items are in your cart.
For Waxing Poetic the 25% off will be deducted automatically at checkout for qualifying orders. For Luca + Danni the discounted prices show once the products are in your cart.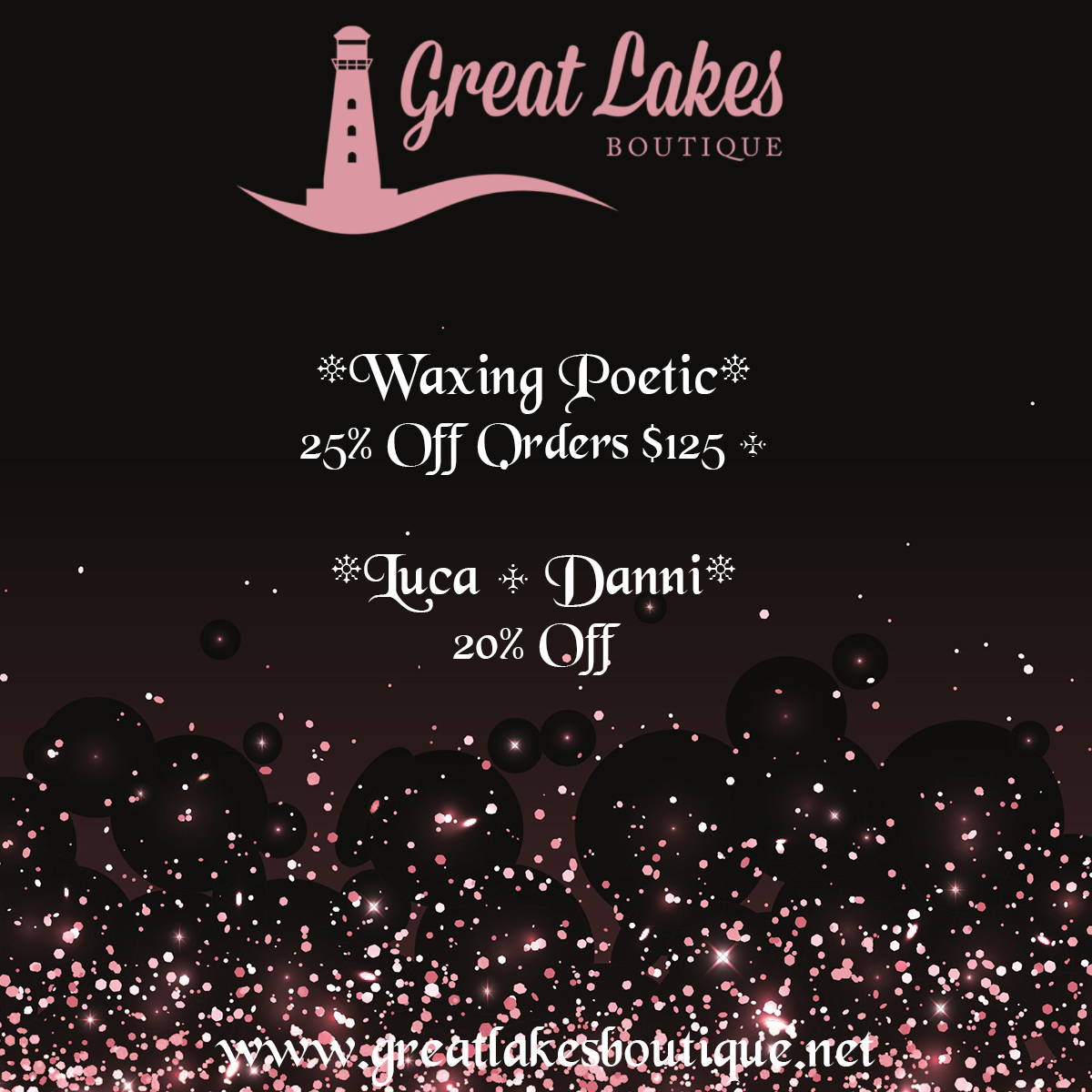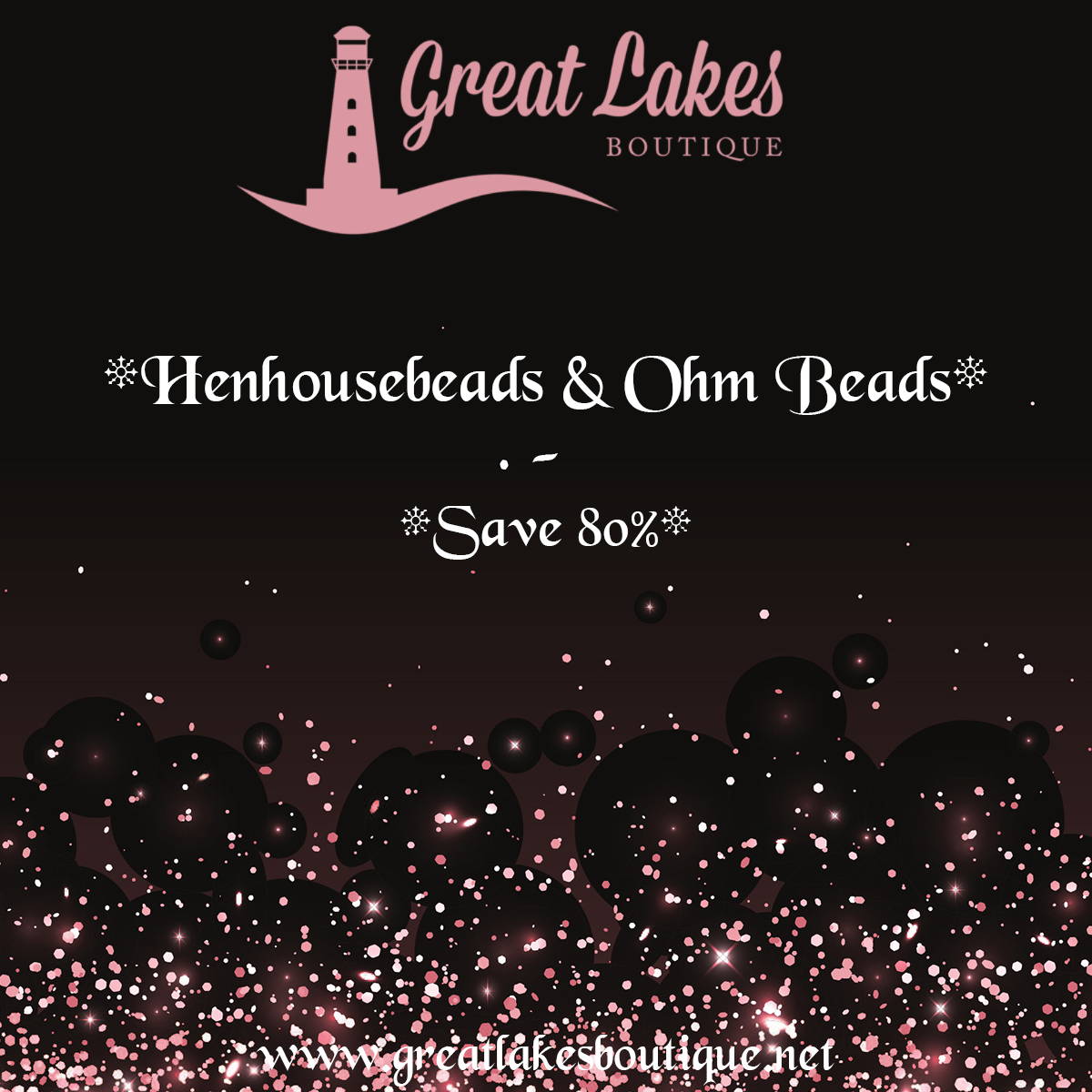 Thursday 26th November - Thanksgiving
At midnight tonight the following begins:-
The Palace of Amber Sales
Thomas Sabo Karma Beads Sale & Promotion
For The Palace of Amber the sales are two fold.
Save 20% on Orders of $100 + for most of the collection
Save 50% on Retired Beads Plus Select Stones
Shipping fees do apply to the 50% off products and again these will be refunded when we process your order should you spend $50 or more on other items. Equally if you place multiple orders, shipping will be combined and excess charges refunded.
Discounted prices show once items are in your cart.
You can now browse the sales below and please note, some products may still be added to the categories.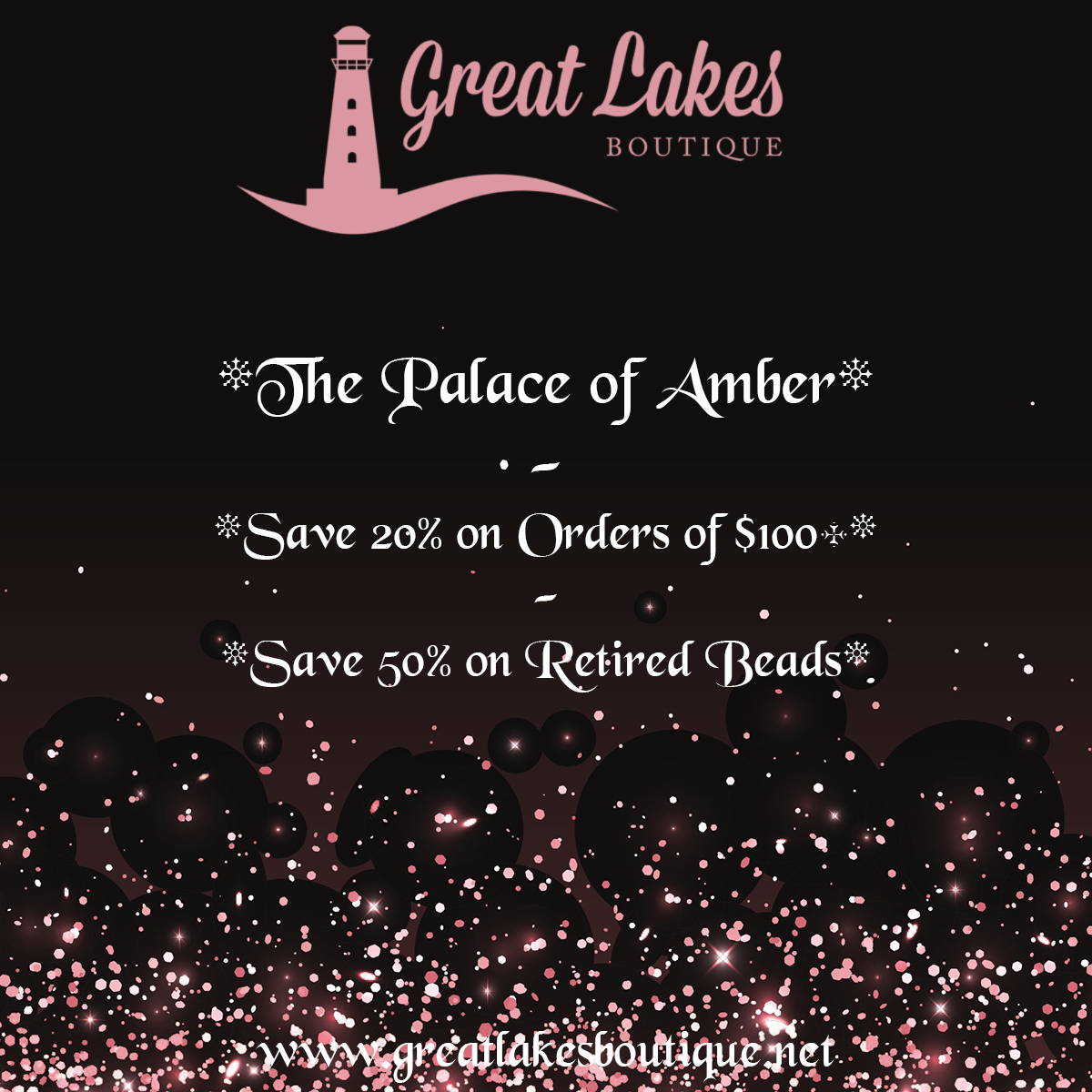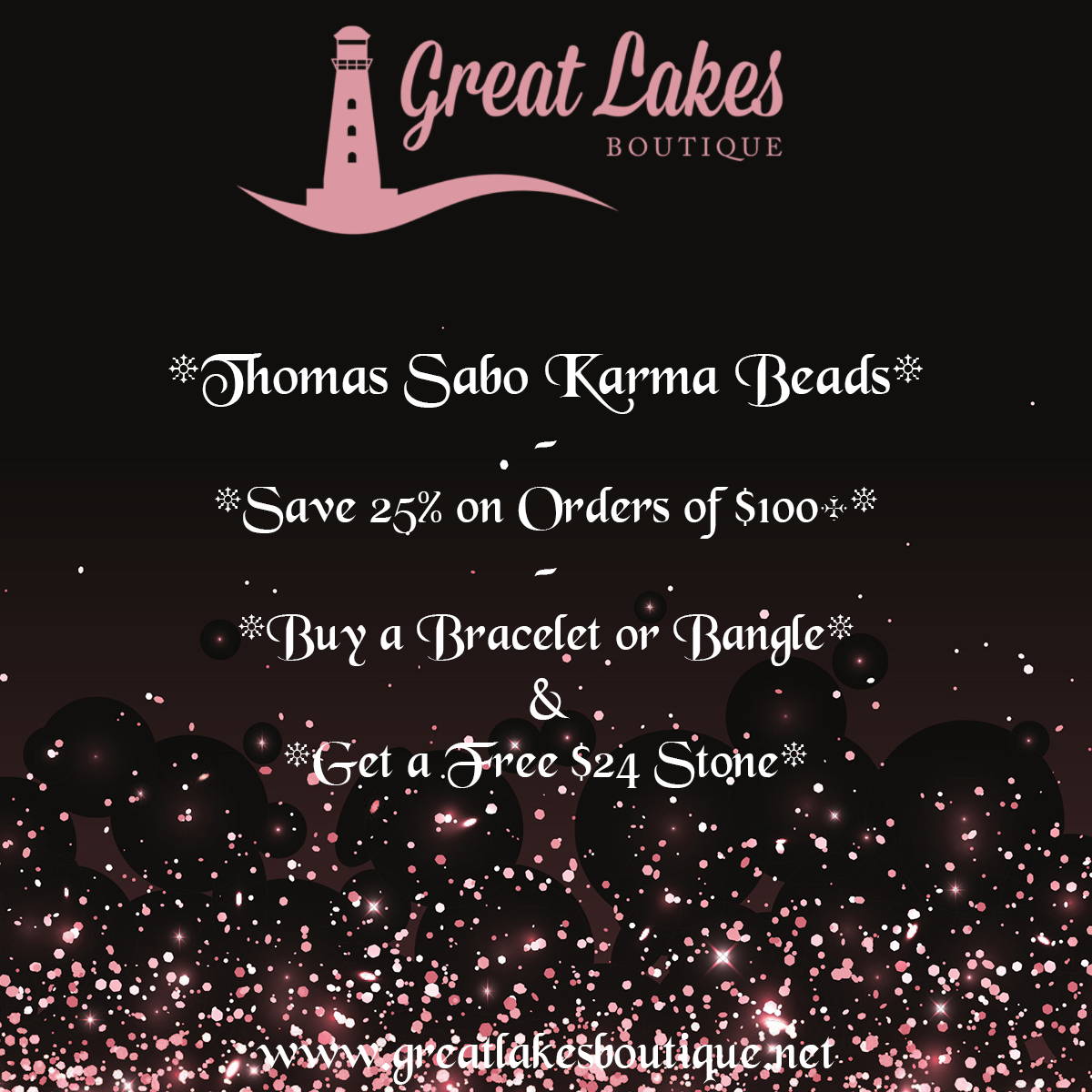 There are two offers for Thomas Sabo Karma Beads too.
Save 25% on Orders of $100 or More
Buy a Thomas Sabo Karma Beads Bracelet or Bangle & Get a Free $24 Gemstone.
Please note these promotions cannot be combined. That is to say you cannot buy multiple bracelets, get free gemstones plus qualify for 25% off.
You can of course place multiple orders to participate in both promotions however.
For the free bead offer, please use the link below and remember to add your choice of stone to your cart. The cost will be deducted automatically at checkout.
At 3 am on Thursday morning, the Bella Fascini Black Friday 2020 Sale begins.
You can save 20% off everything so there are no exclusions and no minimum spends.
For those of you shopping from outside of the USA, please remember you still need to spend $50 or more after discounts to qualify for free shipping.
Discounted prices will be displayed once items are in your cart.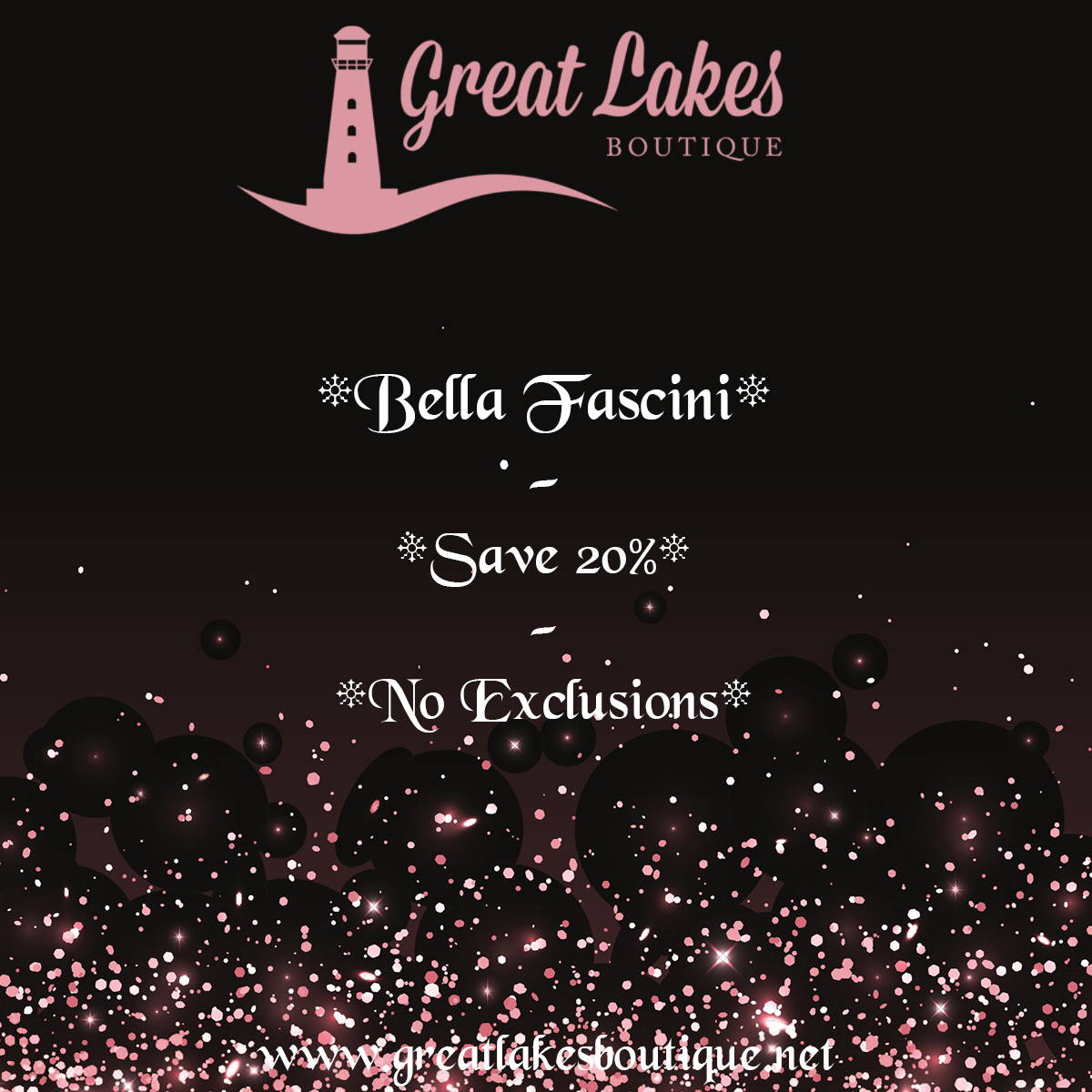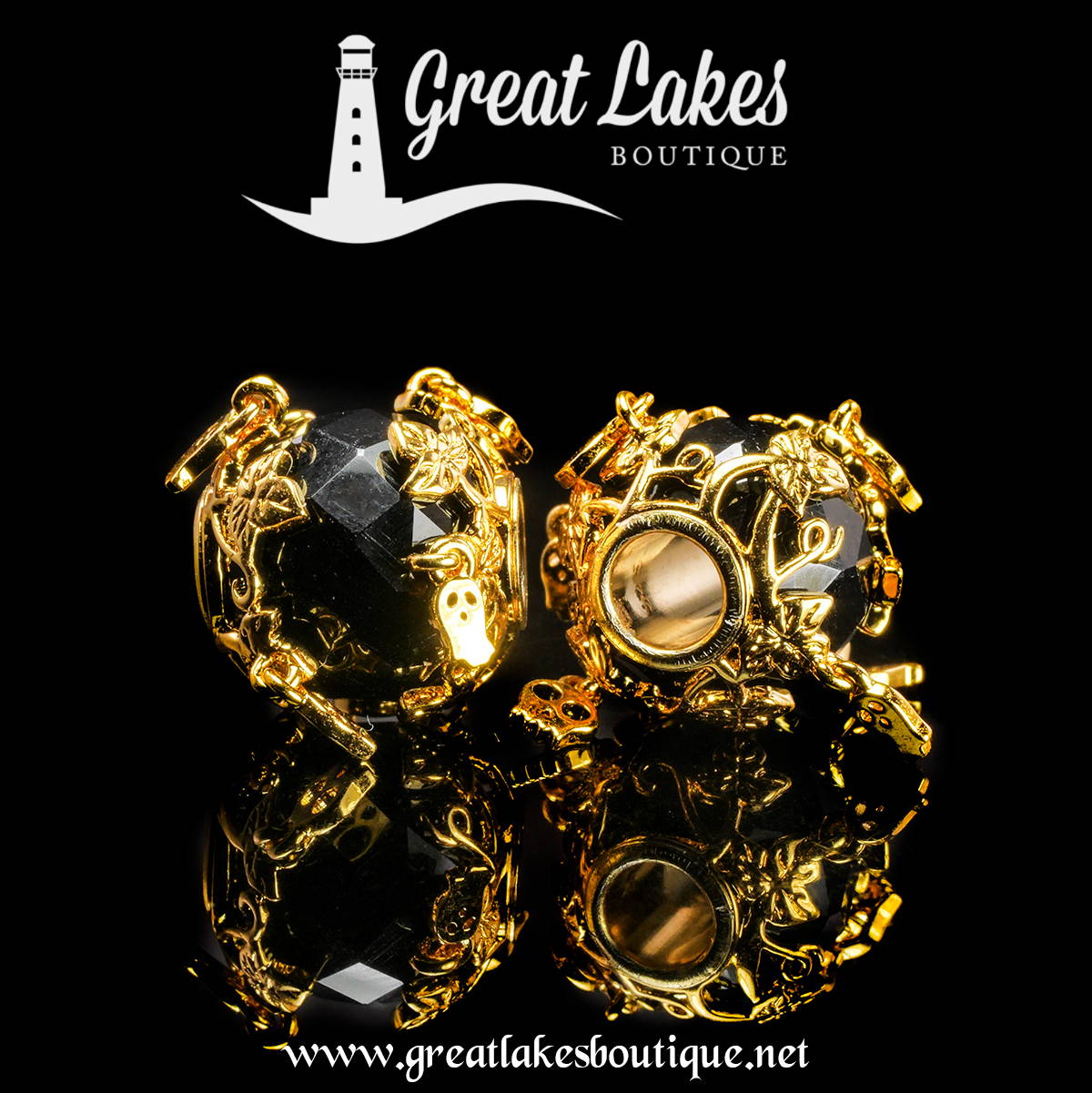 At 6 pm on Thursday evening, The Palace of Amber Special Edition Pumpkin Patch will launch. There will be live images but these vary very little.
Pumpkin Patch was the best selling of our event beads from The Palace of Amber and holds a special place in the hearts of both the team here at Great Lakes Boutique and the designer herself. While the original is sold out, it felt fitting to give this bead a really spectacular farewell.
These beads will retail at $68 each and are exempt from the sale.
Friday 27th November - Black Friday
All of the above offers continue but more brands come into play.
At midnight as Thursday turns to Friday, the Trollbeads Black Friday 2020 bead launches. Dragon of Power is a limited edition, hand painted porcelain bead featuring a dragon. This is a very bold, winter inspired design and so striking in person!
You'll be able to shop live images on our website or choose the stock image to breeze through checkout quickly.
Please be aware that this design is exempt from the sales but free shipping is included.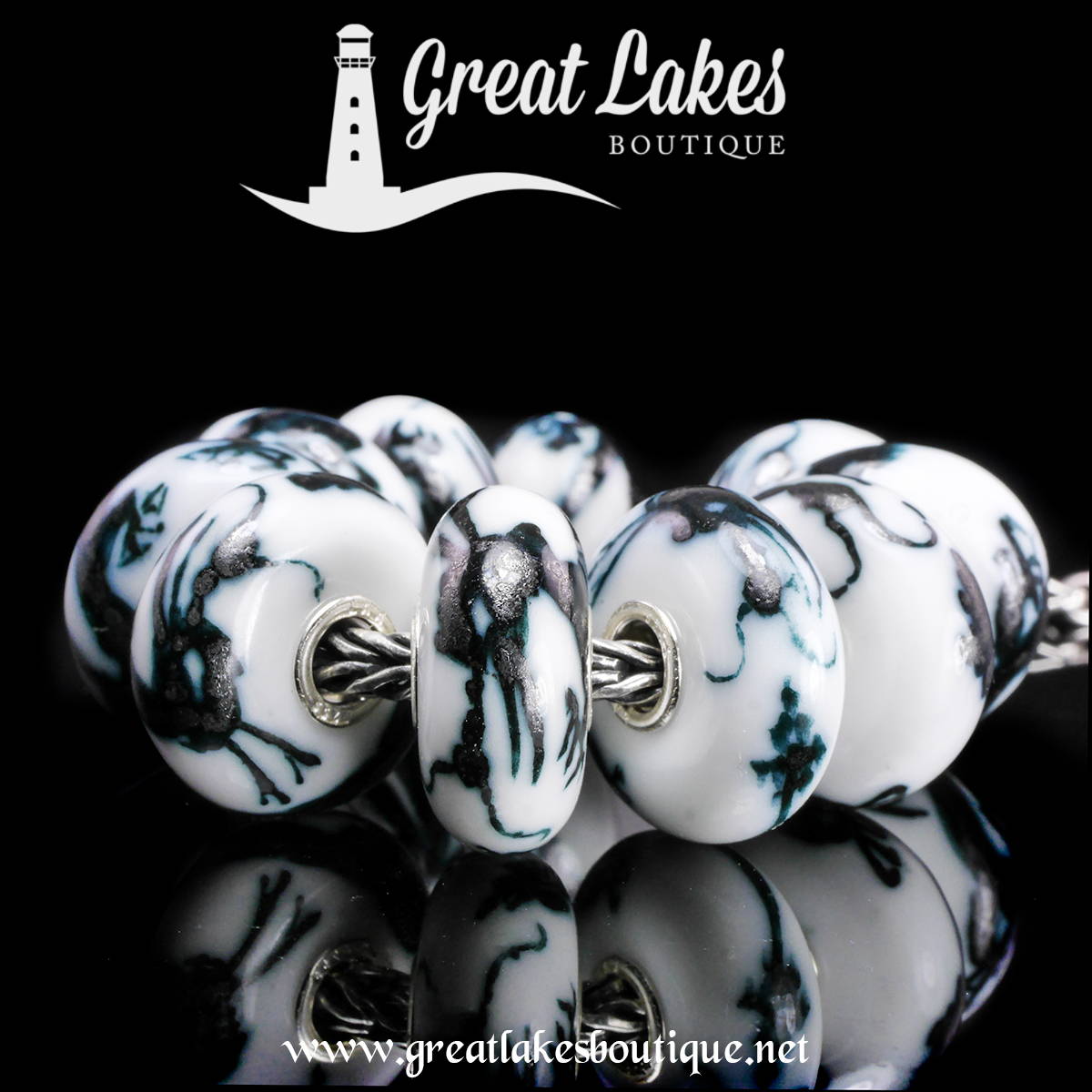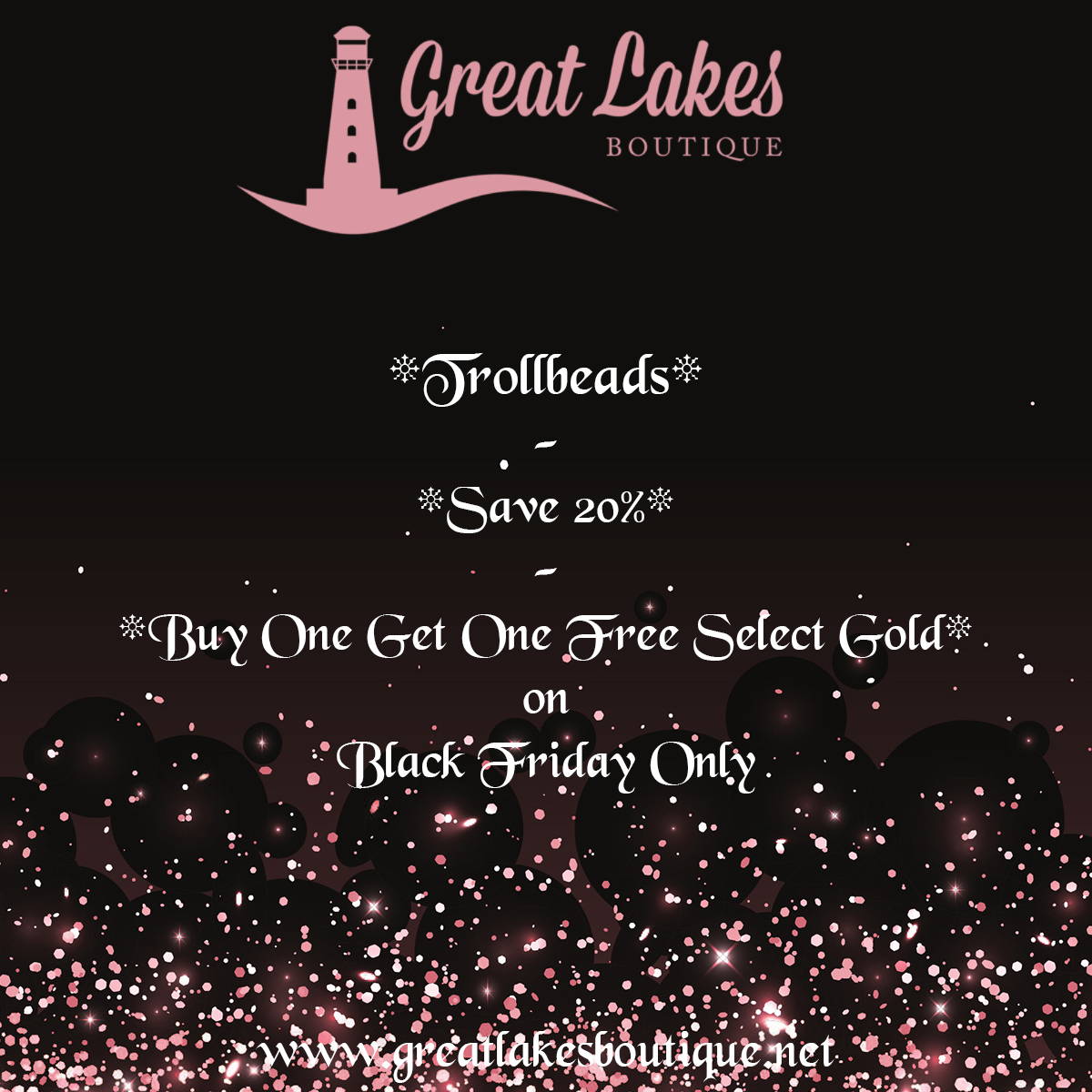 There are two offers:-
Save 20% (exclusions apply)
Buy One Get One Free on Select Trollbeads Gold
It's really important to note that the Trollbeads gold promotion runs from midnight to midnight on Black Friday only.
The 20% off sale runs until Monday night at midnight but it excludes the Trollbeads Winter 2020, Trollbeads Fall 2020, Trollbeads Heart Ripples & Trollbeads Dragon of Power.
Also starting at midnight on Thursday night is the Redbalifrog Black Friday 2020 Sale.
You can save 25% on orders of $100 or more and the website will process this offer automatically.
The Redbalifrog Young at Heart collection (Christmas 2020) is excluded and there are no discounts on these beads.
Please be aware that due to the scarcity of Redbalifrog sales, we have opened up our website inventory to allow customers to shop as much as they want. This could mean we sell out of certain items during the weekend but we'll continue to allow those to be purchased. There may be some small delays on shipping certain orders.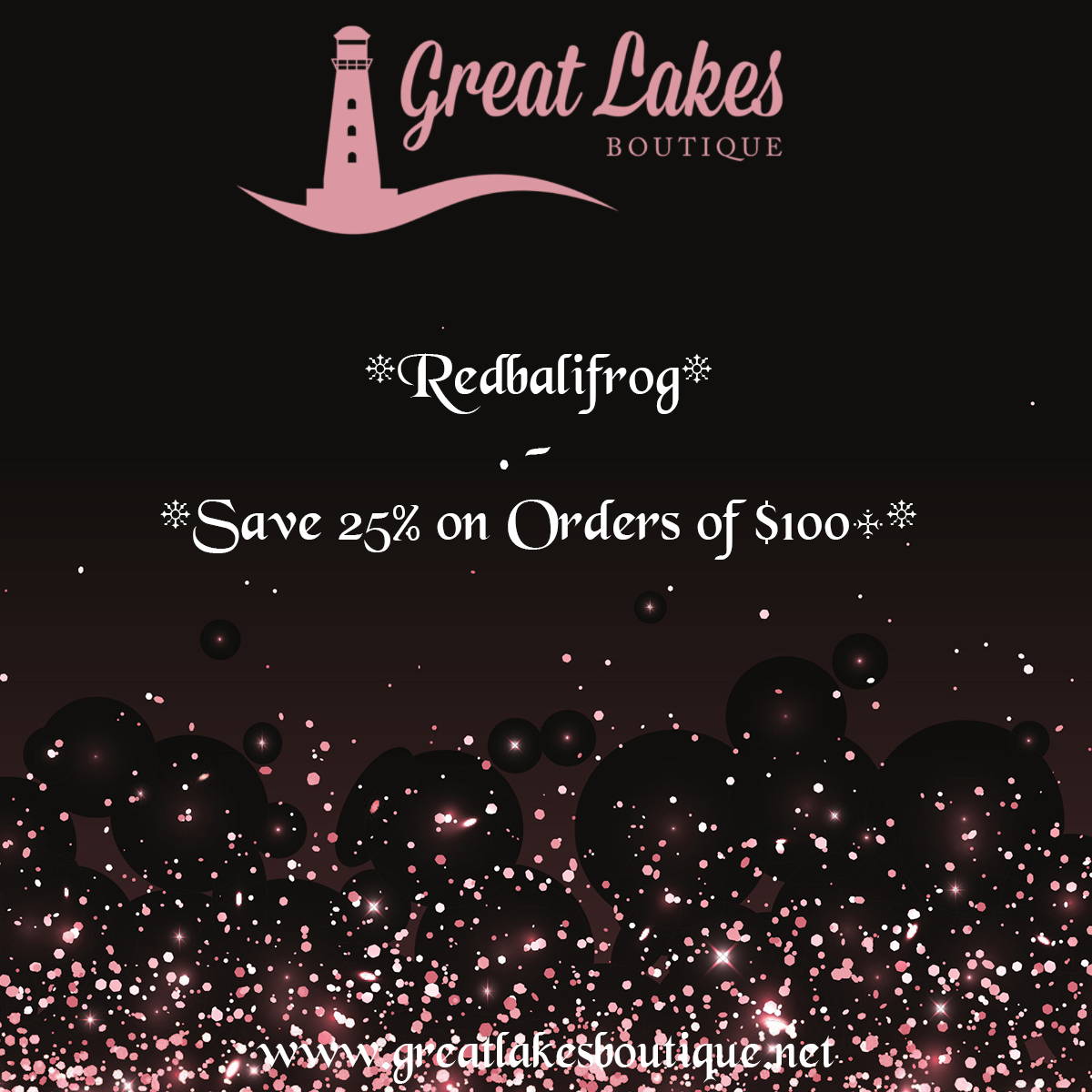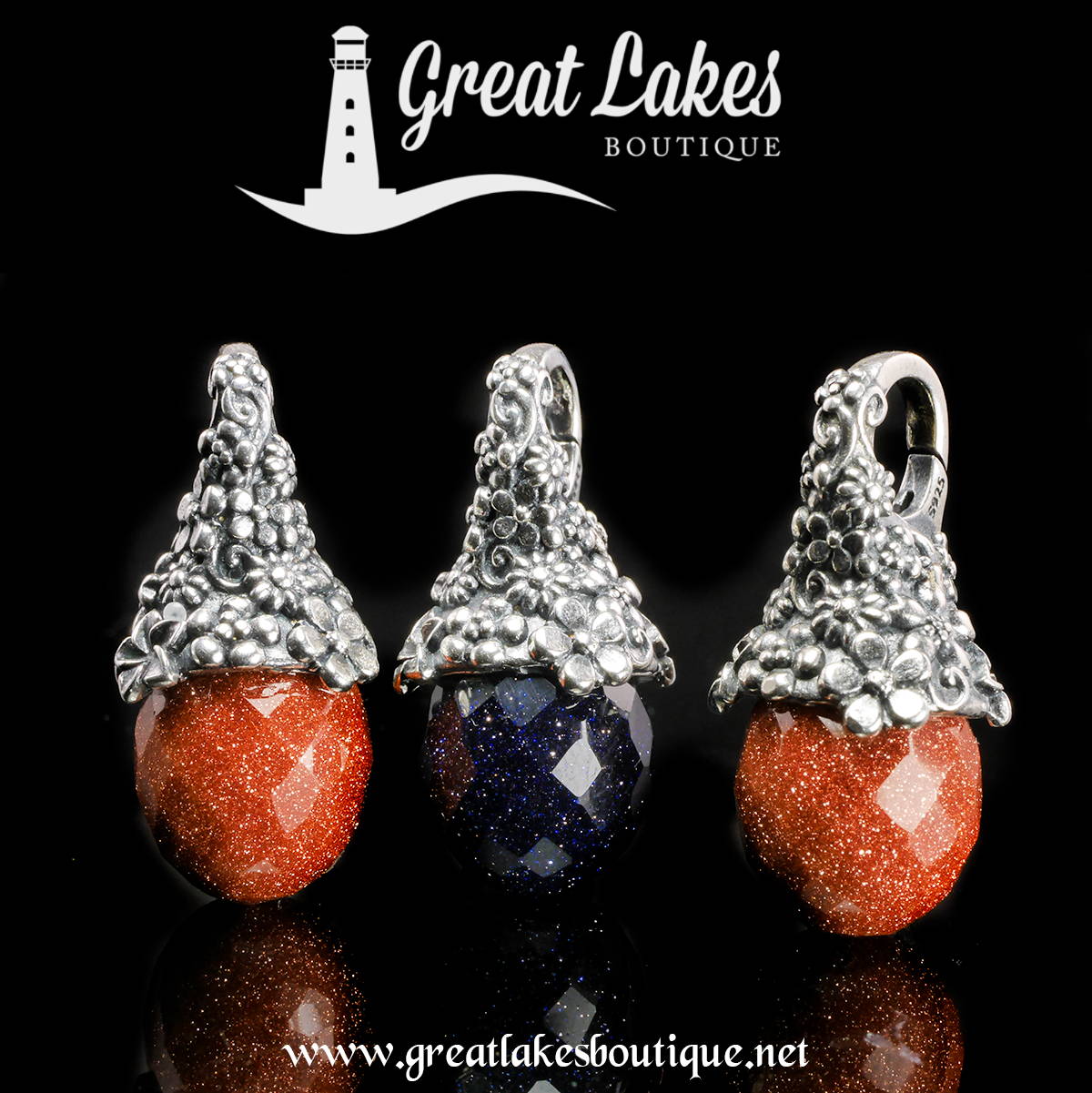 At 10 am on Friday morning The Palace of Amber Floral Garden will launch. This is a special version of the incredibly popular Floral Garden.
This time it features a gold or brown goldstone and they're so sparkly for the holidays!
All of the above sales and offers will then continue until midnight at Monday night (Cyber Monday.) At that point they will all end (and we have yet more surprises for you then to start the official countdown to Christmas!)