This bead bracelet blog brings a preview of the second part of The Palace of Amber Winter 2020 collection.
Happy 1st of December and we're now officially into the winter season. Today sees the launch of the next part of The Palace of Amber Winter 2020 collection and we've been so excited to share this with you.
Launching today are is The Palace of Amber Silent Night Stopper and the brand new Winter Rose and Sugar Plum glass, exclusive to Great Lakes.
The Palace of Amber Silent Night Stopper is available in two different variations and brings with it the winter color palette too. Available with either smoky quartz or gray moonstone, these stoppers each feature three round cabochons and three silver snowflake motifs. Just like the real thing, each of the snowflakes differs around the stopper.
For those of you who love the Twisted Alternate Bangles (and that's a lot of us these days,) these stoppers do fit!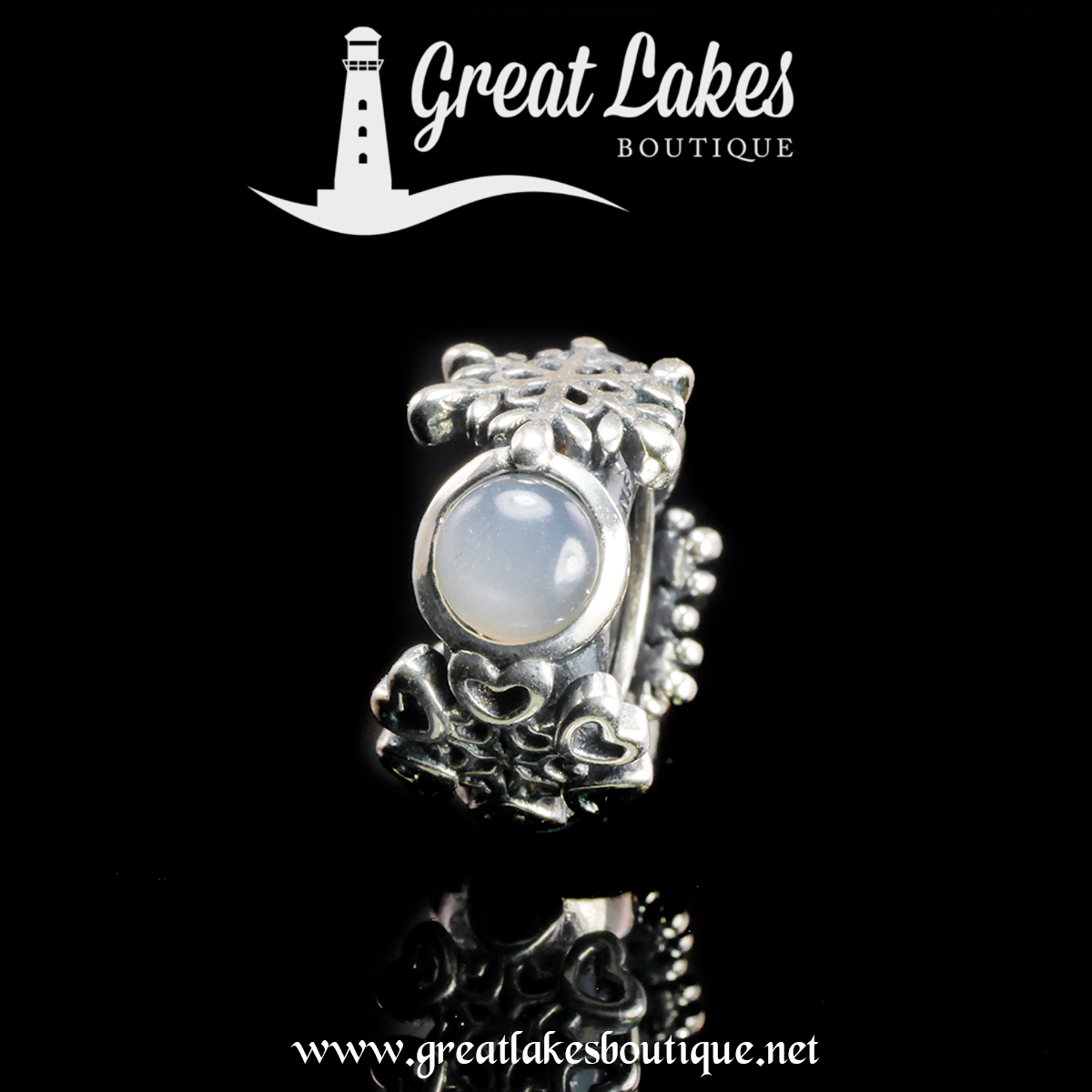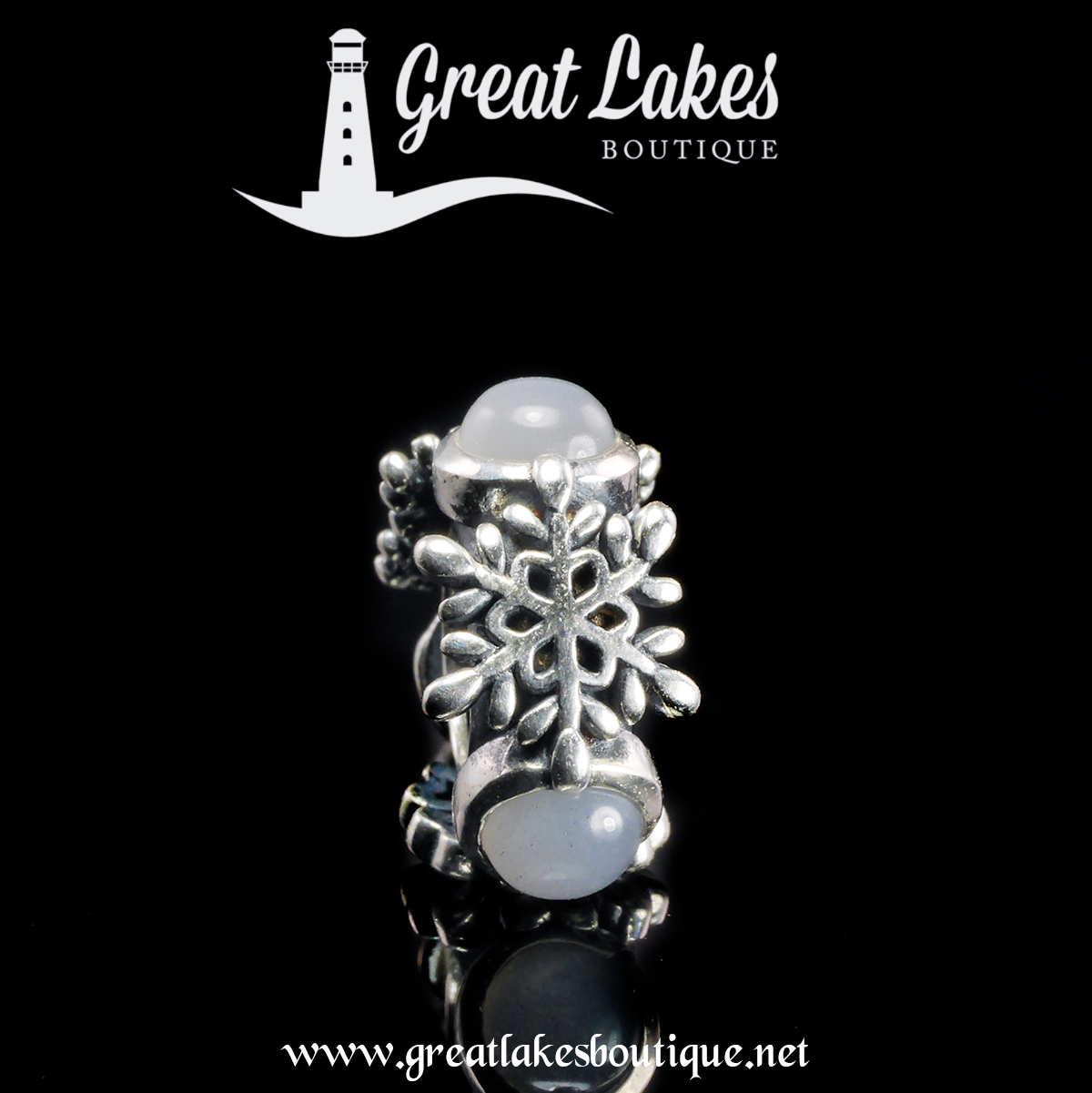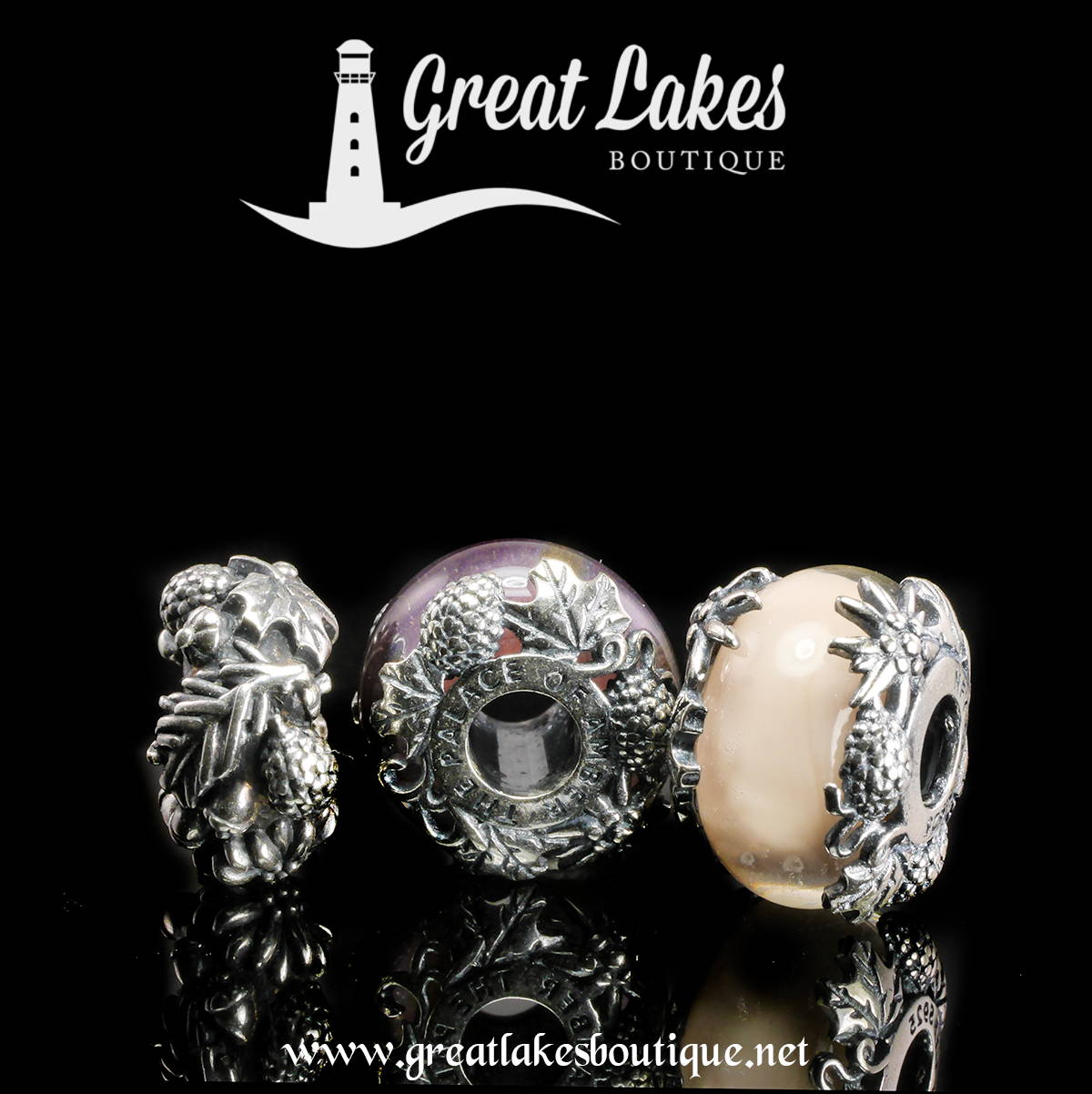 The second part of the release is the new decorative cored glass. The core on this bead is designed to perfectly coordinate with our exclusive Evergreen Stopper. Two colors are making their debut.
Winter Rose is a super soft cream shade that is proving so versatile! It works well with warmer or cooler shades alike.
Sugar Plum is a soft pink with a small scattering of gold glitter inclusions.
These shades were chosen to complement the chocolates and grays of Silent Night and give an elegant, subtle winter palette.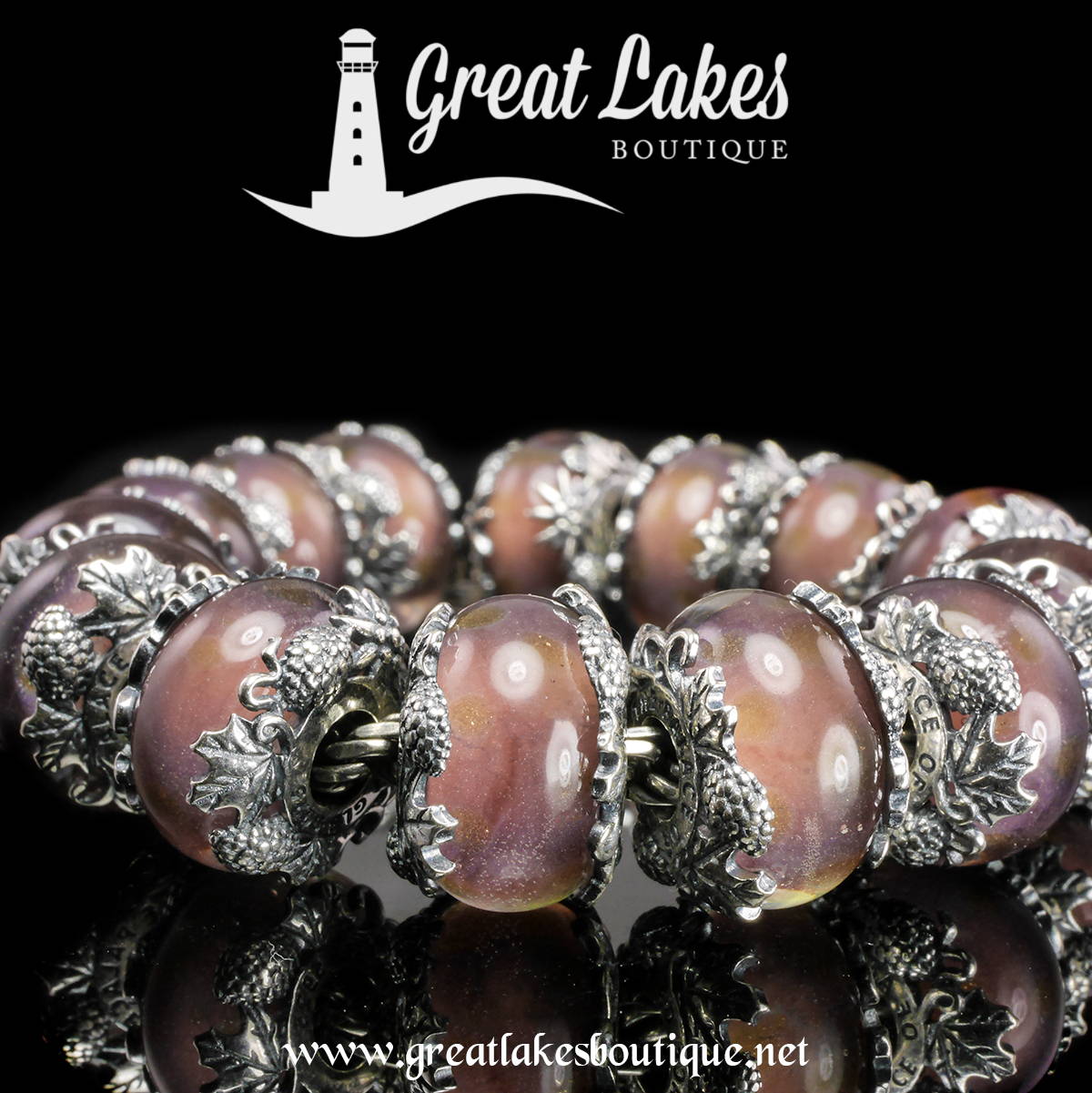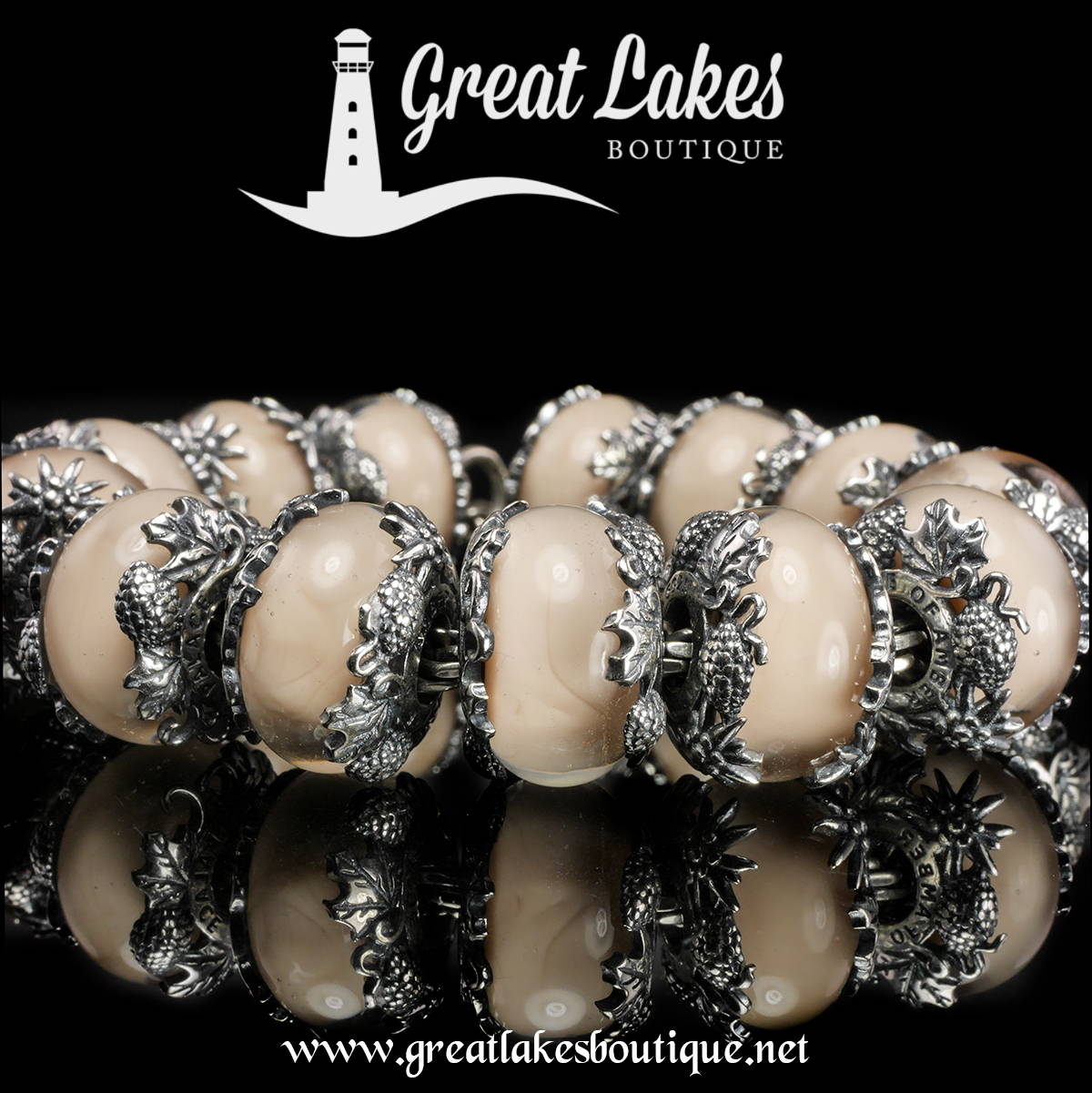 Here's a bangle we've created to showcase these stunning new pieces from The Palace of Amber and we adore this color scheme.
It's cool enough to feel wintery and the shades can be mixed and combined in various ways. At the same time it avoids the very festive, bold shades usually associated with Christmas and brings a more elegant and versatile look.