This jewelry blog takes a look at the trend for paper clip chain necklaces & bracelets.
One of the exciting things about jewelry in general is that it doesn't exclude people in the same way fashion trends do. When it comes to clothes there is still so much focus on unobtainable standards and though it's improving it's still far from inclusive. Jewelry always fits.
One of the trends that has dominated during 2021 is paperclip chains. Drawing inspiration from industrial inspired design, these chains have littered the catwalks and jewelry brands alike with everyone from Tiffany to our own Lola & Waxing Poetic lines sharing their own vision of this must have chain.
Part of their appeal is just how easy they are to wear. This look is truly for everyone and you can be as daring or as casual as you like.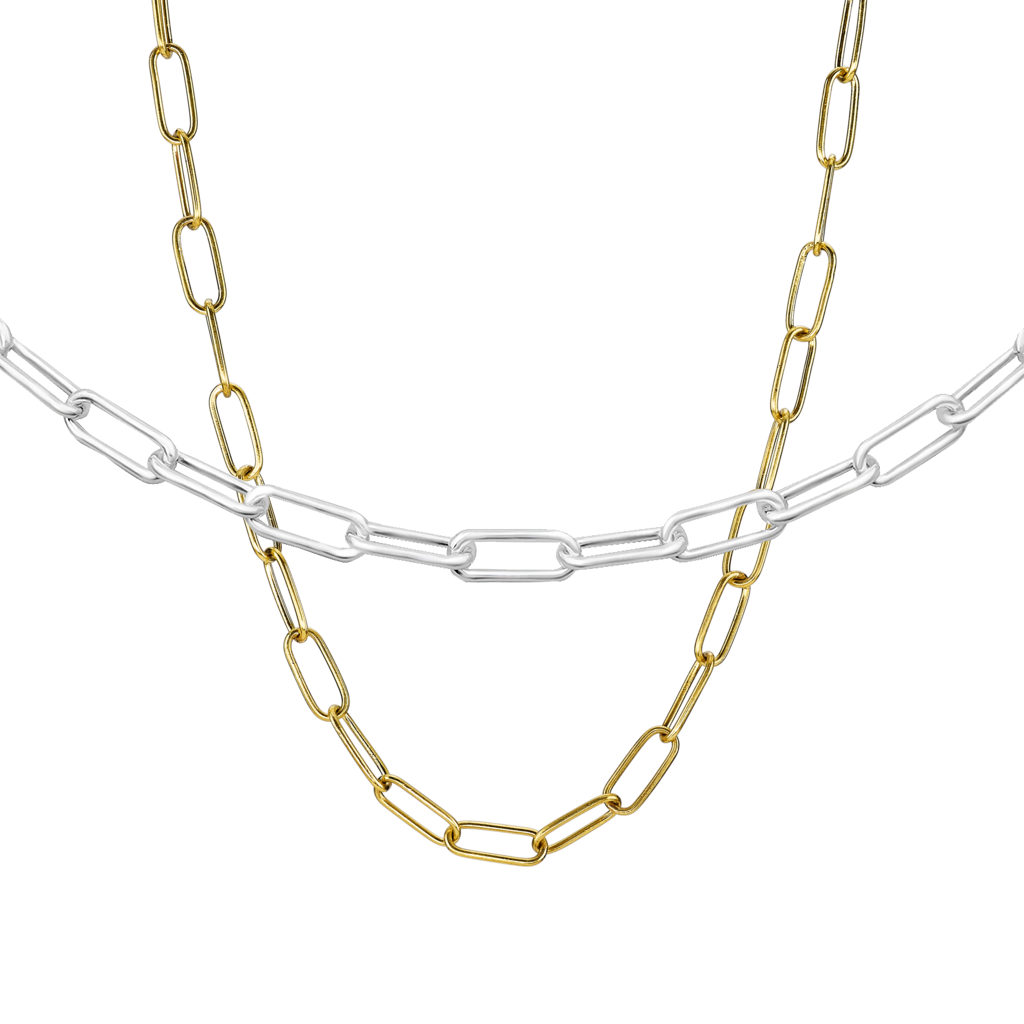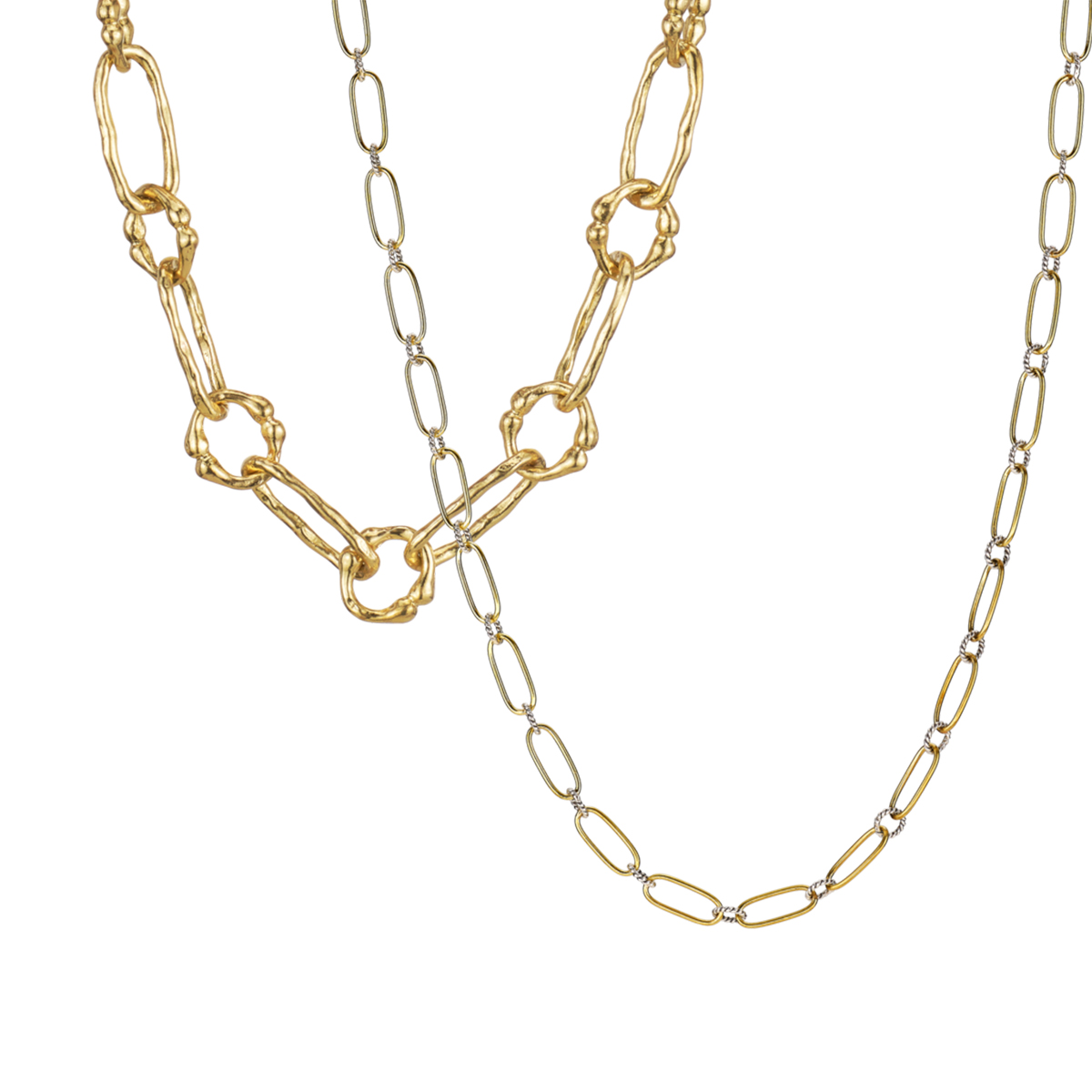 These chains can be worn alone to complement everything from your date night dress to a simple t-shirt and you'll find a host of material choices on our website from sterling silver, to gold vermeil, gold plated brass or even duo tone styles.
Necklace lengths can be down to personal choice but keep in mind your clothing too. If you love chunky turtle neck knits, then you'll want chains that drop well clear of your neckline. By contrast cowl neck tops work better with a much shorter length (or even chokers.)
For those feeling more adventurous jewelry is all about layering right now. The key to layering necklaces to get an on trend look as opposed to resembling Mr T, is all about mixing your lengths and textures. Aim for mismatched chains and this can include color as well as necklace style.
This look from Lola shows perfectly how a mix of styles and lengths can create an eyecatching look even when opting for all gold chains. It's feminine, incredibly versatile and practically foolproof. It will also give you a good selection of chains for every occasion. You can even add charms to any of these chains if you want to create a more customized look.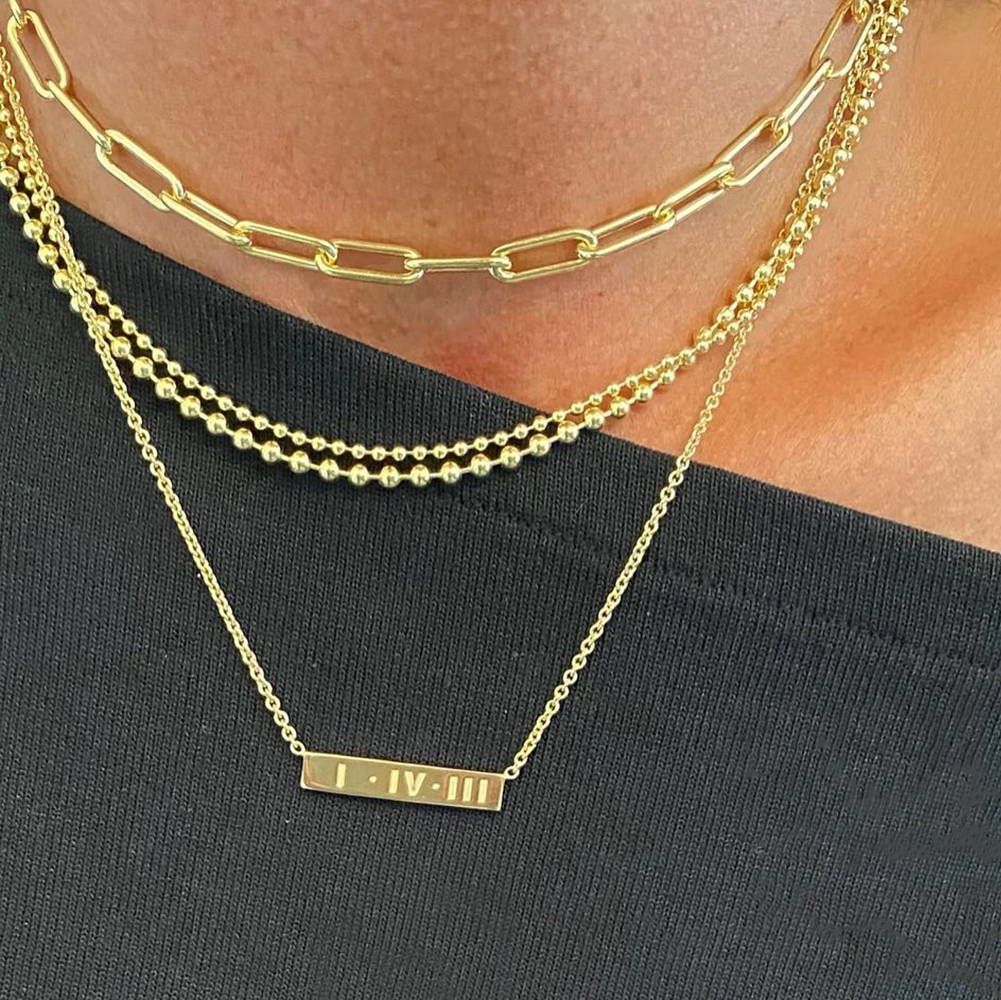 For those who prefer bracelets, there's plenty to choose from there too. Personal favorites are the Lola Wrap Bracelets, available in sterling silver or gold vermeil. You get instant layering thanks to the design and again for those of you who love charms, they come with a specially designed clasp to allow you to add your favorites.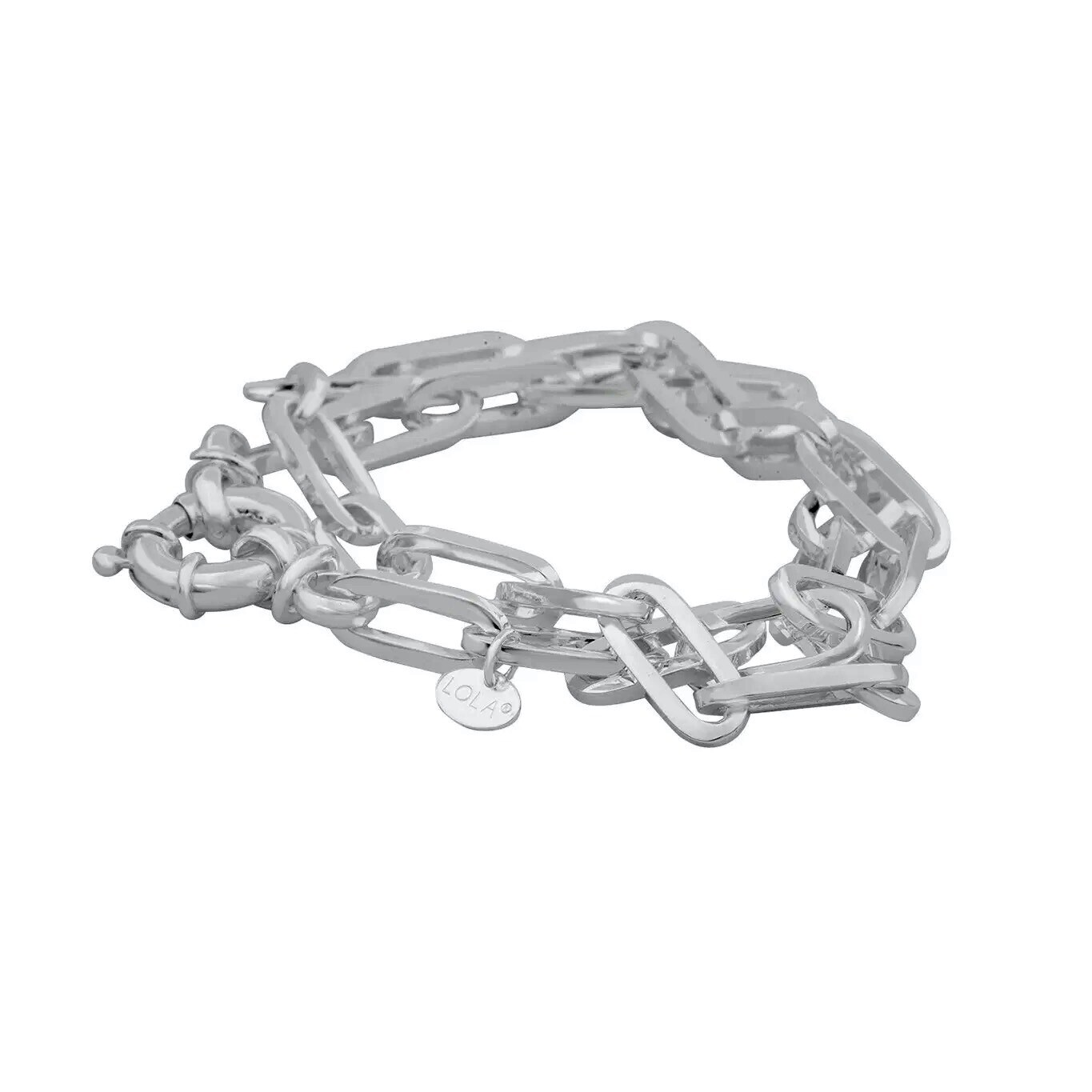 Keen to treat yourself? You'll find a curated selection of our favorite chains via the link below. Plus quick shopping product links too.