Anyone who has followed my blogs over the years will know I'm not a summer person. I hate the heat. I don't like the insects and I'm not a fan of the really long daylight hours. One thing I do love about summer though is the heightened chance of thunderstorms. I've always been at my most productive creatively when there's heavy rain outside.
It's a stormy skies atmosphere again that inspired this bracelet, coupled with the fact that I've been really enjoying the Ohm Beads Slim glass. For those unaware, the Slim line are more akin to glass spacers. They're very narrow but with the same height as traditional glass. They've been released in a host of colors, some of which perfectly complement existing glass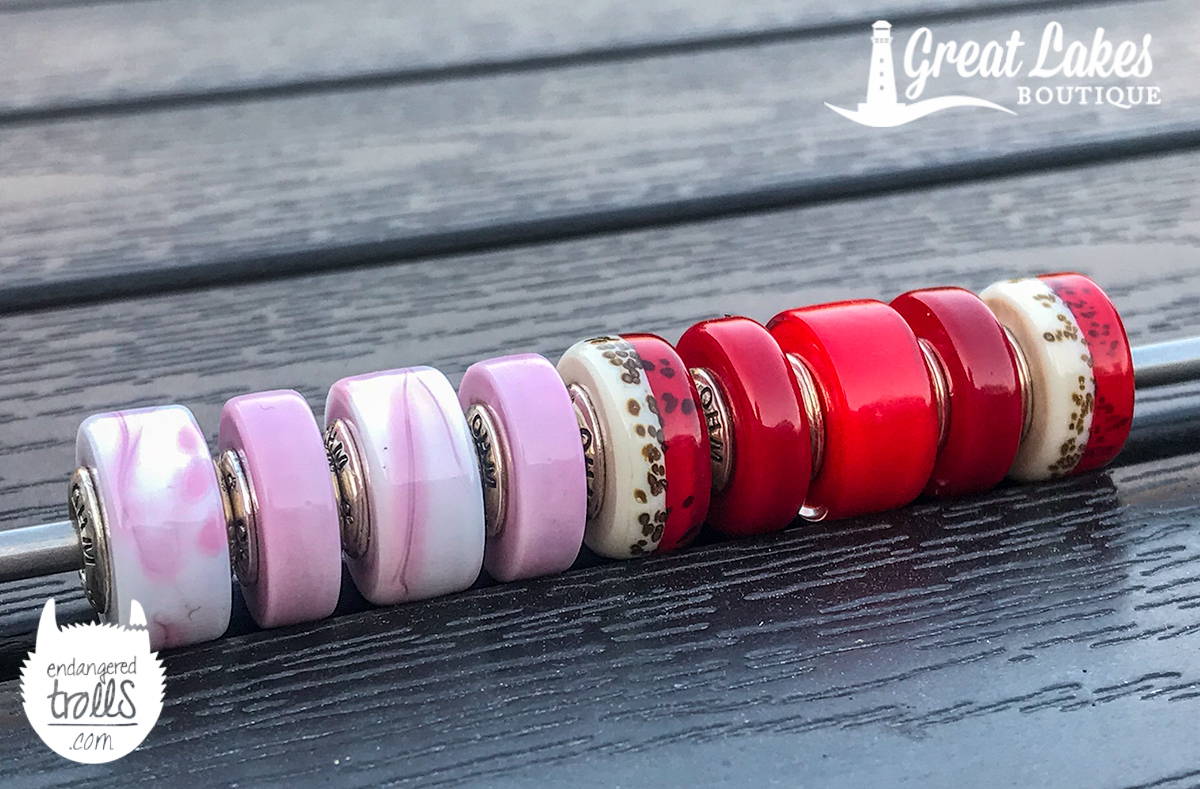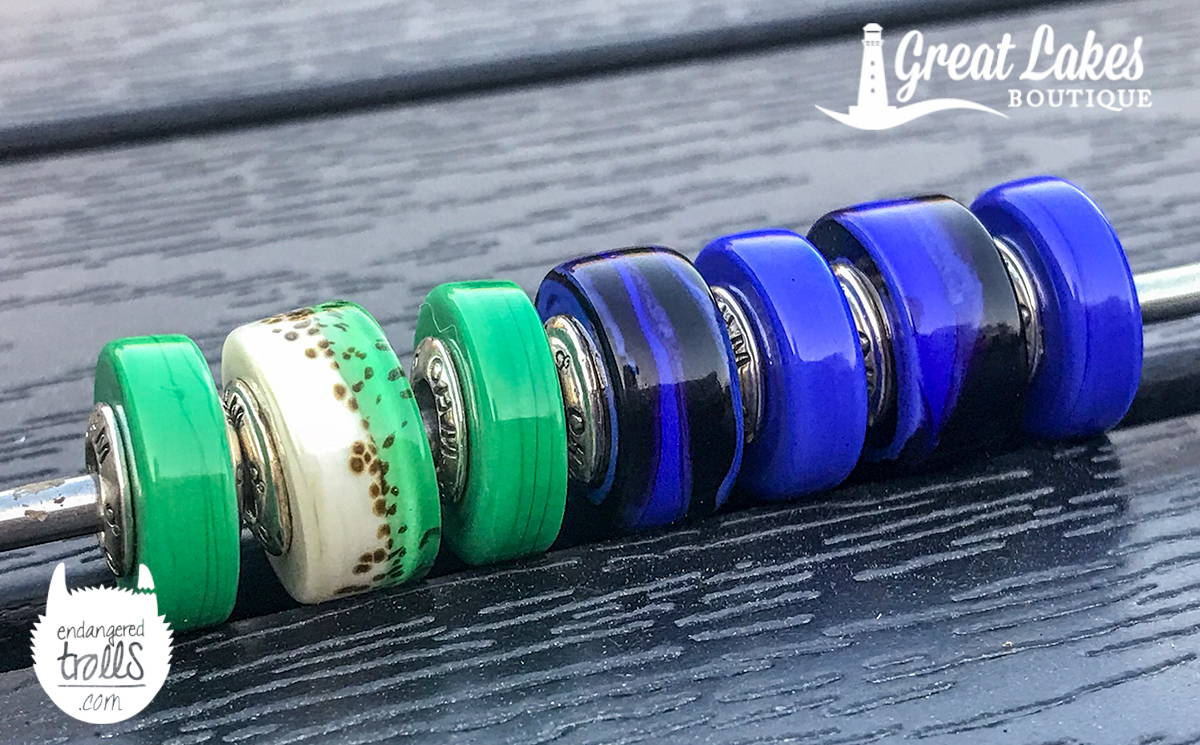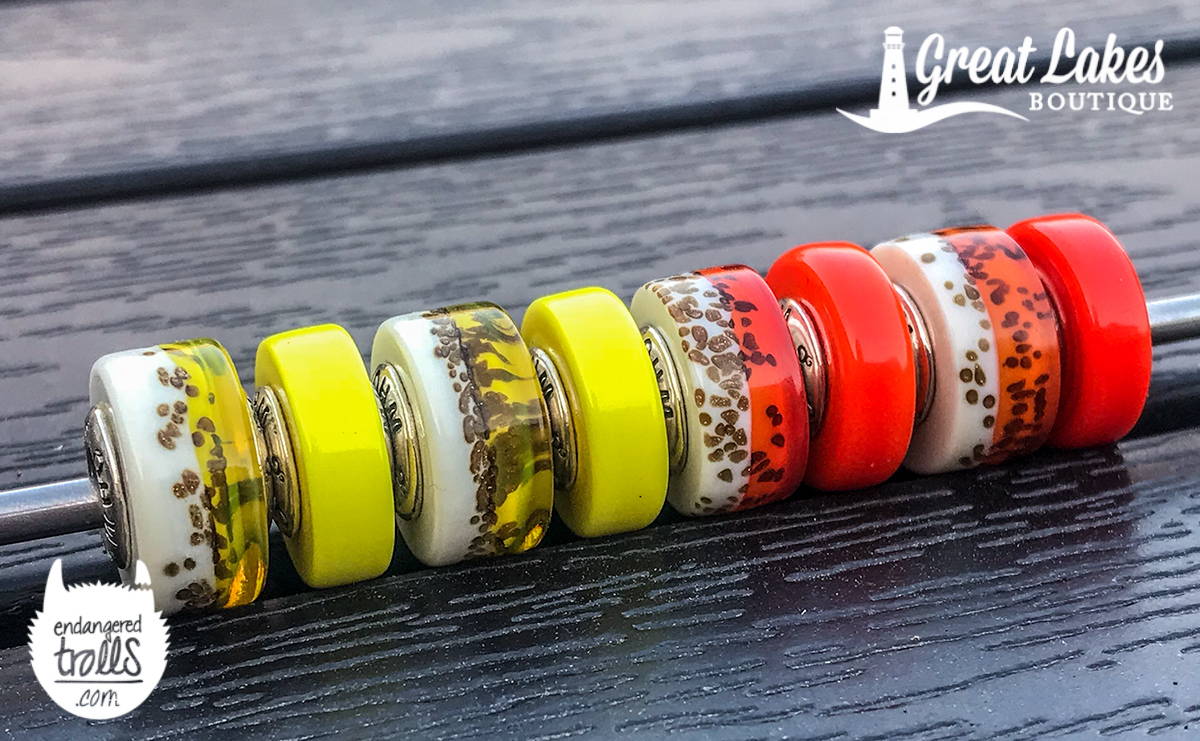 This bangle draws together a selection of Ohm's purple glass. What I love about this combination is the base color being so consistent but the difference coming from shape, cut or additional detail. The now retired Ohm Beads Purple Spirit CustOhms are chunky and faceted cut. Spring Ice is the focal here with it's blurry exterior. I chose this specifically as part of the thunderstorm or heavy rain theme. It looks a little like rain soaked window panes. Ape just delivers a simple and effective block of color
Those two dramatic silvers are of course The Palace of Amber Freedom with Ethiopian Opal.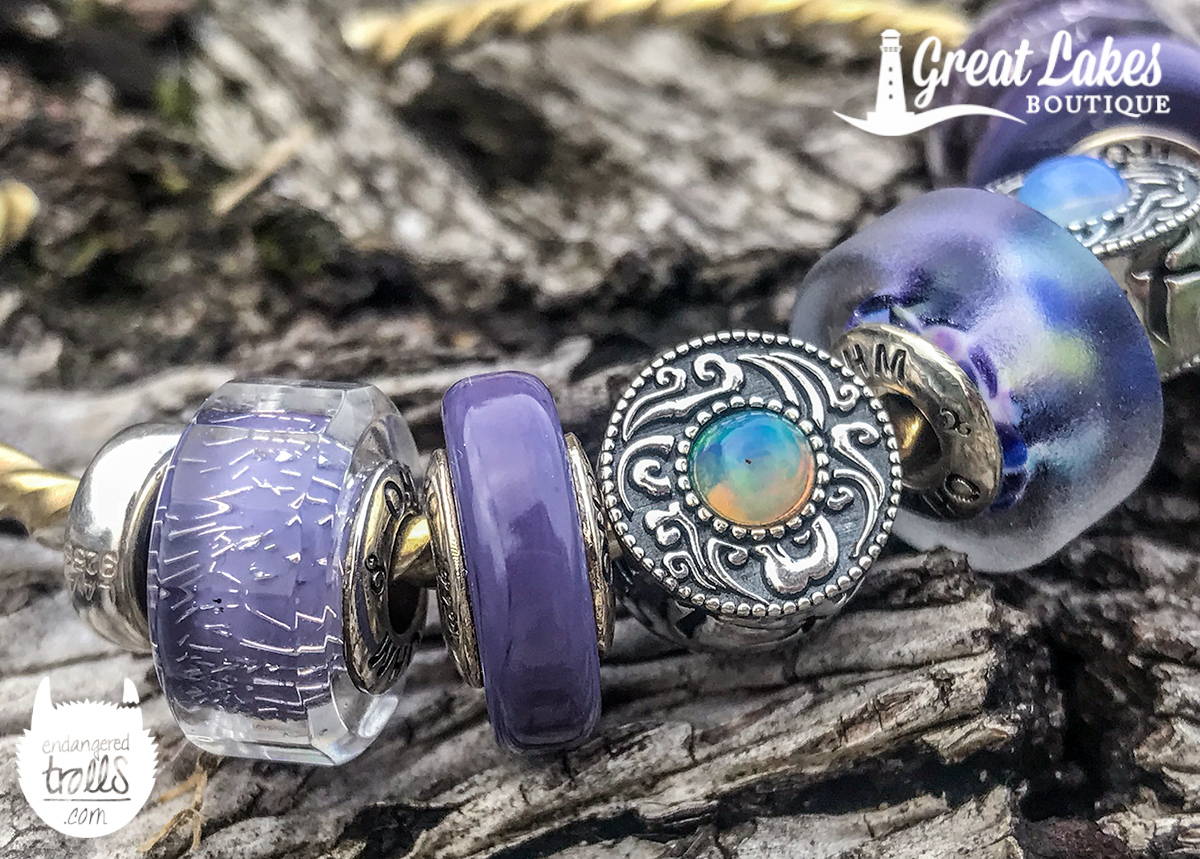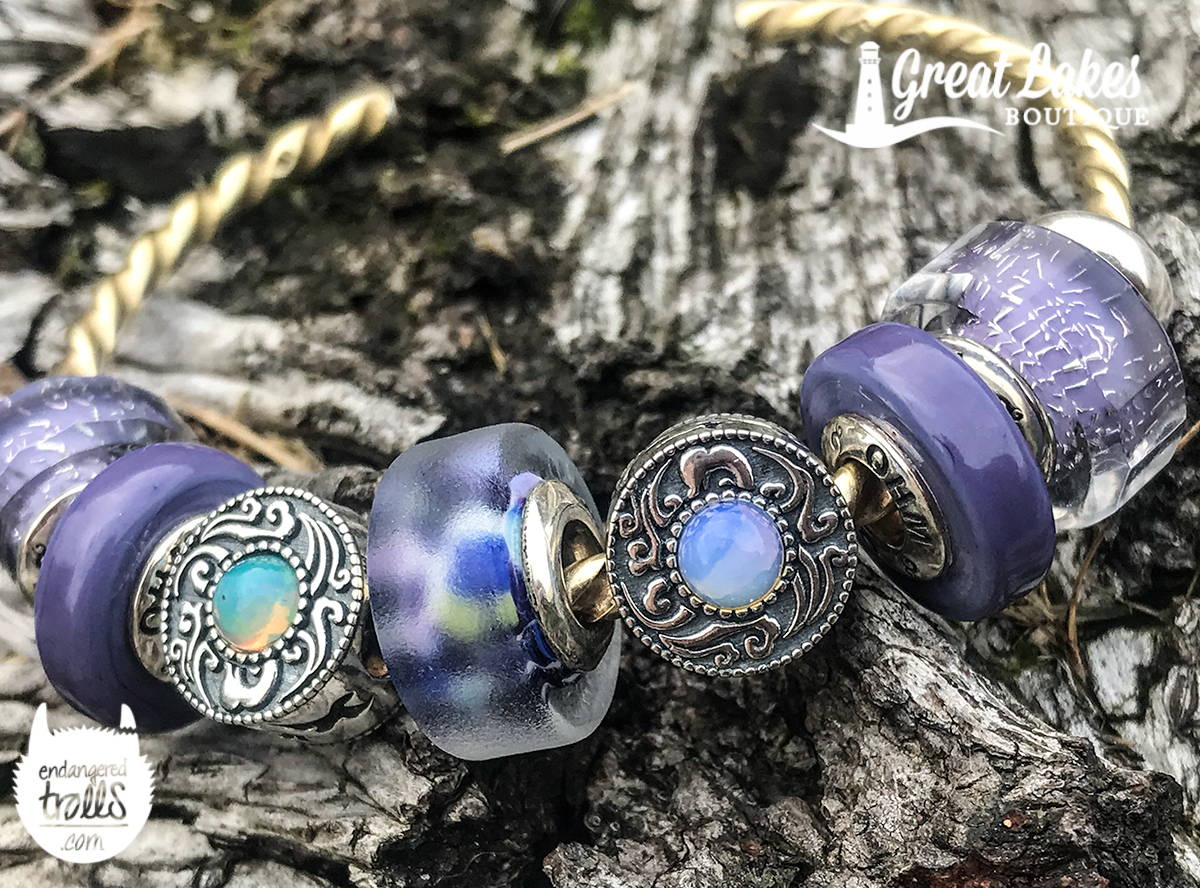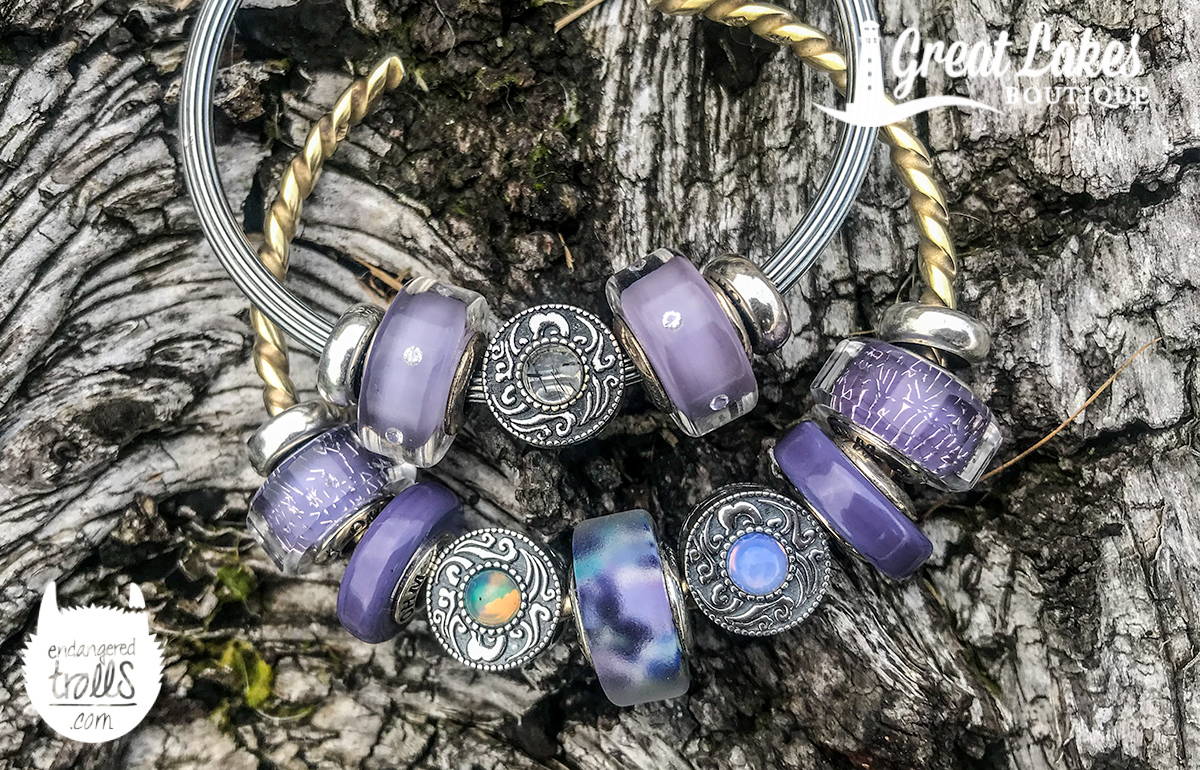 I love stacking bangles and the second uses the limited edition Ohm Beads Purple Rain, exclusive to Great Lakes. When stacking bangles, I often try to create a contrast in the metals. The heavily oxidised Trollbeads Star Bangle is perfect for this as it contrasts beautifully with either gold or even the simple smooth silver bangles.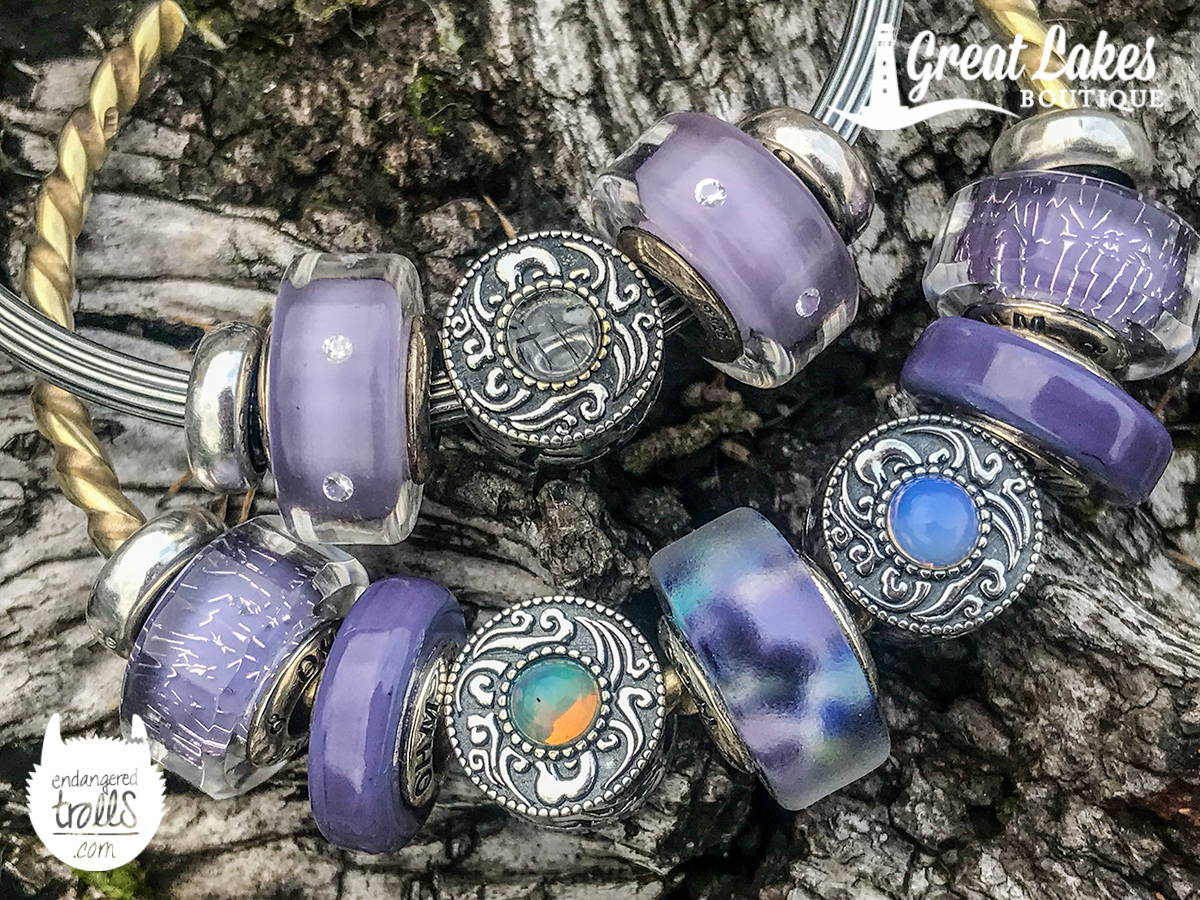 The whole combination feels a little moody and though only one color is used, there's so much interest from the different glass shapes and cuts.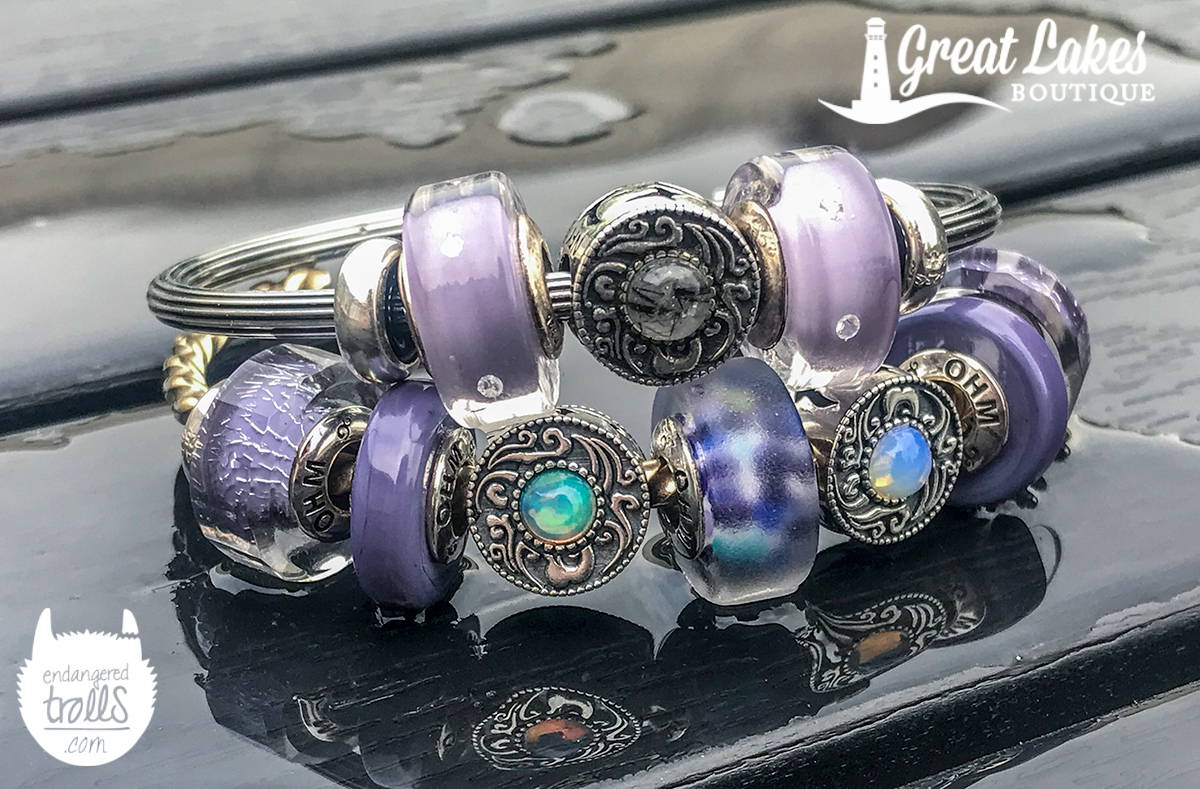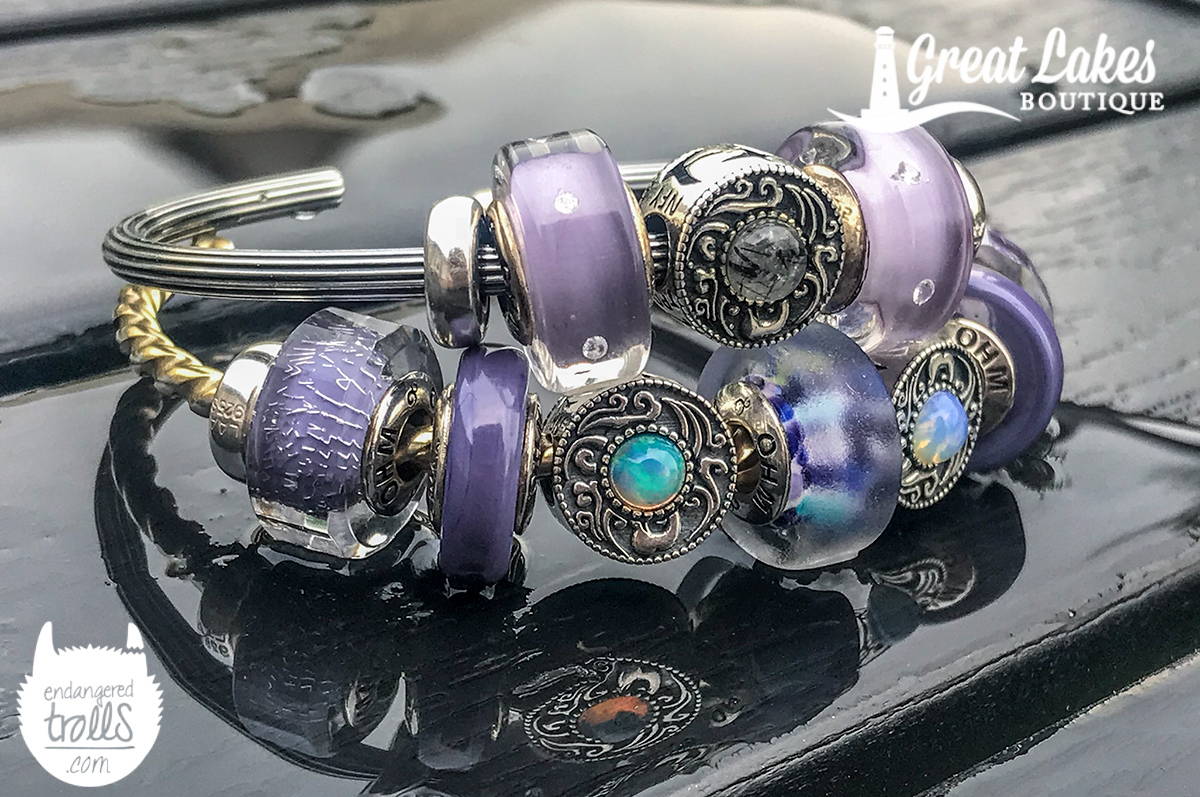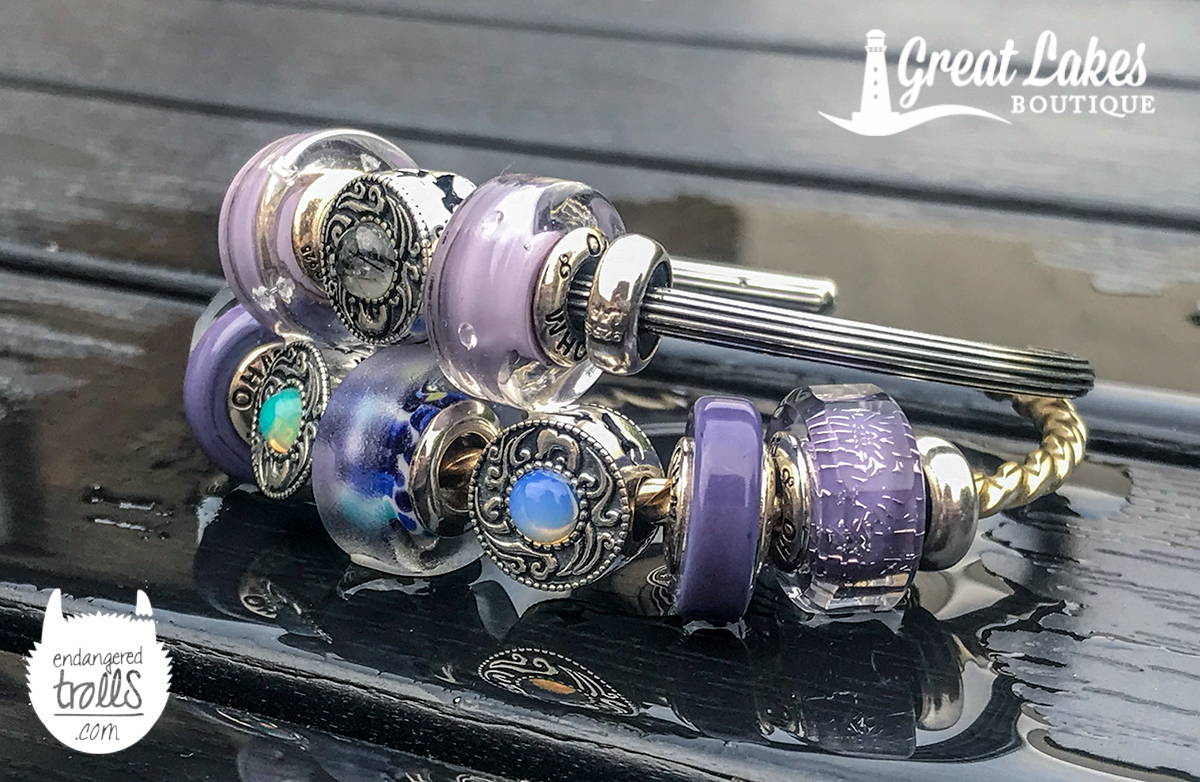 For those of you feeling inspired by these bangles, we've curated a live image collection for you to shop and enjoy. You'll find a selection of Ohm Beads glass, plus The Palace of Amber Freedom needed to recreate these bangles.