Yesterday we published part one of our two part editorial all about the Ohm Beads Whip Bracelets.
These bracelets are so cool for the summer season and allow you to play with those amazing new Ohm Beads locks without the investment of the Chunky Bracelet. They have confused a lot of people though so be sure to check out our how to guide if you're baffled by these leather bracelets.
The Whip Bracelets are coming into their own during the summer season where their casual look suits the lazy, hazy days of summer. I'm favoring the tan in particular as the mercury creeps up.
For this bracelet I've styled it with a couple of the Ohm Beads Mist from the Slim Glass Collection. These are perfect for smaller wrists and they have a great price point if you just need a shot of color. Their shade is a perfect complement to the now retired Lakes CustOhm and that's the Ohm Beads Walrus at the bottom.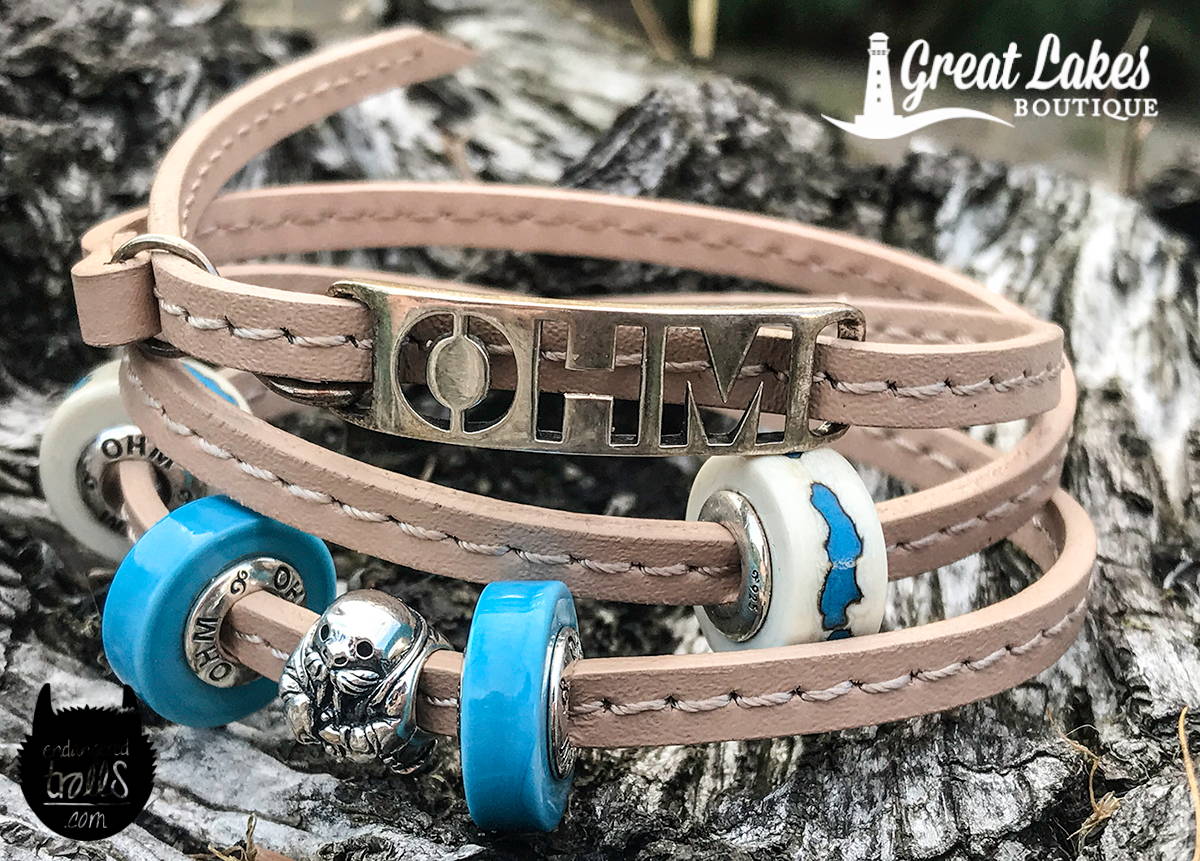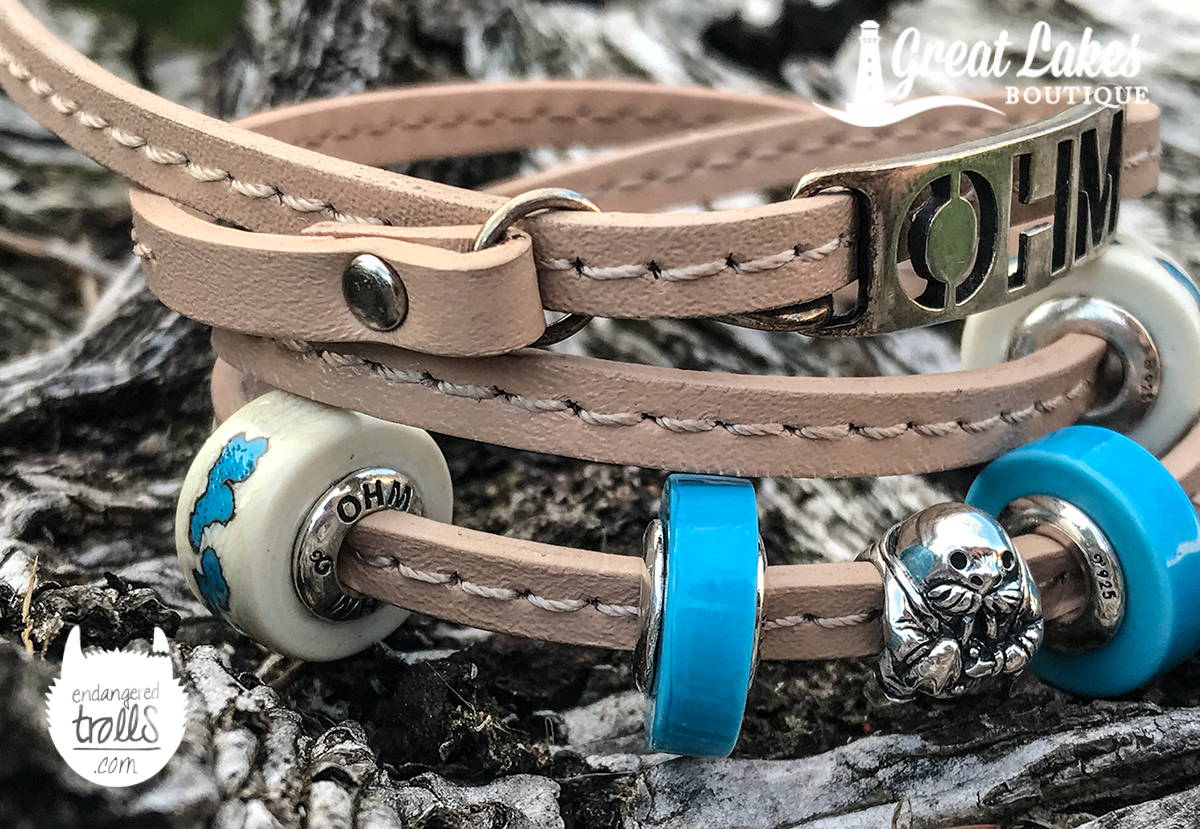 For a little extra chic, mixing the leather with empty Trollbeads Bangles creates a great contrast. Pictured below is the Trollbeads Gold Plated Bangle and the Great Lakes Boutique Rose Gold Bangle.
As the Whip Bracelets are already designed to wrap three times, I didn't want to add more bulk by including beads on the bangles. That said simple spacers could add a contemporary twist to the look.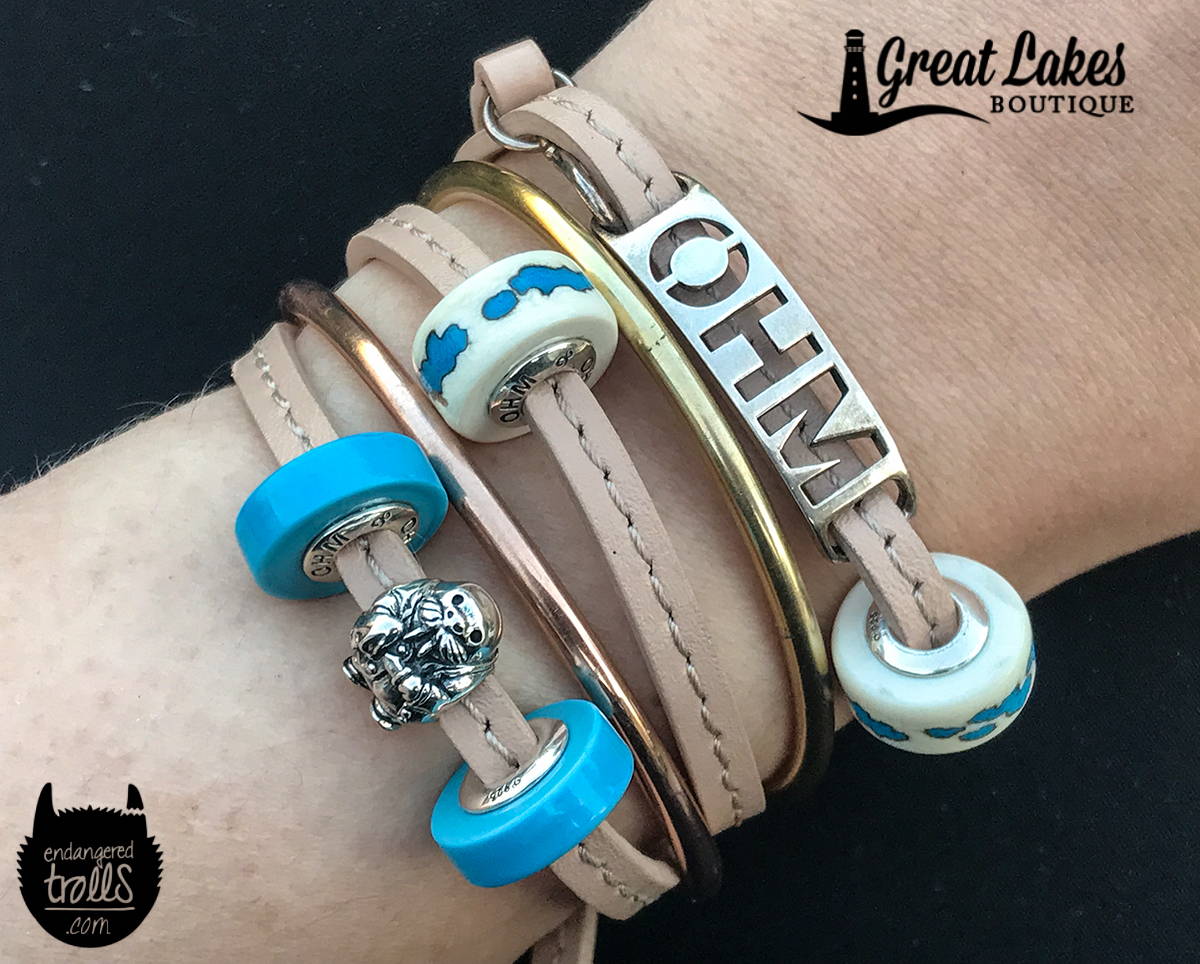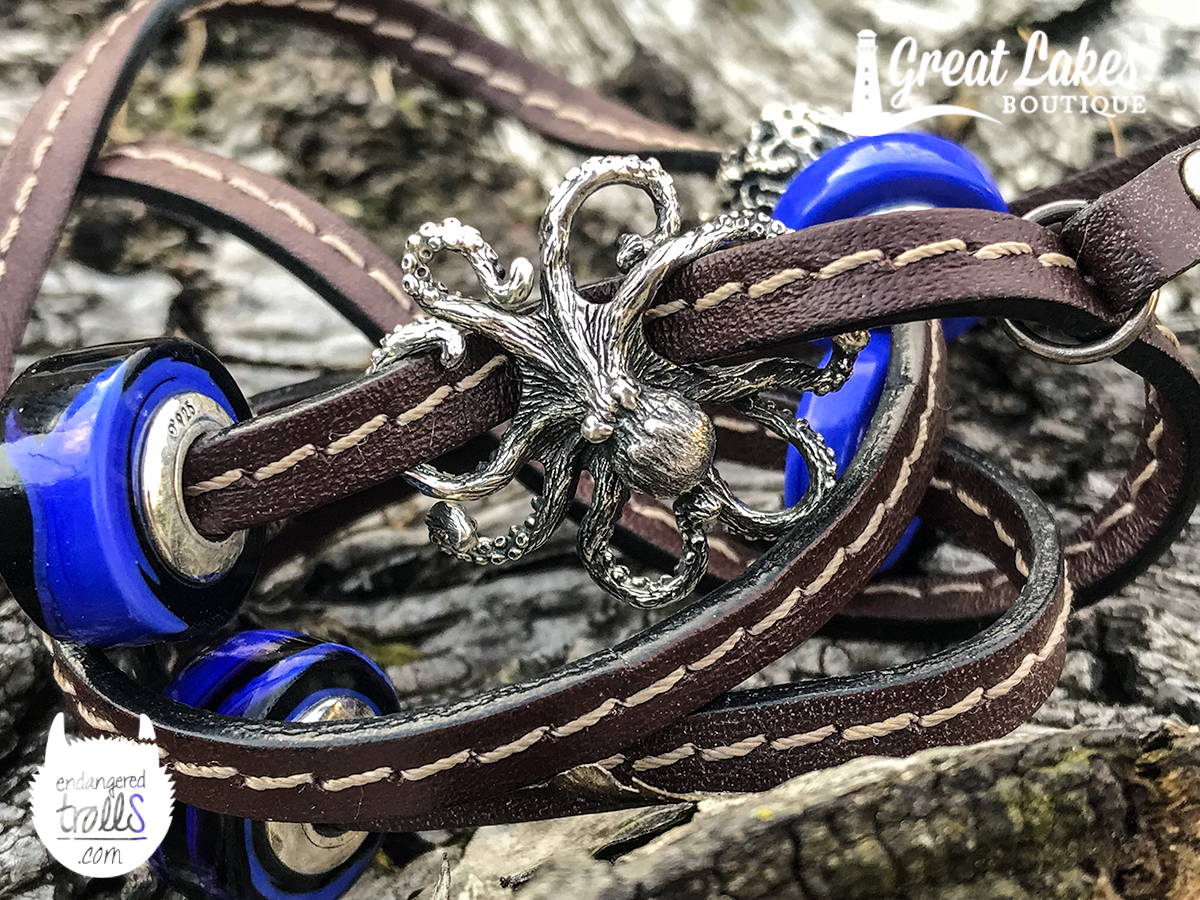 While the Who Ohm Clasp is the most casual in my eyes, the new locks are such good fun and really different to other clasp options out there.
They're arguably dramatic enough in their own right to be a focal piece without the need of further beads.
For this bracelet there's a mix of the Ohm Beads Deep with the retired Bustling CustOhm. Again notice that perfect match of color.
If you want a more casual look for summer, these are definitely a great option and wearing them with no beads at all will give a great lightweight bracelet for those hotter days too.