This bead bracelet blog introduces readers to the Great Lakes Boutique Gratitude Points scheme.
Those of you shopping our website since the first of December will likely have noticed a slight change. Beginning on December the 1st at 9 am, orders have been earning Gratitude Points and those of you who are subscribed to our newsletter were already alerted to this.
The Great Lakes Boutique Gratitude Points scheme is now live and you can both earn and spend your hard earned points. Please keep in mind this is a new scheme and it will grow and evolve over time.
Like most loyalty schemes, at it's core (sorry ;p) we reward based on spends and right now you're earning points on a 1 point per dollar spent basis.
For the last eight days you've only been able to earn points while we ironed out some final glitches in the system. As of today you can now redeem those points against promotional codes.
To participate in the Gratitude Points scheme, you do need a website account. The website automatically awards points based on your orders and you can check your current standing by logging into your account in the top right corner and clicking on the "Rewards" tab. Here you'll also find details of the possible rewards.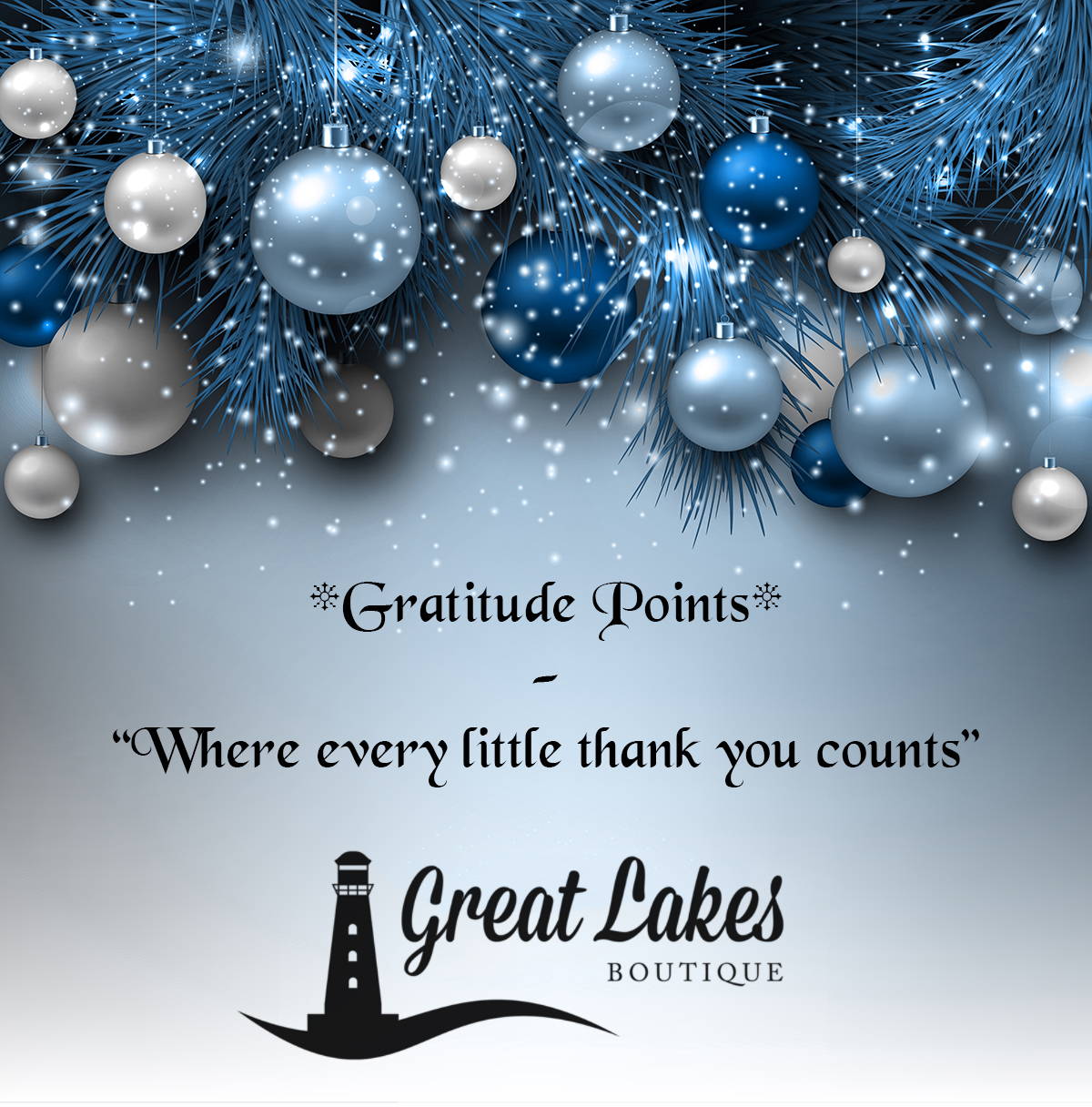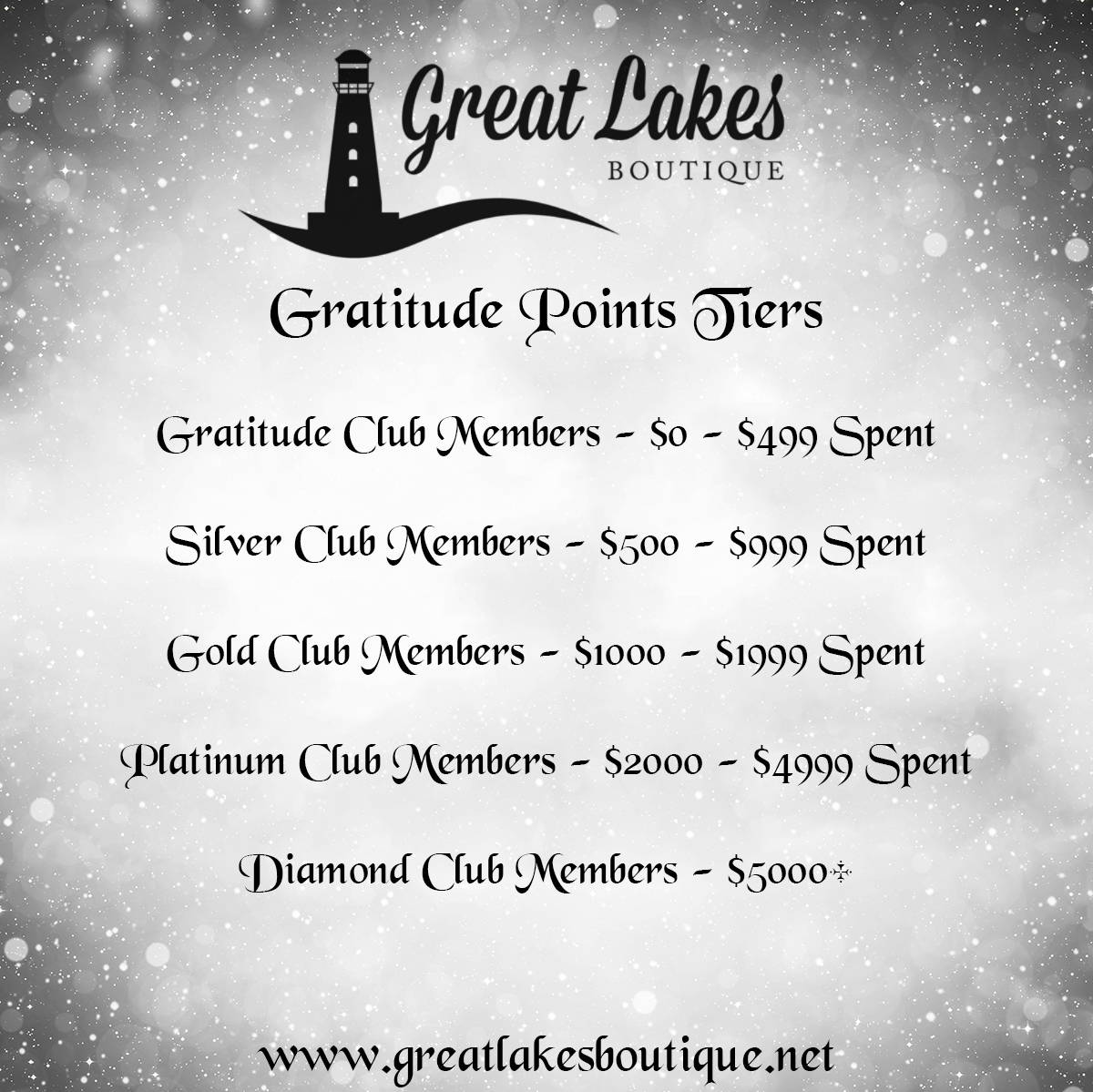 Again like most loyalty schemes, Gratitude Points are tiered based on spends during one calendar year.
The higher your VIP tier, the better the rewards will become.
Please do note that points do decay after one year and the website will notify you as this date draws near. Though as the scheme only started on December the 1st, you have a long time before that becomes of concern.
Once again we'd just like to stress that this is a brand new scheme here at Great Lakes but one which we're really excited about as it has such scope. We've spent a lot of time pouring over loyalty schemes; what works & what doesn't. The focus so far has been in getting everything integrated and working together correctly.
For now here are the details of the promotional codes available. Please note these codes are linked to your VIP tier so you'll only see the codes applicable to you at any given time.