This charm bracelet blog alerts readers to an Ohm Beads clearance sale beginning tomorrow.
At 6pm EDT tomorrow (Thursday June the 11th,) we will begin an Ohm Beads clearance sale with upto 60% off retail prices. There's a few important details to note about the sale so please do read the following carefully.
Nearly our entire inventory will be discounted by 60%.
We have a small inventory of rare and very long retired beads. These were used as marketing samples, for display purposes or had been stored away for potential giveaways and event prizes. Some of these (where applicable) are missing their original packaging. In those instances this is noted in both item titles and descriptions. Please do not purchase those items if you are uncomfortable with this. None of these beads will be part of the sale.
Due to the size of the discounts, shipping will be charged on all Ohm Beads orders. Those of you spending an additional $50 or more on full priced items will receive a shipping refund after you have checked out.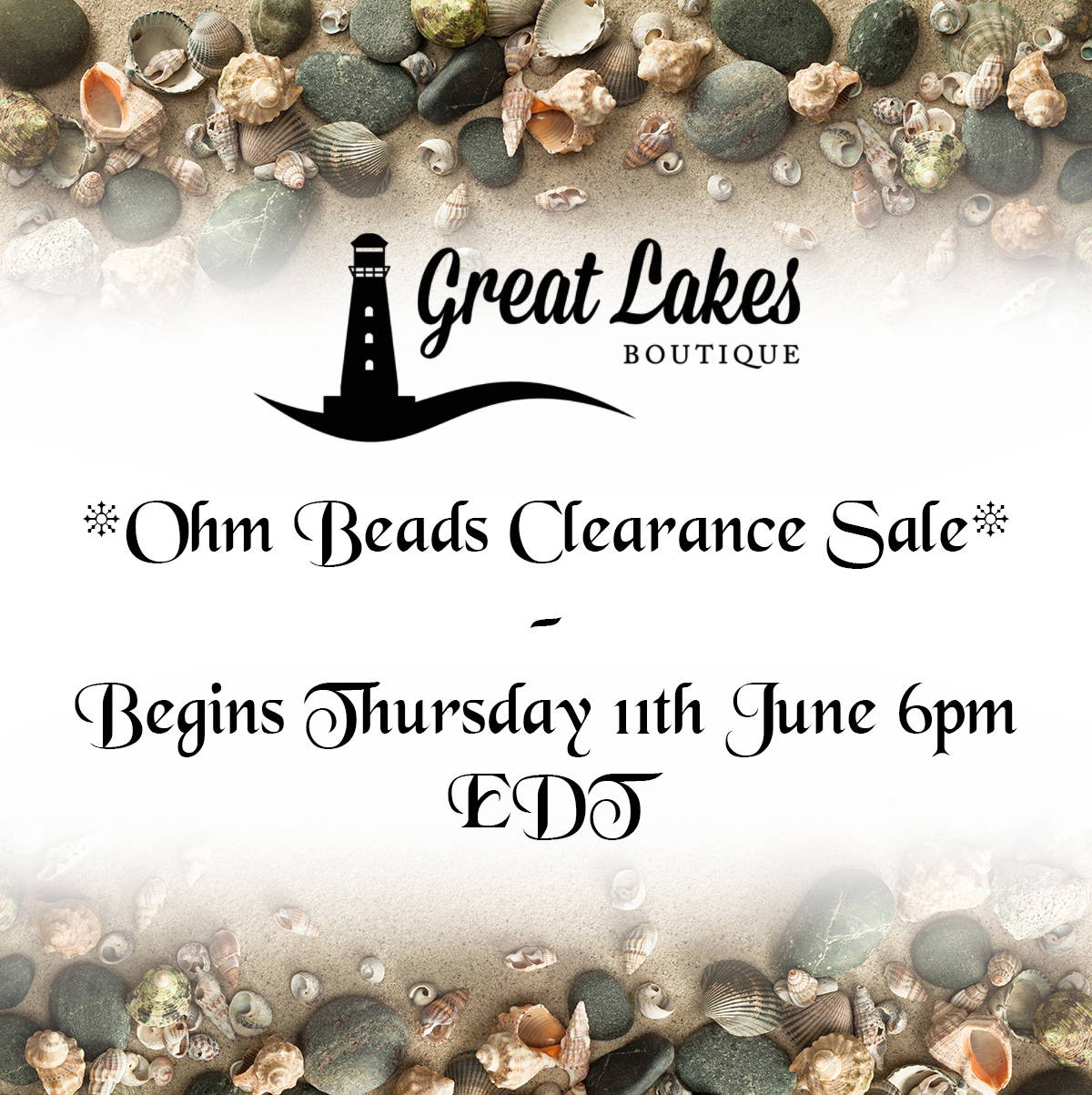 As this is a clearance event, all sales are final. We are not accepting returns on any Ohm Beads.
We're currently very busy preparing the website with a lot of stock. Many of these beads we have ones or twos of. The inventory may begin going live late tonight and then continue through tomorrow. If you choose to purchase something before the sale begins (and thus secure it before the rush starts,) that's fine but then you are accepting that you're paying full retail price.
We will not be providing any live images or videos of beads.
This promotion cannot be combine with any other discount either now or in the future. (To clarify this means Ohm Beads will be exempt from all loyalty offers.)
Update on shipping - We have multiple customers with several orders already. Due to the this and the fact we're charging shipping across Ohm during the sale, orders will not begin shipping until next week. This allows us to combine as many order as possible. Customers owed shipping refunds will receive those after checkout is complete. So during the weekend split your orders however you need and we'll combine the shipping at the end of it.