This charm bracelet blog brings a little inspiration starring The Palace of Amber agate dendritics with feldspar moonstones.
Today we've been listing The Palace of Amber agate dendritics on the website. I've always adored this stone, most especially the translucent ones. I think they have such an ethereal quality to them.
It's also a stone I've found to be really quite versatile thanks to it's coloring. Styled with black or other grays it can be quite wintery, with pinks it looks feminine and delicate. Today I'm sharing a particular combination I've always enjoyed and that's agate dendritics mixed with feldspar moonstones.
This is a combination I first stumbled on years ago when I was trying to make a harvest moon themed bracelet and I've returned to it so many times since.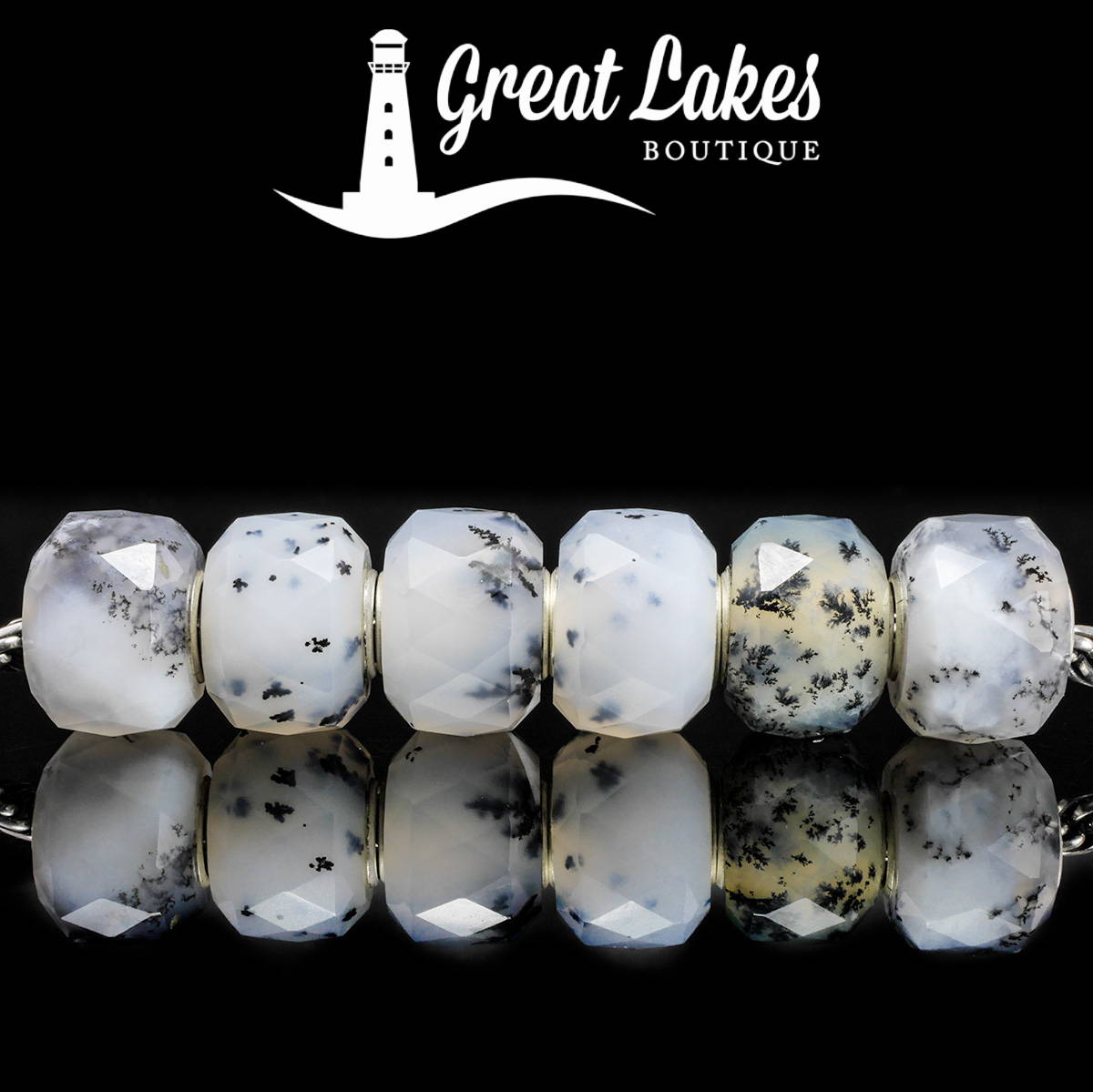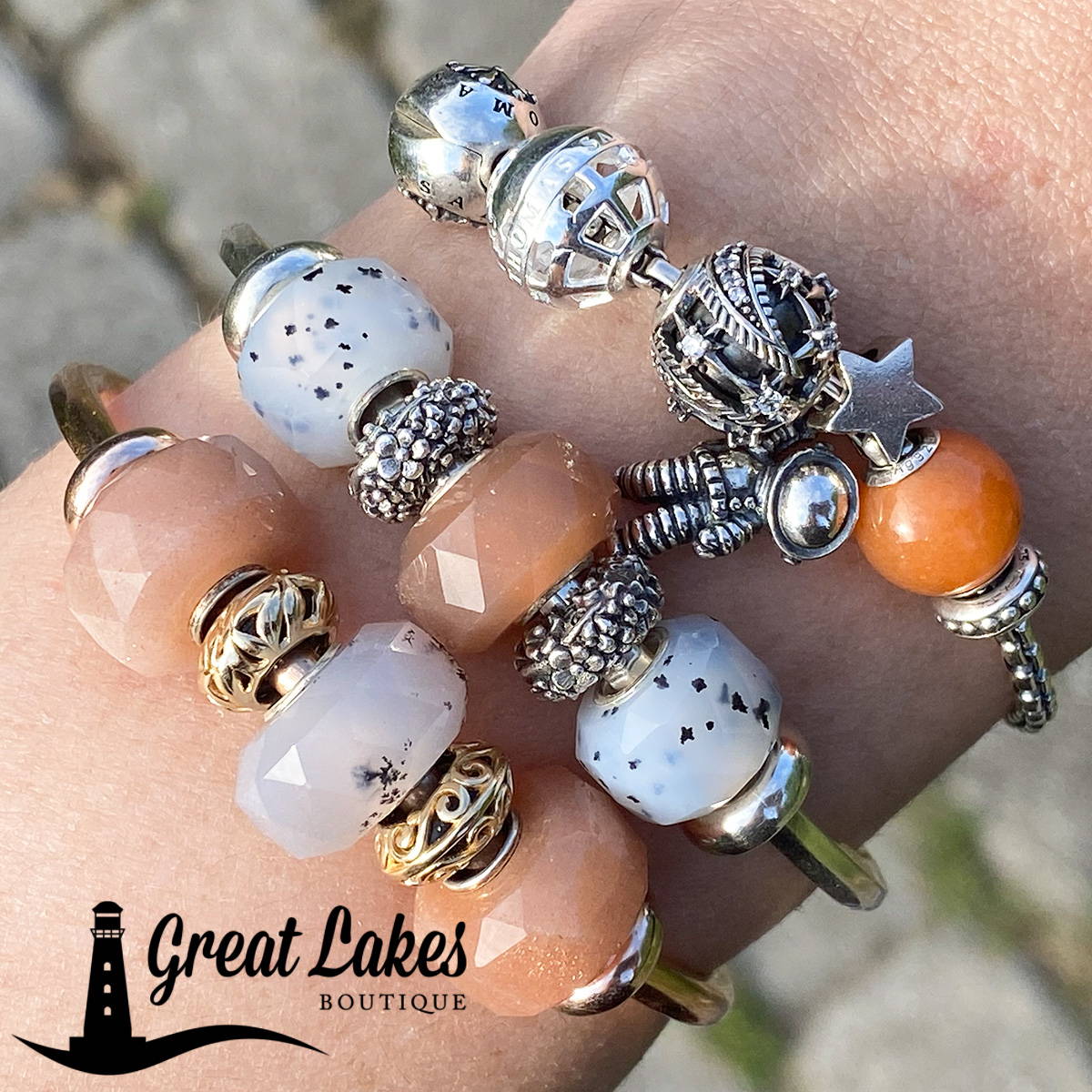 Here's my latest version. It uses a mix of the original cut agate dendritics and the new cut. The new cut are smaller (central bangle) and the original are larger (lower.) Personally I prefer the new cut. As a bangle wearer I think they have a nicer size but it's worth noting I much prefer petite beads in general. More importantly however, I love that customers are being given more of a choice from this brand. We're upto five different cuts of stones from this brand now (original, new cut, baby, mini and round faceted) so there's so much scope to find exactly what you need.
As my romance with Thomas Sabo Karma Beads continues too, I also prefer the new cut or round faceted size for styling with my Sabo bracelets.