The exclusive and limited edition Ohm Beads OhmMyGod 4 debuted at Great Lakes for Bead Bash on the Lake Spring 2019. Since it's launch it's been a whirlwind of activity for us. For the craziness of the weekend itself, through to packing orders and trying to get both the physical and e-commerce stores back to normality. For those of us working at GLB, it's only in the last few days we've even started to think about how to style our own new beads.
I adore gothic design in general and OhmMyGod 4 is my favourite in the series. He's telling a story of pain and betrayal.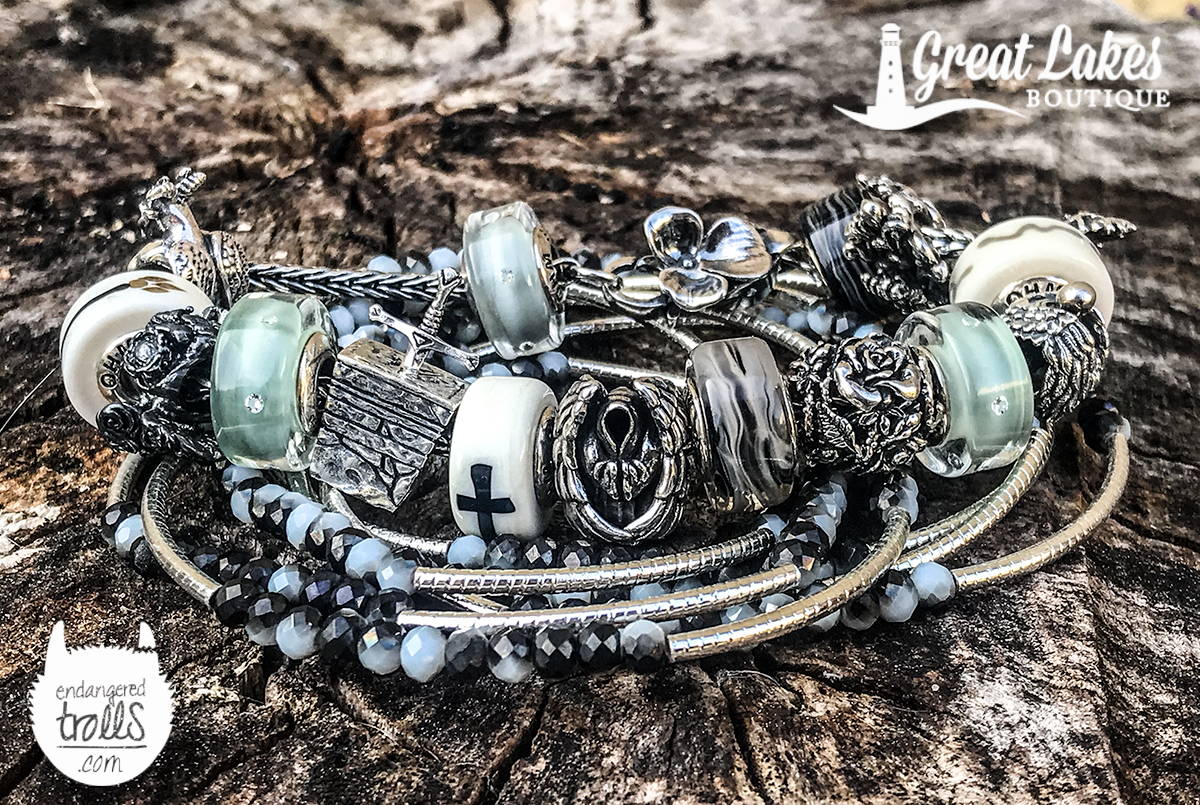 The inspiration for this bracelet is a a graveyard. Push aside the spooky, paranormal ideas and embrace the actual beauty and peace of these places.
The new Redbalifrog Sword in the Stone and Queen Gargoyle Watcher bring a hint of gothic architecture to the combination.
OhmMyGod is here in various versions as ever present angelic guardians carved in stone.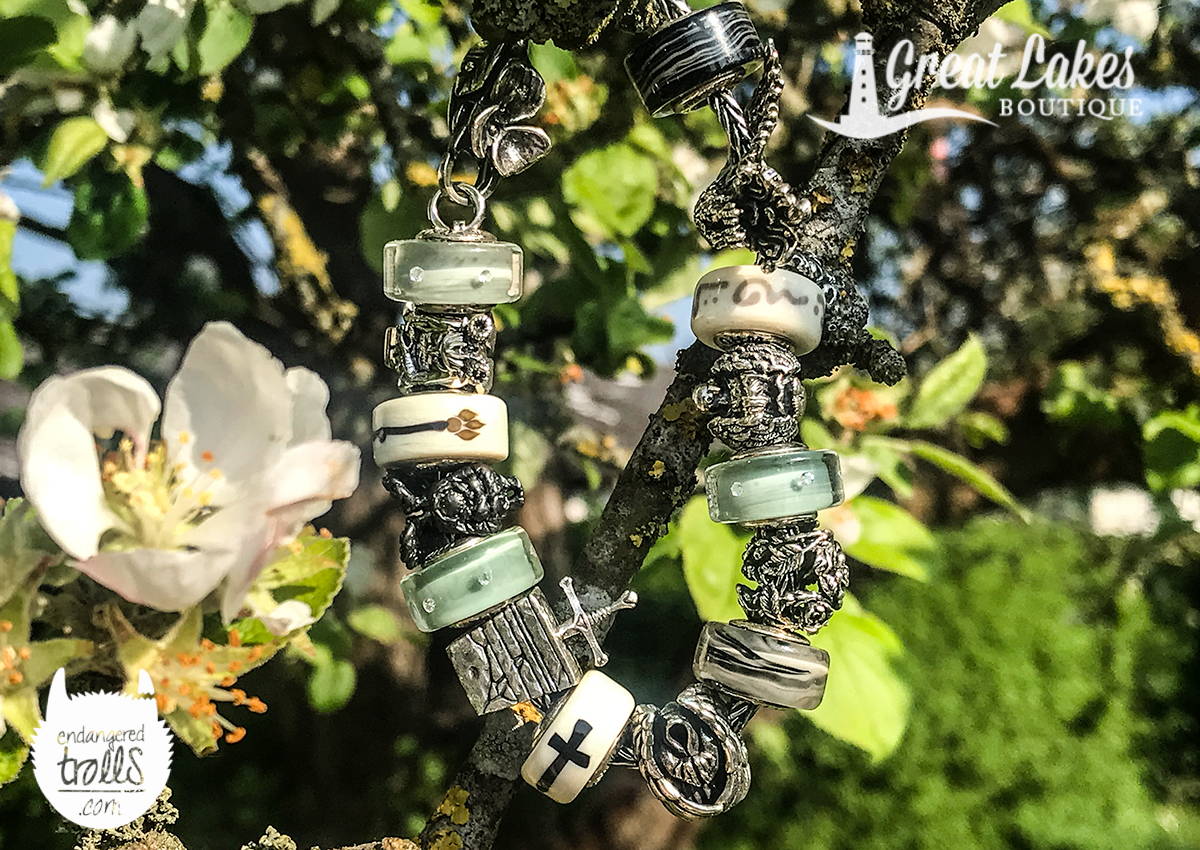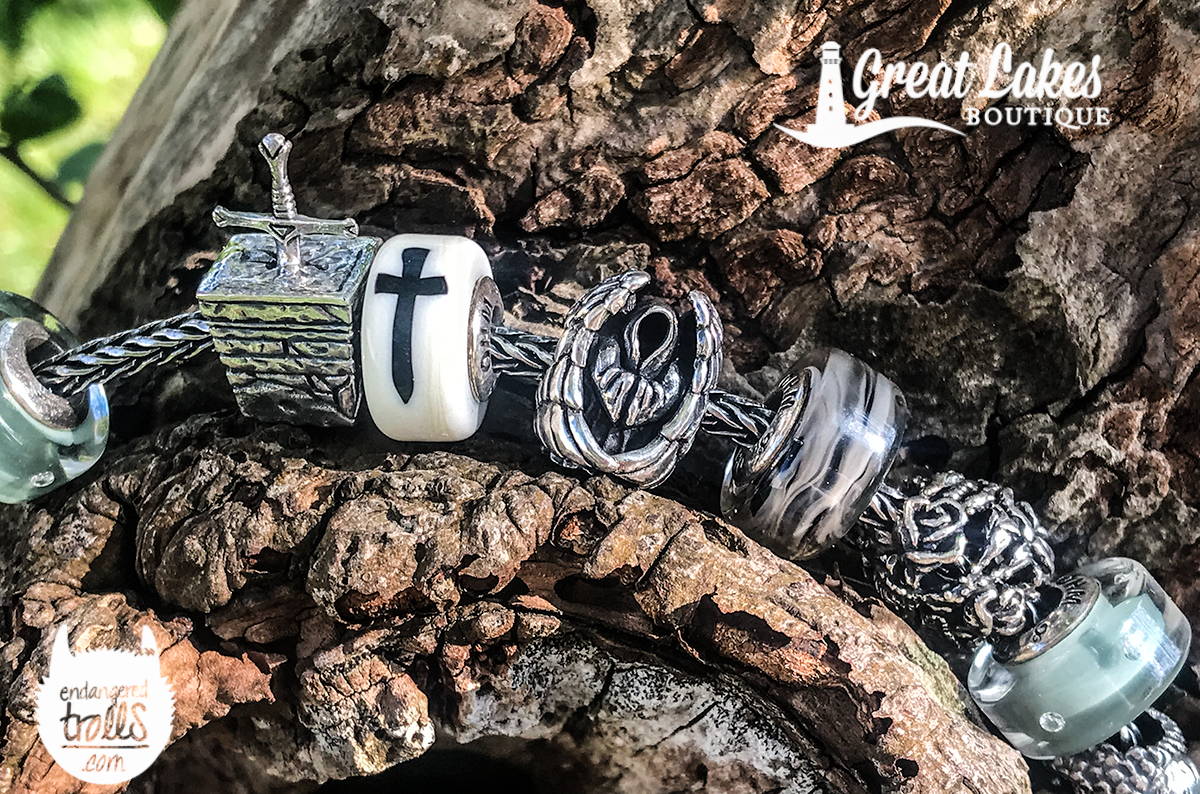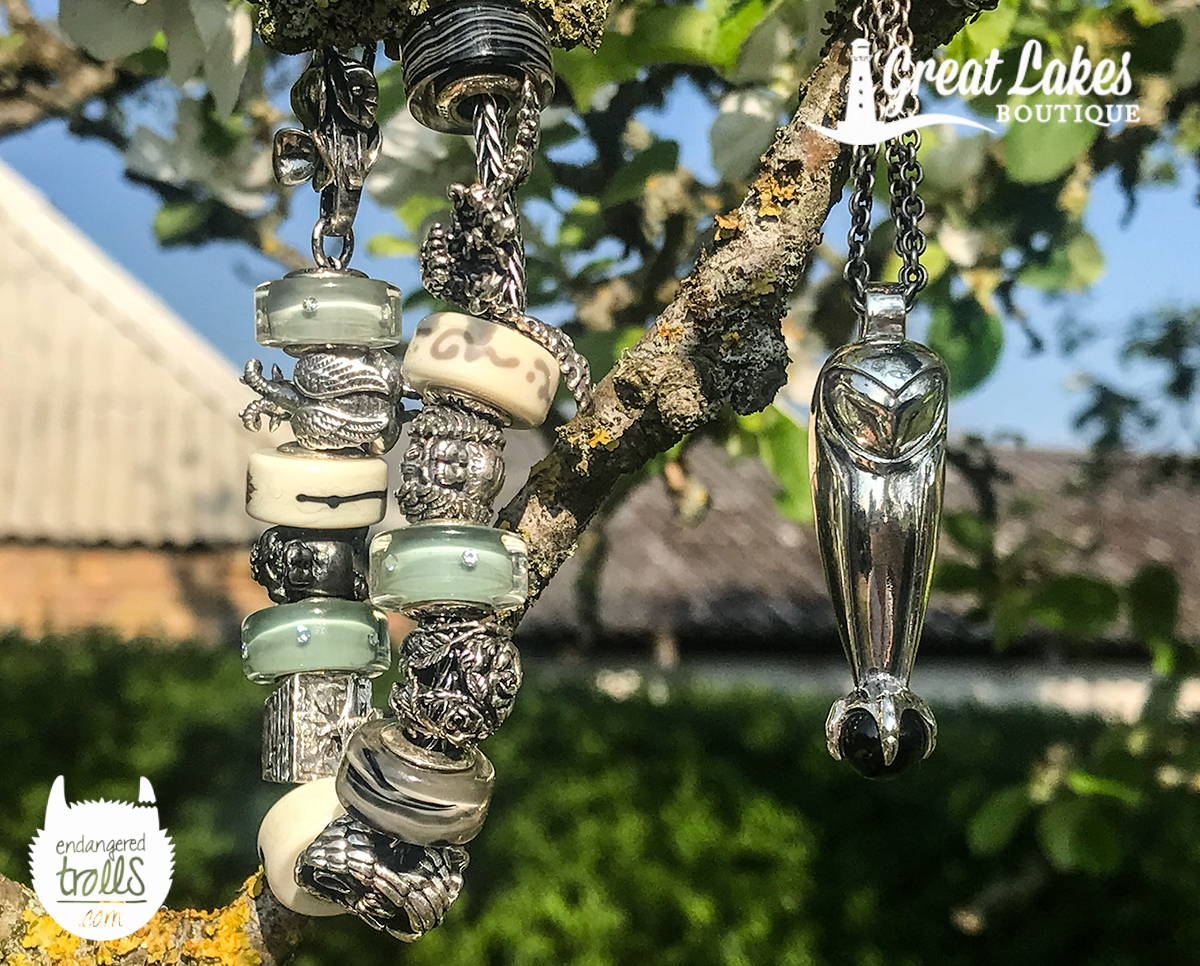 The glass beads are a mix of the softness of our exclusive Ohm Beads Green Tambourine, the ethereal quality of Eerie Nights and the creamy gothic vibe of the Ohm Beads Tarot glass. This bracelet is about a graveyard in it's spring setting after all. The colors are tranquil as opposed to dark or sinister.
I've styled it with the new Redbalifrog Owl Messenger Pendant which is a beautiful peace and gives a real sense of a watchful guardian.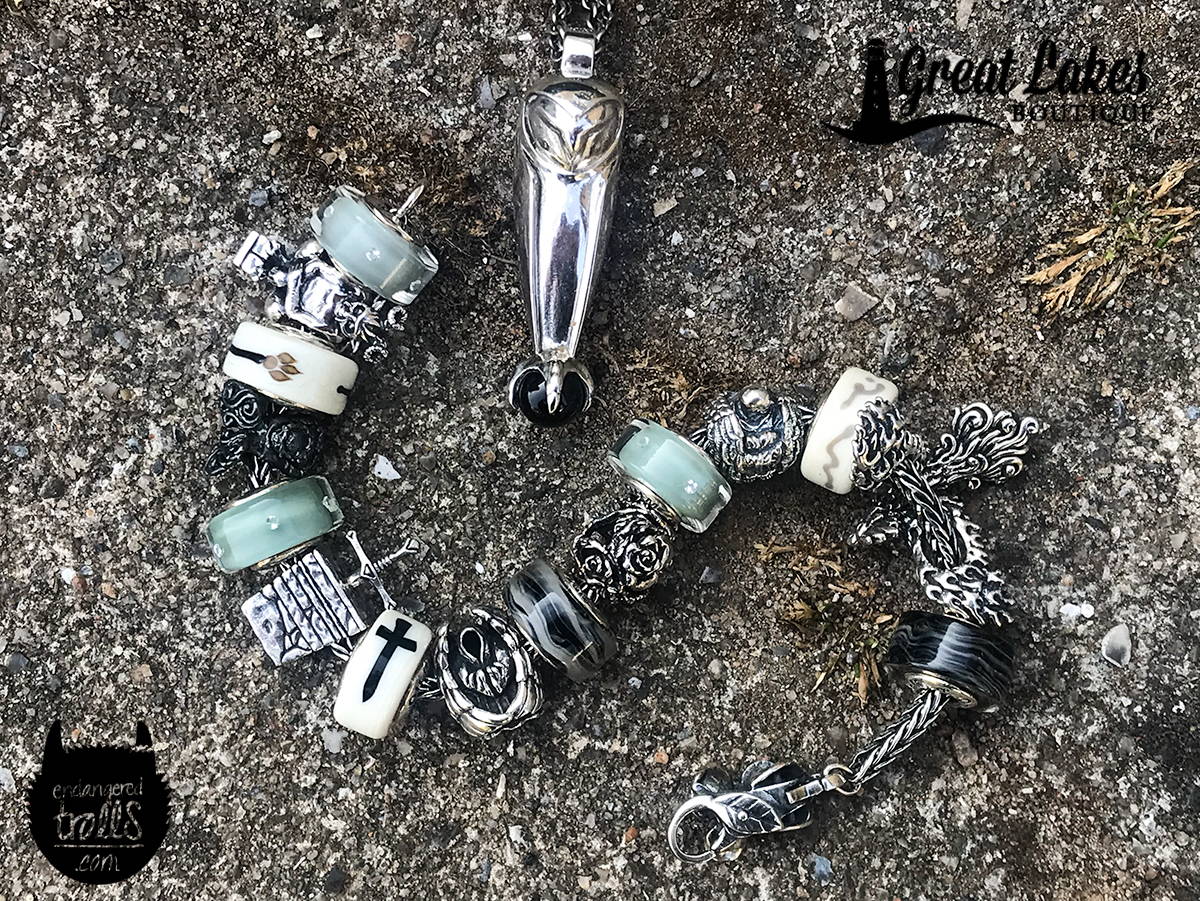 Lastly I've stacked the bracelet with the Scout Curated Wears Wrap in Silver / Eclipse. These are so comfortable and easy to wear and with such a great price point, you can always have a complementary color ready to go for any of your charm bracelet creations.
OhmMyGod 4 is a limited edition and we don't have many left now. If you've yet to buy yours (or perhaps even want more,) do grab those sooner rather than later. Ohm is always buy five get one free and we track this via the website so your sixth bead (or rather the cheapest in the set of six,) will be refunded back to you.