This Redbalifrog blog brings live images and a little inspiration for the Redbalifrog Botanica Collection.
Redbalifrog Botanica launched a few weeks ago with five new silver designs. Three of these are beads, one is a pendant and one is a new necklace, making it a really diverse release. Where the Redbalifrog Bloom collection focused on flora, Botanica is the fauna. It's highly inspired by Bali, where all of the Redbalifrog pieces are handmade, so on the surface it has somewhat of a tropical vibe to it.
There's a lot of versatility here though as I've found a couple of these pieces really fun to style on more pre-fall bracelets.
Today we're taking a deeper look at the Redbalifrog Botanica collection.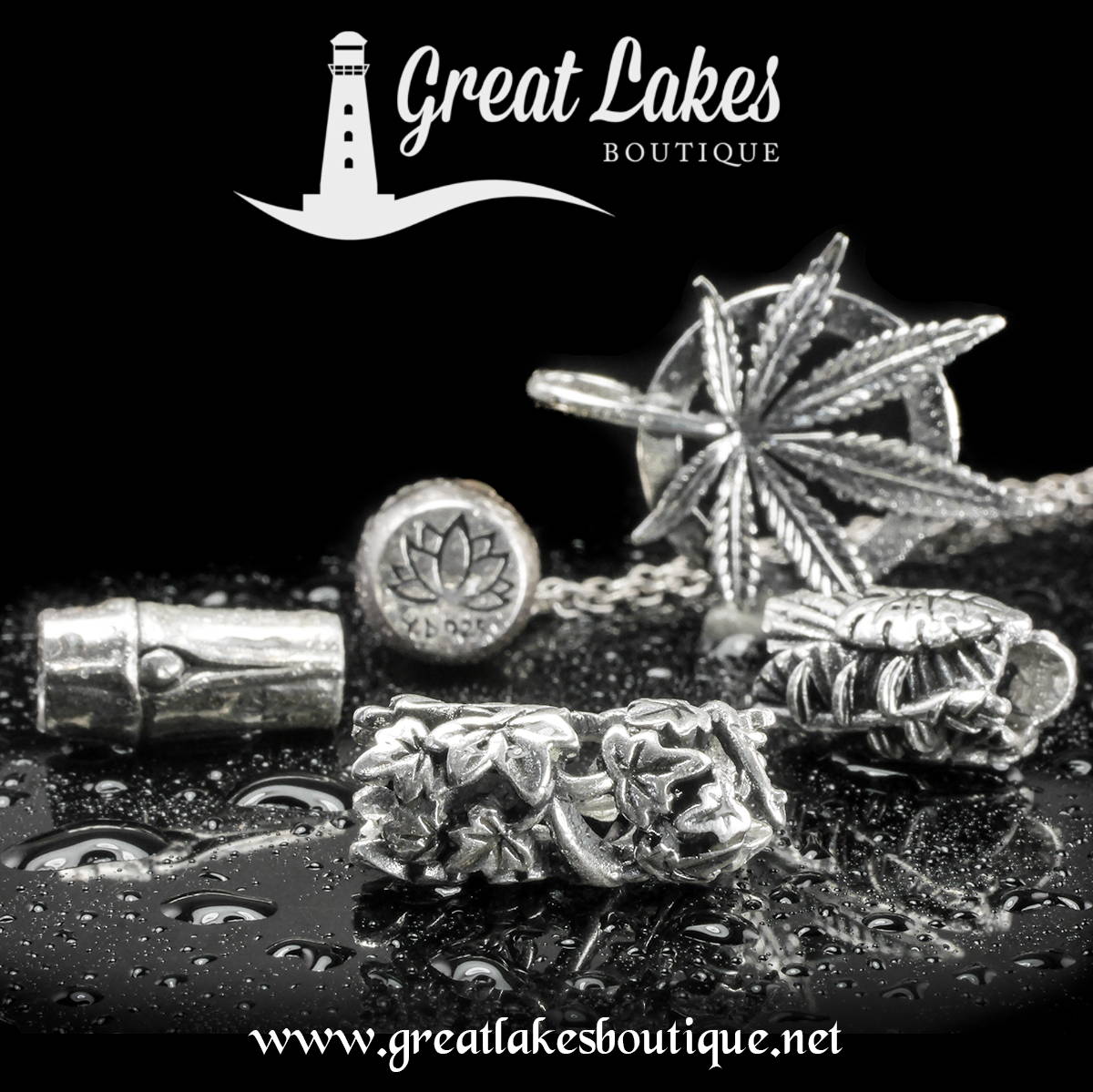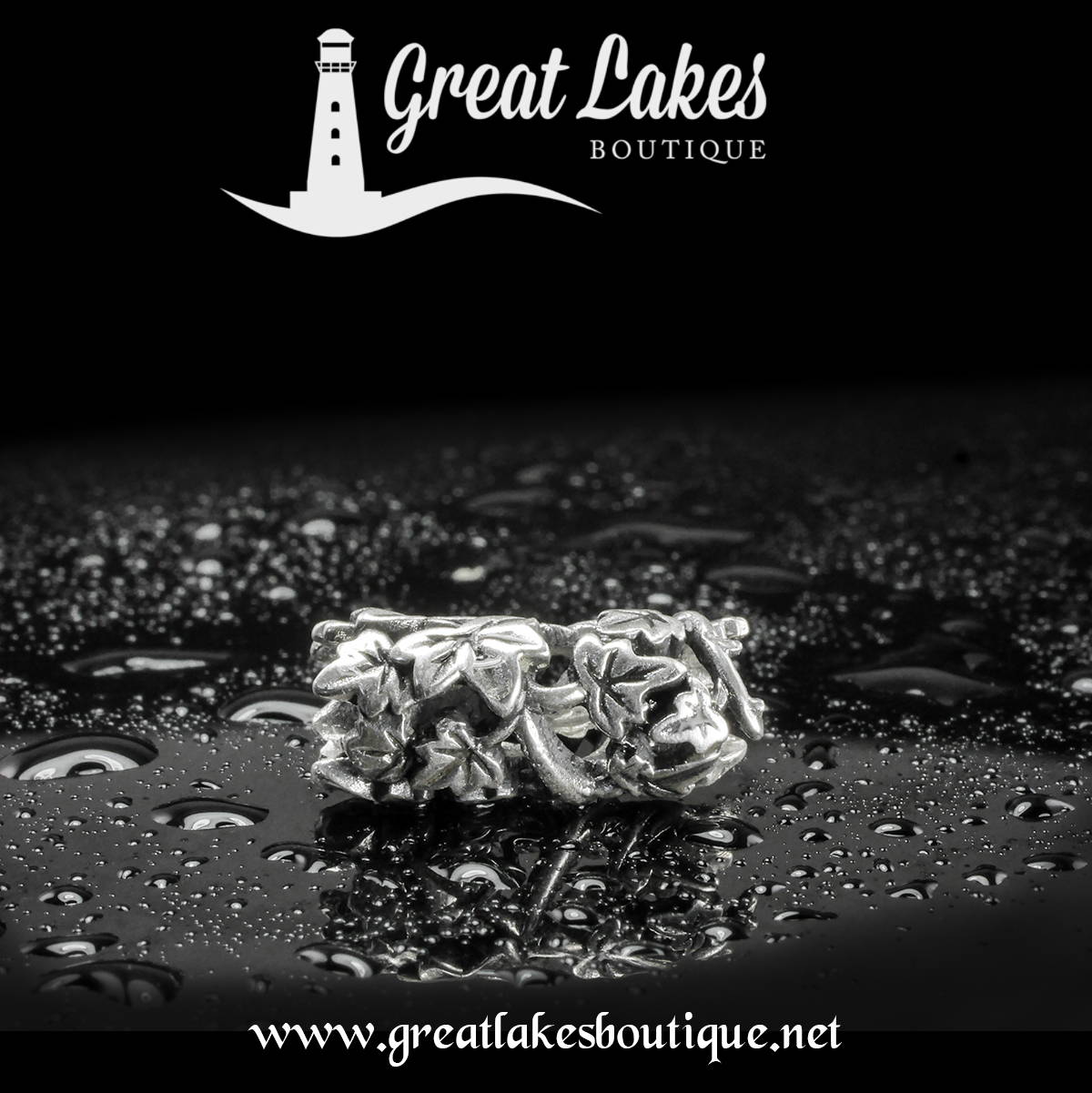 By far my personal favorite from this release is the Redbalifrog Ivy Scroll. Firstly I do like tubular or barrel style silver beads to begin with. They're comfortable to wear and often the elongated shape allows for a more detailed bead, (when remembering that artists have a really small surface area in which to squeeze a lot of details.)
The fact it's then brimming with leaves brings versatility because how you style it changes the entire feel of the bead. They could be spring leaves, they could be fall leaves or they could even be a Christmas or winter garland; all you need to do is change the glass and accompanying silver.
Next comes the Redbalifrog Tropical Leaves. Again this is a tubular design so it makes a nice focal and as you turn the bead, you'll see different parts of the leaves.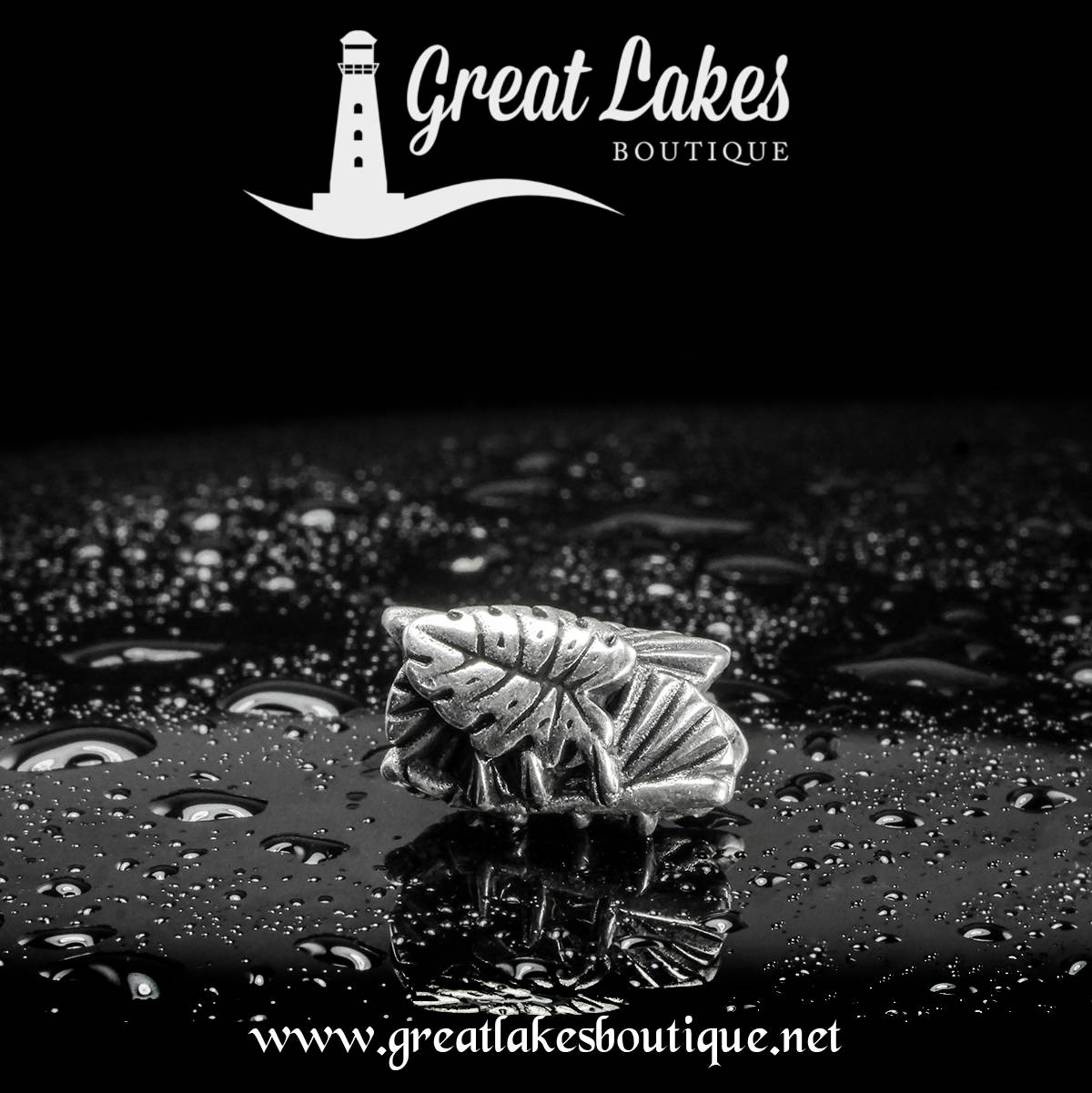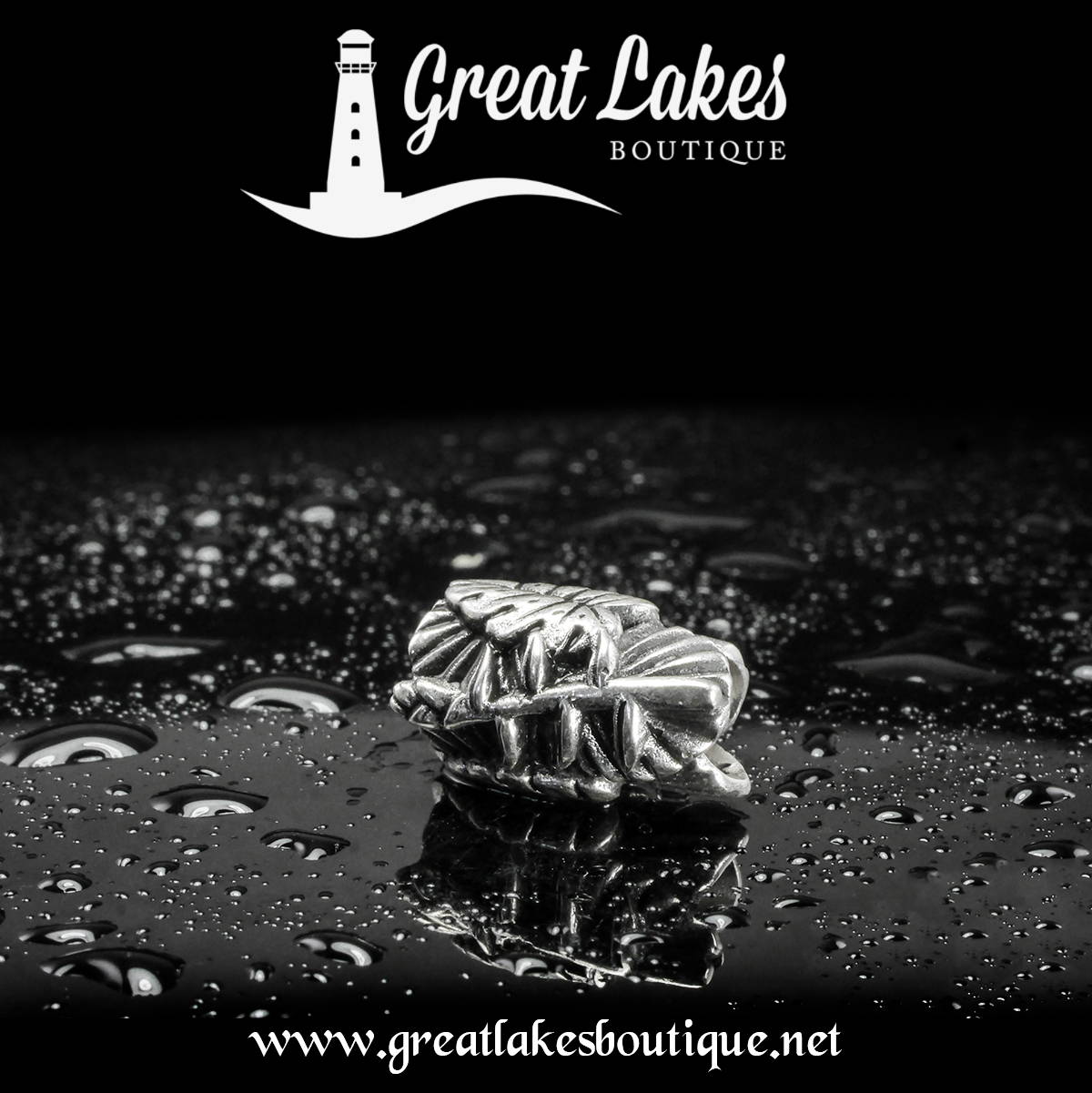 The Redbalifrog Bamboo Tube is as the name implies, a tube of bamboo. Thanks to it's detailing however, it's clear to see the plant it derives from.
This could make for some really interesting designs when used in multiples around a bracelet or bangle, or perhaps punctuated by some really lush green glass or stones.
Like the other barrel beads in this release it's extremely comfortably to wear as there's nothing protruding to press into the skin or catch on items of clothing.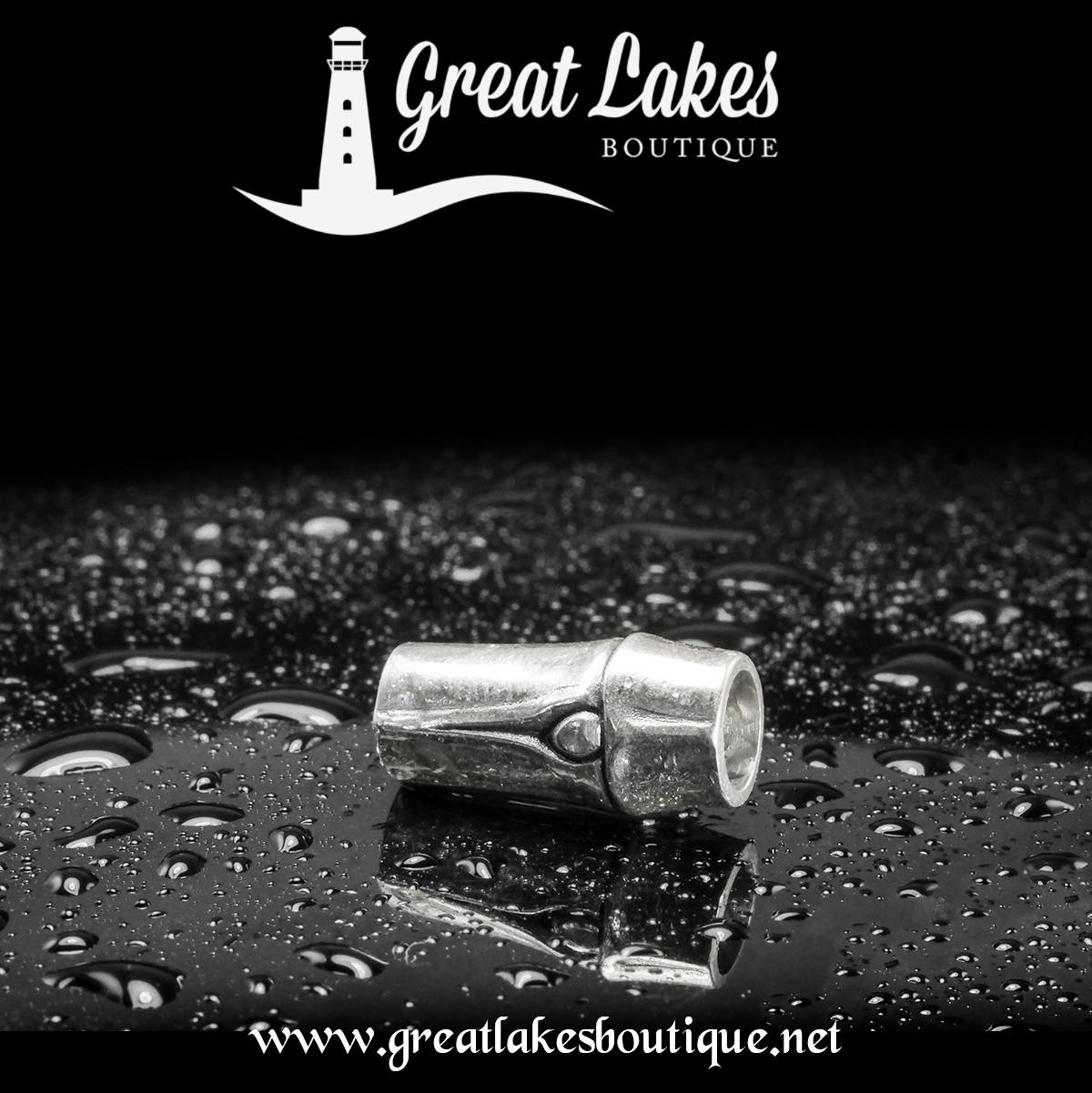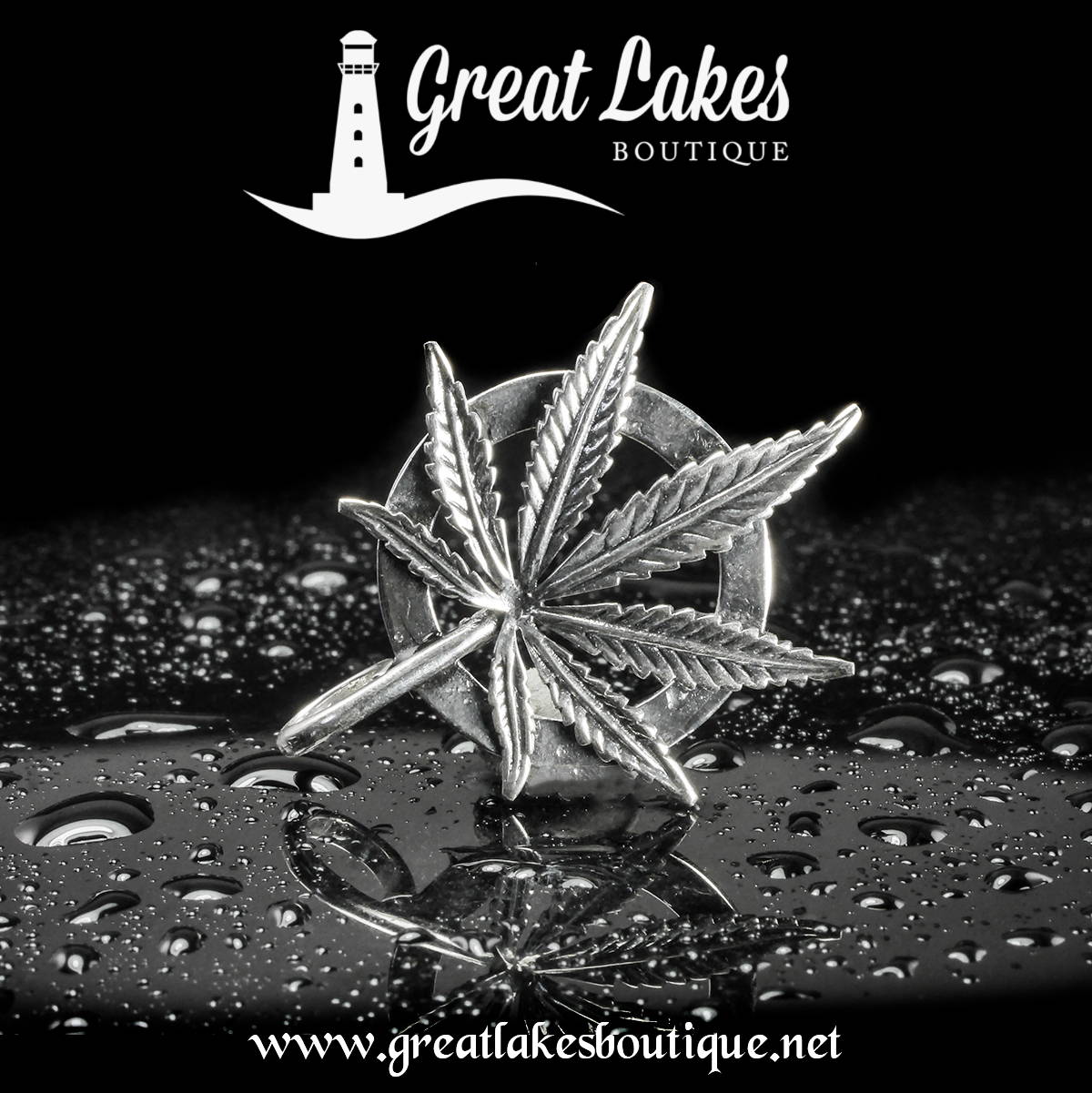 The Redbalifrog Hemp Leaf Pendant is beautifully detailed and again it's very easy to see the plant species here.
As if often the case many people ask as to whether this can be worn on the wrist and for me at least, it's too large. It's 3.2 mm in length but then also 28 mm in width. If it was purely the length then maybe but truly this is a pendant.
The final piece is the Redbalifrog Lotus Barrel Chain Necklace and I love this piece for one very simple reason; it looks like a little plant pot.
It's design is incredibly simple and obviously it works exactly like a Trollbeads Fantasy Necklace. Beads are slid down the length of the necklace and sit neatly atop of the Lotus Barrel base.
It's plant pot look however means you can make some super cute floral themed combinations and my latest has been all about the sunflowers.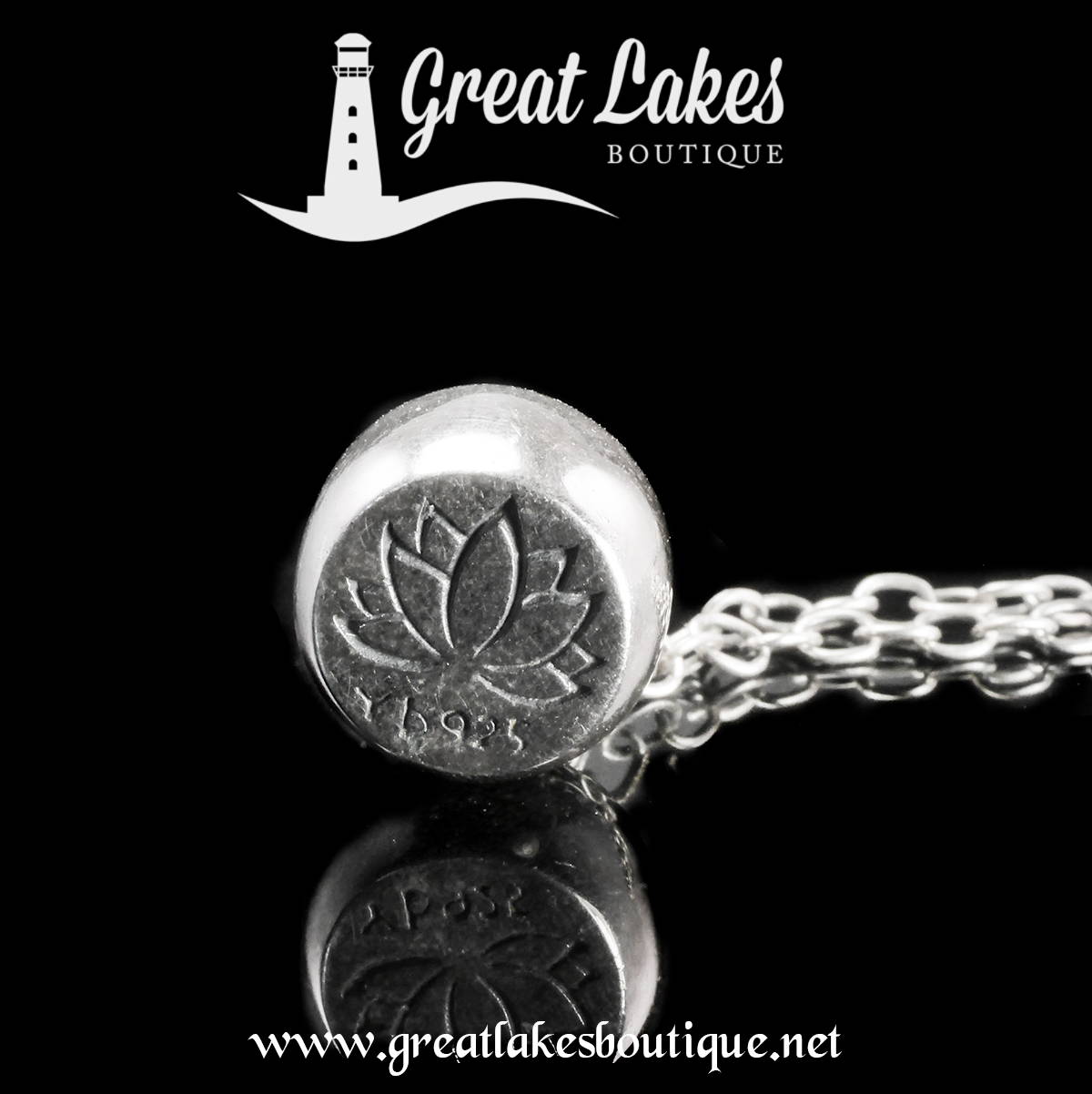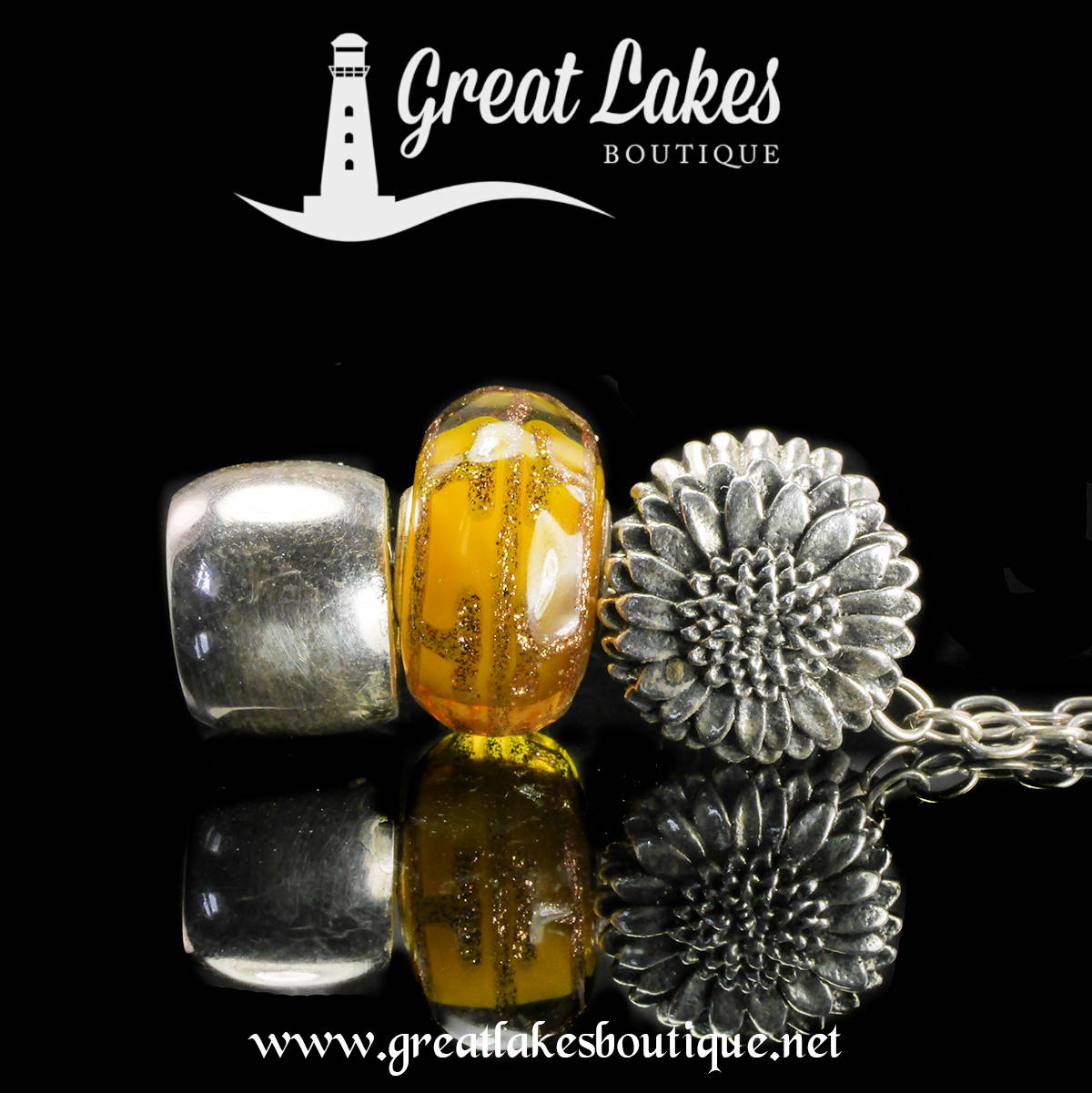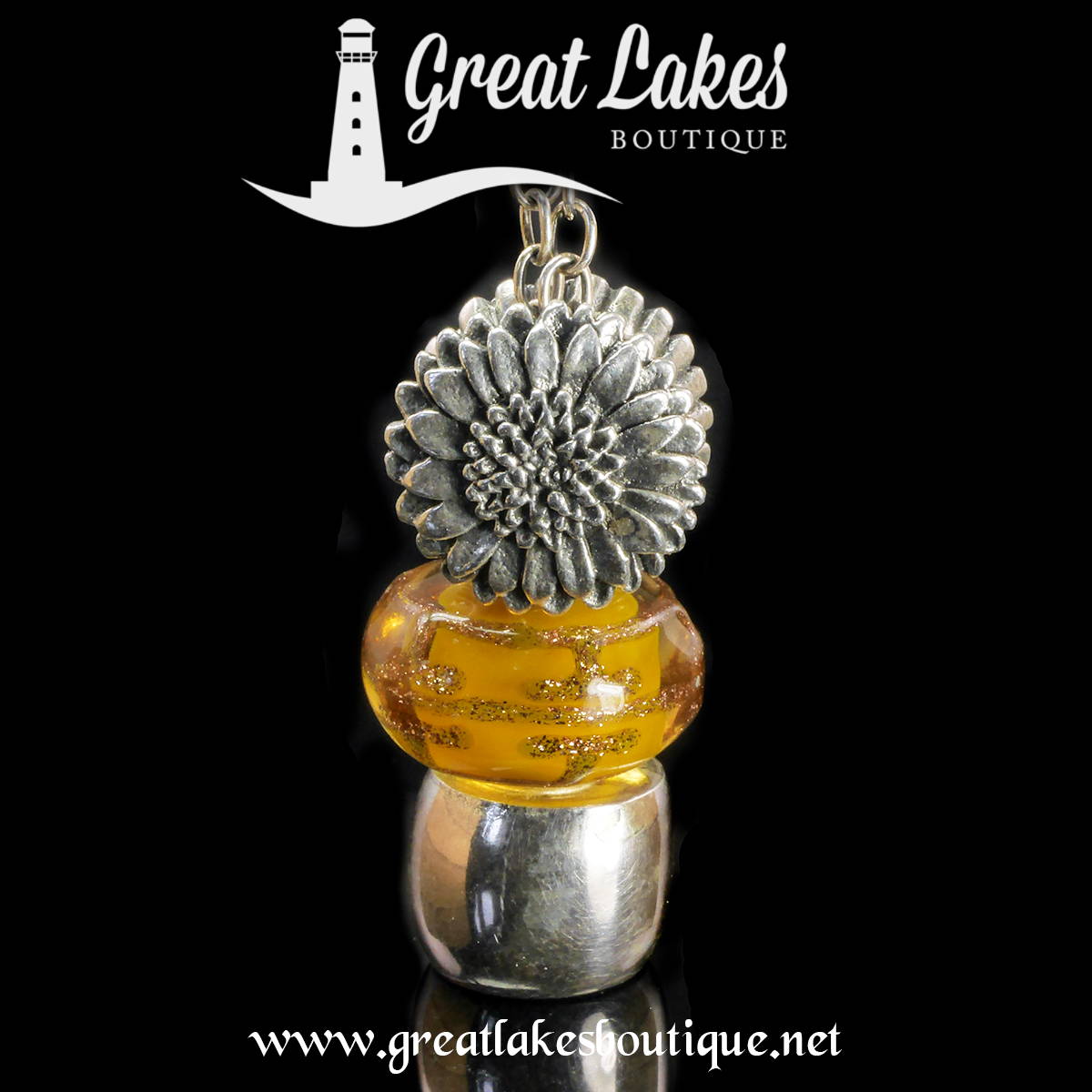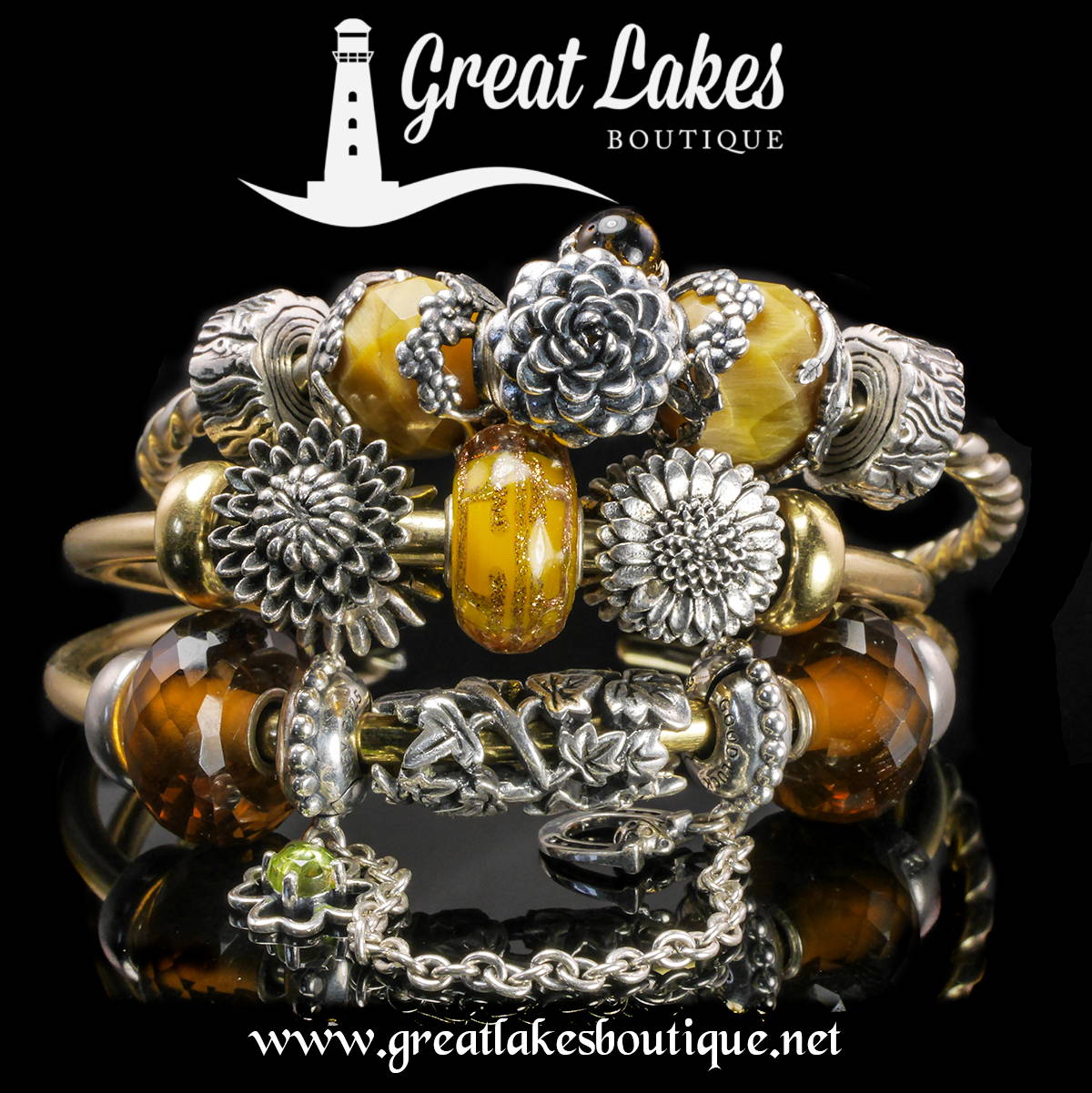 The tropical vibes of Redbalifrog Botanica lends itself well to really vibrant, saturated green shades too.
Here I've used The Palace of Amber Hope, exclusive to Great Lakes Boutique and one of my favorite glass beads to date. Hope has a very fresh green shade, a little like early spring foliage before the sun dehydrates everything. It will be such a strong shade as we head into the fall too as it combines beautifully with the brick reds associated with autumn foliage. The silvers here are of course Ivy Scroll and Tropical Leaves and I've just added a pair of Trollbeads Gold Spacers to break up the silver a little.