This Redbalifrog blog brings a little inspiration for the newly launched Redbalifrog King's Dynasty collection.
Early this morning the Redbalifrog King's Dynasty collection launched as part II of the Once Upon a Kingdom series that started last year. It's all themed around epic fantasy and the pieces are very dramatic!
A little earlier we shared our studio images for the release. Now it's time for a little styling.
Pictured here is actually only five out of six of the new pieces as I ran out of room. These are chunky pieces!
The new Redbalifrog Eagle Claw Lock and Eagle Messenger are personal favorites for me. Do keep in mind that the lock is 3 cm in length so you might need a shorter bracelet to accommodate that. You can get a real feel for the size of it here though, particularly in comparison with the actual beads. It's a focal piece in it's own right.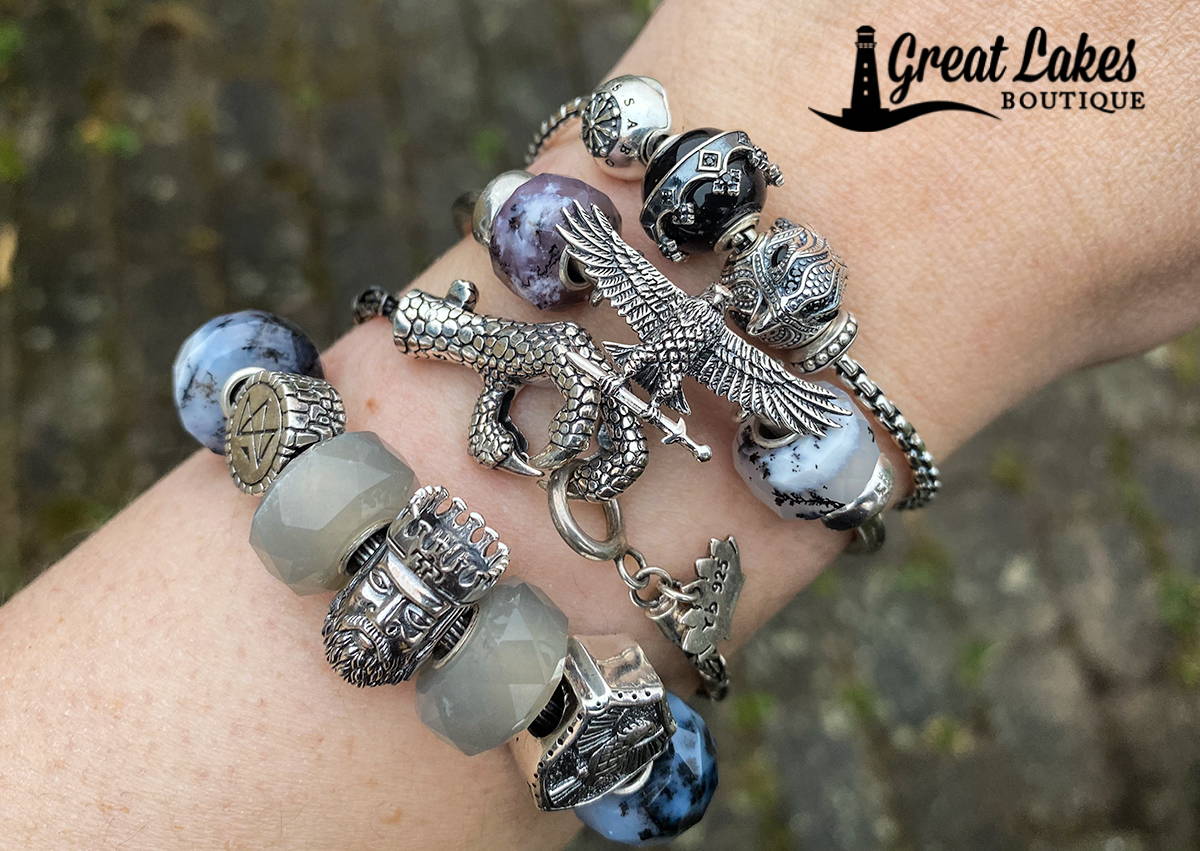 This collection is so well suited to gemstones. The stones used here are all from The Palace of Amber. On the bottom bangle it's two grey moonstones and two agate dendritics. On the bangle closer to the top with the Eagle Messenger, it's the new cut agate dendritics which are smaller and for me utterly perfect in size. The original cut will be going live shortly for those who prefer the chunkier size.