This is quite a large focal piece, suited for either a necklace or the wrist. Though it's a really wide design, the two loops for the carrier are at the head so they're easily narrow enough to accommodate the curve of a bangle.
With the theme for Bead Bash on the Lake Fall 2019 confirmed as An Enchanted Weekend, I've been experimenting a lot with mystical, magical feeling combinations. As I mentioned earlier in the week I also love the effect of white and silver together, it's such a beautiful contrast.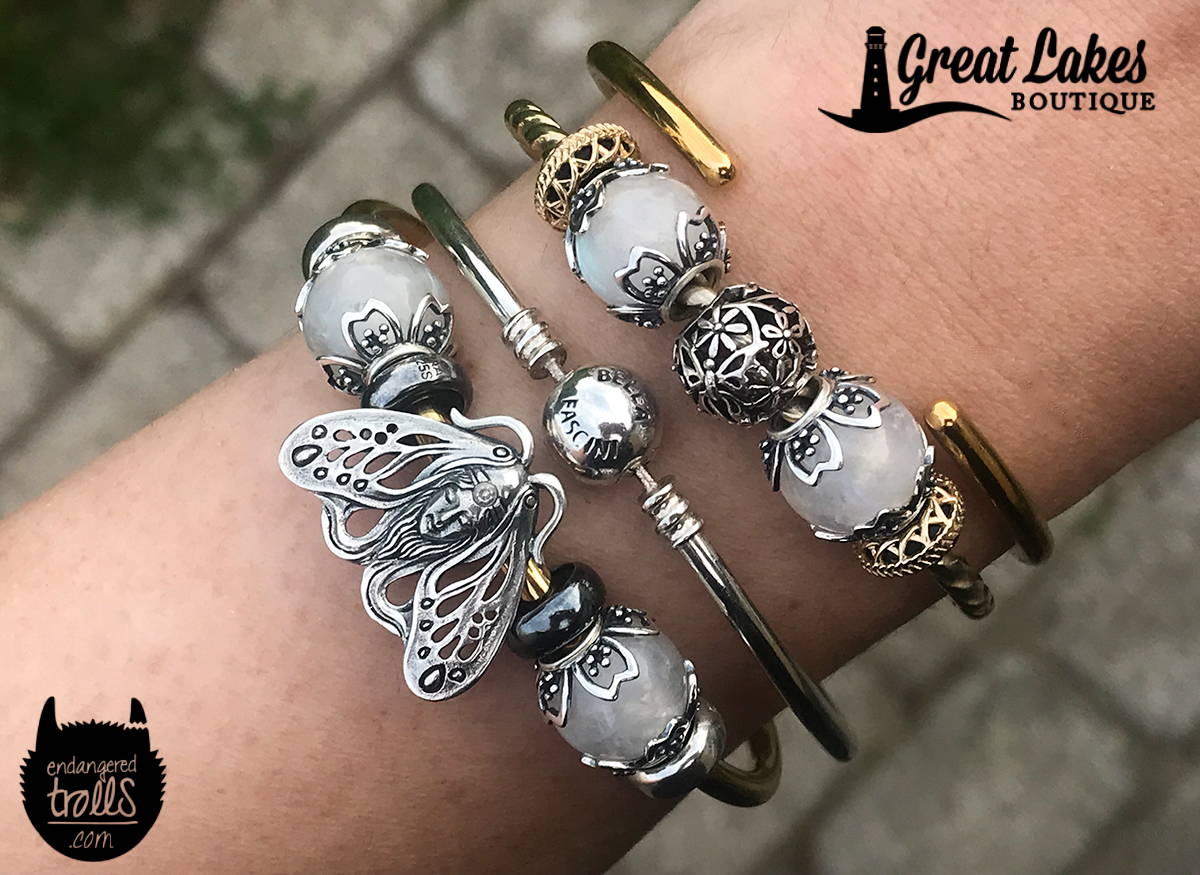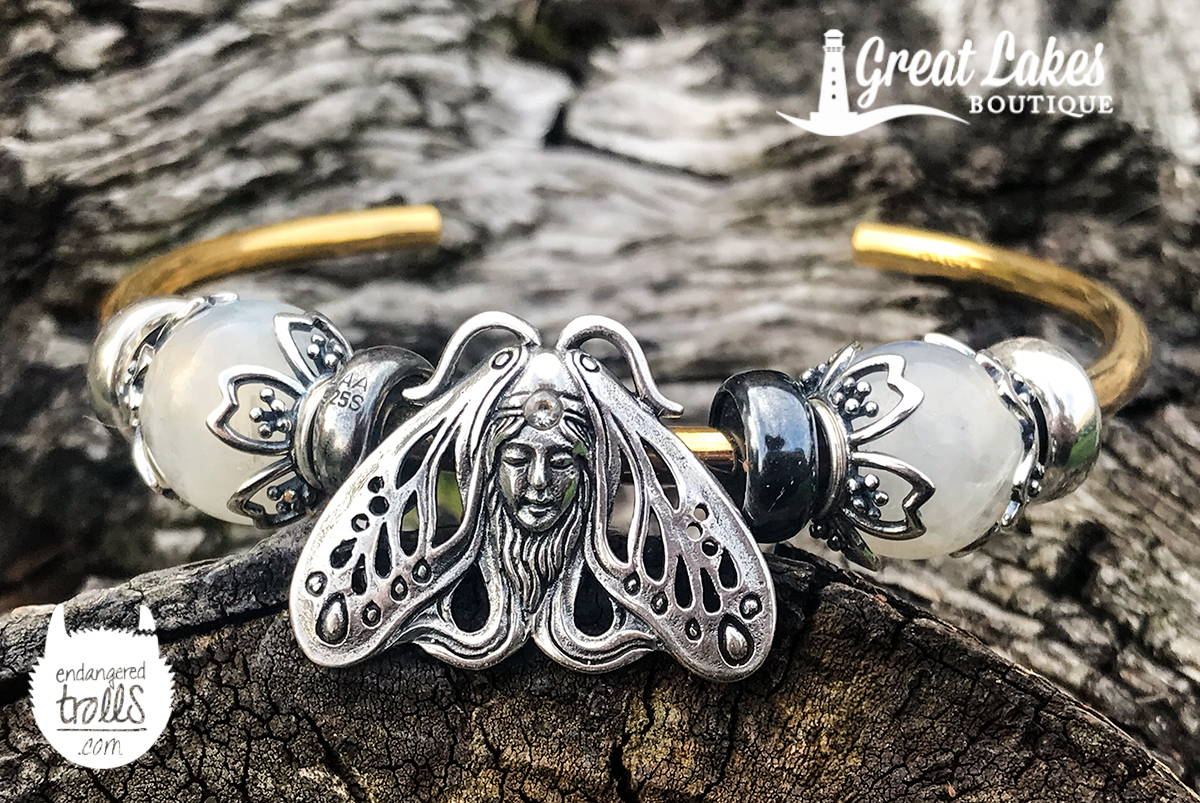 I've styled this piece using The Palace of Amber Moonlight Sonata beads. These feature a rainbow moonstone as the central stone and they have such an ethereal feel to them. The last of our stock was just listed on the website with both live images and video to choose from.
Do be aware that if you're a bangle wearer, Lady Mothra will take up a good portion of your wrist though the reverse side is flat and plain and comfortable to wear.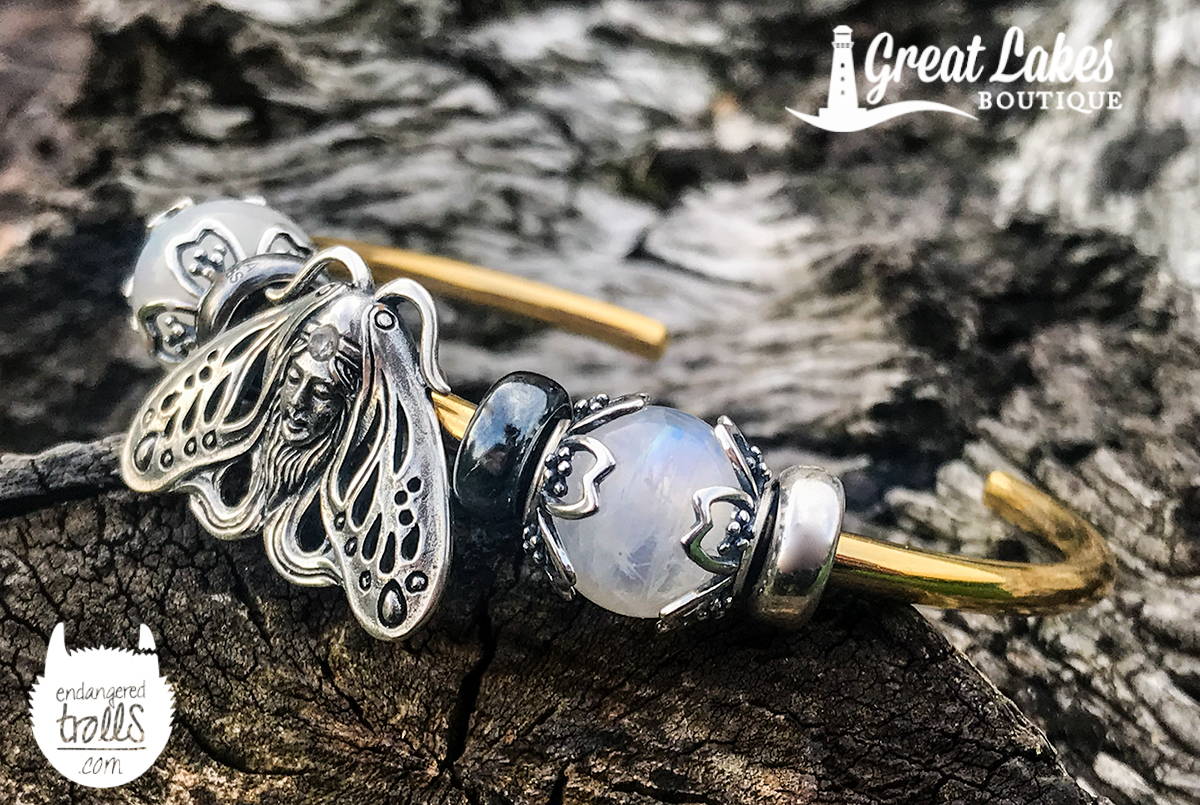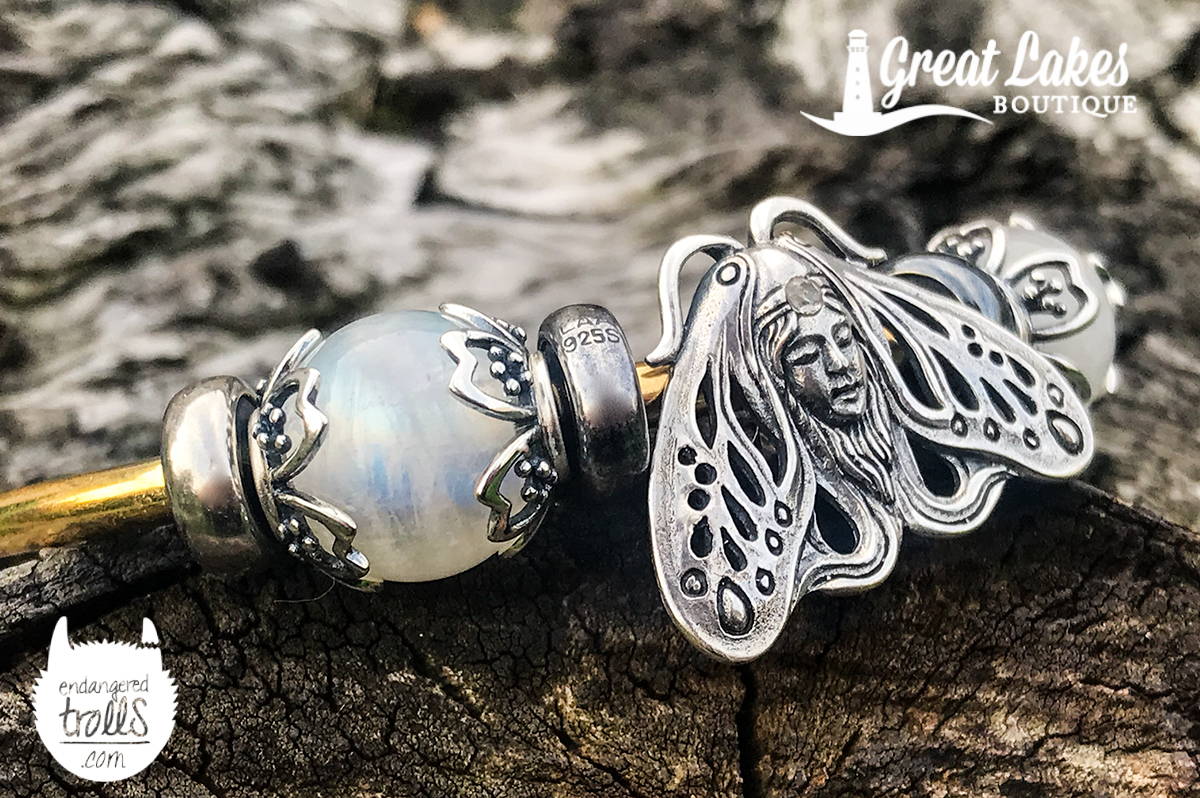 The second bangle features the Bella Fascini Butterfly Daisy Ball nestled in between a second pair of Moonlight Sonata. The two stoppers are The Palace of Amber Rumpelstiltskin, exclusive to Great Lakes Boutique and such an amazing way to introduce solid gold at a reasonable price.
The two bangles stacked together have a moonlight garden vibe as we head towards the autumn season.