Tomorrow sees the end of the Trollbeads Jumbo Unique Promotion and the beads will be removed from the website once more. Until then you can still enjoy buy two get one free across our selection of jumbo uniques. This Trollbeads blog brings a little late summer inspiration starring a few of our beads.
Trollbeads Jumbo Uniques are really quite special and I love styling them. Some of our current stock are so autumnal in their coloring that I couldn't resist putting them together for this late summer combination. The focal silver here is the upcoming Noctis from The Palace of Amber and that will launch as part of Bead Bash on the Lake at the end of September.
I split this bracelet into segments via the use of spacers and stoppers as it just makes them whole thing a little lighter. Beads of this size can become overwhelming very fast.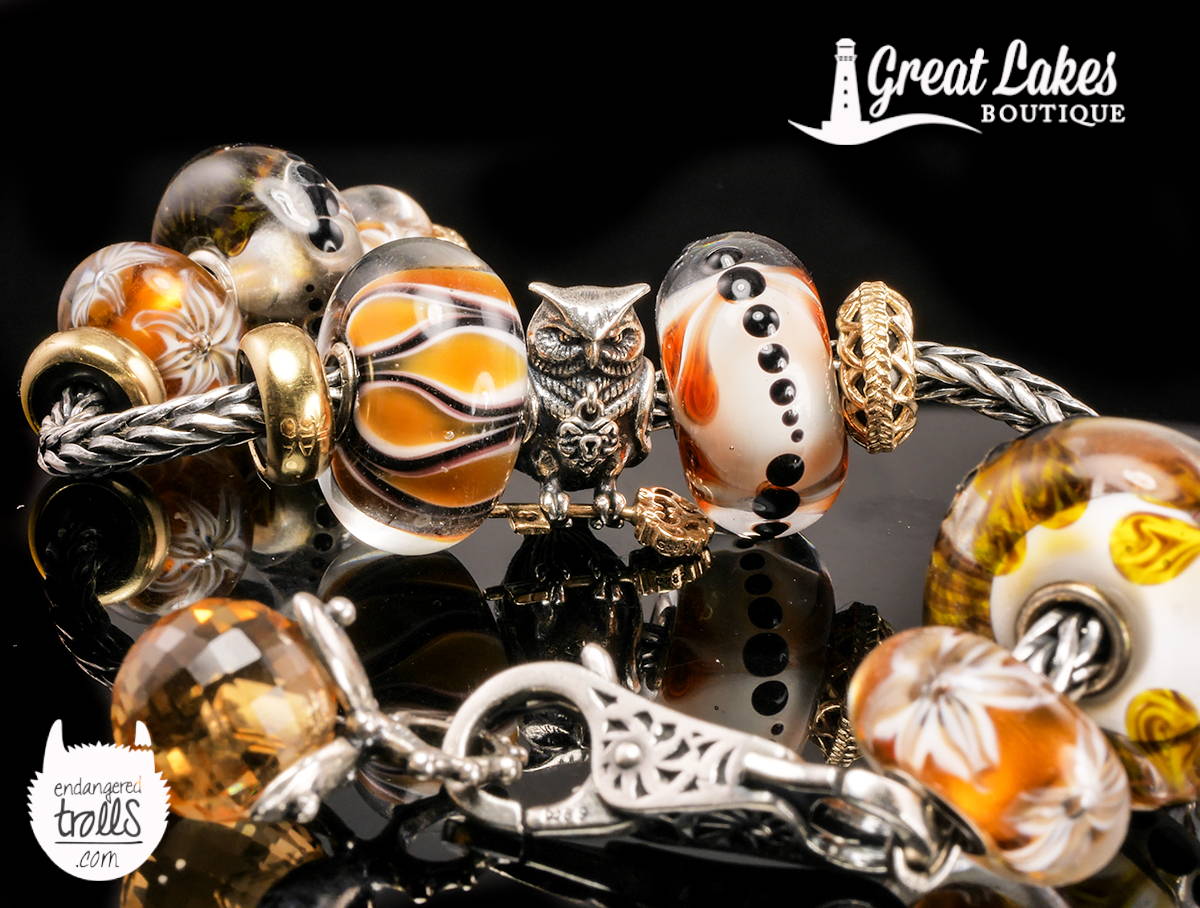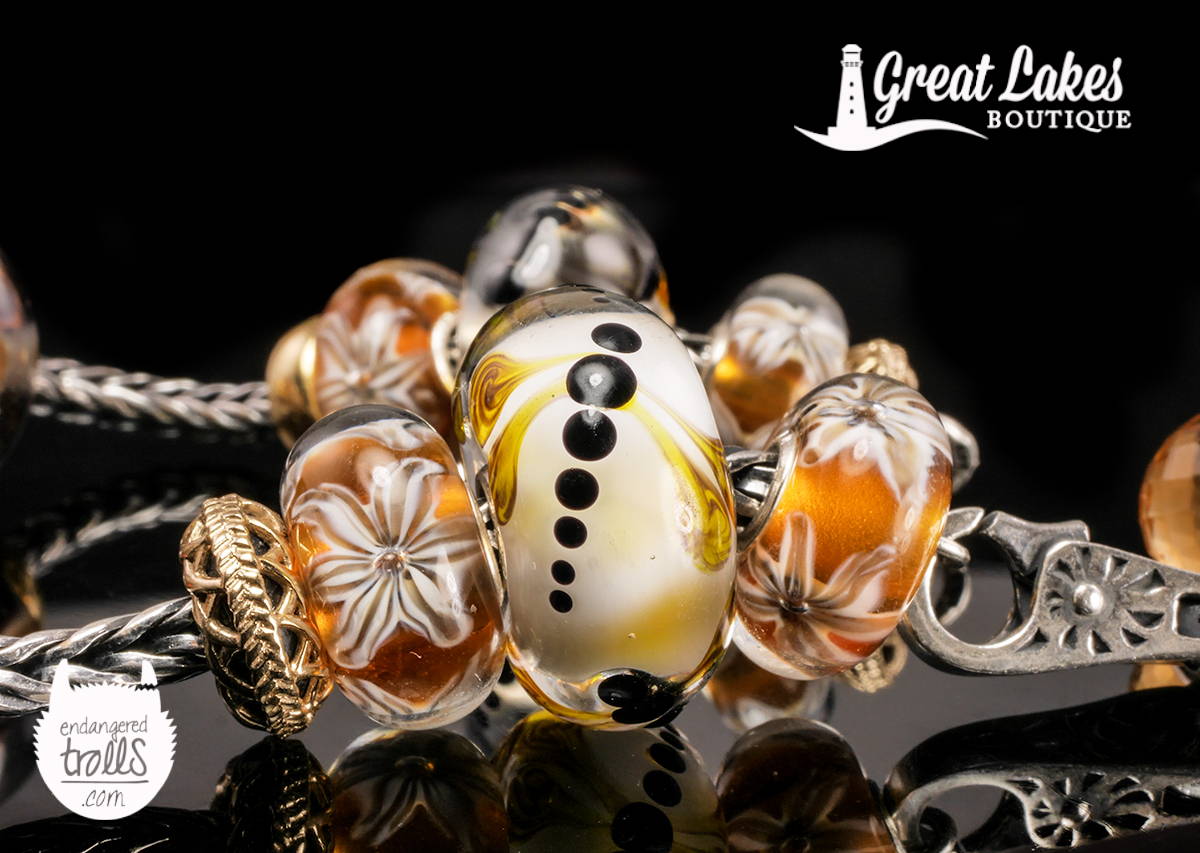 One of my personal favorite jumbo unique designs is the dragonfly. It's not new but I've always found it an elegant and graceful bead and well suited to the jumbo size. All of the smaller glass on this bracelet are the beautiful Trollbeads Flowers of Grace. This launched as part of the spring collection but the color is just perfect for the fall.
This image also gives you a feel for the size difference between standard glass and the jumbo uniques.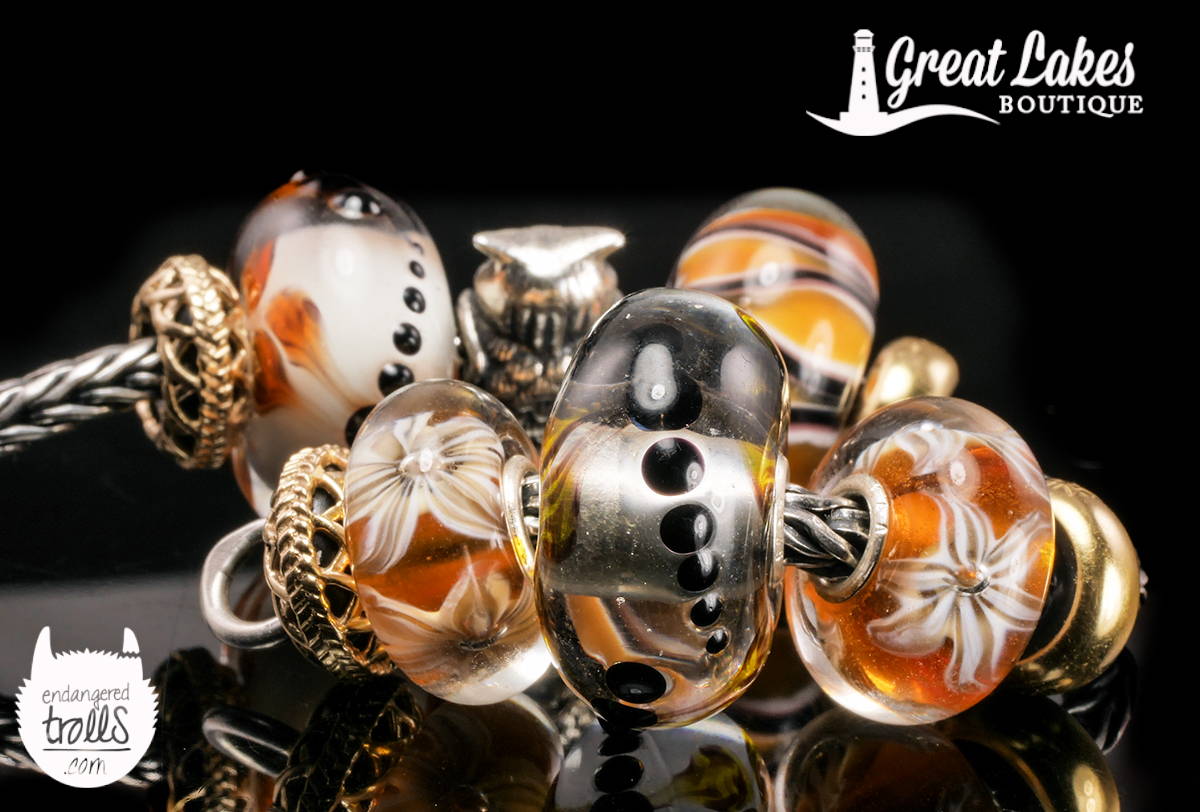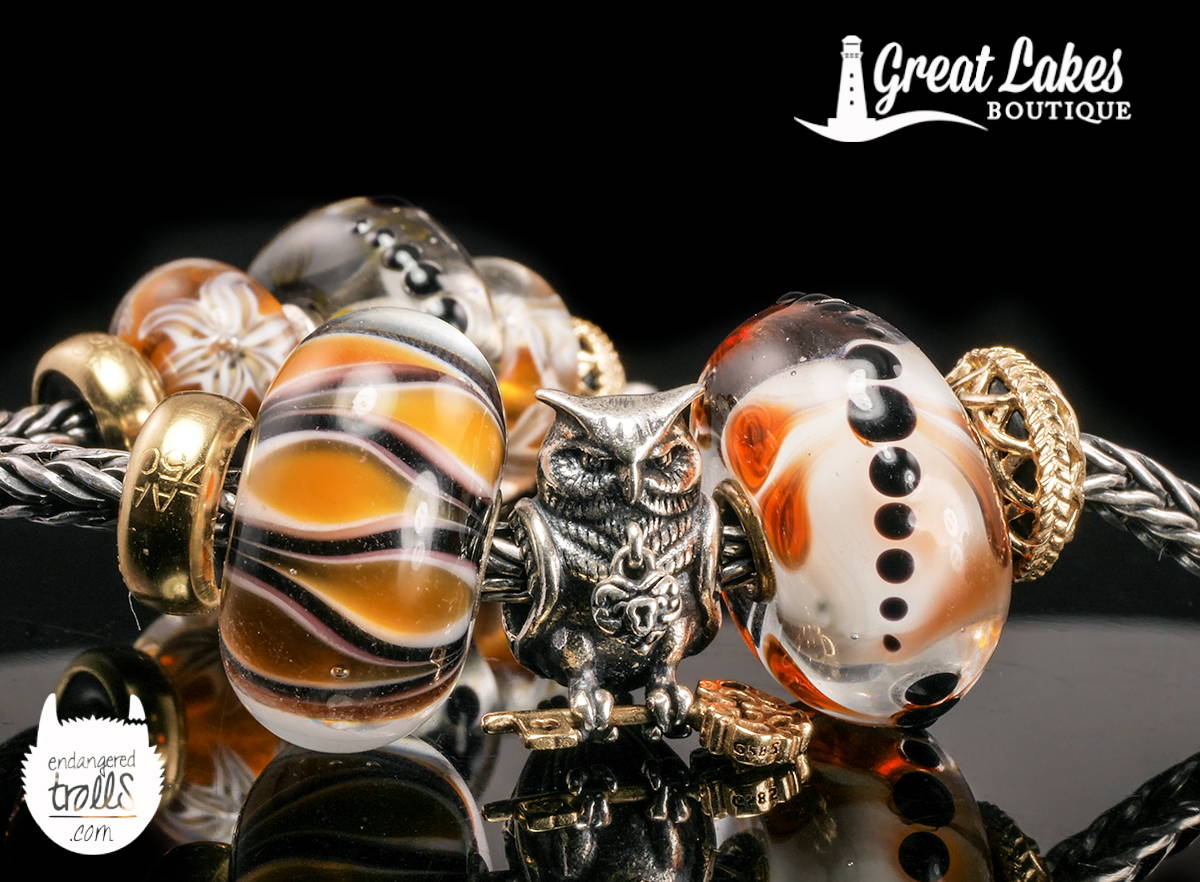 Often when I make complete bracelets I add tassels or dangles to the lock. Below you'll see the Trollbeads Citrine Facet Tassel which is just so beautiful. Remember too you can still save 40% off the coordinating ring but only until tomorrow night.