This Redbalifrog blog brings a preview of the upcoming Redbalifrog Pine Cone Stopper, event bead for Bead Bash on the Lake Fall 2020.
This time next week we'll be mere hours from the start of Bead Bash on the Lake Fall 2020. Today we're unveiling the next event bead and of course, it's from none other than Redbalifrog. This design is both limited edition & exclusive to Great Lakes Boutique. It will launch during Bead Bash on the Lake though exact listing times will be confirmed next week when the online schedule is published.
Redbalifrog make some of the best nature inspired designs out there. When we were thinking of potential ideas for this event bead, we wanted something that really encompassed the cozy side of the colder months.
Fall is often the season of nature inspired bracelets and pine cones are such a perfect autumnal motif. As we then begin to transition towards holiday bracelets, pine cones make for beautiful seasonal decorations.
As bangle wearers here at GLB we're also always excited for new stopper designs. The more decorative stoppers we have, the more fun we can have with our designs and this is quite a different design for a stopper.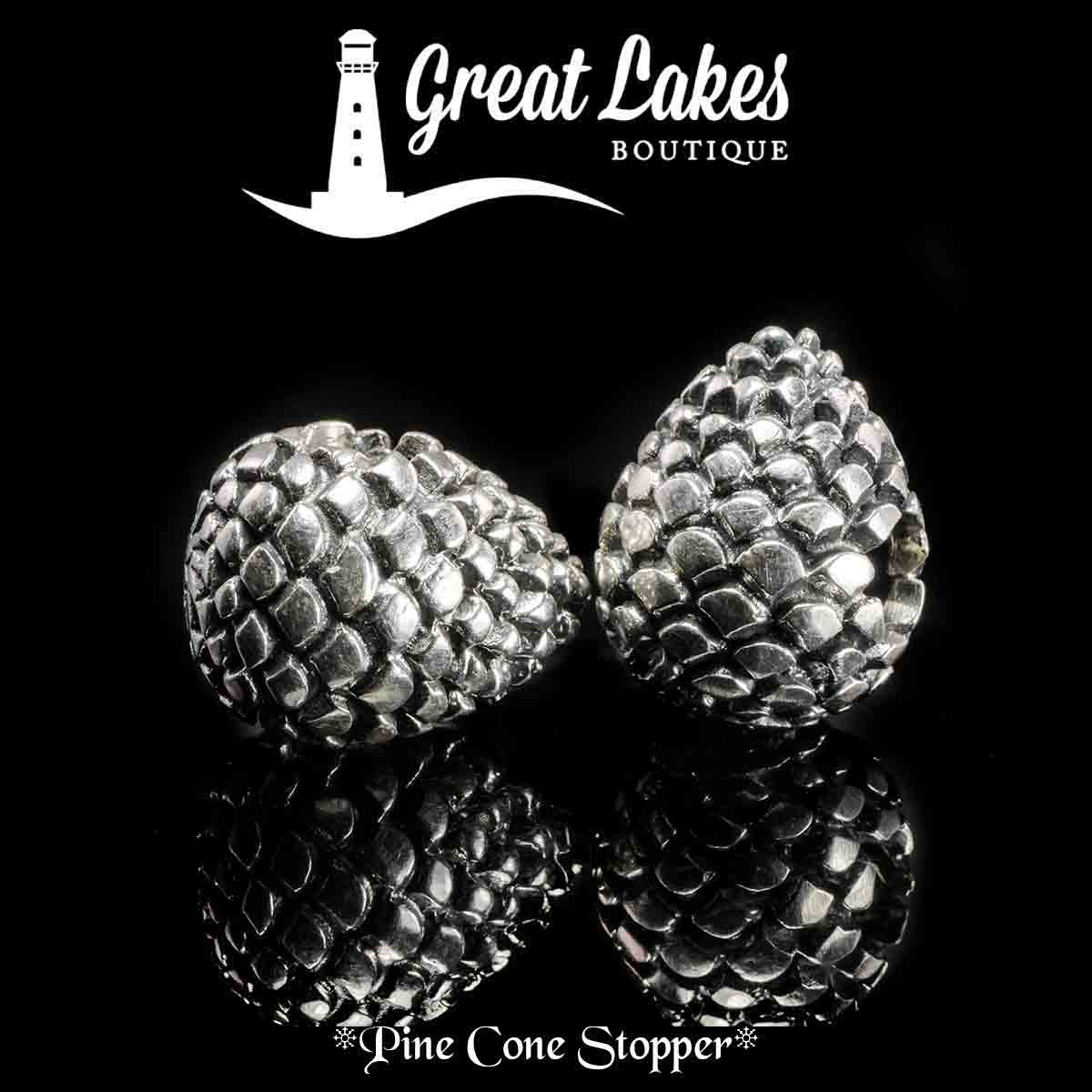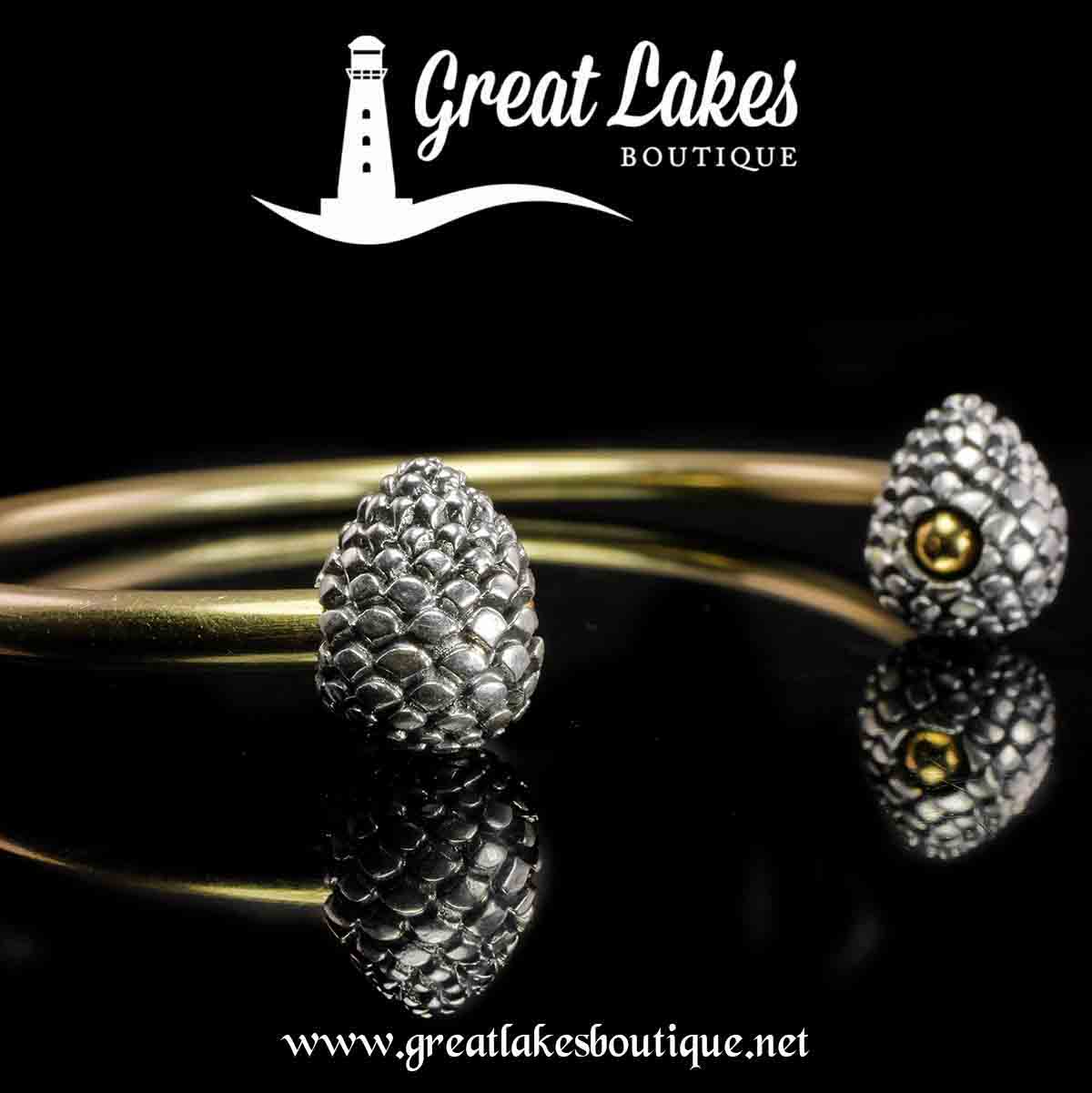 The Redbalifrog Pine Cone Stopper is limited to just 120 pieces, will retail at $22 and we're so delighted with how brilliantly Redbalifrog executed the idea. These are neat, a little bit unexpected for a stopper shape and they look just so cute. They're smaller than the original bead and with a more closed pattern for the colder season ahead.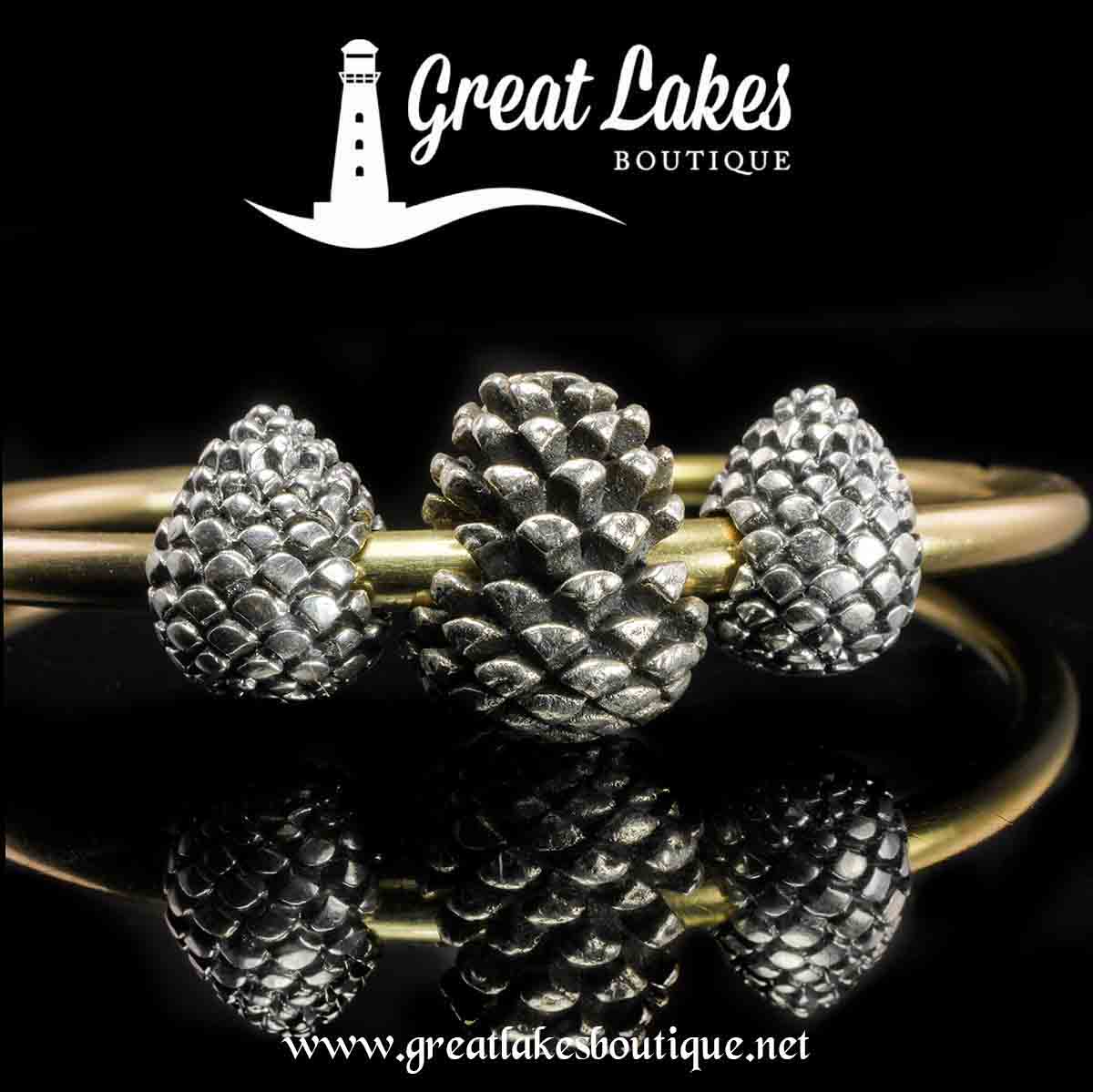 This is now our fifth exclusive event bead from Redbalifrog and the only one that remains available via the website is Green Goddess. We think she happens to look perfect with the new Pine Cone Stoppers so be sure to grab one of our last.